Asian eye shapes are distinctive from other eye shapes thanks to their distinct attractiveness and features. Selecting the ideal eyelash extensions to go with their unique traits is crucial to highlighting their beauty and fabulousness. As always, enhancing your natural look and boosting your confidence are two things we are enthusiastic about. In this in-depth guide, we'll dig deep into the best eyelash extensions for Asian eyes, professional advice, motivational changes, and eye-catching examples. Let's get started on our enchanted road to dazzling and alluring Asian eyelash extensions!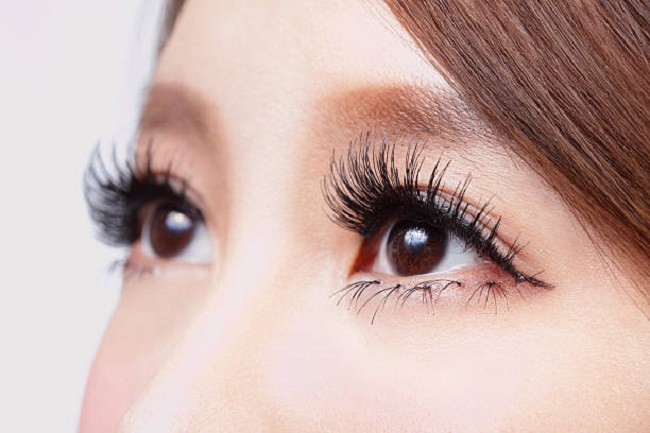 What Are Asian Eyes?
Asian eyes, often referred to as monolid eyes or epicanthal folds, are a typical eyelid shape among people of Asian heritage. If you have this eye shape, your upper eyelids' skin covers the inner portions of your eyes. Also, tour eyelids do not divide into two sections due to folds. Most monolids go with cat or fox eyes, which make the eyes of whoever owns them seem to be uplifted. It is significant to note that not all Asian eyes are monolids. Indeed, many Asians were born with double lid eyes and hooded eyes. Those coming from Vietnam and India are found to have round, double-lid eyes rather than the monolid ones.
>> Read more: Do You Have Monolid Eyes – Our Tips Will Help You Out
The fact that not all Asians have the same eyes should be noted. According to Gollie, in the year 2019, 85% of Asian Americans live in the United States, with six origin groups making up the majority of them: Korean, Japanese, Vietnamese, Chinese, Indian, and Filipino. Despite the fact that these are the ethnic groups making up the majority of Asian Americans in the US, there are many more, including Hmong, Thai, Cambodian, Laotian, Pakistani, and South, or East Asians, due to the size of the continent of Asia. Also, there are variances in the size and shape of the eyes among all of these Asian ethnic groups. There are numerous ethnic groups and they don't all look alike. It is something you should bear in mind as a lash artist. In your forward-thinking lash business, this sensitivity to cultural differences will go a long way. The shape of their eyes can be a sensitive question for many Asians, particularly those who reside abroad or in nations with a large white population. We still aim to honor all races and eye shapes since they determine how much differently stunning one person can be.
Which Are The Best Eyelash Extensions For Asian Eyes?
Many of our Asian clients can be reluctant to have eyelash extensions or even had negative experiences in the past with other lash technicians. Everyone can pull off a ferocious set of lash extensions and they just need the courage to give it a shot. Let's find out which eyelash extensions for Asian eyes can be among the best ideas of Asian eyelash extensions! Every single one of you will step in to help with that!
Doll-eye extensions are a preferred option for date nights or casual outings because they're ideal for folks who want to attain a playful and innocent impression, especially those looking for eyelash extensions on Asian eyes. To open up your eyes and give them a youthful, dynamic appearance, lengthen and curl the center of your lashes. Given that it can give the look of bigger and rounder eyes, this style is very attractive for Asian eyes.
If you want to make a statement with your eye makeup or for special occasions, the cat eye look gives off a touch of glamor and sophistication. To achieve a smoldering and sensual style that accentuates Asian eyes' features, lengthen the outer corners of your eyes. This look is ideal for people with monolids and hooded eyes since it can optically raise the eyes, which gives them a more open effect.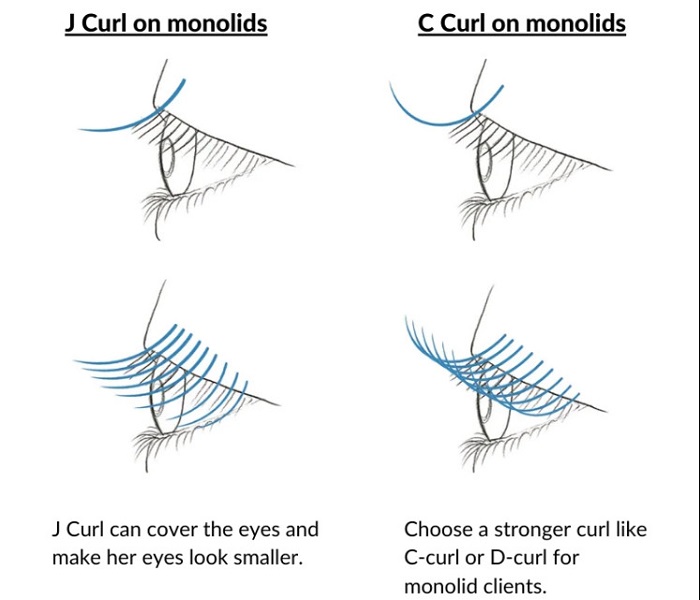 3. Volume Extensions
With volume extensions, you can accentuate your eyes' remarkable definition and dramatic fullness. In order to keep your eyes the center of attention in your overall look, volume Asian eyelash extensions can also help to balance and enhance the inherent beauty of Asian eyes. This look is ideal for people who prefer a more glitzy and striking impression, making it ideal for special occasions or nights out with friends and lovers.
4. Lower Lash Extensions
For a finished, balanced look that highlights the beauty of Asian eyes, you can enhance your lower lashes. Your eyes will look cute from all aspects with the help of lower lash extensions, which helps to produce a more unified and coherent look. This look is perfect for people who expect to appear polished and sophisticated, making it a popular option for formal occasions or business settings. Try it out!
5. Customized Extensions
Work with professionals to design a look that is tailored to your unique requirements and tastes. To create the ideal lash style for customers, lash specialists will take into account your particular eye shape, lifestyle, and intended result. No worries, customized eyelash extensions for Asian eyes can be your best choice of Asian eyelash extensions, queens of beauty!
Wispy lash extensions work in unison with your natural lashes to give a delicate or dreamlike sense for a softer and more ethereal look. If you want to seem natural but romantic, this look is perfect for you. It must be said that the versatility of wispy extensions makes it a good choice for Asian eyes since they can be tailored to your specific desires. Try getting this eyelash extension Asian!
7. Natural Extensions
The natural shape of your eyes will be accentuated with extensions, which help add volume and length without being overtly striking. This style is suitable for people who expect to look polished and professional while still remaining casual. Natural extensions enhance Asian characteristics by gradually emphasizing the eyes without being overt, making it among the best choices for everyday wear, or for people who normally work in conservative workplaces.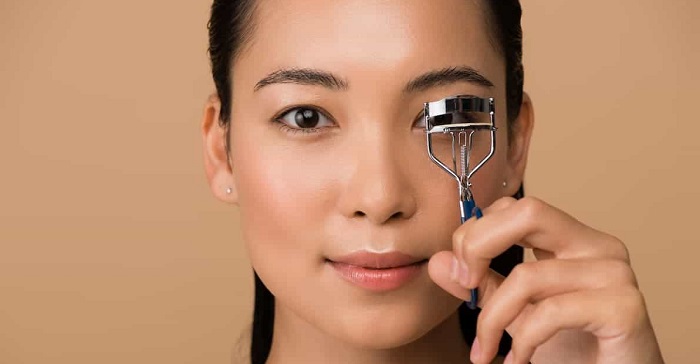 Conclusion
Many Asian clients may have spent their whole lives working via deeply ingrained concerns about their eyes and lashes, and they need to know that you are here to support them while also respecting their feelings and unique needs. Remember to always be considerate when consulting with clients and pay attention to what they expect their looks to be. You can create a captivating and appealing look which makes you stand out from the crowd by embracing the natural beauty of Asian eyes, as well as choosing for yourselves the best eyelash extensions for Asian eyes. Your eyelash extensions can last for weeks with the right aftercare and upkeep, ensuring that you always look and feel your best. There is no time to wait! Let's leave your footprints on the journey to your best Asian eyelash extensions, queens of beauty! The sooner you start out, the greater your achievement! Visit our website for more updated information: https://vietnamlash.com/
FAQs
What To Notice When Using Eyelash Extensions On Asian Eyes?
There are certain "don'ts" things to keep in mind regarding the applying process of eyelash extensions for Asian eyes. Avoid placing the tape too far from the lash line since eyes with monolids or hooded lids may have difficult-to-reach inner corners. To make it easier to work on the inner lashes, tape near to the lash line instead.
Also, it is suggested not to choose J curls since the eyelashes in Asian eyes, especially the monolid ones, are usually straighter and dip downward. Contrary to the effect we're striving for, the straight foundation of J curls will wind up overwhelming Asian eye shapes and make them appear smaller to some extent.
What Are Brands Of Eyelash Extensions For Asian Eyes?
Not only do Asian eyes vary in shapes, but also brands of Asian eyelash extensions. Some of them can be Posh Lash Pro, a luxurious strip lash line done with Asian ethnicity cosmetic enthusiasts in mind; Ardell, a well-liked drugstore brand of false eyelashes provides a huge selection of lash lengths and styles at a very affordable price; or Dolly Wink, a lash company having its headquarters in Tokyo and one of the first eyelash companies in Asia.
Vietnam Lash Factory is honored to produce and deliver hundred thousands of lash products to fulfill the great use of beauty lovers. We manufacture a huge range, particularly, of eyelash extensions for Asian eyes, and, generally, of lash products for every beauty seeker from over the world. For references to eyelashes which suit what specific the eye shape is, feel free to have a visit to our shop.