In recent years, narrow promade fans lashes have become a popular choice among beauty enthusiasts and professionals alike. These specialized lashes offer a unique and glamorous appeal, providing volume, length, and a captivating flutter. Delving into the world of narrow fans lashes, exploring their features, application techniques, and the stunning effects they can achieve through this blog!
General introduction of narrow promade fans 
First, let's look at the outstanding features of narrow promade fans with Vietnam Lash, the benefits and problems it solves for users. Read on!
Definition of narrow promade fans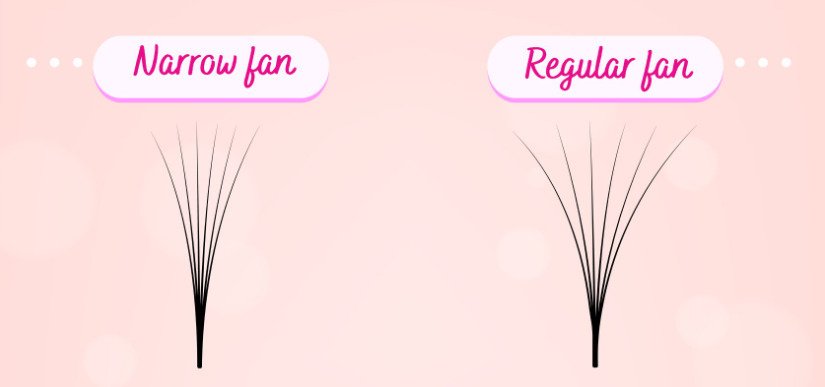 Narrow promade fans lashes are a type of false eyelashes that are designed to provide enhanced volume and length to natural lashes. They are made up of multiple individual lashes, arranged in a fan-like pattern. 
On each fan, the distance of the lashes is quite narrow, so that while the narrow fans lashes are attached to the natural lashes it gives the appearance of fuller and more fluttery lashes.
Major characteristic of narrow promade fans
While traditional lashes are typically sold as strip lashes or individual lashes that are applied one by one, the narrow promade fans, on the other hand, come pre-arranged in a fan. Each fan is created from the fibers that have the same length, thickness and length,  making them easier and quicker to apply. 
It is also different from the wide promade fans that narrow fans lashes provide a more uniform and darker, fuller effect with just one application.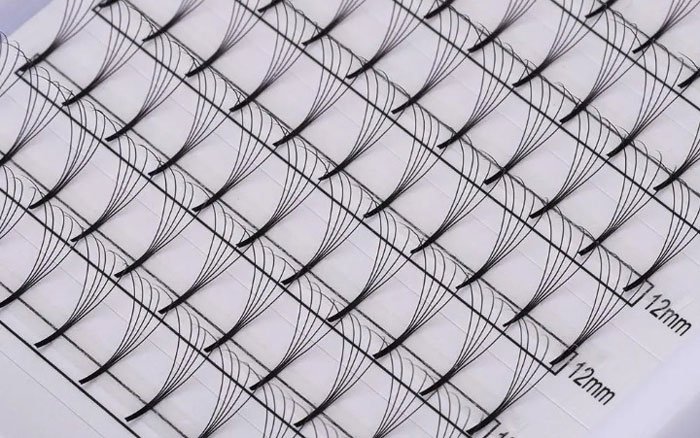 Benefit of narrow promade fans
Narrow promade fans offer several benefits that make them a popular choice among eyelash extension professionals and clients alike. 
Narrow promade fans are designed to be lightweight and gentle on natural lashes. The narrow base of these fans reduces the weight placed on individual lashes, minimizing the risk of damage or strain. This makes them a suitable option for clients with fine or weak natural lashes, as well as those seeking a more comfortable and long-lasting wear.
The precise bonding technique used in creating narrow promade fans ensures a secure attachment between the lashes and the fan base. This promotes better retention, allowing the extensions to last longer. The improved longevity of the lashes not only provides convenience for clients but also contributes to a more cost-effective solution in the long run.
What problems do narrow promade fans solve for customers?
People who desire voluminous lashes can benefit from the use of narrow promade fans. These fans provide instant volume and fullness to the lashes, creating a glamorous look without the need for excessive layering or additional extensions. The result is a time-saving and efficient solution that satisfies clients' desire for lush, voluminous lashes.
Narrow promade fans are produced in Vietnam Lash 
Vietnam Lash takes great pride in presenting our noteworthy product, the narrow promade fans. Our collection of narrow fan lashes showcases our commitment to providing customers with a wide variety of high-quality options, ranging in materials, sizes, and even packaging methods. 
Types of narrow promade fans we have  
In addition to the wide selection of narrow promade fans in sizes and styles, Vietnam Lash also classifies narrow fan lashes according to the way we put them in the box. 
Narrow promade loose fans type is the box of lashes that fans are allowed to mess around with. 

Narrow fans in line, the fans are lined up, saving the lash artist from having to remove the messy fans in the tray. 

Narrow rapid fans are the ones where the fans are mounted on a piece of silicon in a row. This type of eyelashes not only saves time for eyelash extensions but also helps protect fans optimally.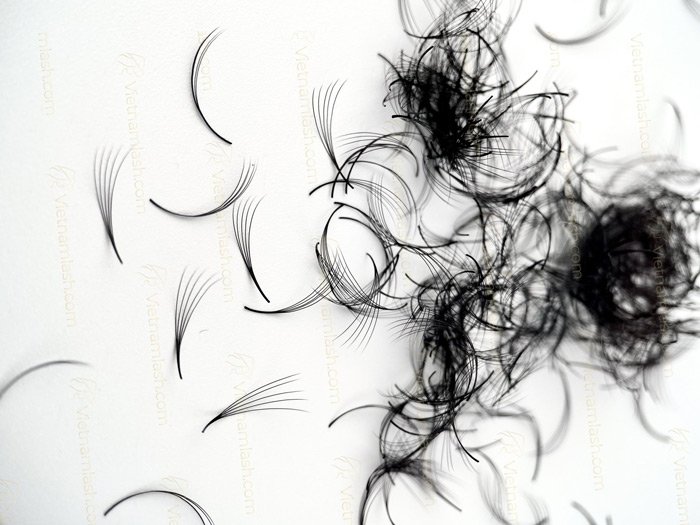 Quality of Vietnam Lash's narrow promade fans
Our narrow promade fans are meticulously crafted with precision and care. Each fan is skillfully handcrafted from premium PBT fibers guaranteeing consistent quality throughout the collection.
We employ advanced glue to ensure a strong and secure bond between the individual lashes and the fan base. This meticulous bonding process enhances the retention of the lashes. We pay close attention to detail, ensuring that each fan is symmetrical, uniform, and flawlessly constructed to offer the most comfort and longevity products to clients. 
Customer experience when using narrow promade fans
One of our guests left a message saying that the quality of Vietnam Lash lashes is the best she has ever experienced. She owns a retailer in beautiful England. She met many other eyelash suppliers in Vietnam and also worked with them for a while but was not really satisfied, until she met us. Since then, our orders to the UK have been going steadily.
She is not only satisfied with the durable quality, uniformity and convenience of the narrow promade boxes ordered by fans, but also with our staff. Our staff is always ready to give customers the best experience with Vietnam Lash's eyelash extensions. And surely the quality of our lashes will not disappoint anyone.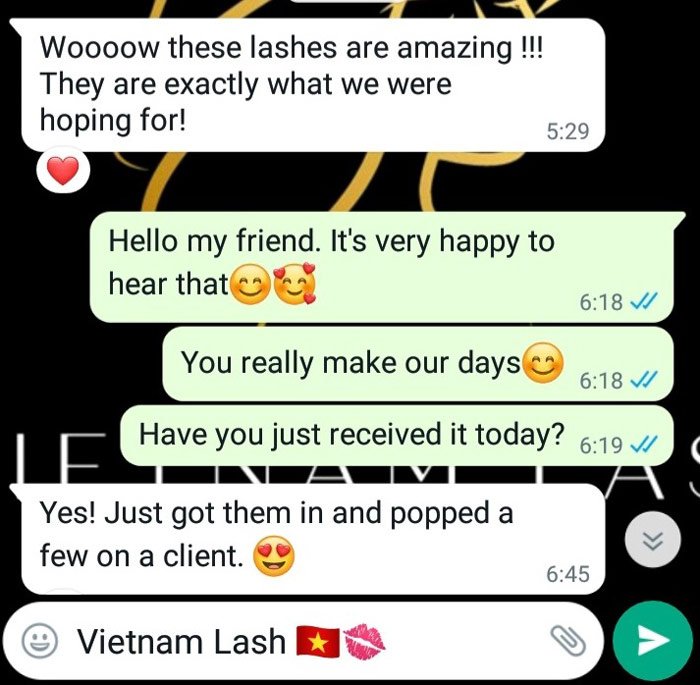 Purchase narrow promade fans information 
In this comprehensive guide, we aim to equip you with all the necessary information needed to make an informed decision while purchasing. It covers a wide range of lash trays offered by Vietnam Lash, and also provides direct contact details for easily getting in touch with us.
Products list of Vietnam Lash
Vietnam Lash not only offers narrow promade fans but also many other unique and trendy eyelash lines. Some of our more popular lashes are volume lash trays, classic lash trays or wispy promade fans. In addition to the above-mentioned eyelashes, Vietnam Lash also has color eyelashes, from vibrant colors such as neon yellow, red, pink, green, to colors such as dark chocolate, brown. You can find all of them on our website.Visit our webpage for more updated information: https://vietnamlash.com/
Narrow fan lashes have brought a significant transformation to the realm of eyelash enhancements, providing a diverse array of styles and effects to enhance one's beauty. With their increased volume, length, and customizable options, these lashes create a captivating flutter that exudes glamor. 
At Vietnam Lash, we are dedicated to offering a premium selection of narrow promade fans that not only provide a wide range of choices but also prioritize user safety. Our lashes undergo thorough scrutiny and stringent quality control measures, guaranteeing products of the highest quality and excellence.
Embracing the magic of narrow fans lashes and unlocking a world of captivating beauty possibilities with Vietnam Lash now!