Vietnam Lash operates from a network of strategically positioned locations to ensure our global reach and unwavering local dedication. Our headquarters in Hanoi, Vietnam, serves as the center where we meticulously inspect and dispatch our premium products to customers worldwide. Here, our dedicated teams work in harmony to provide top-notch products and services: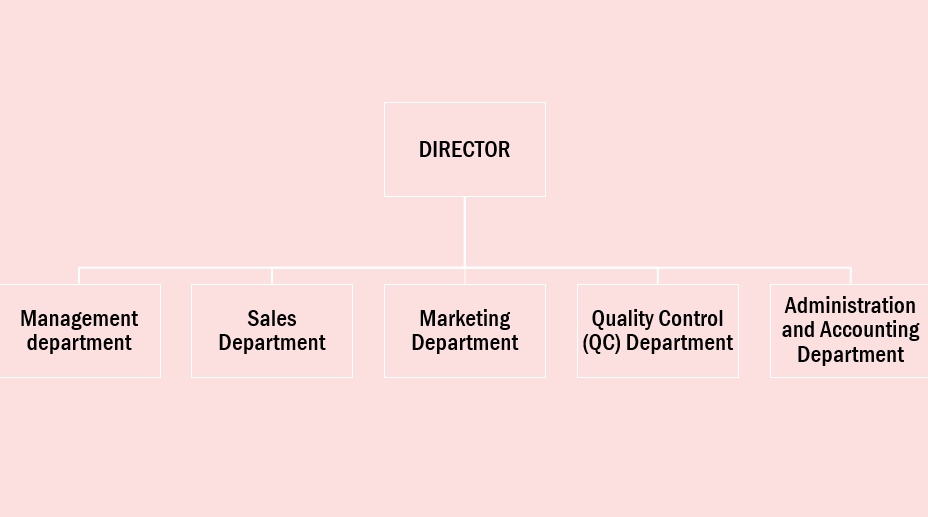 Director: This role oversees the overall company operations and plays a pivotal role in crafting the company's strategic development plan.
Management Department: Responsible for the effective management of the company's human resources and ensuring a well-organized work environment.
Sales Department: This department is focused on customer acquisition, providing consultation services, and delivering comprehensive pre- and post-sales customer support.
Marketing Department: Tasked with the development of innovative marketing strategies, this team is responsible for promoting the company's brand across a wide range of online and offline platforms.
Quality Control (QC) Department: Prior to packaging and shipment to customers, the QC department conducts meticulous final inspections of orders, ensuring that products meet high-quality standards.
Administration and Accounting Department: This department efficiently manages the company's order processing, overseas imports and exports, and administers employee benefits, bonuses, and payroll, ensuring smooth financial and administrative operations.
In addition to our headquarters, we maintain a strong international presence with representative offices in Moscow, Russia, and Okayama, Japan, enabling us to effectively serve and support our valued customers in these regions.
Our manufacturing prowess shines through our two collaborative production facilities located in rural areas. They are the backbone of our production process, meticulously crafting our eyelash products to meet the highest standards of quality: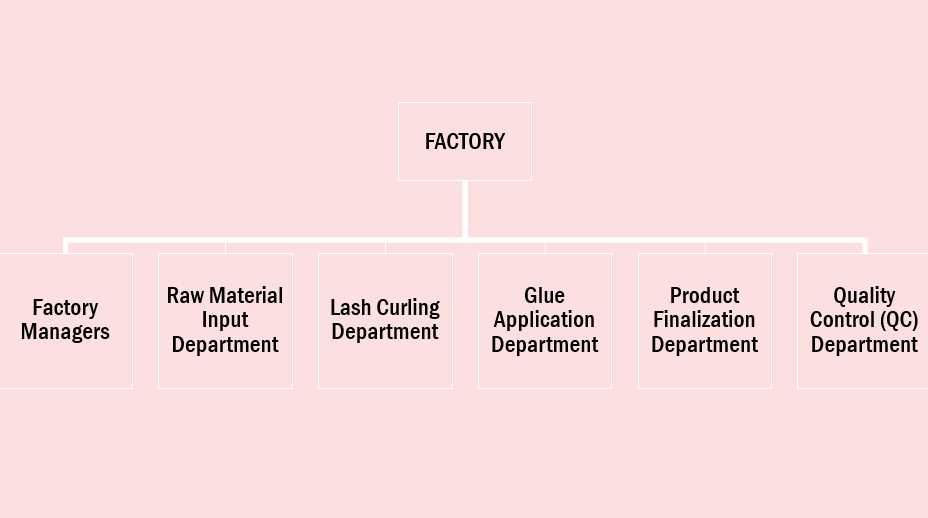 Factory Managers: Responsible for workforce management, order reception, and production planning.
Raw Material Input Department: Prepares raw materials for production by processing and organizing them.
Lash Curling Department: Shapes the product by giving it the desired curve.
Glue Application Department: Attaches lash bases.
Product Finalization Department: Packages finished products into OEM packaging.
Quality Control (QC) Department: Conducts order inspections before forwarding them to the main office for further processing.
Our organization is a harmonious blend of local expertise and global aspirations, where dedication to excellence is our driving force. Whether in Hanoi, Moscow, Okayama, or our production facilities, the Vietnam Lash team is united in its mission to deliver exceptional eyelash products and services to customers around the world.