The shape of the eyes can vary, much like that of the face. Knowing your eye shapes will help to apply the proper eye makeup to accentuate its attractiveness and cover unworthy flaws. The opposite person will be drawn to you and feel sympathy for you if you have attractive eyes. To enhance the natural beauty of your eyes, you must be aware of the shape, traits, benefits, and drawbacks of various shapes of eyes. Using lashes and makeup, which complement the eyes, is always an ideal choice to create striking looks that even decide your personality.
The glamorous stage of today is set for queens of round eyes and, of course, whoever came here for the purpose of learning about this pretty shape of eyes. Follow through!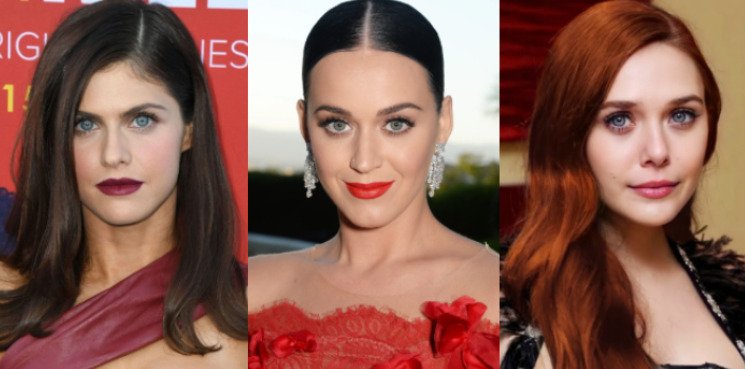 What Is Round Eye Shape?
Round eyes are exactly what their name implies – round all the way around. The top, bottom, or both sides of the irises are white in the eyes of people who have the shape of round eyes. Larger, more noticeable, and rounder eyes are common characteristics of round eyes. White surrounds the cornea of the round eye shape and also, the eyes don't usually have drawn-in or drawn-out inner or outer corners but are generally wide and open.
1. How To Tell If I Have Round Eyes?
You may tell if you have round eyes by looking straight into a mirror and noticing any white at the top and bottom of the iris. Even though you may only see the smallest amount of white at the top and bottom of the iris, this is still acceptable as you have round eyes. There shouldn't be much space around the iris. Also, your eyes are almond shaped if there is no white visible around your irises.

If the iris is white around the edges, you'll have round eyes. It will be less tapered and have a propensity to expand at the sides as compared to almond eyes. Meanwhile, you will have almond shaped eyes if your eyelid has a distinct crease. Unlike people with round eyes, your irises touch both the top and bottom of your eyelids. In other words, those with almond eyes will not notice any white on the lower eyelid when gazing in. While the small amount of white can be seen in people having round eye shape.
If there is white around the colored part of the eye and the crease can be noticed, the shape of your eyes is round. Meanwhile, hooded eyes have wrinkles that are covered by skin flaps. If you have this eye shape, the skin around your eyes sags and wrinkles, giving the look that your upper eyelid is smaller. When you open your eyes, you won't notice any wrinkles if your eyelids are lined. As people age, their eyes start to wrinkle over time.
Why Are Round Eyes Special?
When one parent has round eyes, the majority of their offspring will also acquire this shape of eyes, which is the "product" of heredity. In general, newborns and young children tend to have the roundest and glitteriest eyes. They will gradually become slimmer as they get older, but they will still have some features that set them apart from other eye shapes.
This eye shape is spesh in that it may be mistaken for others, such as almond or deep eyes, quite readily. Thanks to this, there is a variety in both beauty trends and lash extensions available for them. Although round eyes may look puffy or have drooping eyelids, they don't require much maintenance. This is true for this shape of eyes and the majority of others.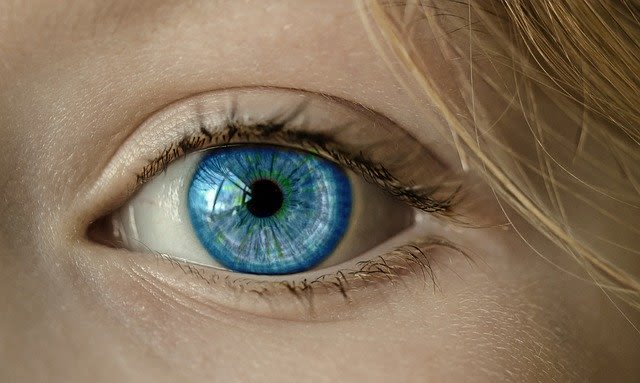 With this shape of eyes that is regarded as inherently alluring, you can also show the side of your attractiveness without wearing much makeup. It is because these eyes are recognized by their impressive size and roundness, having a large amount of white, especially with your pupils touching the corners of the eyes and lashes. Unlike most shapes of eyes, the eye tail of a single round eye is circular rather than pointed.
This shape of eyes has a small amount of white right beneath your irises, and the eyelashes of your upper and lower lids are greatly curled. People with round eyes are emotional, speak their opinions not quite much, often alter their moods and have a tendency to hype things up. This eye shape is incredibly alluring to persons of the opposite sex, thanks to the gregarious open and slightly impetuous look of the eyes.
You are also artistic and creative. Due to the importance of emotions in this personality type, people with round eyes are more creative. This helps to evoke their imagination, but has the potential to cause mood swings and irrational thinking if emotions are not managed.
Best Lashes For Round Eye Shape
Choosing the best lashes for all eye shapes always plays an essential role in telling whether or not your eyes are generally astounding. If lash styles of doll eye or with criss cross effects are advised for the shape of wide set eyes, or open eyelashes for deep set eyes, and so on, there are also choices of eyelash extensions that we believe to be the best for the round eye shape.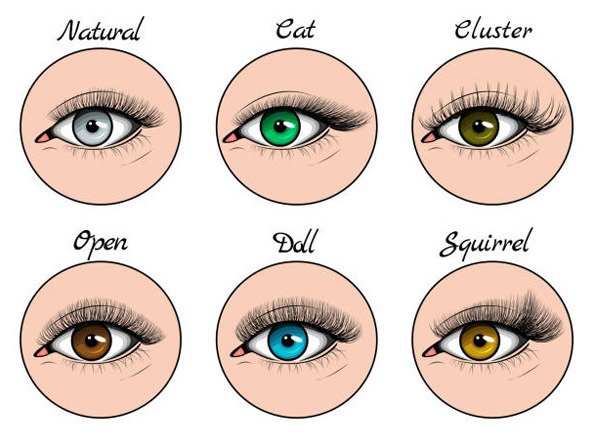 So, where will you choose to purchase such high-quality lashes products? We'll suggest you to try those eyelashes from the Vietnam Lash Factory, undoubtedly thanks to the company's reputation and great influence on the need for beauty enhancement of beauties from all over the world. It is our duty to satisfy our customers with the best service. Stay tuned, queens!
1. Cat Eye Lash Extension
The cat eye lash extension is often the most recommended lash style, since it lengthens the customer's eyes, and gives them a more balanced look that resembles the shape of almond eyes. The round eye structure is very big and open, therefore adding cat eye extensions will make your eyes appear more lengthy, stressing the outer corners of your eyes. Such a style of eyelash extension can be worn naturally without any cosmetics and yet ensure that round eyes still look sumptuous.
2. B, C, CC Curl Lash Extensions
You can never ignore the curvature of eyelash extensions. Choose those lashes with B or C curls if you have round eyes as they will match the shape of your eyes. It isn't suggested for the stylist to use D curl lash since it will give their customer's lashes a voluminous or slightly heavy look. CC curl lashes can also be ideal to be applied. The perfect length for these lash extensions is between 8 to 15 mm, which help prevent a shocked expression and create the effect of almond eyes.
3. Natural Lash Extensions
Thin, slender, and natural-looking lash extension can also help lengthen the outer corners of your round eyes, making them effortlessly attractive. These eyelashes go really well with the style cat eye shape, especially giving the eyes a huge, or round look. To thicken your lashes while still preserving their naturalness, you can also use fan lash extensions with a favorable and even opening.
You may want to visit our online treasure for thousands of charismatic eyelash products after this, supreme queens of breathtaking round eyes!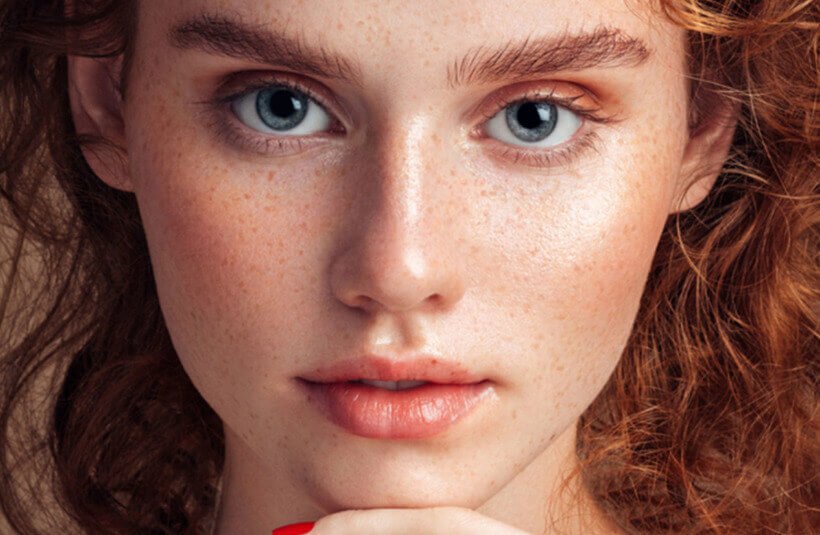 FAQs
1. Are Round Eyes Attractive?
The perception of attractive eyes will evolve over time, yet there are still "golden" guidelines for what constitutes attractive eyes. Round eyes, among the all eye shapes, produce a very alluring beauty. Big eyes give off an impression of intelligence and agility while also creating glitter and mystery beauty. Besides, since this eye shape is inherently astounding, having it makes applying makeup less of a hassle.
2. Who Are The Round Eyes Celebrities?
Round eyes seem to be a popular eye shape among celebrities, especially preferred by both men and women. Let's list out some of them whose round eyes are effortlessly stunning. You can use this to determine your eye shape, as well. Names such as Ashley Olsen, Katy Perry, Elizabeth Olsen, Alexandra Daddario, and Zooey Deschanel are heart melting. Do you agree with us that their round eyes can be powerful hunters?
3. What Is The Makeup Look For Round Eyes?
For eyes like these, the makeup is generally easy. Try applying eyeliner to the waterline and mascara to the top and bottom lashes that help accentuate your round eyes. Later, switch to a light shade over the majority of your eyelids, and a little eyeshadow along your creases for your eyes to be slightly almond-looking. Afterwards, use your eyeshadow's outside edges to create a smokey eye with a sultry look.
Conclusion
Our faces have unique combinations of eyes, noses, lips, and other features. Your eyes may be more dazzling and soulful if you really know how to apply lashes and makeup to cover up undesirable flaws. It is to upgrade your natural look, despite the fact that there are numerous benefits and, to some extent, drawbacks just in case you use the products wrong.
After all, it is undoubtedly your right to be beautified to another level for great satisfaction. No matter what eye shape you have, settling into the routines with tips to enhance the beauty of your eyes is never too late. If you already read our posts on different eye shapes, and how to give them the best looks using stunning eyelash extensions and cosmetics. You are probably confident with your knowledge about the importance of this facial part, aren't you?
No time to wait! Let's be the shiniest stars of yourselves in your own universes, beauties!
Visit our website for more updated information: https://vietnamlash.com/