The power is in the details when it comes to positioning yourself as a professional lash artist! "Expensive" clients will seek for a lash technician that has received training from the finest of the best and is affiliated with a recognized lash company. These points will encourage repeat business from your potential high end clients.
The question "How to attract high end clients?" is simply the surface of deeper questions. As it is not always the case that clients visiting during the day or on the weekend are the highest paying ones, we need to break this question down into solvable "bites." Here we've made up a thorough list of specifics for marketing to high end customers of yours. Stay tuned!
What Are High End Clients?
Instead of price, high end clients are often drawn to the quality of the product. For a designer brand or a particular aesthetic that appeals to them, they are willing to pay extra money. Due to their desire to be seduced by the goods, high end clients might take longer to convert than the low end ones, you might ask.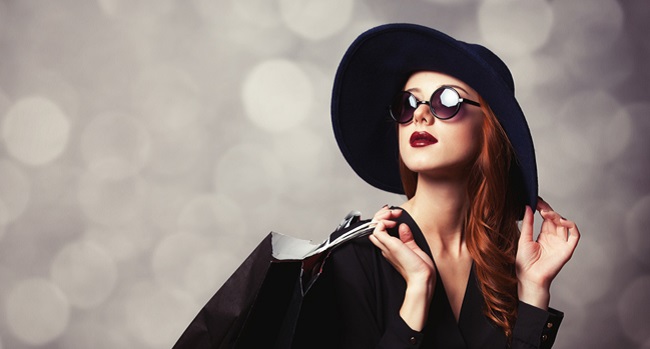 Your business can get a lot of advantages by focusing on how to attract high-end customers. Indeed, it is critical to position ourselves to draw in high caliber, wealthy customers that value quality and, especially, are willing to pay a premium for your services.
Benefits that high end clients can bring to your lash business
1. Higher revenue and profit margins
The prices that high end clients are willing to pay for superior services can be higher. Hence, concentrating on this market area can increase your business's revenues and profit margins. With the greater revenue, the salon can be upgraded, premium products can be bought, and personnel will continue to receive training.
2. Greater reputation and credibility
The credibility and reputation of a lash business can be improved by serving high end clients remarkably. It projects a positive image and draws more customers when well-known people or influential people patronize a lash salon. The customer base can be greatly increased via word-of-mouth referrals from marketing to high end consumers.
3. Skill development and creativeness
The demands for their lashes are special and variable for high end clients. Lash artists highly expecting to serve them must continually develop their abilities, and keep up with the newest trends and methods. As a result, lash artists are inspired to be creative and push themselves to produce outstanding work that will be advantageous to all customers.
4. More ideal networking opportunities
The connection of high-end customers can open up beneficial networking chances. They will recommend your lash business to other potential customers, like famous people, or business leaders and experts. The success of your business will then be further enhanced by resulting partnerships, collaborations, or media exposure.
5. Impressive lash brand positioning
Serving high-end customers helps a lash business establish its brand as a luxury one, which enables the business to stand out from rivals and draw in a potential target market. High-end customers sometimes place a premium on quality, uniqueness, and outstanding service. And by fulfilling such needs, your lash business can soon be known as a premium lash brand.
>> How To Get More Lash Clients – Here Is Your Playground!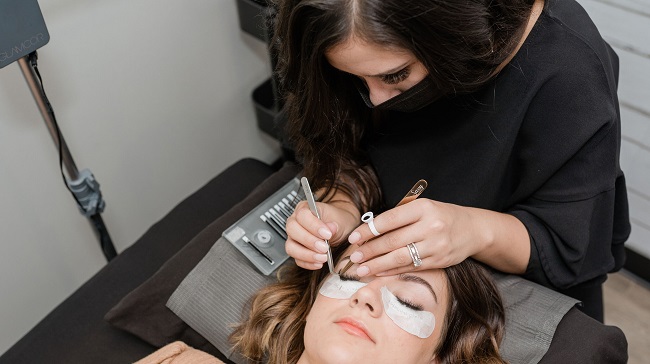 How To Attract High End Clients?
High-end customers are often knowledgeable, savvy, and demanding. Therefore, if you want to draw them in, you must offer them the value that makes you stand out from your rivals, tell us that we aren't wrong, like at all!
When it is about marketing to high end consumers, the following tips should be those you've been asking for. What should you offer your customers? How to show them you are the ideal choice for the enhancement of their eyelashes and overall looks? Scroll down!
1. Become A Lash Master!
High end clients prefer to stand out from the crowd and they always seek a certain degree of sophistication and elegance. And, they'll aim to project refined and expensive looks. Working on several different clients with diverse lashes must be your very first step if you have not yet mastered your application.
Even though it might seem difficult, it isn't that at all to complete this task. You can get some models lined up to practice on by posting model calls in groups on social media and offering free lashes in exchange for photos, which can also be used to bolster your portfolio.
>> How to become a certified lash tech in the eyelash industry?
2. Provide High End Services
Simple as that! To distinguish yourself from other lash artists, you'd better create the highest caliber products. In fact, there are a lot of people looking for such specific services, and they are always willing to spend extra to get the best quality that money can buy. One more time, let's set yourself apart from other lash artists by offering the quality as high as your charisma!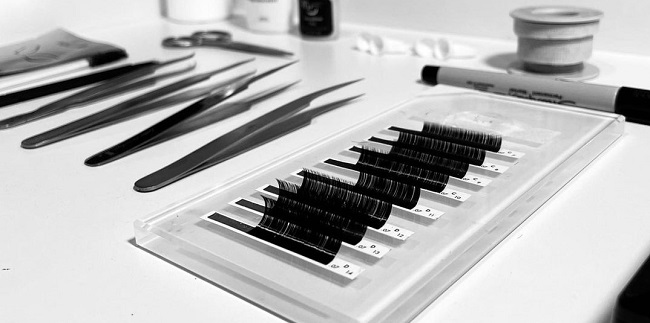 3. Show Your Talent Via Photos
On Instagram, everyone of us may locate at least ten artists that have a video of themselves brushing lash extensions. Go set yourself apart from the group and stop playing those leader games.
To take great pictures, spend money on an excellent camera and lighting. And, to learn how to take better pictures, visit YouTube. Many YouTubers who are photographers provide a lot of free advice on their channels, so check them out!
Keep in mind that confidence is the key to success. And, you can satisfy the requirements of all high end clients who are able to afford luxury. Always put your brand's experience, quality, and fabulous photos in the forefront of your advertising.
>> Lash Business Photoshoot Ideas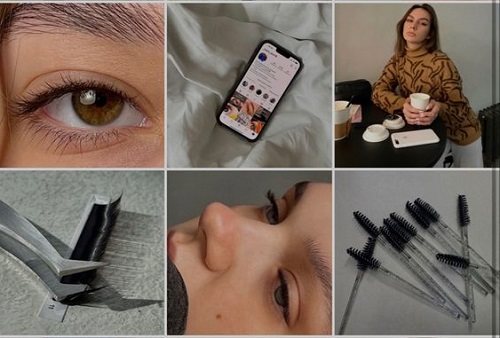 4. Define Your Target Clients
What services do they expect to receive from you, and what matters to them? Why is making a reservation with you so special? Afterward, you can determine for your business the sort of optimal advertising strategy for high end clients at a level. This has been said as always, and we still believe it to be one of those ways that show how to attract high end clients. Just learn everything there is to know about your high-end customers so you can target them flexibly.
5. Get A Nice Business Hotline
If you are looking to draw in high end clients, you can't take business calls on your phone the same way you would for family and friends. High-end customers want that the business they are phoning is a genuine one, not a shady shop in the middle of nowhere. They will view you more favorably when you have a dedicated business number that is answered during regular business hours.
6. Always Update New Trends
Make an effort to always be great and up-to-date. To do so, go keep an eye on social media like Twitter, Instagram, lash blogs, beauty journals, etc. High end clients all want to have the great experience and feel exceptional after receiving the best lashes made precisely to their preferences, while keeping eye health in mind.
7. Build A Professional Website
For someone who has never created a website on their own, designing one is a pretty tough step. Even if you have a little budget, consider employing a professional to set it up for you if it is something you do not think you can put together on your own.
In order to make your website appear amazing, try Squarespace because they have a ton of templates you can pick from. There is a small learning curve, but if you're willing to put in the effort, you can master the fundamentals and have a professional website up in no time. 
8. Say No To "Low Prices"!
Low prices usually translate into inferior quality and subpar outcomes. They relate exclusivity and high worth to high price. You want them to know they are getting a customized treatment rather than mass manufacture. 
Never give significant discounts on your services every other month. Customers will pay the extra price if they are confident that these businesses will always provide the best quality.
Instead of overboosting sales, we advise collaborating with well-known, high-end influencers to level up your brand's reputation and draw in even more high end clients. Via this way, you can reach your target market without appearing to lower your prices.
>> How To Tell Customers About Price Increase?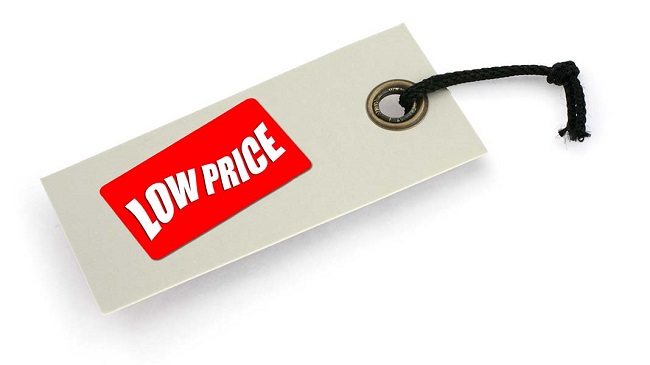 9. Get Some Online Booking
High-end customers are often busy, especially famous ones. They don't want to synchronize your availability with theirs over the phone since they just have busy schedules. Because the majority of celebrities just schedule their visits outside of your regular working hours, you can not be available by phone. Simply put, online booking is more convenient, like for everyone!
10. Flaunt Positive Feedback
Gaining the loyalty of high end clients does involve positive feedback. Share those favorable comments on your website and social media. And, always remember to be professional and maintain your sense of style when posting on websites  as part of your lash business.
Don't be afraid to strengthen your skill as well as services in order to draw in more high-end customers prepared to pay luxury pricing when focusing on developing a slay lash business!
Conclusion
We are not those lash salons and technicians however we are all aware of some who tend to be more focused on volume and bringing in a large clientele. You want to make sure that you will be charging luxury prices for your services, if you've spent a lot of time, money, and effort into building your lash business, don't you?
Making a strong connection with potential clients begins with a strong first impression. When quality is remembered for a long time after the price has been forgotten, small nuances may have a significant impact.
We all want to offer memorable customer service, which goes beyond merely being the best. Make your lash salon a cheerful place by implementing all the aforementioned strategies. Be flexible via your image!
Visit our website for more updated information: https://vietnamlash.com/