Starting a business is challenging since you must have clients to cover your expenses. You have been aiming to grow your clientele of lash lovers since you're a newbie in the industry. Although attracting clients is frustrating, keep in mind that everyone has to start somewhere and anyone who runs an eyelash business has to deal with financial problems.
For this post, we'll delve deeper into how to promote to both potential and current clients for your eyelash extensions business. Factors to decide how to get more lash clients are made based on a number of referential sources of relevant information.
Follow through to figure out how to get lash clients, the potential eyelash entrepreneurs!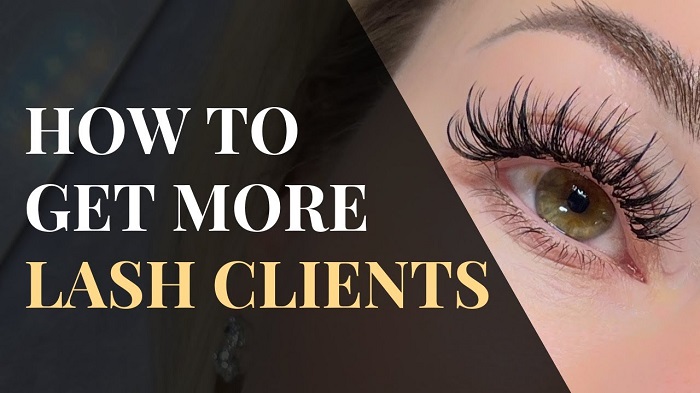 The Importance Of Lash Customers
Learning how to market your products and attract new clients is crucial for a startup eyelash business. In fact, the expansion of lash businesses is greatly assisted by potential clients. In addition to interfering with the company's earnings, they also make it simpler for the eyelash extension industry to expand by building business bridges and relations among countries.
1. Revenue And Marketing Benefits
For a lash business, lash customers are a reliable source of cash. A lash business will find it struggle to maintain or expand without a consistent flow of customers. Indeed, all clients can give the capital required to pay the bill, make investments in high-quality products, and grow your business. As a matter of fact, the more clients you have, the more money you can gain.
2. Chance To Showcase Your Work
It is convinced that lash customers always bring about great opportunities to showcase your work. Satisfied ones are more inclined to introduce your businesses to their friends, families, and coworkers. Positive word-of-mouth is also a potent marketing technique that allows you to draw in new customers without having to invest heavily in advertising.
3. Likelihood To Learn And Grow
Lash customers serve as living billboards for your business. They are sure to notice and ask where they had their gorgeously applied lash extensions done. You can do this to boost your visibility in the beauty industry and draw in new clients. They offer insightful criticism that can help you enhance your offerings, and their feedback helps you to gain understanding of what customers appreciate and don't like. This enables you to make the required adjustments and improve the overall customer experience.
4. Potential To Increase Your Charisma
You can learn from your experiences and develop your lash application methods via working with many eyelash clients. You will have the chance to broaden your knowledge and skill set because every customer can have different preferences, eye shapes, or lash issues.
The likelihood of recurring business grows if your first clients are pleased with your services. For your business to succeed over the long haul, you must cultivate a foundation of devoted clients, as they help to generate a consistent flow of income, and contribute to the credibility of your eyelash business remarkably.
Read more: How good eyelash extension consultation can impress your clients
How To Get More Lash Clients?
Let's talk about clientele building if you are a novice lash artist or trying to fill your schedule completely. You can use several different marketing ways that are free of charge as we are suggesting here. With these tips, developing a clientele for eyelashes can be simpler.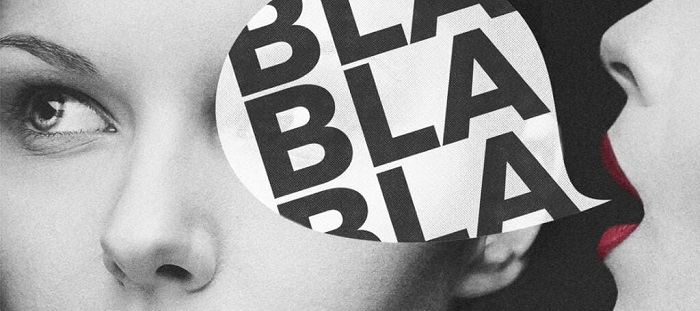 1. The Network Always Wins!
Going out to potential client locations is advised. Think of a high-end gym, tanning salon, or manicure salon as examples. Offer a discount on one's lash extensions to your manager or front desk staff member at establishments in exchange for referrals. The intention is for their clients to inquire about where they get their lashes done and be sent to you as a result.
Besides, you can hunt for bloggers or models to apply lash extensions via network by going to local, modest events. Inform your neighborhood that you are a lash technician seeking to expand your customers. Keep in mind that you'll make the greatest model.
2. Make Use Of Social Media
The best free form of advertising you can use is social networking. "The first 10 people who contact me for an appointment will receive 50% off their lash set," is a good place to start. With more practice, you'll become a better lash artist and draw more customers to your door. 
Making a special business account and advertising your service is another possibility for lash promotion. Inform people about your work. You can display your talents and demonstrate to them the changes you can make to them. The most crucial thing is to maintain consistency on social networking. Make sure that it is easy to discern what you do from the photographs you share on social media.
Read more: How To Grow Your Lash Business With Instagram
3. Business Cards Melt Hearts!
Have you designed your business card? If not, now is the time! Create it to reflect your tone and professionalism by including your logo, contact information, and address. Also, a lot of businesses even print a discount voucher that clients can use on the reverse of the card.
Gift cards are an amazing choice for birthday and holiday card gifts if you already have a few satisfied customers. You get a new client as soon as they offer a gift card to someone. If you treat them particularly well throughout their appointment, you've probably won their business again and even in the long run.
Better thought, right? After the customer uses it just once, always remember to strike it out!
4. Actively Offer Referral Rewards
Everyone benefits from this great marketing concept, which can be carried out in a number of different ways. To show your clients the appreciation, consider giving them a discount on their subsequent service. Remember that having satisfied clients flaunt their lash extension can be among your best advertising tactics. 
Also, make sure to look after your current clientele and provide your absolute best services at all times. Keep in mind to maintain a professional workplace and conduct yourself as the skilled lash artist you are. Being receptive and understanding is never a disappointment.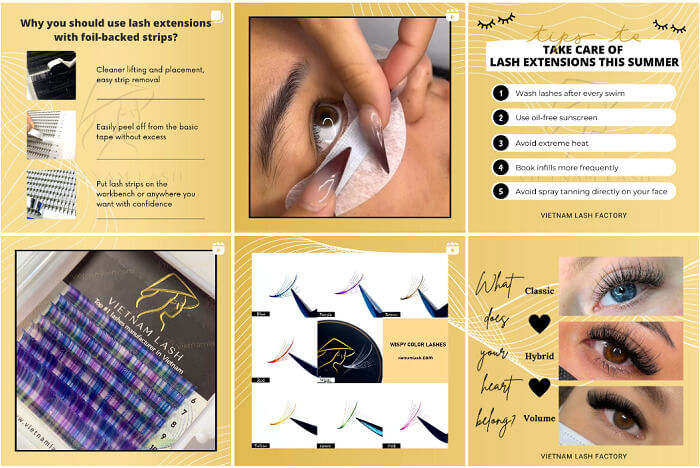 Read more:
FAQs
01. Where Can I Get More Lash Clients?
More lash clients can be found in a number of locations. Along with social media, additional ways to connect with potential clients involve local listings and directories, partnerships with influencers and beauty experts, attendance at trade exhibitions or events, and through local advertising or businesses of the eyelash sector, etc.
02. How To Deal With Tough Lash Clients?
Managing difficult clients might be difficult, but with the appropriate strategy, you can handle the situations successfully. The first thing is to remain composed and professional by paying close attention to their demands. When it is needed, try clarifying your queries and providing solutions. Also, there are a few more things you definitely never expect to do such as take it personally, be defensive, or even give up towards tough customers.
Conclusion
Remember that every client is unique and will have slightly different needs. It can be difficult to accurately assess their personality. A delicate balance must be struck between providing them what they want and what you believe they need. You'll need a client retention strategy in place if you want to achieve your long-term company objectives.
Setting expectations before a customer's appointment is important as is maintaining an open mind with them. Your lash business will operate even more smoothly and efficiently thanks to how to get lash clients on your own. Some ways are simpler than others, and some are more advantageous for those just starting out as newbies. Give it a try, beauties!
Visit our website for more updated information: https://vietnamlash.com/