Offering online a lash booking system to your customers is a smart way to develop your lash salon or business's eyelash services. Your clients appreciate being able to flexibly book their next appointments from their phone or laptop whenever it's most convenient, even after work hours and tiring volumes of tasks.
It will take you a lot less time to lock down a time for a client to come in by emailing back and forth, playing tedious games of phone tag, or speaking on the phone with them all. Instead of doing so, you can spend some time working with your customers, or just relaxing. Stay tuned for a number of the best booking site for lash extensions!
Benefits Of A Lash Booking System
Evenings are not the time to unwind if you own your own lash business. Instead, you're more likely to be taking customers' calls or responding to their emails when they request, or cancel an appointment. Don't you know using a fine lash booking system to 'outsource' appointment schedules is an impressively smart idea?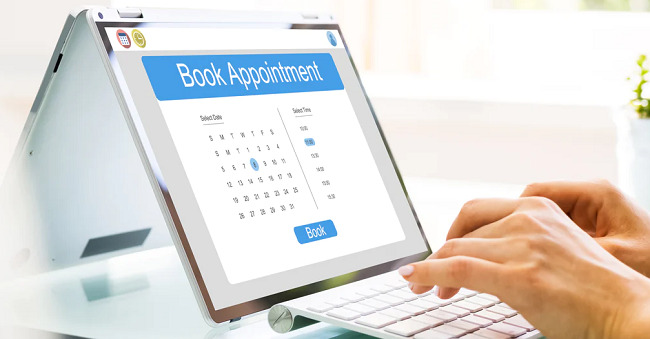 No matter how small or big your lash business can be, we all have the top advantages a lash booking system can have for the development of your image:
1. Reduce client "no shows" for potential customers
One of your biggest irritants, clients no-shows can waste hundreds, or even thousand dollars per year. By collecting deposits from them, you can insure yourself against this with any lash booking system. To remind customers about their appointments, a lash booking site can help to send them SMS or emails with your words within seconds.
Customers can also enter their postcode on some booking apps, and websites to get a list of registered nearby beauticians and professional lash stylists. It makes a fantastic approach to market your lash business in your community and attract potential new customers.
2. Extra hand? No need to worry since you have an app!
Workplace productivity will eventually suffer if you are unable to hire an extra hand. You can do other things that will promote your lash business using the time you would have spent on answering calls and replying to emails.
The quantity of client calls you receive is greatly decreased by any lash booking system. You won't need an extra hand to manage the front desk, if there are only a few clients who ring in with questions. By doing it yourself, you can cut expenditures significantly.
3. Know your customer base and cancellation policy
It won't be tough to recognize trends when you have your own lash booking system. You can check the statistics for a lash booking site, involving those who make reservations, and what they are looking for, to get a thorough understanding of your clients. Then, you may consider approaches to sell your business to those who aren't making reservations by taking a look at who they really are.
Also, the cancellation policy is outlined in the terms and conditions of a lash booking system. Having it is easier if it is on the system, and you are not required to explain your terms orally. When using your lash booking site, the customer will indicate her acceptance of it.
4. Lessen mistakes when solving customers' information 
The day the service is scheduled to be delivered can be problematic if the client' information is inaccurate. A client who requires eyelash extensions for makeup may pay a high price for this kind of error. If the client thinks you are inexperienced, they may be irate and walk away without having their eyelash extensions applied.
There is no need for you or your team to call customers and request their information, if you have a lash booking system. Your clients will type in their information on your websites, and they can even go back for corrections if there is a mistake. You have all the information you need to deliver the required service when they are all in one place.
5. To all lash freelancers, a lash booking site is worth it!
Software for scheduling appointments isn't just for large salons. Instead, as a freelancer, you will just find everything advantageous. Look over the extra features when choosing your lash booking system to find one that works for your business.
A lash booking site does have a "cancellation watch" function that allows users to enter their availability and receive a text message as soon as a cancellation takes place. Also, it makes sense that your clients always expect to book their lash treatments in the same way they can book anything else online. Beside being more convenient, a lash booking system often gives lash clients more choices of a time and day that works for them.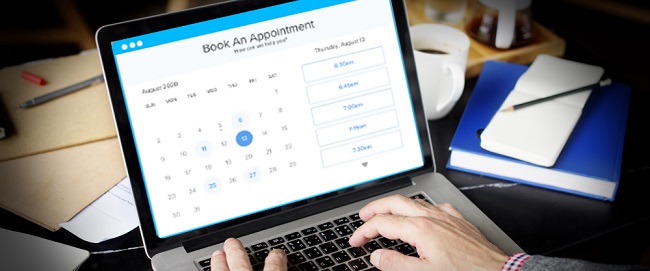 Top 9 Best Booking Apps For Lash Techs
The standard of all eyelashes is of the utmost importance as is the manner in which they are applied. Appointment management is made simple with the help of any reliable lash booking system that is preferred by lash artists. Some of the best booking site for lash extensions are as follows as you scroll down:
Vagaro, a fully integrated app which can manage all of your booking requests and reminders for you, will become your go-to app in the future with a starting price of $25/month and a free trial. It can even show every special that you are running, assist with managing your website, and handle managing your payroll, depending on the service you choose to sign up for.
Pricing for Vagaro is determined by the number of employees. A smaller salon or a free artist benefit greatly from this. Costs increase as there are more staff. A client can book on Vagaro in a variety of methods, which is another benefit of this lash booking system.
Remember that the $75 card reader is the drawback you will identify. This can be acceptable for a bigger salon, but for a lash artist working as a freelancer, every penny counts.
The price of MindBody is significantly higher. Though it has benefits such as comprehensive scheduling choices, 2-way SMS notification texts, and a personalized mobile app, the fact of its "pricey-ness" can be a con. This system would be fantastic in a large salon, but we would not really recommend it for an individual or a smaller salon.
Shedul is a well-reviewed free choice that includes appointment and schedule management along with reminders designed to cut down on no-shows. Although this lash booking system does not have as many bells and whistles as some of the more expensive ones, you will like how simple and streamlined it is to use for any lash appointment.
One of the most affordable and affordable solutions is Styleseat. Clients can make an online reservation by clicking on your personal link, or they can use the website, or mobile apps, to look you up. Anywhere your clients can be, they will still easily book everything on the app.
A built-in late/cancel/no show policy that demands customers to place a credit card on file in order to schedule with Styleseat also serves to safeguard you as busy artists. Clients cannot make reservations using a third-party website like Yelp or Facebook, though, which might be found as a con of the lash booking system Styleseat.
Salon Iris, one of the "longest-running" beauty booking systems, has been in existence since 1999 and is routinely updated and upgraded. You and your clients can make an appointment and change them with ease with Salon Iris, which provides flexible monthly as well as annual payment plans, and a free trial like many other sites for lash extensions.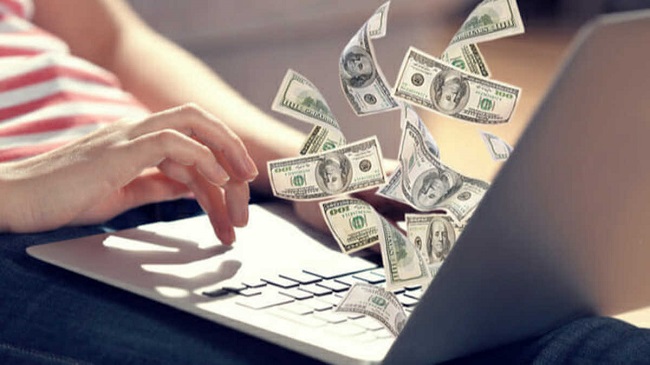 Booksy is a reputable and reliable member of an established brand which offers appointment scheduling for a variety of sectors. This lash booking system provides promotional and social media services that are integrated with your website, in addition to appointment services and reminders.
Over 340 reviews on GetApp for Booksy have given it a grade of 4.4 stars out of 5, telling us that many customers are typically happy with their purchases. 9.17 out of 10 users are found to be likely to suggest the app to other potential ones.
Make your business even more welcoming to clients via the help of the lash booking system SimplyBook.me. Your reservations will be organized using this technique to fit the time slots in your schedule. Both big  eyelash salons with =pros and lone practitioners can successfully use SimplyBook.me.
Your booking website can be designed with a tailored and expert look, by choosing from one of the stunning, latest released, completely responsive themes here. The most practical way for your clients to view your booking availability (by class, time, or personnel) is all up to you!
Timely can be the best choice for you if you run a larger lash studio with several employees, retail merchandise, or multiple locations. It is designed specifically for salons with excellent confirmation emails or text systems, and has a simple back end system.
The monthly fee of this lash booking system ranges from $20 to $300. You'll have payments online, manage packages, credits, and discounts, and bear in mind that they are continually updating and enhancing their system, so it has only become better!
The primary benefit of Setmore is the extensive selection of integrations which are offered to simplify your life. You can handle many different elements of your business from the program thanks to the connection with social media, booking webs, calendar sync, bookkeeping, etc.
To get the ability to schedule repeating appointments, SMS reminders, and custom branding, just upgrade to Premium. Setmore is Free with paid premium features (25 USD/ month), you might ask.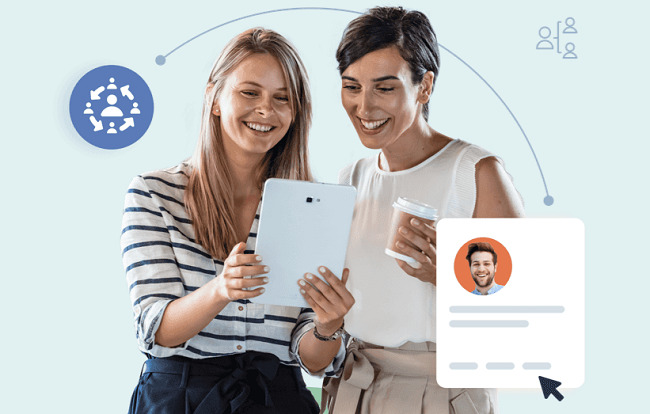 Read more:
Conclusion
You can make lots of appointments whenever you want with a lash booking system. In order to check all of your reservations at a time that is convenient for you, turn off your phone, and log in, just as fast as you can!
If you're still using a paper appointment book and a pencil, take a look at the aforementioned sites for lash extensions and choose your most favorite lash booking system, and make sure that it will help to grow your lash business in the long run!
Visit our website for more updated information: https://vietnamlash.com/