The beauty industry is a thriving sector, which continues to expand. To capitalize on such a trend, starting a specialized business can be a smart move, and one of the most promising choices is to run a business with some fine lash business ideas. Sounds great, right? Since the demand for lash extensions has been skyrocketing, there are endless services that any of you definitely can offer!
If you're thinking of venturing into the realm of lash businesses, you have come to the right place. Here is where you'll find a comprehensive guide that offers valuable insights into the most lucrative and captivating lash business ideas for the year 2023. There are a variety of ways to break into the industry, but before you begin making any investments, it's crucial to understand what you're getting into. Scroll down!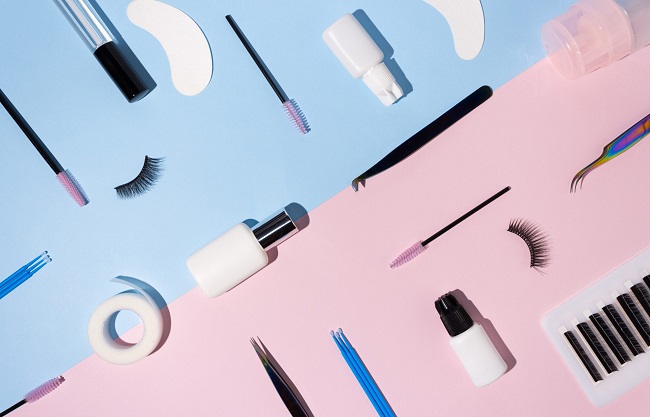 What's Behind Profitable Lash Business Ideas?
Research is essential before every beginning if you really want to launch your own eyelash business with profitable eyelash business ideas. What is behind profitable lashes business ideas, you might ask:
1. Priority For Lash Client
Prior to solely focusing on the financial aspect of your lash business, it is vital to recognize the significance of client satisfaction as a foundation for profitability. The success of every business largely depends on the ability to retain existing clients that necessitates ensuring their contentment with the offered services. Moreover, satisfied clients are more inclined to refer others to a lash business, making word-of-mouth recommendations the most effective marketing strategy in the long run.
>> Read more: How To Get More Lash Clients – Here Is Your Playground!
2. Skills And Experience
The way you present and position your business plays a role in determining whether clients will remain loyal or seek alternatives for the eyelash extension needs. A cold or impersonal environment may not be conducive to client retention, as they are seeking more than just a service. The lash extension experience represents a precious hour or two of tranquility and respite from their hectic lives. Creating an atmosphere that offers a sense of relaxation and escape is essential for fostering client loyalty.
3. Website And Marketing
In addition to seeking information about services and pricing, clients use websites to assess the overall ambiance of a business. Think of a website as a virtual business card that serves as an effortless introduction to your lash business when executed effectively.
Effective promotion of your lash business is of utmost importance as it directly impacts your ability to attract clients and meet your monthly financial goals. While word-of-mouth referrals will eventually be a key source of business, it is to put in the necessary effort before reaping the benefits, as well. When it is about advertising, there are strategies you can employ, such as establishing a blog or leveraging social media platforms.
4. Appropriate Spending
To ensure efficient management of your lash business, mindfully assess any of your product purchasing practices and avoid excessive stockpiling, thinking of the limited shelf life of your items. Having software to monitor inventory and costs can help you be in control, within your budgetary constraints.
Also, remember to maintain a balanced number of team members. Finding the smart staffing level is essential to prevent any compromise in customer services, even potential disruptions caused by unexpected absences.
5. Ratings and Referrals
Prospective clients often rely on platforms to swiftly gather insights about your lash business before making a decision. The impression they form, whether positive or negative, hinges on the satisfaction of previous customers with your services. If you can be confident in a client's contentment, it is acceptable to ask them for any positive reviews on a crowd-sourced review application, or recommend your lash business to their acquaintances.
>> Read more: Is Eyelash Business Profitable 2023? Our Words To Eyelash Entrepreneurs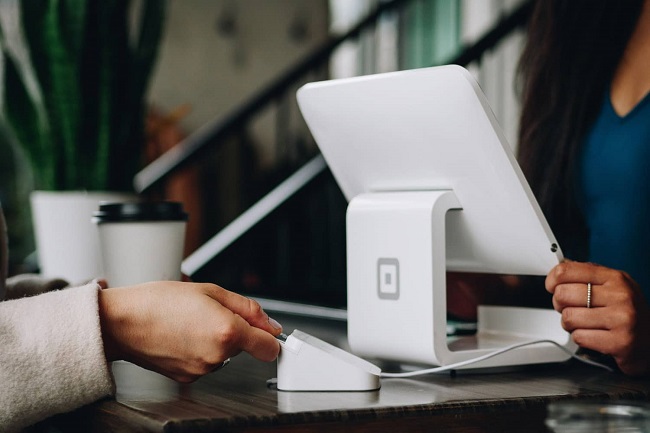 Profitable Lash Business Ideas For 2023
With the abundance of options, it can be challenging to determine the best course of action. We will provide you with some profitable lash business ideas to guide your decision-making process. Follow through!
1. Create Lash Video Content
Video courses are currently in high demand and offer a lucrative opportunity. You'll leverage this by creating videos focusing on lashes, turning it into a profitable venture. There are two models to generate income from video content: a YouTube Channel and Video-On-Demand (VOD) platform as advanced lash business ideas.
Produce exceptional videos showcasing various lash styling techniques, industry insight, or any other captivating topics centered around eyelashes. With a YouTube Channel, you can earn $5 for every 1.000 Ad views, reaching upwards of $10.000 for a channel with 2 million, or even higher views.
If you have any concerns about entering the competitive space of YouTube, VOD makes an alternative approach. It operates on a subscription-based model where users pay to access your content. You will create video tutorials and offer them directly on your website or social media profiles. Clients will sign up for your tutorials to gain exclusive access to your content after making the necessary payment.
2. Publish A Lash E-Book
To begin with, the first step in creating a lash e-book is to prepare your manuscript, ensuring it contains all the knowledge and experience beneficial to lash artists or professionals. You'll need to hire a proofreader to refine your manuscripts as well as a graphic designer to create an eye-catching book cover.
The most convenient and expeditious way to publish your e-book is through Amazon Kindle. By enrolling in their KDP program, you might earn commissions of up to 70% on titles priced above $2.99. For instance, if you set the price at $6 and successfully sell 1000 copies within a year, you would earn commissions totaling $4.200!
3. Offer Lash Training Courses
If you possess the expertise to assist businesses in growth and make themselves successful ventures, you have the potential to offer lash business training courses. Your insight can help enhance the skills of entrepreneurs, lash artists, and other professionals in this industry.
As a business trainer, you can offer training sessions either in-person or online. You can also create and publish ebooks, develop Video-On-Demand (VOD) content, and produce tutorials on YouTube.
To offer comprehensive lash training, try collaborating with experts from many fields, such as lash artists, merchandisers, and digital marketers. From then, you will be able to offer holistic courses, covering respects of running lash businesses. All of these lash business ideas have the potential to generate income for yourselves as lash experts.
4. Start A Lash Care Kit Business
The business of selling eyelash care kits involves offering products such as lash extensions, mascara, and other cosmetics that enhance the look of the eyes. Such products can be sold through online platforms or physical retail stores.
Eyelash care kits are convenient packages with all the necessary items for proper lash care. The company can operate as an independent entity, or be integrated into an existing beauty salon or spa. Lash care kits make a lucrative chance for generating income. They are highly marketable products with a strong demand and are easy to sell.
5. Run A Wholesale Lash Business
Building a successful wholesale lash business does require the same level of dedication and commitment as establishing a private label. By sourcing products from vendors at wholesale prices, you'll have the chance to generate income by selling them to retailers.
If you already own a private label or salon, you'll gain advantages by using any surplus stock from your wholesale business to sell at your store. Running a wholesale lash business offers cost-effectiveness and the potential for increased profitability via the use of remaining stock.
>> How To Start A Lash Business – Become A "Warren Buffett" Of The Lash Industry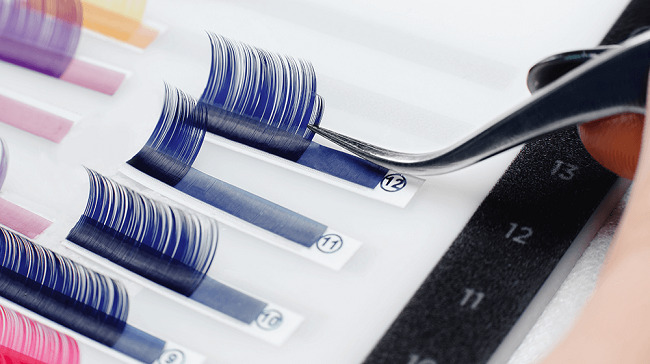 6. Become A Lash Professional
One of the most appealing aspects of starting an eyelash business is that prior experience is not necessary. By enrolling in a lash training course, you can have the skills needed to apply eyelash extensions on customers. The cost of basic eyelash training courses typically begins at $1.000, which is a reasonable investment considering the potential return on investment.
In America, the average salary for a lash tech is $50.000 and beginners will expect a starting salary of $29.250. This means you can recoup your initial investments within a year and also accumulate significant savings. Have you collected this for your list of the best lash business ideas? Do it, talents!
7. Let's Become A Franchisee!
One option is to become a franchisee of a reputable, and established brand. Brands such as The Lash Lounge, Lash Bar, Amazing Lash Studio, and so on, do offer franchise chances for entrepreneurs.
Choosing to open a franchise lets you leverage the brand's established reputation, expertise, training, and products to deliver top-notch lash extension services to your customers. Many franchisees of these brands have achieved remarkable success despite starting with no prior experience!
8. Run A Private Label Business
Private label lash business is among the best lash business ideas for lash pros. By pursuing this avenue, you'll have the chance to offer exclusive lash extension products, including strip lashes, eyelash extensions, glue, eyelash cleaners, and removers, and many other items, to your clientele.
Obtaining lash products from OEM companies is also a straightforward process, as they can supply products, and customize eyelash boxes with your brand logo. Your main focus should be on securing a suitable location and promoting your private lash label.
If your business gains positive feedback, expanding into offering lash application services by opening a salon will be a viable option. With perseverance and commitment, there's potential to transform your private label into a lucrative business venture.
9. Offer Lash Business Information
In the lash industry, business assets such as vendor lists, business plans, client databases, and related information hold value. Although this venture doesn't require substantial financial investment, it does necessitate several years of experience within the lash industry.
If you have cultivated extensive connections with suppliers and clients, as well as the access to successful business models, you can decide to monetize the information by giving it to the others. This concept presents one of those lash business ideas for passive income.
10. Become The Owner Of A Lash Studio
The eyes hold importance as they not only capture attention as the focal point of the face but also hold a central position within the cosmetics industry. Also, the eye makeup segment has proved to be highly lucrative, generating nearly $2 billion in revenue.
The role of a lash studio owner involves offering clients a private setting to have their lashes professionally done. As the owner, you would be responsible for overseeing every aspect of the business, from employee recruitment, training, to management. Do not forget to note this down as one of your favorite lash business ideas!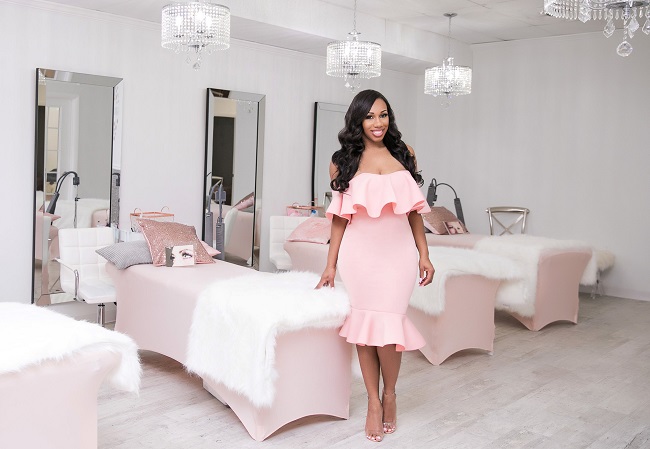 Conclusion
With the increasing demand for lash services, this moment shows a favorable opportunity to establish any lash salon, and capitalize on this trend. By entering the flourishing self-care as well as the beauty industry, you can position yourself for success- a prosperous presence in the dynamic lash market. Bear in mind that reaching this requires a combination of essential skills, a well-developed business plan, and a dedication to delivering services.
If you have a passion for assisting every girl and woman in enhancing their looks, as well as boosting their self-assurance, and are okay for close, personal interactions, launching a lash business is always one of the most profitable eyelash business ideas. Engaging in actions is harmless and won't lead to any negative judgment. Remember, you'll be running a business, and if you offer good services, any of your clients will never be shy to share their memorable experiences with the whole world, promising entrepreneurs!
Visit our website for more updated information: https://vietnamlash.com/