The eyelash market is experiencing instant growth, providing ample chances for businesses to enter and thrive. As stated by Business Wire, the market of eyelash extension reached a value of US$ 1,377.28 million in 2021, with projections indicating it may reach US$ 2,046.61 million by 2028. This remarkable growth makes running an online lash business an excellent avenue for generating income online.
In today's article, we will offer valuable insights into effectively selling eyelashes online. This will involve choosing appropriate types of lashes, attracting clients, and establishing optimal pricing strategies for your products. With our smart techniques and guidance, embarking on an online eyelash business will be much more achievable than you've always expected. We, as one lash business, are honored to share with you our experiences within a decade.
Is Selling Lashes Online A Smart Business Idea?
Due to factors such as the significant demand, high repurchase rate, favorable unit price per customer, and low shipping costs, the eyelashes market is highly competitive. Consequently, developing an effective marketing strategy on how to sell lashes online will always be crucial in setting yourself apart for substantial profitability.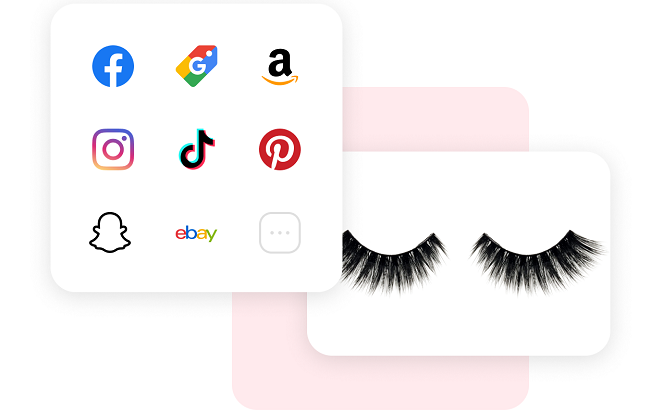 1. Selling lashes online is easy to learn
Entering the lash business and selling eyelashes has become more accessible as there's no requirement to possess extensive expertise, and to mundane professional knowledge before embarking on this venture. Instead, you can decide to leverage social media promotions and showcase your everyday makeup routine to drive sales that help promote your products.
2. Selling lashes online is of a low cost
In comparison to wigs, lash extensions make a more affordable choice. While wigs may yield higher profits due to their higher unit prices they also entail higher costs. Hence, we will have shifted our focus towards how to sell lashes online to promote our usage in an active way.
One of the pros of selling lashes online is that you do not need to hire employees. With just a computer, mobile phone, and website, you can start your entrepreneurial journey. Also, since eyelash products are compact in nature, you won't need to rent space or warehouses so you can save on expenses by running your business from the comfort of your own house.
3. It is flexibly worthy for small businesses!
Those who are stay-at-home moms, freelancers, and others, do ask about how to sell lashes online! And, selling lashes online offers flexibility for them to effectively manage the time, and financial resources on their own.
This small-scale venture enables them to swiftly generate profits and have control over when to cease operations, without the need for extensive time and financial investments. If you are among those having a plan to run a small lash business, you will be benefited without having any concern about future obligations!
>> Is Eyelash Business Profitable 2023? Our Words To Eyelash Entrepreneurs
How To Sell Lashes Online?
Launching a thriving eyelash business might pose challenges for newcomers to the industry. However, for those with prior experience, the journey can be smoother. Valuable insights are already shared below, presenting smart ways on how to sell lashes online, which can greatly impact the success or failure of a lash business. Follow through!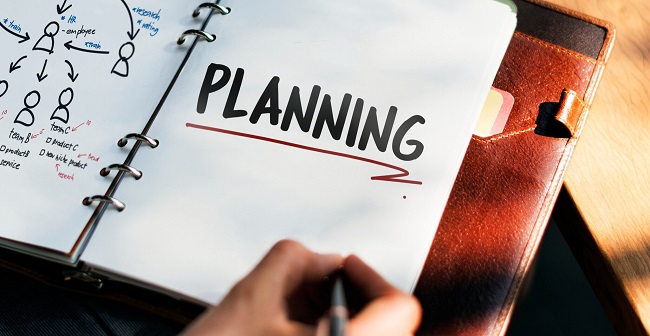 1. Do A Thorough Market Research
How to sell lashes online? Of course, market research will come first! It includes conducting surveys to gather information about your target clients with the demand for specific products. By understanding your audience, you may gain insights into the lash market for which styles of eyelashes to offer and focus on.
Performing keyword searches are also important for trending topics, and gauges the volume of relevant keywords related to your lash business which is needed for the potential success of your online lash salon.
2. Work Out An Ideal Business Plan
If you lack knowledge about running a lash salon, or are a first-time online business owner, I suggest obtaining a business plan from orthodox eyelash websites. These plans may offer a comprehensive outline of how the business should function and what you can expect.
>> Lash Business Ideas For 2023 Are On The Way!
3. Name And Define Your Brand
Naming your brand is the second most crucial step in how to sell lashes online. It is essential to define your ideal brand and pick a name that resonates with your ideal customer' persona. When choosing a brand name, try thinking about how it will impress, and appeal to the target demographic.
Once you have determined the brand name, the next step is to articulate its missions, goals, and visions. It is important to identify the unique aspects, which differentiate your brand from competitors in the market.
>> Lash Business Names Ideas – We Have Advice For You
4. Go Register Your Business!
Now it is time to register your business for the journey of selling lashes online, as this step is vital before accepting payment for services. You may need to register and apply for a federal EIN Number, as well as form an LLC or Corporation. Consider using MyCorporation, offering various packages to choose from, with their basic package as a suitable option to get started promptly to sell eyelashes.
5. Create An Email Or A Lash ID
Creating a new official email address is an important step in establishing your lash business. It is suggested to prioritize this as the first point of action. Once you have finalized the brand name of yours, the next step is to create an email address that aligns with your brand. Using a personal email address like: "lovey_dovey@gmail.com" is not suitable for any professional communication.
Instead, create a new email address on platforms, like Gmail or Hotmail, especially if you do not yet have a professional website for your lash brand. Ensure that your new email address is included on your business cards when you present them to clients.
You can either forward the emails received to your personal email address or get a schedule to check your official email account 4- 5 times per week. This practice will not only reflect the brand identity, but also enhance your brand exposure.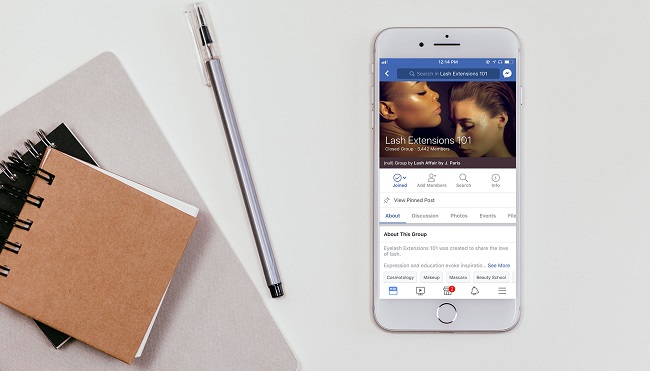 6. Open A Business Bank Account
After getting a business name and registering, open a business bank account. This process is relatively straightforward though you may need the legal incorporation paperwork, and the formerly mentioned EIN number. You can either work with your existing local bank, or opt for a new one. It's all up to you, talents!
7. Set Up An Online Lash Website
The next step is to purchase web hosting. I highly recommend Bluehost for its reliability and suitability for businesses setting up their first websites. You can check the availability of your desired website name for free, and their packages come with bonuses (a free domain, SSL, ad credits, and 24/7 tech support). Once you pay for any plan with Bluehost, save your login credentials to provide them to the web designer to effectively sell eyelashes online.
8. Create A Menu Of Your Services
Developing a comprehensive menu is the next step once you have completed your research. It is not necessary to charge high prices to gain attention; instead, you should stand out from the competition by offering fair pricing. Consider incorporating personal branding tips for lash artists into your menu planning as how to sell lashes online.
Think about the range of eyelash extensions you offer in your menu. A typical lash menu will include different types of lashes: individual or volume lashes, lash fans, mink and silk lashes, lashes of distinct curls and thickness, etc. If you get yourself prepared with great background knowledge about eyelash extensions, selling eyelashes online may soon be your fascinating business journey. Don't forget to send packages for your family and friends, as they won't be hesitant to give you some honest feedback going with encouragement.
>> Spilling The Tea About Eyelash Extensions Promotion Ideas!
9. Find A Trustworthy Supplier
Regardless of whether you opt for dropshipping or purchasing your inventory, these supplier research processes remain the same. If you wish to start with limited funds for inventory, just try searching for "dropship eyelash suppliers" or "eyelash dropship program" on Google. 
You'll be provided with an access to a wide range of products that you can sell in your online store without the need to purchase any upfronts. If you prefer to manage your own inventory, search for "wholesale eyelash suppliers" to find companies offering bulk purchases.
>> You are finding a good eyelash supplier? Don't miss this!
10. It's Time To Establish Branding!
Creating a strong brand identity is vital for a lash business, as it leaves a lasting impression on your target clients. We recommend using 99designs for a hassle-free experience, which ensures you receive the desired outcome. For marketing materials, consider Envato as they offer a wide range of graphics tailored to various businesses.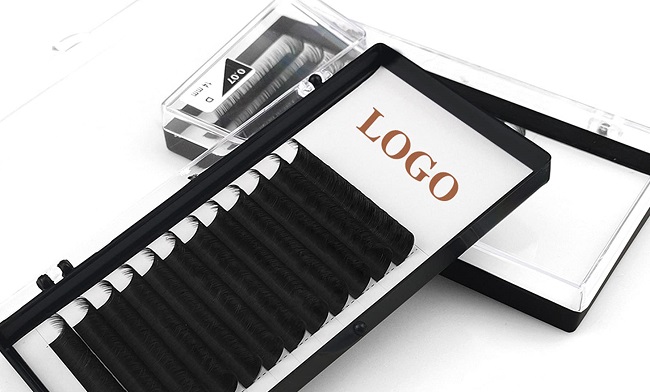 Conclusion
If you have a passion for makeup and beauty products, and aspire to run your own business, acquiring the knowledge of selling eyelashes online might offer you a profitable side venture. Indeed, eyelash extension has been receiving much attention since it gives an impression of affordable prices for beauty lovers to pursue.
With the growing popularity of eyelashes, establishing an online eyelash business makes an adventurous journey to tap in this trend. Are you ready to learn how to sell lashes online? Or how to launch your own lash business from the comfort of your home? Scroll up for a review on our suggestive strategies to sell eyelashes online, talents!
Visit our website for more updated information: https://vietnamlash.com/