Whoever owns an eyelash salon or a whole lash factory as a supplier has to follow a number of business legislations. Nothing may negatively impact your revenue and possibly endanger the success of your eyelash business. When a customer schedules an appointment, you can hold that time and location exclusively for them, making it hard for others to do the same with the chosen lash artist simultaneously.
The point is, what if that customer didn't come to your place as how the deal was made? It is the rules that must be set up to handle such a situation or so-called a lash extensions policy. Scroll down to be updated with facts about a clear lash cancellation policy as well as steps to set up one of your own!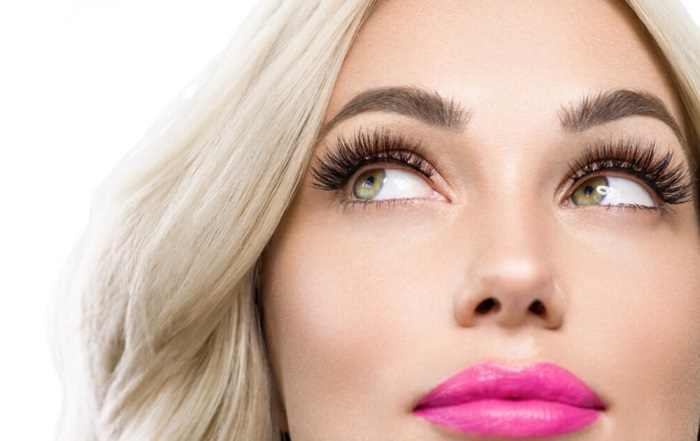 What Is A Lash Cancellation Policy?
An explicit written agreement between a service provider and their customer that outlines the repercussions, or a fee, if the customers cancel the appointment is legislatorially known as a cancellation policy. The price is either a set amount or a percentage of the overall cost of the service. This type of paper is commonly implemented on the buying-selling market of various sectors, particularly the eyelash one.
As an instance, in order to prevent cancellation penalties, an eyelash service supplier, kindly, asks that you cancel appointments at least 24 hours in advance. For appointments canceled with less than 24 hours to go before the scheduled start time, a $50 cancellation fee will then be applied.
Generally, a lash cancellation policy includes a minimum reschedule, penalties for no-shows, deposit on booking, refund rules, and lateness fees, as demonstrated below:
1. Noticed Period
How far in advance cancellations or reschedules must be made and specified in your policy. This may last for 24 to 48 hours or longer. Also, any exclusions or unique situations such as sudden sickness or emergencies, when the cancellation cost might be canceled or changed, may be mentioned in the policy.
2. No-show Fees
When customers cancel, reschedule, or miss an appointment without giving enough notice, there will be fines associated with those actions which are specified in the policy. The policy might specify instructions for how customers can change their appointments, like calling the salon or technician directly or utilizing an online scheduling tool.
3. Payment Policy
The terms of the policy may specify how cancellation fees, or charges may be handled, such as whether they can be deducted from the client's credit card on file or whether they must be paid in person. Besides, the eyelash extension policy could outline the preferred channels of contact for changes or cancellations, such as phone calls, emails, or texts.
How Important Is Lash Cancellation Policy?
A lash cancellation policy is important for both the salon, or lash technician and the clients. If a client backs out of a business agreement, a cancellation policy gives the company security. It should also strive to make it crystal obvious to the customer what will transpire in the event that they decide to cancel any agreements they may have had with your company.
Clients can be encouraged to keep their appointments through a lash cancellation policy and motivated to prioritize their lash appointments and make an effort to keep their allocated time by being aware that there might be consequences for late cancellations or no-shows.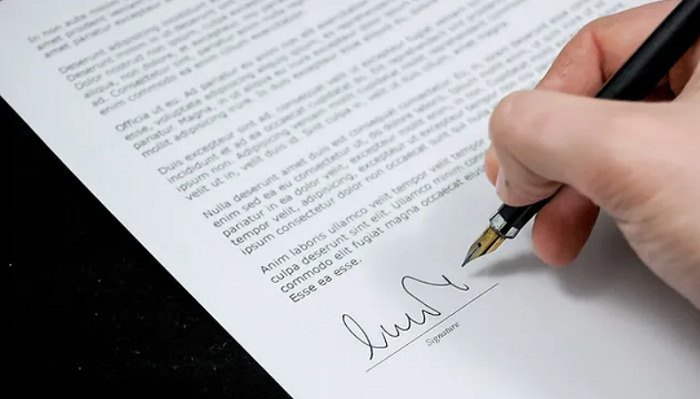 There are a number of reasons behind the weight of lash cancellation policy, involving:
1. Increase In Reliability
The salon or technician comes off as trustworthy and professional if they have a cancellation policy in place. It demonstrates their respect for the time of customers and their dedication to offering top-notch service. It also promotes trust between the customer and the technician or salon.
2. Fairness To Customers
A lash cancellation policy guarantees equality for all customers. It may cost the technician or salon money if customers abruptly cancel, reschedule, or fail to show up for appointments. A cancellation policy protects the businesses and ensures that clients who do show up for their meetings will not be bothered by last-minute cancellations.
3. Efficient Resource Use
The effective use of resources – lash supplies and equipment – is ensured by all cancellation policies of the eyelash field. The salon or technician must be able to manage their resources efficiently and reduce waste when appointments are canceled or rescheduled with notice.
Generally, a lash cancellation policy aids in the provision of fair and effective services for the salon or technician as well as their clients. It establishes defined standards and expectations which likely lead to more efficient business practices and long-term satisfaction.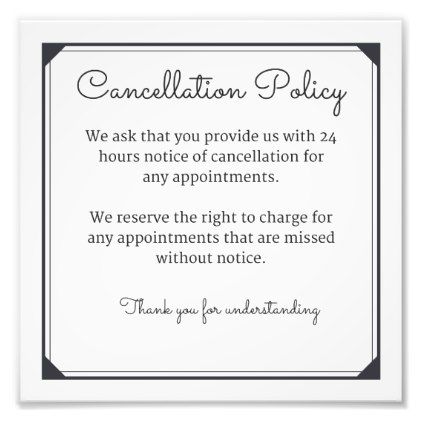 Set Up Your Lash Cancellation Policy
The number of appointments that lash technicians can accept each day is often limited. They are better able to manage their schedules and have more time to accommodate other clients when they have a cancellation policy. Most of their time and resources are made when those scheduling gaps are greatly minimized.
Steps to set up a lash cancellation policy of your own help ensure that you are compensated for any last-minute cancellations or no-shows:
Step 1: Decide the time frame of your cancellation policy
Establish the cancellation policy's notice period. Based on your business's needs, this could last 24 hours, 48 hours, or even longer. Also, be sure your website and other venues, where you advertise your lash services, make it clear how you hold your cancellations. Include it in emails that confirm your reservations as well.
Step 2: Make good use of your chosen booking system
Use an online booking system that enables customers to make an appointment and accept your cancellation terms, too. This can streamline your cancellation procedure and lower the likelihood of misunderstandings. Thus, it will promote mutual respect and guarantee that all customers' situations are equally handled.
Step 3: Always pay an ear and respect to your customers
Use your discretion while enforcing your cancellation policy as emergencies, or unforeseen circumstances could happen. In the event that a client doesn't show up for the appointment or cancels within the allotted time, be sure you make it clear what will happen which can be levying a cancellation fee, requesting a deposit for subsequent appointments, or refusing to rebook customers who have a pattern of last-minute cancellations.
FAQs
1. How Can Customers Know My Lash Extensions Policy?
Create a pre-written email that will automatically be delivered to any client that books a new set. You can discuss the procedure's specifics and your policies in this email. 
Lash policies might be made available on your website as well. The booking choice may be followed by a list of fill policies. Clients will get a chance to read the policies without missing them this way and are unlikely to find your policies if they are published on a separate page of your website. Make them simple to read and difficult to be left out of one's eyes.
2. Should I Make Exceptions For Certain Late Customers?
Making exceptions could sometimes require a case-by-case approach. It can be detrimental to your relationship to charge a cancellation fee if a client consistently attends appointments every two weeks for a year but calls to cancel minutes before one due to what appears to be an emergency. Apply cancellation fees with caution to prevent confusing your clients.
3. What Are Other Ways To Steer Clear Of Lash Cancellations?
When it is not a case to use your lash cancellation policy, a number of ways can be done for your customers not to show up late or cancel their appointments too often. You can give out salon policy cards along with appointment cards, provide alternatives to refunds, keep track of your customers' records in an appointment book, or reschedule rather than abandon your appointments. By doing so, be sure that a client changes or cancels an appointment on your terms and policies.
Conclusion
The space you reserved for a client will be wasted if they don't show up for the appointment or with sufficient warning. Both you and your lash extension artist will lose the money, which were supposed to get for the customers' visits. This is why all businesses must have a strict cancellation policy.
Implementing a lash cancellation policy encourages the customers to make appointments in advance and demonstrates your professionalism. At first, it will be uneasy but if you notice a great decrease in no-show appointments, you'll feel right about your decision. Remember to review and update your lash cancellation policy to ensure it aligns with your business needs and changes in the industry. Good luck!
Visit our website for more updated information: https://vietnamlash.com/