Do you believe that it is so easy to fall in love with cuties? It is like, why not? Now, try closing your eyes and picture a lil baby. It's likely that if you were to portray its characteristics, one of them would be big eyes. The reason behind babies having big eyes is rooted in evolution, as it contributes to their cuteness, doesn't it?. And, the question of today's blog is "How to make your eyes look bigger?"
Having big, vibrant eyes can give the impression of youthfulness, attentiveness, and, you will be surprised, good health. If your eyes do not naturally possess the sizes you desire, there is no need to fret. The desire for "how to make eyes look bigger" is pretty prevalent, particularly within the realm of beauty. But, guess what! Achieving this desired appearance is completely feasible, and we will guide you on how to make your eyes look bigger!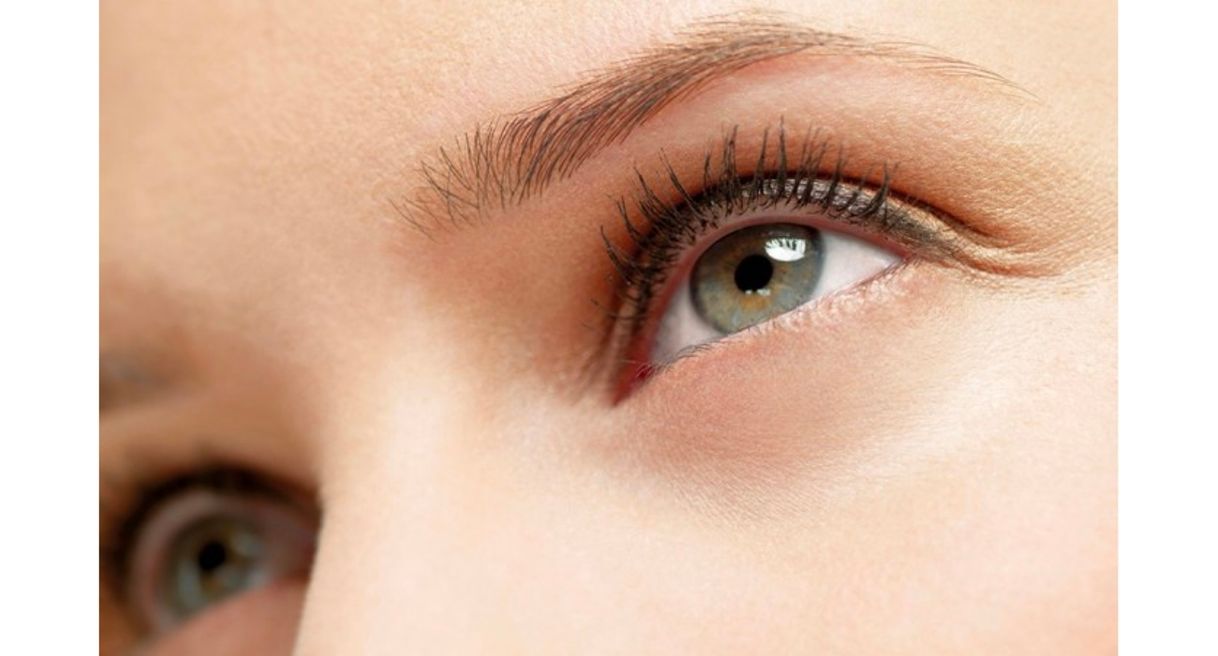 How To Make Your Eyes Look Bigger Effortlessly
1. Having eyelashes curled to make eyes look bigger
Let's try some eyelash curling! Learning how to make your eyes look bigger might also be done by curling your natural eyelashes. Begin by placing your elbow on a stable surface and gently gripping upper eyelashes between the arms of an eyelash curler.
Gradually rotate the curler upwards, making sure to clamp along the base, middle, and ends of your eyelashes to create a curled effect. Once you are satisfied with the curl, apply a coat of mascara to add volume, length, and definition. How to make eyes look bigger may include  applying a coat or two of mascara to your lower lashes, as well.
2. Using eyelash extensions to make eyes look bigger
Choosing the right eyelash extensions: It is a vital aspect in how to make small eyes look bigger. If you find it challenging to decide which lashes suit you best, fret not, as we are here to assist you. You'd better remember that, there are no strict rules in this beauty industry; it's all about experimenting, enjoying yourselves, and embracing your creativity. Once you grasp this tech, applying eyelash extensions will soon be a fascinating task.
For a wide-eyed, doe-eyed look, we recommend opting for full lashes (or voluminous lashes) that do not have a flared (cat-eye) shape. These lash styles greatly accentuate the beauty of your eyes, making them bigger than ever. We are honored to say that: our eyelash extension products feature 2D –  20D effects that enhance eye openness. This is done by adding single lashes to your natural eyelashes which boosts thickness without giving off the impressions of a cheap, shiny, and unrealistic synthetic look.
If you are not comfortable with using an eyelash curler, eyelash extensions may also provide the desired effects. Right here, our Vietnam Lash Factory's products make a variety of styles to suit different eye makeup looks. These cruelty-free lashes are stackable and can be easily applied, without the need for complicated glue. Before attaching the eyelashes, give the glue a moment to dry out. If needed, you can trim the lash strip to get a precise and natural fit.
>> Read more: Eye-Opening Beauty: Mastering Eyelash Extensions for Small Eyes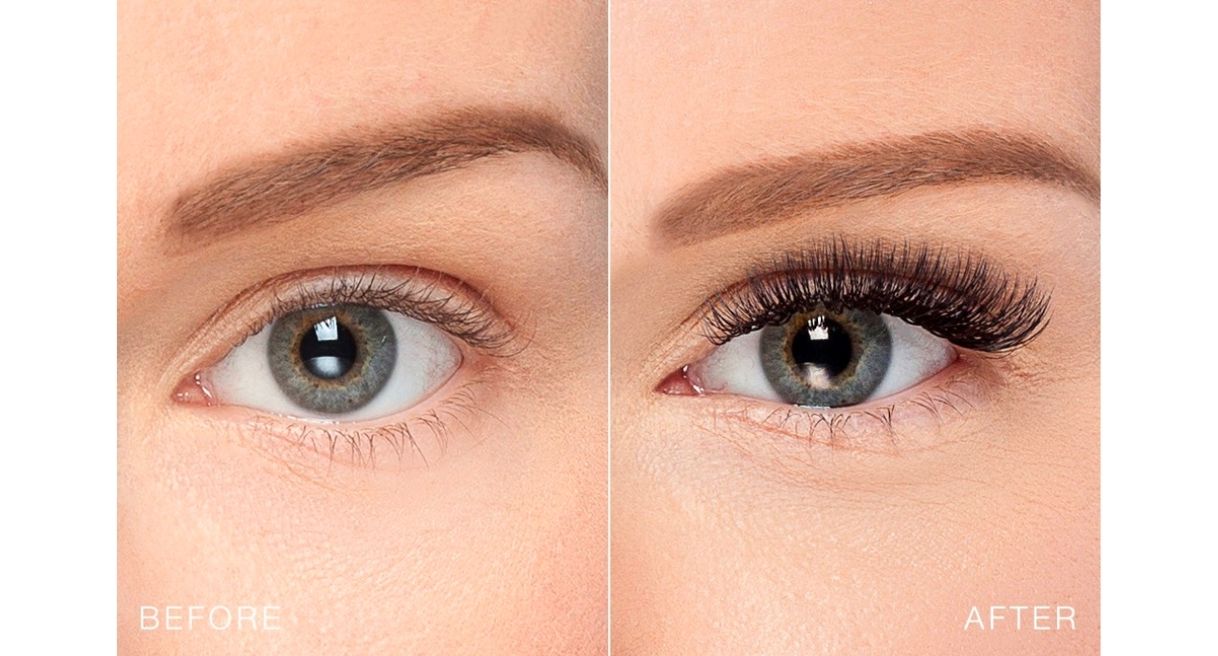 3. Using makeup tricks to make eyes look bigger
Starting with eyeliner
To create the effects of bigger eyes, it's advised not to apply eyeliner all the way around your eyes. This might make them appear smaller, as they seem enclosed or encircled by the liner, which also means avoiding the smoky eye makeup style.
When small eyes may still look mysterious and dramatic, if your goal is to make them appear bigger, this approach will not be suitable. You know, it's all about how to make your eyes look bigger, isn't it? Instead, focus on applying the eyeliner to only the outer three quarters of your eyelid, avoiding the inner corner of your eye.
Bear in mind that when applying your eyeliner to your lower lashes, do so just below the lash line rather than inside your rim. To achieve further enhancements of how to make small eyes look bigger, try lining the inner rim of the lower lid with a light colored pencil, (white should be fine). This might noticeably help with how to make your eyes look bigger, but it is vital to take caution and avoid overdoing it, as it may end up looking unnatural.
Don't stop, keep sticking with your eyeliner!
To create the illusion of wider eyes, consider extending the eyeliner beyond your outer corners. This line must have a slight upward angle, resembling a long eyelash. However, executing this technique effectively can be challenging. If the eyeliner is not applied symmetrically, it may result in uneven-looking eyes.
To get away from this, try using a mirror, or look for assistance from a friend when attempting this technique. To ensure that the line will not extend too far, place a piece of tape where you want it to end, and remove it once you are finished. You can also stop the eyeliner just below the outer ends of your eyebrows on both sides.
Oh, it's important not to get discouraged and to continue practicing. Perfecting this technique does take time, but with persistence, you'll soon be able to master it, and level yourselves up in how to make your eyes look bigger, beauties!
>> Read more: You should not miss this: how to apply liquid eyeliner perfectly?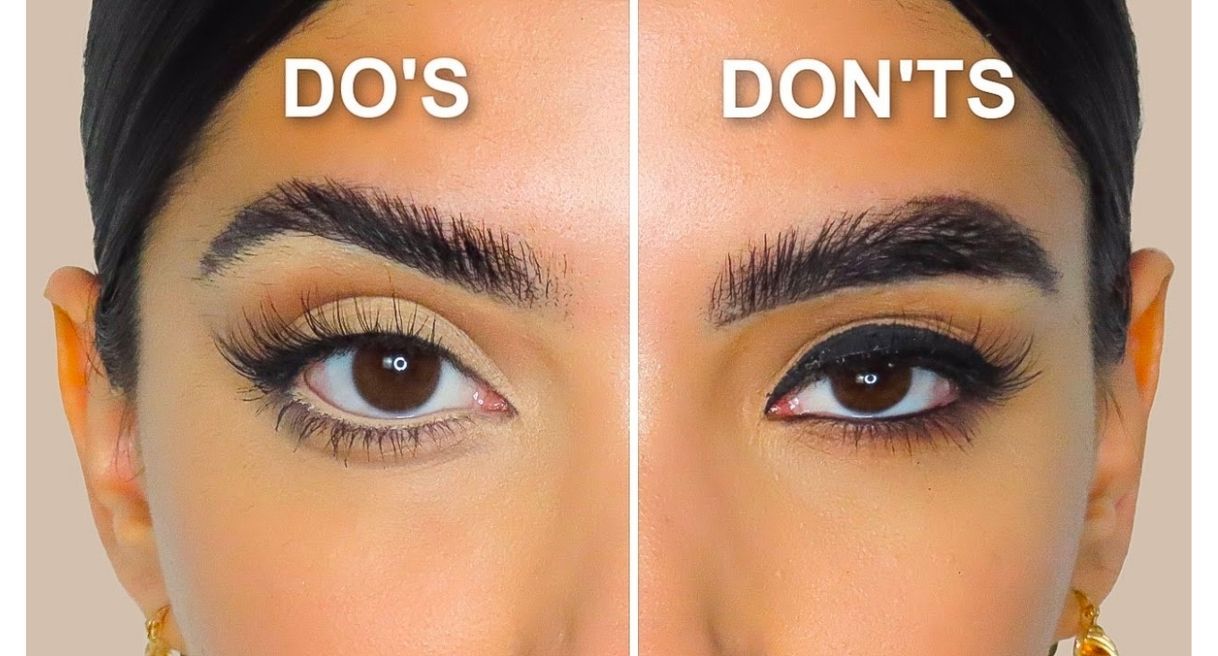 Needing some eyeliner recommendations? Feel free to check out: The 7 Best Liquid Eyeliners of 2023—Cult Favorites and More!
Now, move on to eyeshadow
Put white eyeliner or eyeshadow in the inner corners of your eyes to give the impression that your eyes are bigger. With the aid of this trick, your eyes will appear brighter and larger than they actually are. It is advised to pick a gentle shade of white because a harsh white can come off as overly dramatic.
In order to expand the white portion of the eye, you may also use white eyeliner on the lower waterline. Do not forget that eyeshadow in the crease will help to give your eyes more depth. Choose a matte neutral shade that is either slightly darker or more neutral than the rest of all eye makeup (which you favor). Using either your fingers (or a brush) apply the eyeshadow to the space between your brow bone and eye, which will effectively make eyes look bigger.
What about Mascara? Great choice!
Simple eye makeup tricks, rather than just eyeliner or eyeshadow, may help you on how to get bigger eyes. A clever mascara trick will take care of the roundness. Instead of equally coating your lashes with mascara, it's ideal to focus on the middle of your upper and lower lashes, so that the darkened middle lashes will give the eyes the look of fullness and roundness.
Keep in mind that a decent mascara, that makeup equivalent of a magic wand, may instantly make your eyes appear thicker and broader. Apply 3 to 4 coats of mascara to the eye's outer corners to give them a doe-shaped shape for those battable lashes and extra glitter.
>> How to apply mascara like an artist
4. Using eye treatments to make eyes look bigger
Treating puffy eyes?

To reduce puffiness in your eyes, there are a number of effective ways you can take. Ensuring you get sufficient sleep is vital, as it aids in reducing swelling, helping you with how to make your eyes look bigger. Making use of cold water to wash your face can also reduce puffiness. Another way is to place cold used tea bags on the eyes as the tannins in tea act as an astringent, tightening the skin and reducing puffiness.

Having dark circles under your eyes? Easy!

It is also important to reduce your salt intake, as excessive salt leads to water retention, and contributes to eye puffiness. Regular exercise is beneficial with circulation improved which helps to reduce water retention. If the journey of "how to make your eyes bigger" is affected by dark circles under your eyes, maintaining their overall health is key.

This all involves getting enough sleep, following a balanced and healthy diet, and minimizing salt consumption. Thinner skin under the eyes might contribute to the look of dark circles. To counteract this, consider using an orange or red primer before applying concealer to balance out any blue or purple tones.
Using cold spoons to make eyes look bigger:

Another approach worth trying is the use of cold spoons. All you need to do is to place 2 spoons in the freezer overnight, and, in the next morning, gently press them onto each eye for approximately a minute. This helps reduce the presence of under-eye circles, tightens your skin and provides a refreshed look, as what you need is how to make your eyes look bigger, right?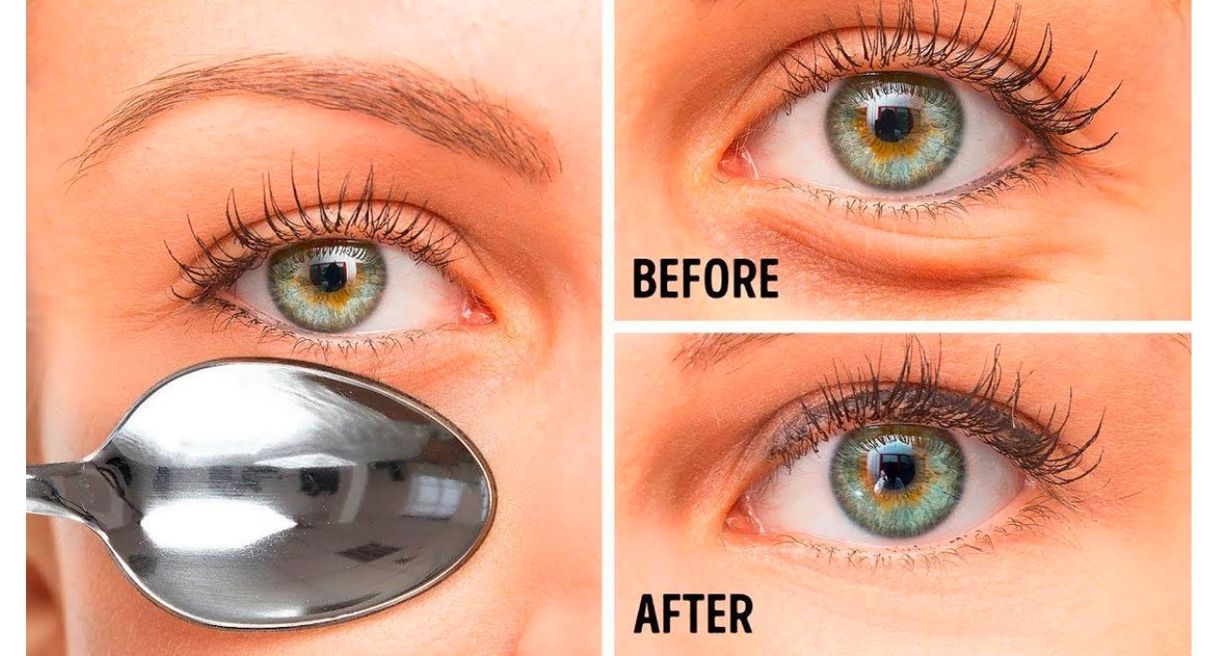 FAQs
1. What If I Overly Apply Eyeliner To My Eyelids?
If you desire to create a cosmetic look as to how to make your eyes look bigger, making your eyeliner lines really thick won't be your best choice. Instead, use a sharpened pencil eyeliner or a fine-tipped liquid liner to draw ultra-thin lines around the eyes. This will let the bright and illuminating eyeshadow colors stand out.
When bold eyeliner has its place and time, smaller eyes may find it overwhelming. However, it does not follow that you cannot wear liner; just make sure to keep all of your lines thin. The waterproof eyeliner pen applies and draws incredibly fine lines for a clean, seamless finish.
2. Can I Shape My Brows To Make Eyes Look Bigger?
Of course, your brows' shape can be significantly affected by tiny changes, which will greatly affect how the eyes look. Creating an arched shape, for instance, effectively elevates the eye area, giving the illusions of bigger and more open eyes. To further enhance this, try exploring techniques (like laminated brows or your use of a brow gel) all for your brow hairs to be lifted throughout the day.
Also, the strategic use of highlighter will draw light towards your eyes creating the perception of bigger eyes. Opt for either a powder, or liquid highlighter, and apply it on your brow bones just below your eyebrows. Thick eyebrows are universally flattering and contribute to a fresh, youthful look regardless of your face shape.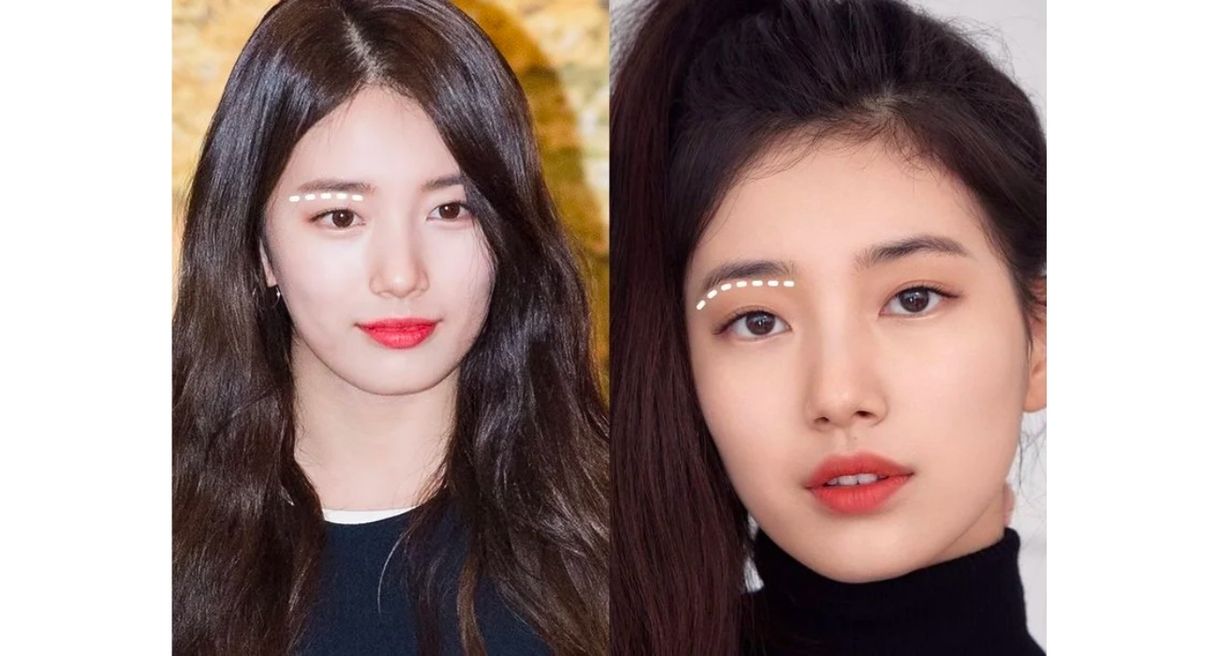 Conclusion
Lashes extensions, makeup, and eye care will be your best approaches behind how to make your eyes look bigger. If you have small eyes and want to make them appear wider, or if you expect to try the doe eyes makeup style, which is still popular, don't be shy to spend some of your time trying the techniques. Big eyes do have a striking look for you to be more youthful.
Be it a round, almond, hooded, upturned, or downturned shape, every eye shape is beautiful in its own way. Today, having wide eyes is not simply a fancy because of the countless hacks that are constantly popular on the Internet. Everyone may get their brilliant, lovely, large eyes with a few small movements here and there, so scroll up as you wish!"How to make my eyes look bigger?" Now, you may all have the answers for that, don't you? Everyone has a unique eye shape, and both huge and small eyes are attractive, okay?. 
>> Read more: How To Determine Eye Shapes – We Got Your Back
Feel free to visit our website for more updated information, beauties: https://vietnamlash.com/