The timeless allure of beautifully defined eyes has captured hearts and imaginations for centuries. From the ancient civilizations of Egypt and Mesopotamia to the glamorous red carpets of today, eyeliner has remained a steadfast companion in the world of cosmetics. This humble yet transformative makeup product has seen countless transformations over the years, with liquid eyeliner emerging as a game-changer in recent times. In our previous conversation, we explored various eyeliner options that are compatible with lash extensions in our article titled "Are you finding the best eyeliner for lash extensions? Here is what you need." Now, in this article, we're delivering to you the 7 best liquid eyeliners in the game, delving into their performance and influence.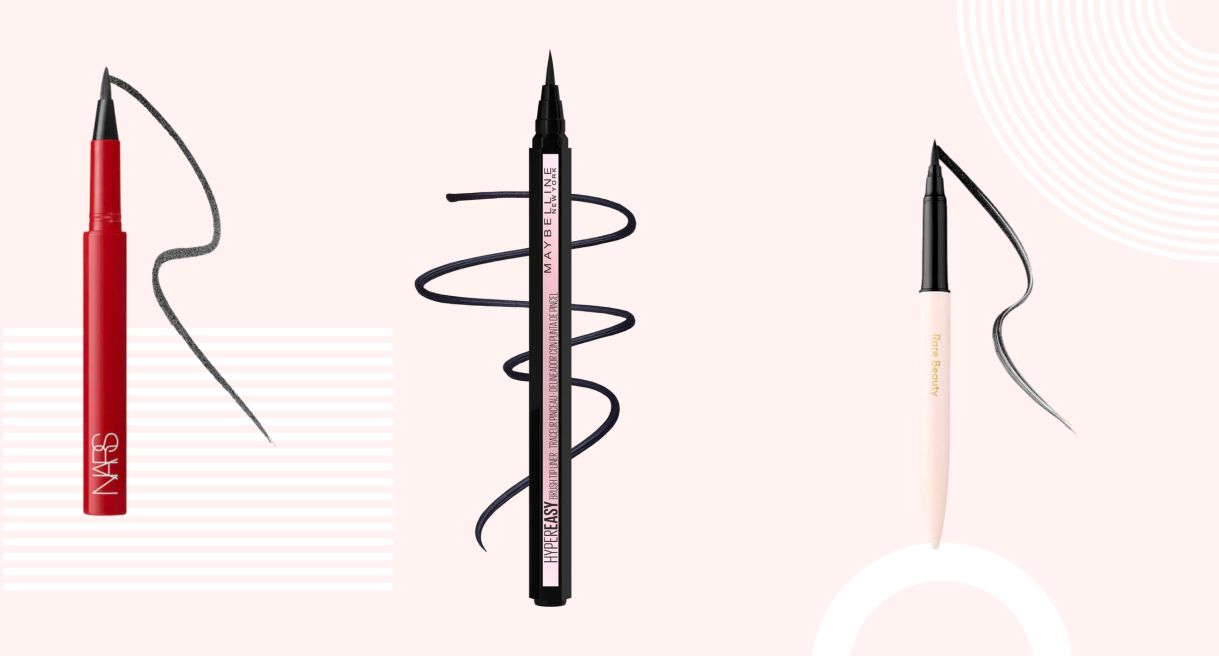 Liquid Eyeliner: What Is It?
Liquid eyeliners function like pens, releasing their product through a tip, similar to ink. Most of them come with a flexible felt tip, a flexible brush tip, or a firm marker-like nib. This product behaves like ink and dries to either a glossy or matte finish, depending on the type of eyeliner.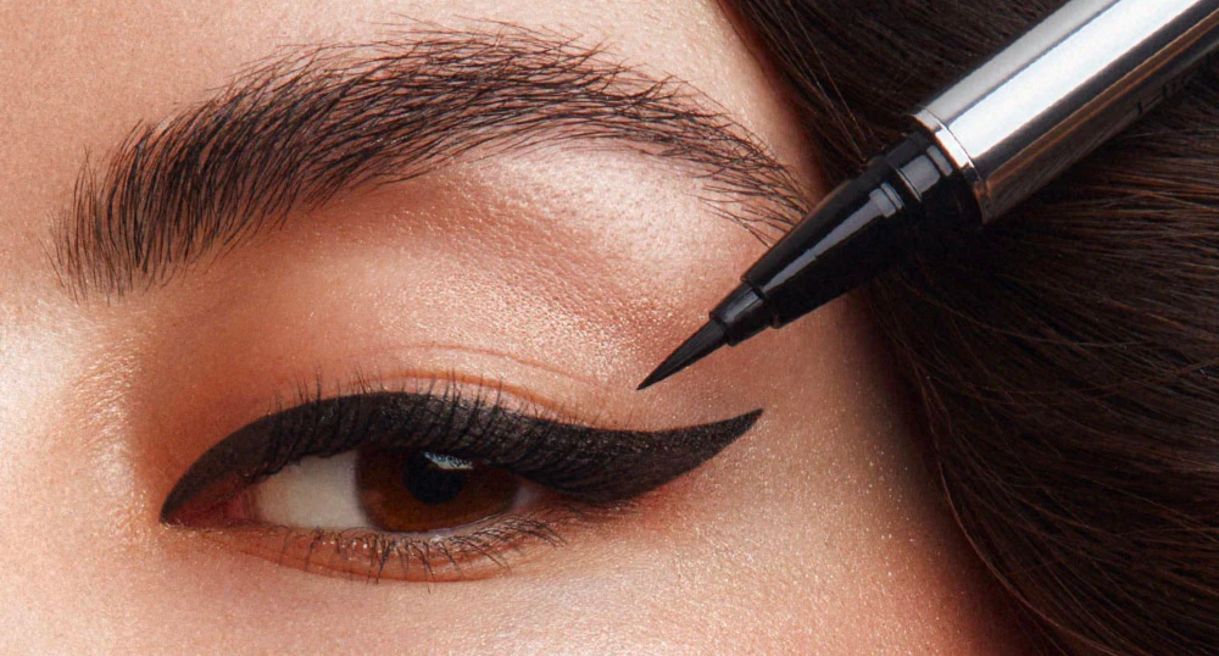 In comparison to pencil eyeliners, liquid eyeliners are great for creating precise lines, particularly for winged eyeliner looks. However, due to their liquid formula, they don't adhere well to the waterline. Liquid eyeliners maintain their shape without needing much extra care but may wear down with extended use. 
Criteria we based on when picking out the best liquid eyeliners out there
1.Applicator Design: The success of applying liquid eyeliner often hinges on the precision of its applicator. A good liquid eyeliner applicator makes it effortless to smoothly glide the formula from the inner to the outer corner of your eye, even for those new to eyeliner application.
2. Longevity: One of the most frustrating aspects of eyeliner is its tendency to smudge or fade as time passes, especially in warm weather. We tested these liners throughout the day, particularly examining how effectively the fine tip remained intact from its initial application.
3. Pigmentation Retention: Over time, liquid eyeliners can lose their vibrant color, akin to how coloring markers fade with use. We meticulously tracked the formulation's color intensity, identifying which ones retained their vividness the longest. (Note: It is generally recommended to replace your eyeliner every three months to prevent potential irritation in the eye area.
>> Read more: You should not miss this: how to apply liquid eyeliner perfectly?
Best Liquid Eyeliners On The Market
What is the best liquid eyeliner, you might ask? We've searched up and down in the sea of eyeliners out there, and here are our top liquid eyeliner contenders.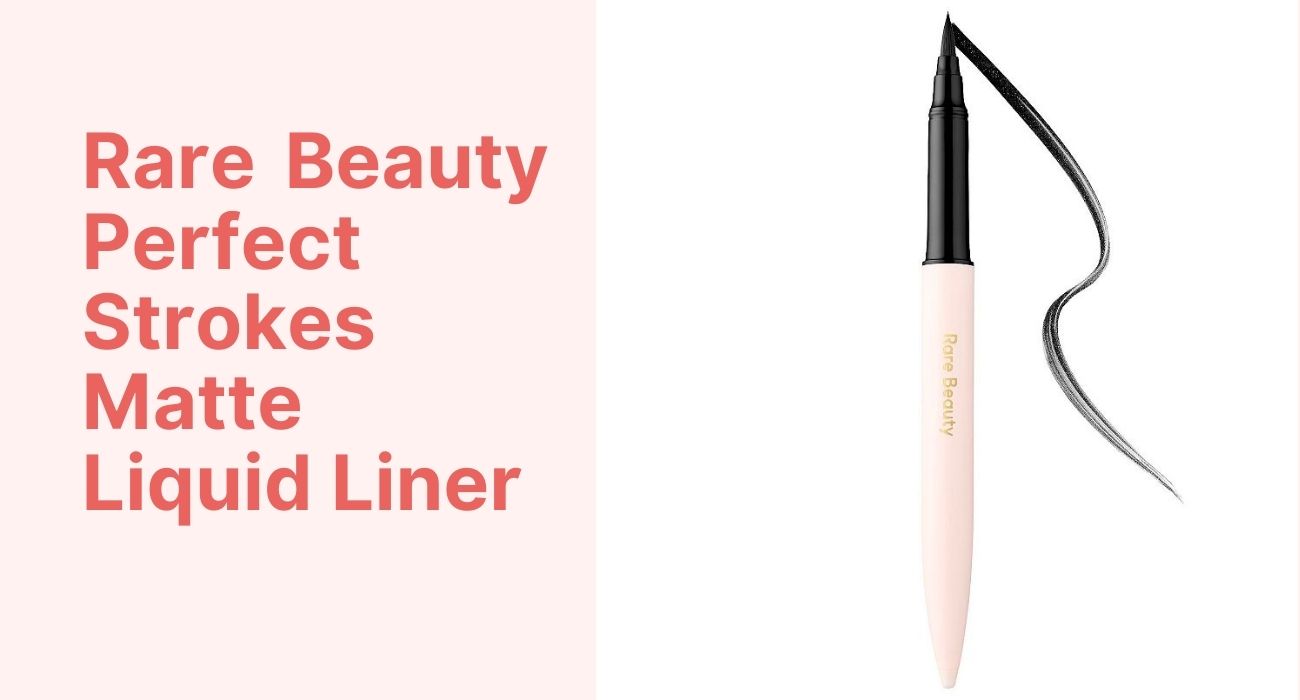 Selena Gomez's Rare Beauty has truly outdone itself with its Perfect Strokes Matte Liquid Liner. This eyeliner has been creating quite the buzz, and let me tell you, it absolutely lives up to all the hype. In fact, it's safe to say that it's currently the reigning champion in the liquid eyeliner arena.
What makes this eyeliner stand out is its unbelievably smooth application. It glides on like a dream, effortlessly creating sharp, bold lines that are bound to make your eyes pop. But here's the kicker: it's not just for makeup pros. Rare Beauty has designed this liner with beginners in mind, giving it an ergonomic grip and a slightly thicker pen. So whether you're a newbie or a seasoned makeup artist, you'll find it super easy to use.
And speaking of makeup artists, even the pros are raving about it. Makeup artist Dresher is one of many who can't stop singing its praises, highlighting just how user-friendly it is.
But there's more! This liquid liner is also waterproof, so you don't have to worry about it smudging or running, even on the rainiest of days. With its improved brush design, you can count on this liquid liner for a smudge-free, long-lasting finish that'll keep your eyes looking fabulous all day (or night) long. 
2. NYX Professional Makeup Epic Ink Liner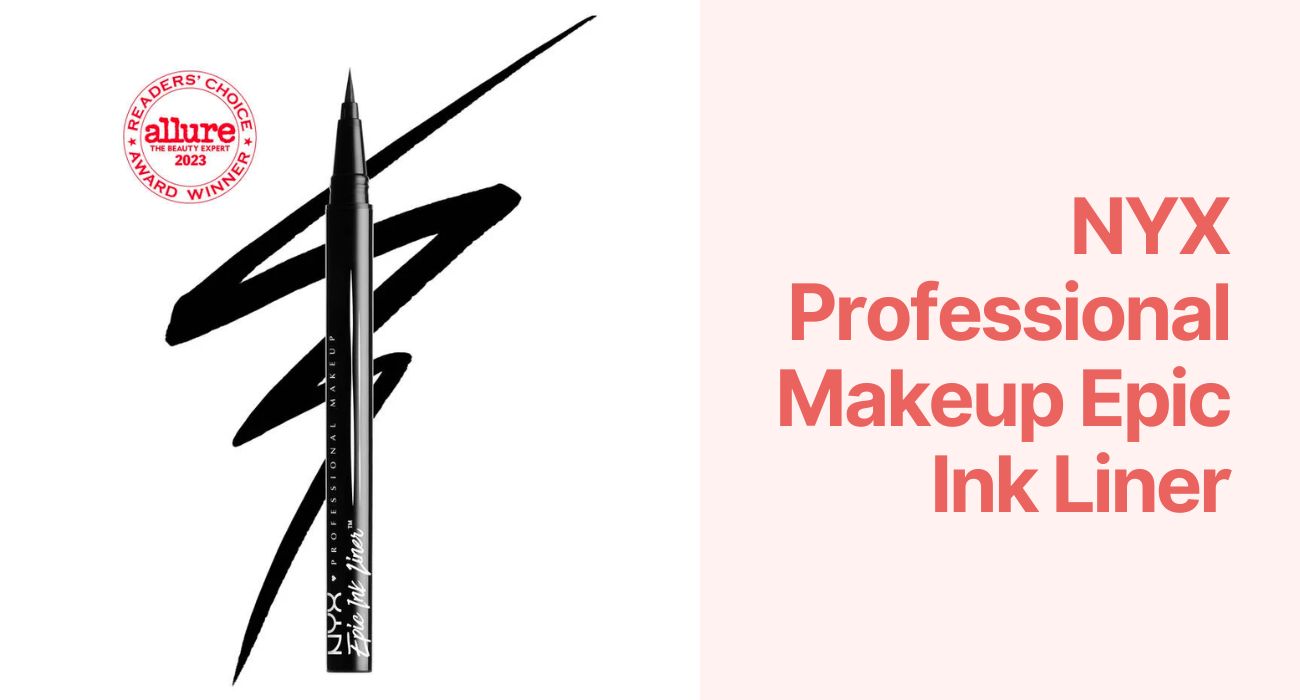 If you're on the hunt for a cheap and super easy-to-use liquid eyeliner, you gotta check out NYX Epic Ink Liner. This baby is next-level, especially thanks to its super-precise tip. You can whip up those razor-sharp, thin lines like a pro without breaking a sweat. Just one swipe can give you a solid, bold line. Plus, it dries up real quick, so no worries about it smudging all over the place.
The best part? It feels so light on your eyes, you might even forget you've got eyeliner on. Even after a long day at work and maybe accidentally rubbing your eyes a bit, that cat-eye look stays put. It's almost like it's tattooed on there!
NYX Epic Ink Liner is a budget-friendly liner that's got precision, staying power, and easy cleanup all rolled into one. It's basically a must-have for anyone who's all about that sharp, winged eyeliner look.
From lip tints to glass skin, K-beauty trends have been all the rage in the beauty department. So, you bet we also want to take a peek into their liquid liner beauty arsenals. 
3. Clio Superproof Brush Liner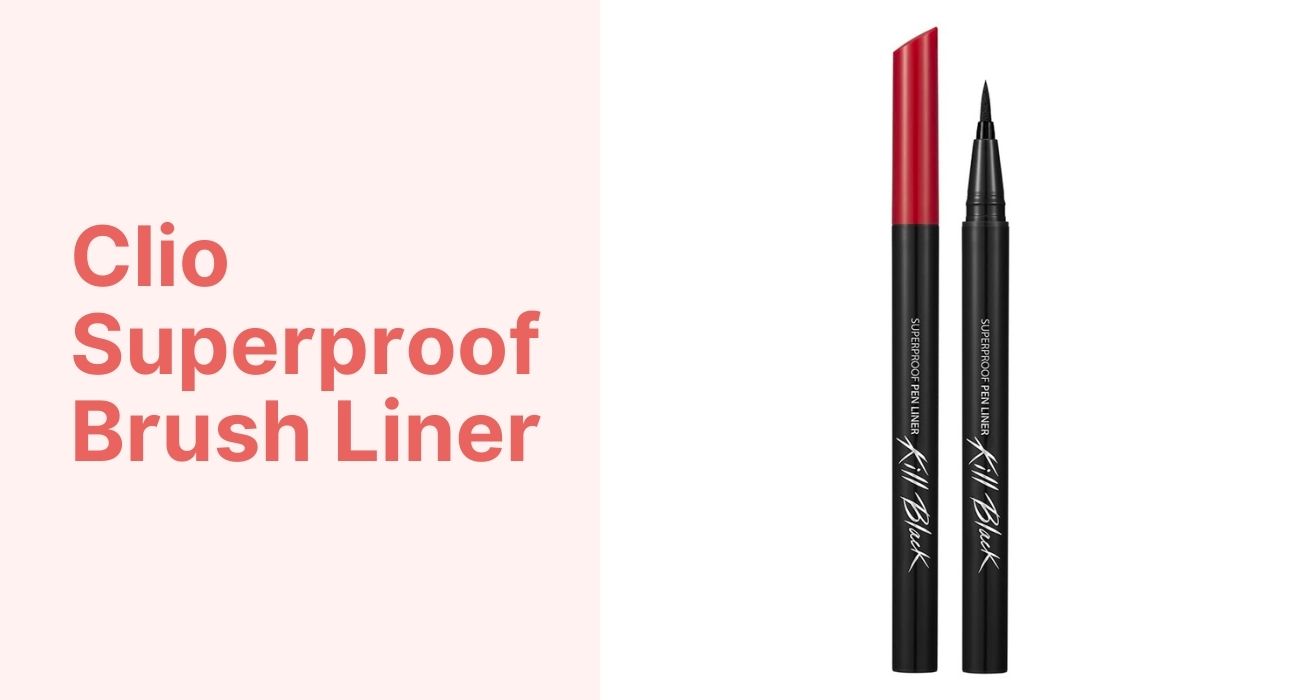 We got our hands on the Clio Superproof Liquid Liner, and we're telling you, this liner is a winner. 
What sets it apart? Well, for starters, it's incredibly easy to use. Even if you're not a liquid liner pro, you can effortlessly create a flawless line. Just place the brush horizontally against your inner lash line and gently move it outward—voila, a perfect cat-eye look!
The sleek pen design glides on like a dream and dries quickly. You get highly-pigmented, rich colors without any annoying smudging, skipping, or pulling. It's like a marker for your eyes, offering precise application whether you're a beginner or a makeup pro. 
The liquid ink consistency is smooth, letting you play with various effects. You can go for a thin and precise line or make it bold and dramatic—all in one stroke. What's even better is the range of colors available. Whether you're into classic black, earthy brown, cacao brown, or maroon brown, this liquid liner gives you the power to rock your eyeliner game.
4. Kat Von D Tattoo Eyeliner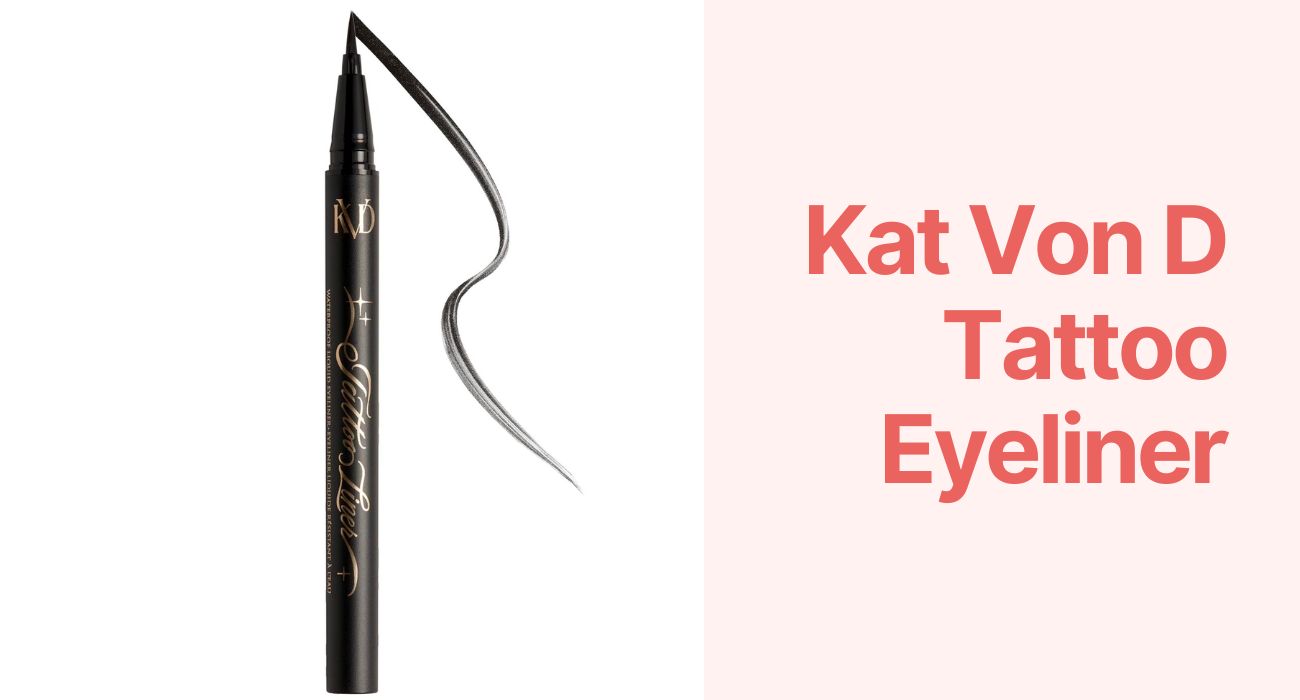 The KVD Beauty Tattoo Liner has been a cult favorite for a reason. Its quick-drying formula is a blessing for those prone to blinking right after application, ensuring a smudge-free finish.
Now, for oily eyelid gals, listen up—this liner is your new best friend. It doesn't budge throughout the day, which is a major win. It's like having a secret weapon against makeup meltdowns.
With its award-winning waterproof formula and precise brush tip, it delivers tattoo-bold pigment and allows for the creation of sharp lines with ease. Whether you're into a subtle, fine line or a dramatic, bold flick, this liner's flexible tip has got you covered. And those ultra-fine bristles? They ensure your lines are smooth as silk, so you can get as creative as you want, from sleek graphic lines to those iconic winged looks. Plus, it's vegan and cruelty-free, making it a responsible choice for makeup enthusiasts. 
5. Maybelline New York Hyper Easy Liquid Eyeliner
The Maybelline New York Hyper Easy Liquid Eyeliner is an absolute game-changer for the sweaty summer months. It's not only budget-friendly but also stands its ground against more expensive options, and you won't find a single smudge in sight. The formula is amazing—super opaque—and the brush tip is incredibly precise, making it a breeze to create flawless lines that won't budge in the scorching heat and humidity.
It's priced at just $10, which is an absolute steal for what you're getting. Thanks to its innovative Flex-Tip Brush and the promise that it won't smudge for a full 24 hours, Maybelline's liquid eyeliner is a must-have for anyone who wants total control and intense, long-lasting color.
Whether you like a subtle everyday look or you're into bold and creative makeup styles, Maybelline New York's makeup range is designed to elevate your eye game with effortless elegance. They're all about innovation, accessibility, and self-expression, and they really bring that New York City edge to their products. This eyeliner is a testament to their mission of offering accessible, high-quality cosmetics for everyone.
6. Nars Climax Liquid Eyeliner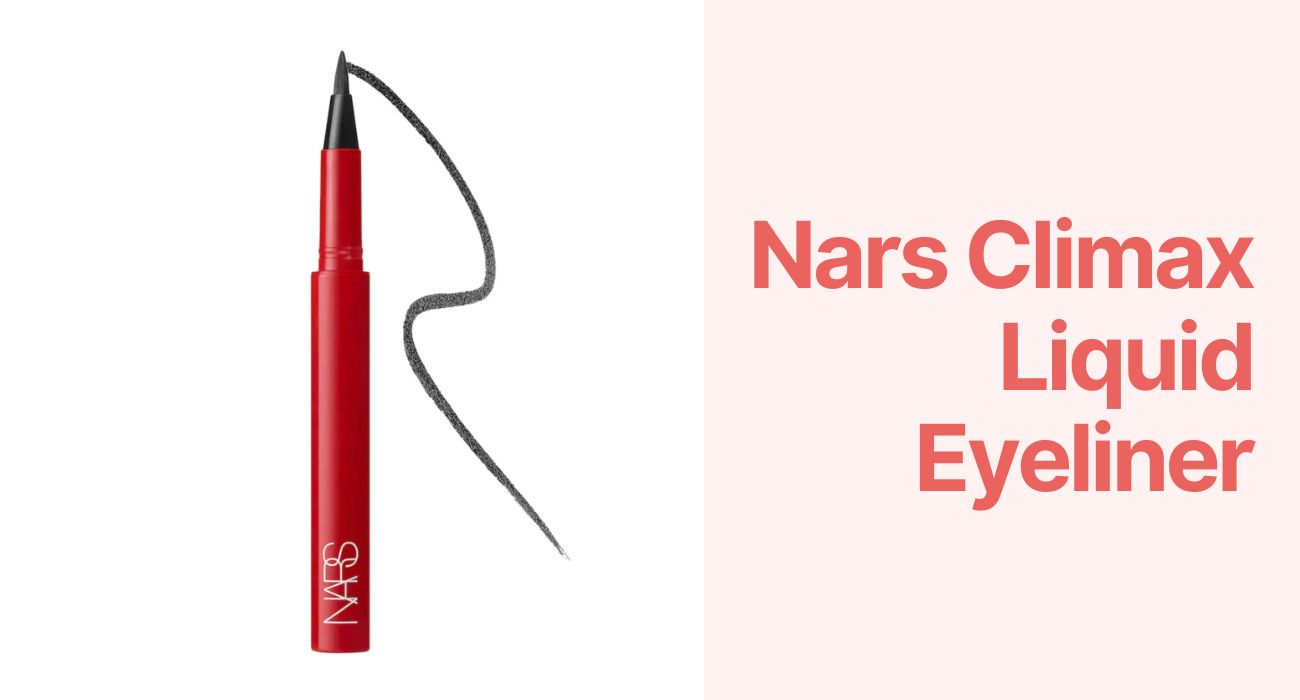 The Nars Climax Liquid Eyeliner is a total game-changer! With a delicate touch, it effortlessly glides on, leaving behind a flawlessly balanced and smooth line in just one stroke. Achieving that perfect cat-eye look has never been easier. Plus, its formula dries in a blink, ensuring your eyeliner stays put for an impressive 12 hours without any smudging or fading.
Removing it is a breeze too; just a few swipes with an oil cleanser and you're good to go. The only downside? It's so good that it tends to sell out quickly! In conclusion, if you're looking for precision, quick drying, smudge-proof, and long-lasting eyeliner, the Nars Climax Liquid Eyeliner is an absolute must-have in your makeup collection.
7. Eyeko Black Magic Vegan Liquid Eyeliner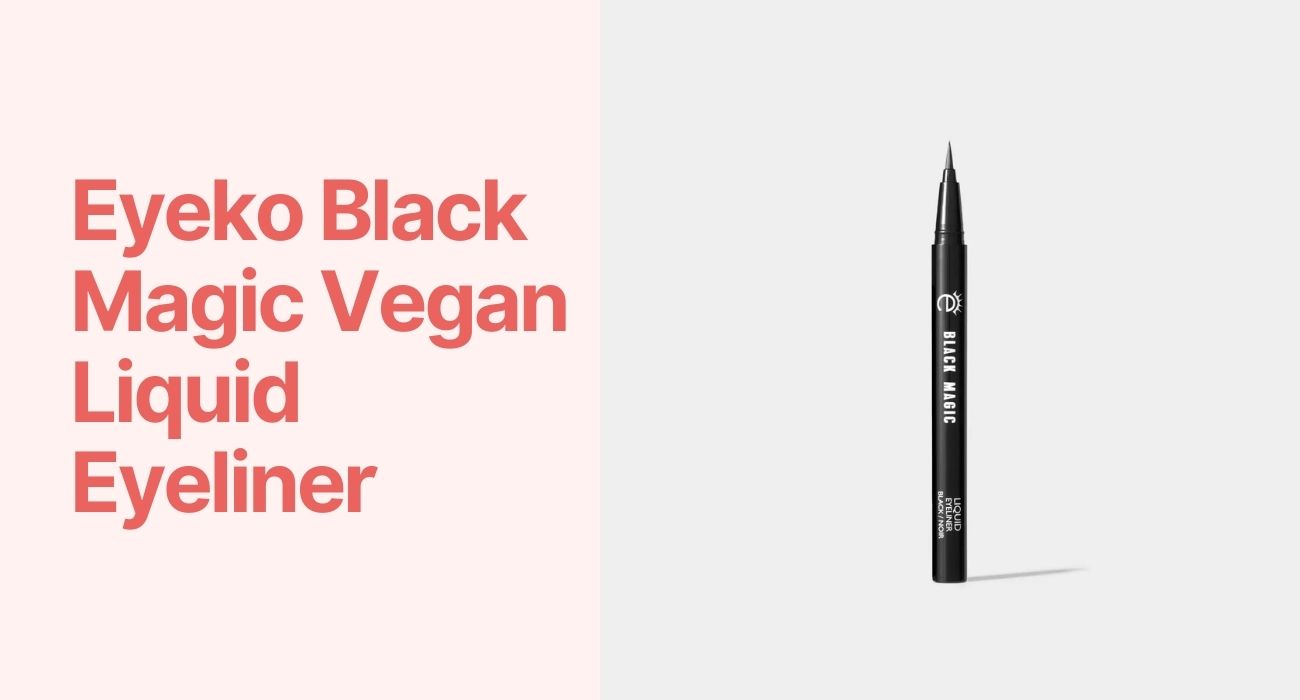 One of the best liquid eyeliner for beginners is the Eyeko Black Magic Vegan Liquid Eyeliner. What makes this liquid eyeliner really stand out is how intensely dark it is, ensuring that your eyes will be the stars of the show. Plus, this favorite liner has some serious staying power—it won't smudge for a solid 12 hours, making it your go-to for those long days and even longer nights.
And there's more! Not only does it deliver on color, but it also takes care of your lashes with its vegan formula enriched with vitamin B5. Your lashes will not only look fabulous but also feel nourished. The unique brush tip is like a magic wand for eyeliner. It effortlessly glides close to your lash line, letting you create both thin and thick lines with ease. Plus, it's waterproof, long-lasting, and fade-proof, making it a top pick for eyeliner enthusiasts. 
Conclusion 
Finding the best liquid eyeliner for your makeup arsenal can be a game-changer. With the right liquid eyeliner in your makeup bag, you'll be well on your way to achieving flawless, precise, and long-lasting eye makeup looks that turn heads and boost your confidence. So, don't hesitate to invest in the best liquid eyeliner that suits your needs and let your eyes do all the talking!
>> Read more: Discover the best eyeliner for lash extensions!
For more updated information, visit: https://vietnamlash.com/