Hello, welcome back to our beauty blog. Today, I'll be taking you on an exciting journey into the world of mascara. But it's not your regular mascara. Today, I want to talk about curling mascara. After applying mascara countless times during my makeup routine, I felt like I could save some extra time if there was a mascara that integrated a curler into it. I searched, and the result was that curling mascara caught my attention in a video by a beauty influencer. I tried it, and it's fantastic. So today, I want to introduce it to you. Let's explore what curling mascara is, how it differs from regular mascara, and how to use it. Alright, let's get started!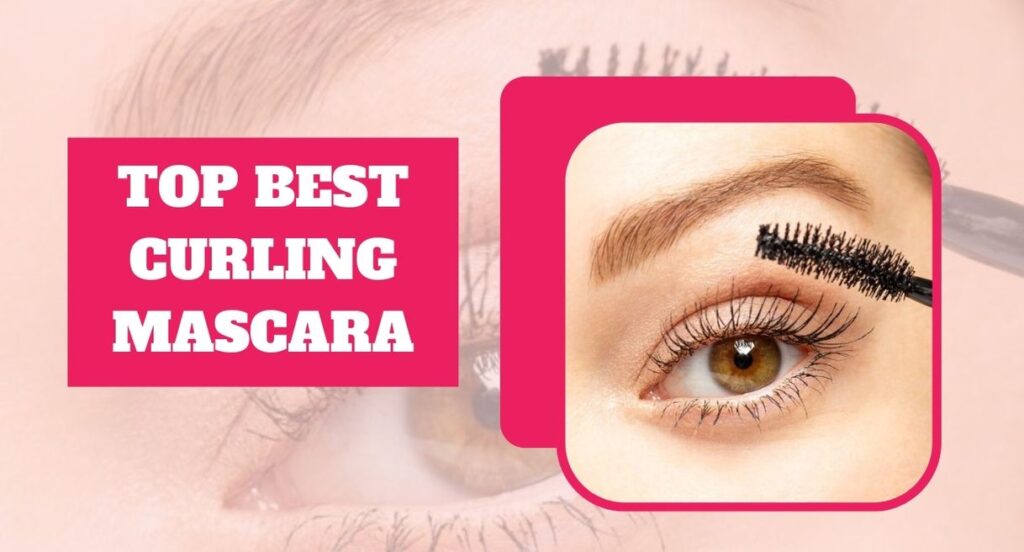 What is curling mascara?
Today, on the market, we can choose many different types of mascara depending on the needs and characteristics of each pair of eyelashes. In addition to normal mascara, we also have curling mascara, eyelash thickening mascara, eyelash lengthening mascara, colorless mascara, waterproof mascara and even mascara specifically for lower eyelashes. Each type of mascara is specially designed to suit its name and function. 
Curling mascara is exactly as its name suggests, in addition to making eyelashes thicker and darker, it can also curl eyelashes without using a curler first.
Types of brush head of curling mascara
When it comes to curling mascara, everyone will surely think it must have a curved shape, right? However, after reading this article, you will see that there are many types of brushes that can make mascara curl your eyelashes instead of just the curved tip. Let's see
Types of brush of the curling mascara
Thick brush mascara
Thick brush lash curling mascara is designed with a thick brush head. This is a quite popular brush shape and is loved by many girls because just a few quick strokes will curl the eyelashes significantly. This type can be considered the best curling mascara for those with thick and black eyelashes. However, it is quite difficult to apply lower eyelashes and for those with sparse, thinner eyelashes.
Thin brush mascara
In contrast to thick brushes, curling mascaras with a thin brush head design are often suitable for those with thin and sparse eyelashes. Because this mascara has thin, light bristles, it will not cause mascara to clump on thin lashes.
Round brush curling mascara
Just because a mascara has a round brush head doesn't mean it's round like a ball. This brush head is curved and bulges in the middle of the brush, and gradually tapers at both ends. This type of brush will reach the corners of the eyes where normal brush shapes have difficulty reaching. It will suit those who have a meticulous personality and have a lot of time to take care of each eyelash.
Curved brush mascara
And now, the type of brush head that you immediately imagine when mentioning curling mascara. It is a deformation of the round head brush where only one side of it curls out rather than bulging on both sides. This brush is an upgrade to the round head brush, but for me, when I want to curl my eyelashes without using a curler, it is the best curling mascara. Because it can both brush eyelashes at difficult corners, it is also quick and easy to do without wasting time.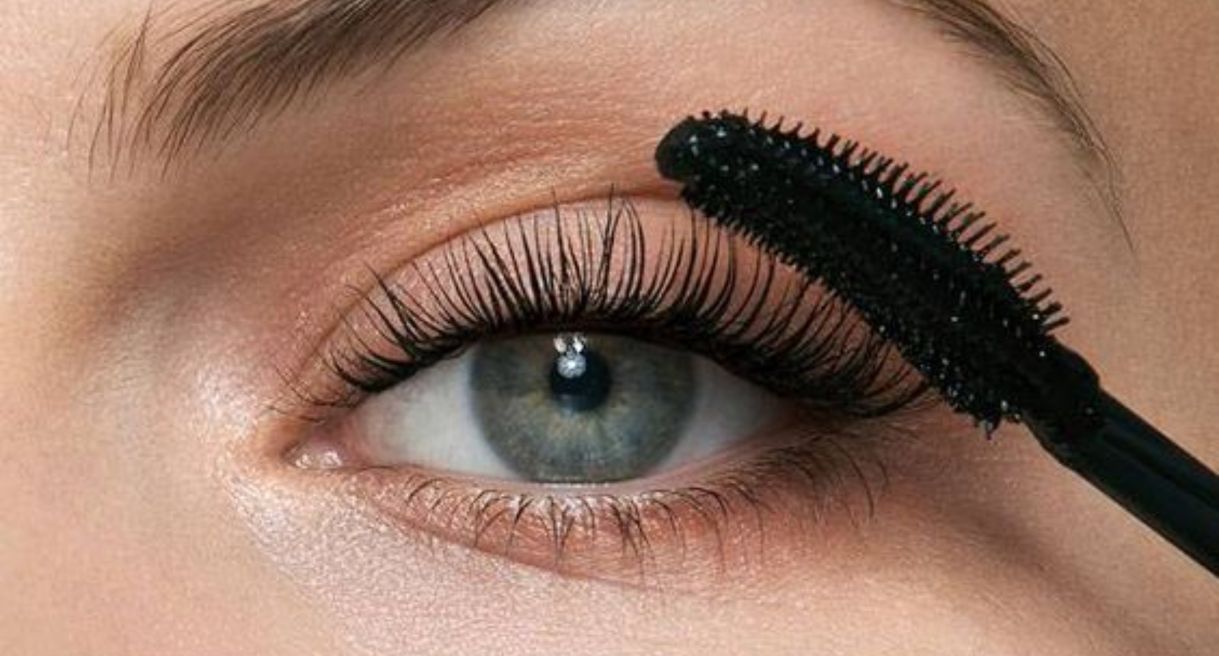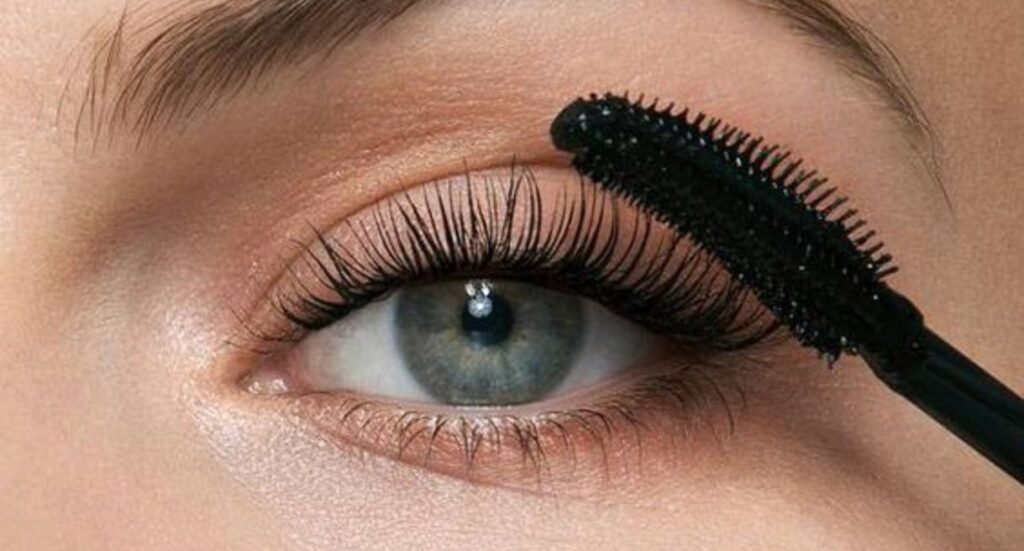 Comb brush mascara
Finally, there is a curling mascara with a comb-shaped brush head. The evenly arranged bristles will help you have naturally curled and even eyelashes. However, this is a fairly classic mascara shape, so it doesn't provide as much curl retention as other types. Instead, it is suitable for stylish girls who love the classics
How to use curling mascara properly?
To be honest, the way to use curling mascara is no different from regular mascara. The special thing here is that you don't need to use a curler right before applying mascara like we do with other traditional mascaras.
You need to gently tap the mascara tube before taking out the brush so that the contents are even and there are no clumps. Then gently wipe the brush head on the paper to absorb the mascara to avoid it clumping on the eyelashes because it's too much.
Wait a few minutes for the first layer of mascara to dry, then apply another layer to ensure the desired thickness and color.
However, you must know that this curling mascara cannot provide the curl retention effect like when you use mascara combined with a curler in the normal way. This type of mascara can only stay curled for 6-8 hours. Therefore, if you need to work longer than this time, you should still spend a few minutes curling your eyelashes with a curler before applying mascara. You can optimize time by using a thermal curler. See more about thermal curlers here.
Wanna know how to apply mascara like a pro? Look no further than right here!
Top best curling mascara
To choose to buy the best curling mascara, you need to carefully consider the selling points for its reputation and quality. Consider products from large and established brands instead of floating brands advertised on the market. This ensures the health of your eyes and eyelashes, avoiding allergies and unwanted risks. Not only choose mascara, but any cosmetics, including food, should do the same. The following are the types of curling mascaras that I see receive the most positive comments from users.
Dior shows Iconic Overcurl 090 Noir Black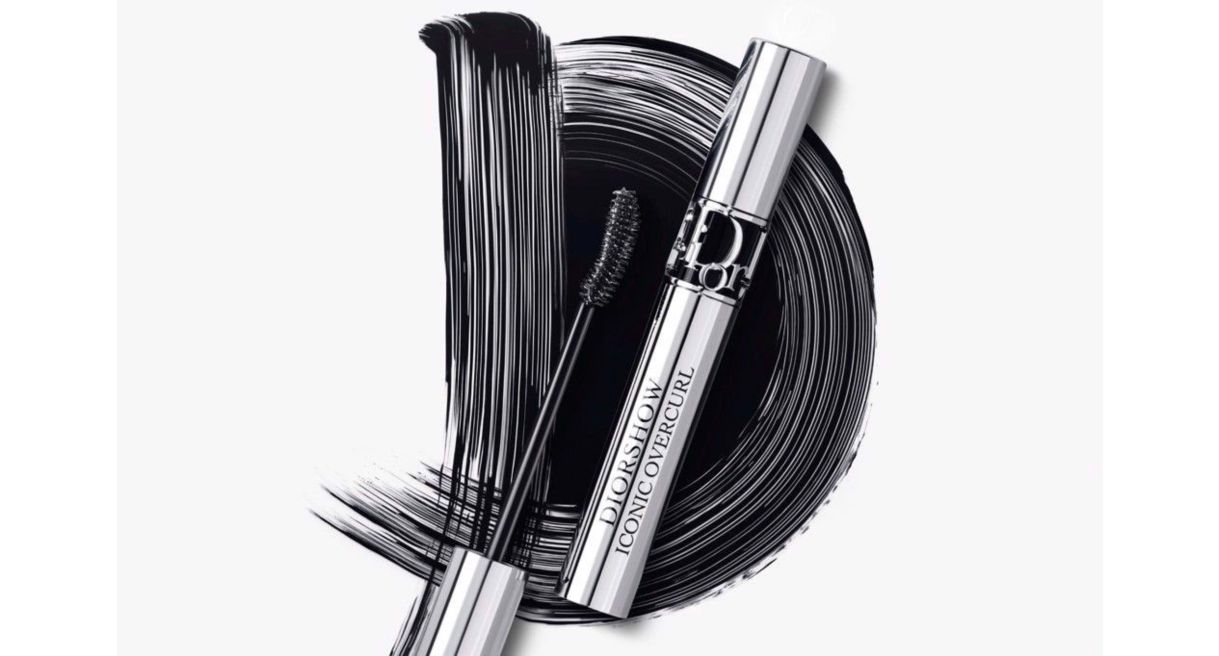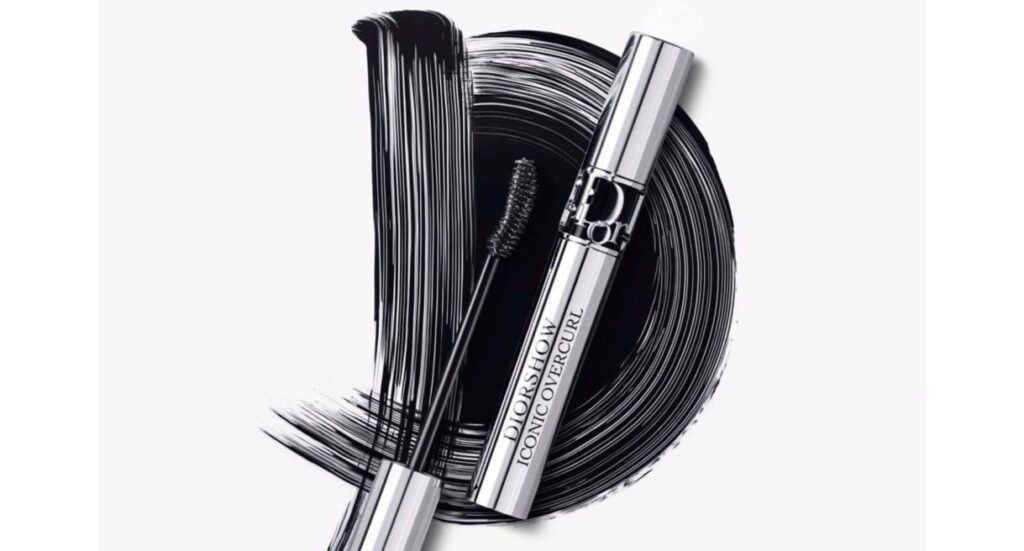 Dior is not strange to us, right? This brand is famous for its fashion, perfume and cosmetics. The product Dior shows Iconic Overcurl 090 Noir Black is the company's most high-end eyelash curler line launched. It not only helps curl your eyelashes but also makes them impressively long and thick. The brush head is curved and the bristles are made of silicon to avoid clumping mascara on the eyelashes. This Dior mascara also has anti-slip ingredients so it can keep your beauty intact for 24 hours.
Nars Excess curling mascara
This is another representative of the curling mascara line with a thick brush head. The brush head is designed by Nars very specifically with the eyelashes on the brush arranged together into a triangle shape without having to be arranged in parallel as usual. This helps Nars mascara cover each eyelash from root to tip and bring it into wonderful shape. In the ingredients of mascara, Nars also adds eyelash moisturizing complex Lash Moisture Complex with a special formula combining palm oil. This formula helps keep eyelashes curled, not heavy or dry like regular mascara. Even if you apply many layers, the mascara will not leave clumps on the eyelashes and will still be naturally smooth.
Ohui Dual Mascara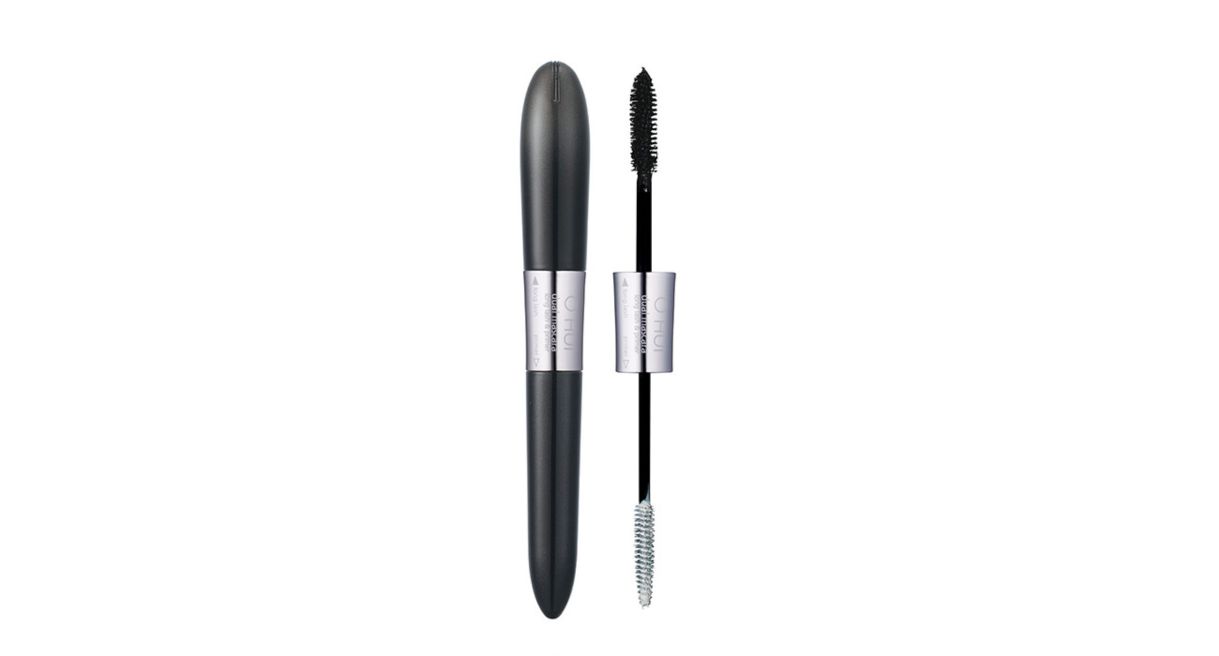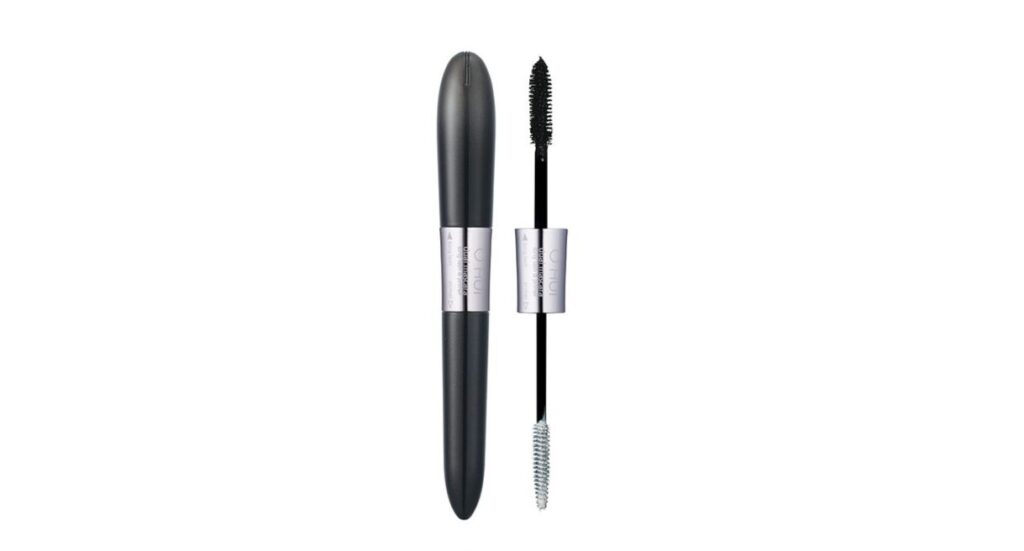 This is the typical face of curling mascara with a thick brush head. This mascara not only curls the eyelashes and makes them thicker, but the eyelashes are also spread out to look even more natural to the eyes. This curling mascara is specially designed with one end being mascara, the other end being eyelash conditioner to help care for your eyelashes right after using mascara.
YSL Volume Effect Mascara
When talking about the top best curling mascaras, YSL Volume Effect is indispensable. First, just looking at the design of the mascara shell, this YSL product is enough to captivate any girl. YSL Volume Effect overcomes eyelash defects such as pale, thin and weak eyelashes. YSL also has a secret formula that makes mascara curl your eyelashes naturally without drying out. If applied daily, just 2 layers will give you sparkling eyes. If you attend a party, 3-4 applications of this mascara will give you eyes with impressive long curled eyelashes.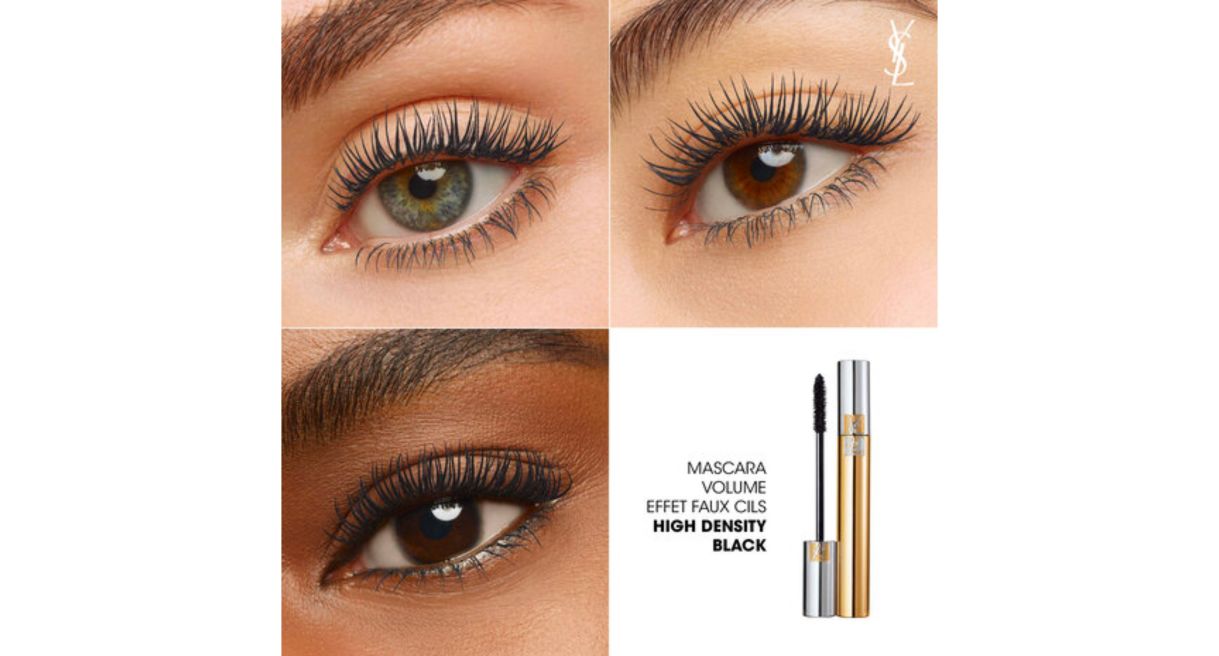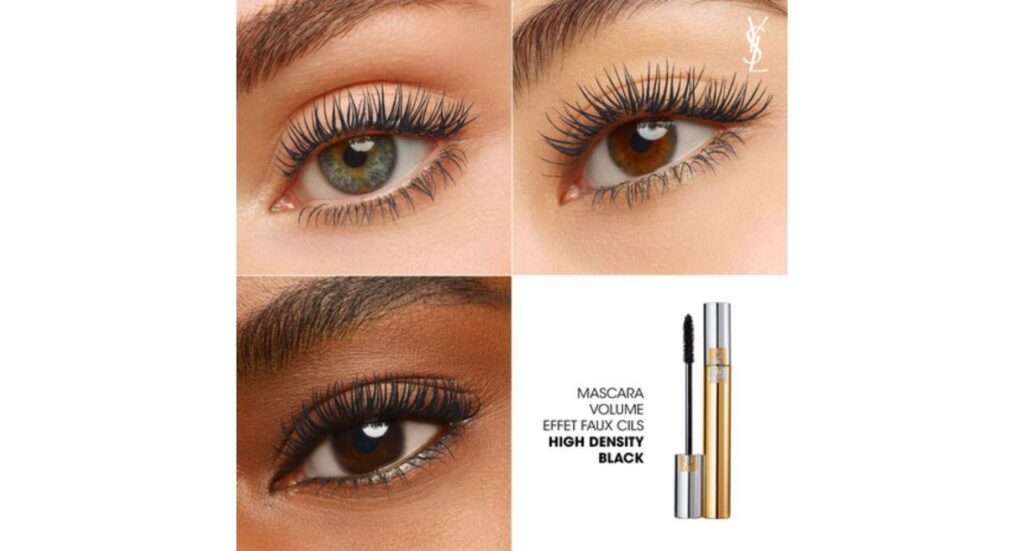 How to remove makeup with curling mascara?
Just like the process of applying mascara, cleaning mascara that holds curl for lashes is not much different from regular mascara. It is important that you remove your makeup daily after each use. Some mascaras that curl lashes can be combined with anti-drift and water-resistant ingredients. When removing makeup, use specialized makeup remover to make cleansing gentler and limit strong rubbing on your eyes. At the same time, you can use warm water to dissolve the layers of mascara before removing it with makeup remover.
Read more:
A guide for you: how to remove waterproof mascara
Conclusion
My article today comes to an end here. What do you think about curling mascara? After reading this, do you find yourself thinking about getting your own curling mascara? Remember to consider its standout advantages and potential drawbacks compared to regular mascara before making an informed decision. By following the proper usage steps I've provided, you're sure to achieve the eyelashes you desire with this mascara.
But I want to emphasize once more that, no matter what mascara you use, careful makeup removal for your eyes is essential. Don't forget to check out my other articles on how to remove mascara to ensure optimal protection for your eyes and eyelashes.
If you find this article helpful, please share it with your friends and loved ones so they can have some daily beauty tips too! Thank you and goodbye!
Do not miss out on exciting knowledge from Vietnam Lash! Remember to follow our latest updates at https://vietnamlash.com/