With the top 13 useful tips for how to grow your lash business with Instagram, your salon will become one of the most noticeable ones on this social platform. So, let it shine!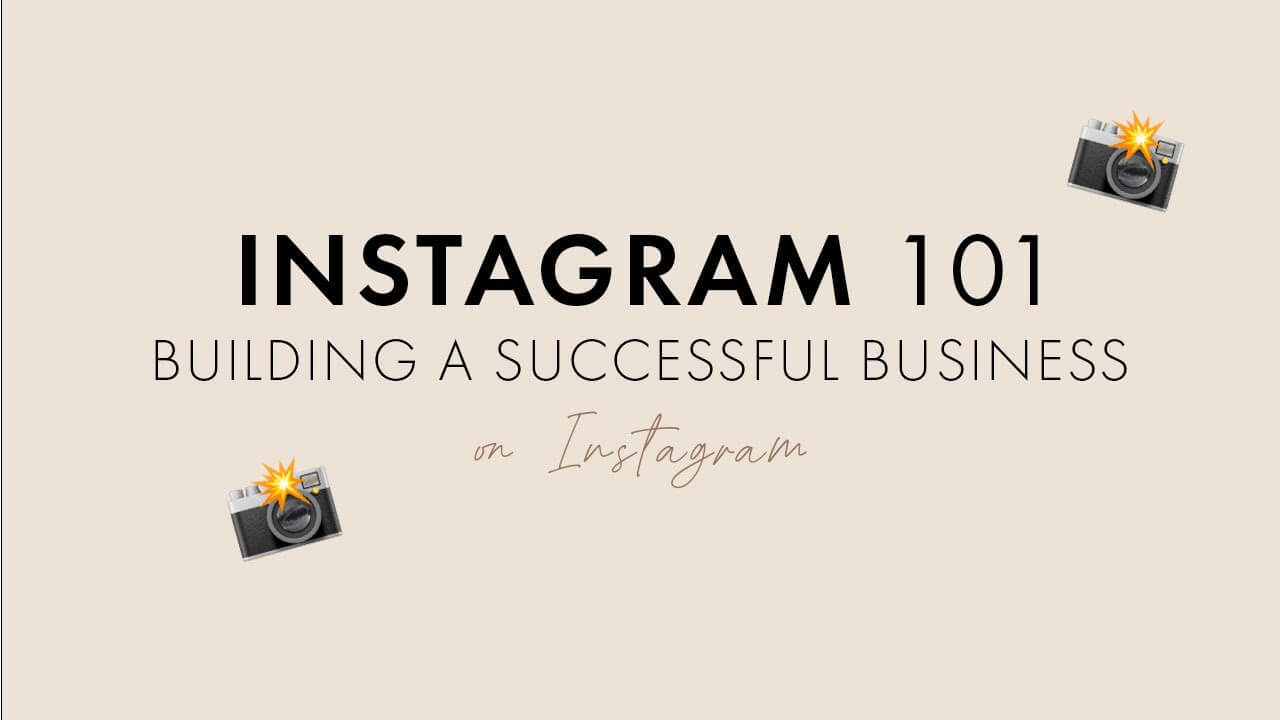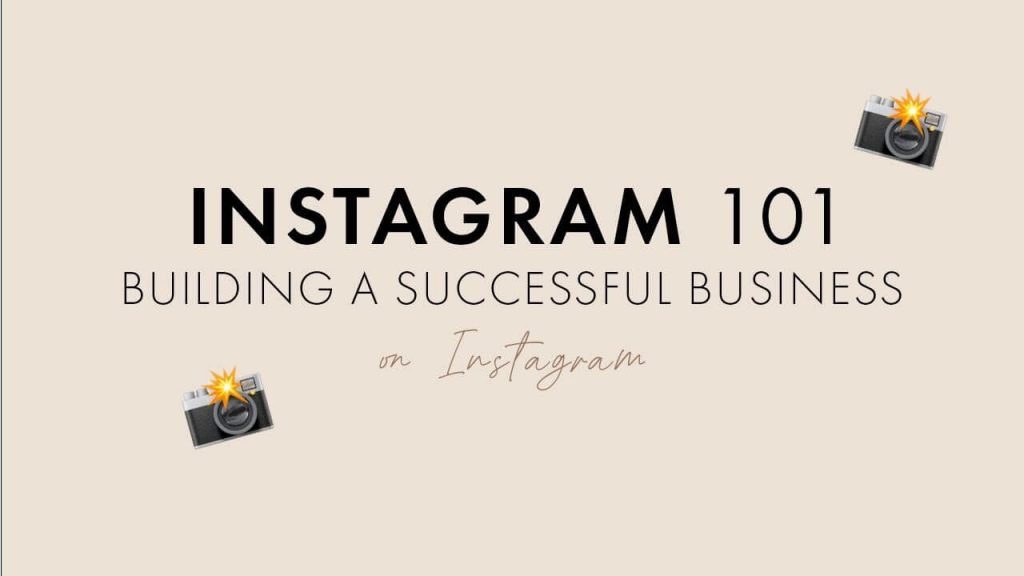 Instagram is the social media used most. All people spend time scrolling posts. That's why you should learn how to grow your lash business with Instagram. In this way, your lash salon will get more lucrative opportunities to thrive. 
We will introduce you to some hacks to help your lash business get more attention, likes, comments, and appointments via Instagram without investing your tough-earned dollars in paid ads. There is never too late to start posting the image of the perfect curled lashes and reaping the rewards, scroll up your sleeve and take action now. 
#Tip 1: Your Life And Your Business Should Be Separated
Keep in mind that you are building a brand for your lash business instead of your life. Therefore, you should keep your business and your personal life separate on Instagram. If you want to promote your lash business, you need to show off your work and Instagram will be going to the social media hub of your lash salon. 
This helps you to control the engagements on each of your posts, and how many accounts you have reached and open a lot of opportunities without paid ads. Building a business account helps you have a work-life balance. But how to create an attractive name that can stay on people's minds longer? 
The name of your lash business will stick to all activities relating to your salon, so spend enough time thinking about it. The name should be sleek, and professional but not too formal. Such a tough barrier. This task will require creative marketing elements:
Colors: You should not use more than 4 colors. Combining colors harmoniously will give the clients comfortable feelings. You can use these shades to paint your salons to unify your brands. A single color is also a unique choice. Consider green, pink, purple, and more to make an accent on your brand instead of boring black and white. 
Logo: The more eye-catching your logo is, the more potential customers will be attracted. Your business focuses on eyelash extensions, there is no reason you don't put this icon in the logo.
#Tip 2: Lash Page Aesthetic – Million-Like Lash Instagram Posts
Your Instagram posts can be fun or professional, but they must be artsy. Don't forget to prepare the first posts and Instagram story templates to have a cohesive account from the beginning. To captivate more potential clients, make sure all posts are relevant, cool, and astounding. You can get an app to organize your feed and arrange it aesthetically.
It is great if you have photography skills to create breathtaking photos for your lash business. You can choose a common theme to unify your brand and images. In case design is not your strength, you can purchase available templates from a few online shops. 
Read more: Lash Business Photoshoot Ideas – 11 Ideas To Create Million-Like Pictures
#Tip 3: Using Hashtag Smartly
Using hashtags smartly will help you grow your fan base. You will get more interactions from people outside of your follower lists by adding relevant hashtags. However, the hashtag volume is so huge and your posts will be buried if you use them incorrectly.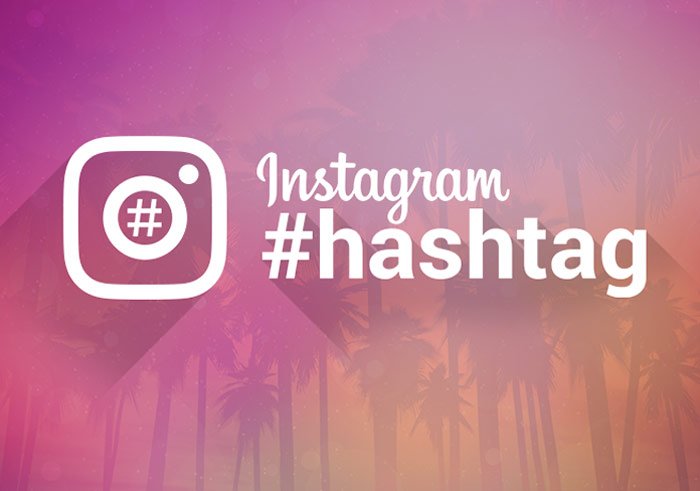 Hence, please help us to note that you have to tailor the hashtags to your allocation and make it clear to get clients quickly. #lashextensioncalifornia, #lashsaloncalifornia #lashartistcalifornia, and more are typical examples. You can use multiple variations for the most influences since many people usually use them to look for famous salons instead of via Google. 
A tip for you is to add a few hashtags which are non-eyelash extensions, but beauty treatment-related ones such as #nailsaloncalifornia, and #waxingcalifornia to reach out to more people when they are searching for other treatments. This way will help them know more about your business even if you don't offer these services. 
Remember that using hashtags will be nonsense if you set your business account private. Make sure your account is public, so all people can see your brand. You should know which hashtags your competitors are adding with strong followings and you can mimic them. 
#Tip 4: Attractive Instagram Bio For Lash Business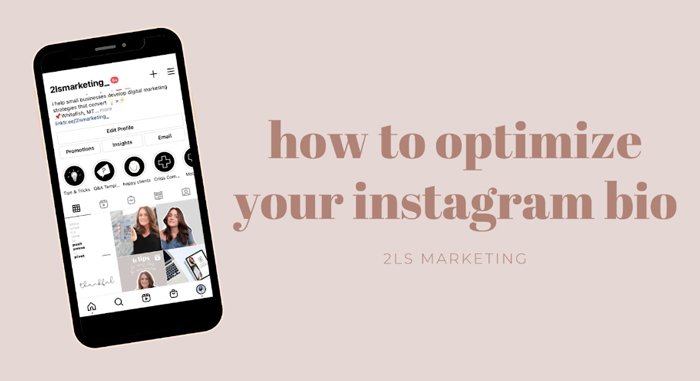 Besides the name, the Instagram bio is the first thing the customers see when looking at your profile. Make a good first impression. The bio is a brief of your lash business so it has to include some information: 
Your business's address
Your specialty 
Working hours 
Website link if applicable
Contact details
Let's imagine that your accounts showcase numerous attractive photos but people cannot find where you are, you will lose a lot of possible customers. Your bio should narrow down your specialty, you can summarize the services you provide for customers: eyelash extensions, colored highlights, … application methods, and more. 
Adding your Facebook page or the main site of your lash salon to your Instagram bio is a good approach to promoting yourself. People will scan your bio fast before deciding to follow you or not, so let your personality shine to attract them.  
Moreover, if the bio consists of some keywords, Instagram will reveal your page to others. Bio is an excellent place to put your slogan or tagline.
#Tip 5: Post Everyday – Schedule Posts
In the beginning stage, you are eager to upload several posts a day, however, after several weeks, you start to give up posting and just update your business status every few months. If you do that, your account will be penalized since Instagram's algorithm appreciates consistency.
You have to arrange and decide on a fixed schedule to upload your posts and stick to them. The busy tasks can make you forget this task, you can use several scheduling apps to remind you on time. We recommend you post once per day if you can. Posting regularly will increase your engagement and visibility to potential customers. 
However, don't forget quality is your highest priority, not quantity, so make sure you just post top-grade pictures with the correct content. 
#Tip 6: Reels, Videos, And Stories Are Supportive Partners
Instagram's algorithms have changed week by week. There are several ways to make your posts rank higher than to get likes and comments. You can save the perfect moments of your work and re-share them on Instagram stories. Nowadays, Instagram stories have become more and more popular.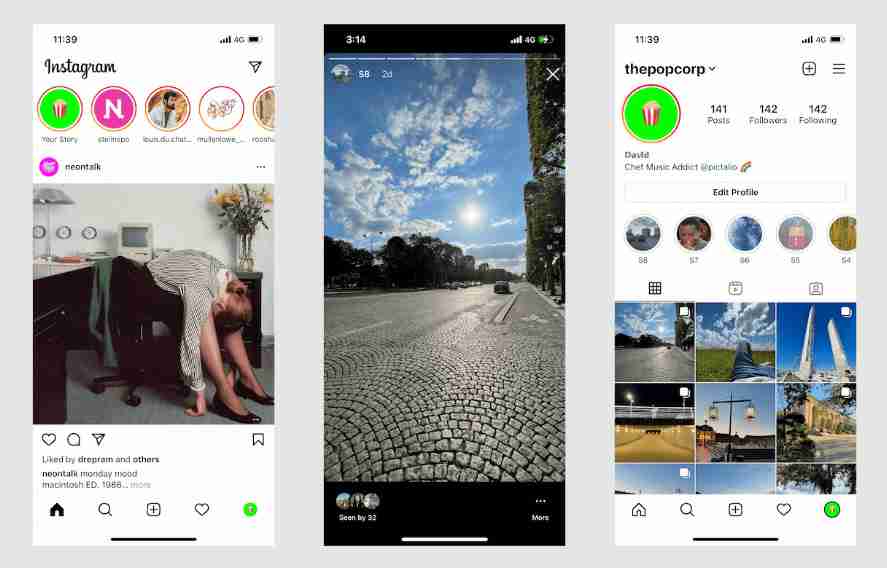 Instead of posting normal pictures, some people just post stories and make use of Instagram effects: boomerangs, filters, and more. Since Instagram stories just allow your posts to exist for 24 hours, we don't recommend you post stories only. You can take the most advantage of stories and post pictures as usual so that the clients will save and share later. 
The highlight feature on Instagram stories is an excellent way to make your account more professional. You can use your brand color to cover the highlights and remarks on the topics: FAQs, Reviews, and more. The highlights will help you to get more potential customers and provide them with solid references before they decide to go further with you or not. 
If you post so much content in a day, your customers will find it overwhelming. But it is a different story in case you post Instagram stories, you can post a lot of content a day, just ensure they are entertaining. 
Reels are an additional feature Instagram has introduced lately. They allow you to post longer videos than regular posts. You can use this feature to showcase your eyelash extension processes or bring your clients tutorial videos on how to use some items and lash extensions before and after videos to increase your account's visibility. Instagram recommends you post 4 Reels a week and 1 or 2 IGTVs per week. 
#Tip 7: Engage Frequently – You Need 1 Million Potential Clients Instead Followers
The followers on your Instagram don't show how your lash business is thriving. Instead of searching for ways to increase your followers, you should focus on how to attract more and more target clients. As Instagram's algorithms, they will promote your posts to users based on the kind of followers you have, the hashtags you use, and the engagement from other users.
Therefore, you should stop following other lash artists since Instagram will boost your posts with more lash techs, not with your possible customers. We will show you a few ideas to build your following and grow your presence. 
Coordinate With Influences: In recent years, influencers have become the most attractive job. If you coordinate with influencers, they can help to promote the services of your business or your products by sharing them with their fans and followers. Your agreements can be paid work or trade work. Influencer outreach is an excellent lash extension advertisement idea to foster your lash business. 
Affiliate Posts: They are a crucial marketing tool for larger businesses. You can have influencers rave about your brand but it is not compulsory. You can coordinate with experts or trusted advisors to spread and increase your brand awareness. You have to ensure your products are excellent and this way will bring you the right followers and attention. 
Cross-Promote: This is a fun way to communicate with your customers. You can find thousands of ways to cross-promote with products you love. For example, do you have any favorite adhesive, a brow brush, lash extensions, or tweezers? How about a lash artist many people admire or a fellow lash salon/friend you would like to thank them? Instagram will help you spread the words that will engage your clients and uplift your lash business.
Engage With Your Community: Whether you post a story or a picture on Instagram, you can use this to build better relationships with your clients. They may like, comment with a story, an anecdote, or a question. They are looking forward to hearing a reply from you as a lash extension tech. 
Hence, don't forget to spend a couple of minutes taking a few moments of your day and reply to them. You can proactively send messages to them and listen positively to their feedback and suggestions. 
Interact With Related Accounts: Don't forget to connect with other like-minded accounts to expand your relationships. You can reach out to hair salons or nail shops near you to run a giveaway contest to attract more potential clients. Besides, you can offer them your clientele if they do the same. You can also tag your favorite lash suppliers to show the clients you always use the best products for them and open up the chance for the distributors to feature your work on their feed. That is a wise way to introduce your account in front of hundreds of potential clients. 
#Tip 8: Track What Works
When you have posted your lash pictures and videos for several days, you should review them to determine which content gets the most likes and comments. This way will help you figure out the trend and how to get more clients on Instagram. You should explore more deeply to know which particular content is most valued by followers.
You can post various content but you should focus on the content bringing you the most value. You can use analytics to track when the peak of the post is on a day since different days and times of day can be more popular than others. You can also check the peak time people surf their Instagram feed and adjust the time when you post to meet their schedule. 
#Tip 9: Record Bulk Content
You don't want your lash business account to be boring, right? You should post unique and exciting content. We will suggest several excellent ideas:
Before and after photos: People love to see transformations
Share lash tips from experts with your clients
Show client testimonials 
Behind-the-scenes videos
Moreover, you should have a brilliant strategy to ensure you never lack content for Instagram. Bulk content means you need to take numerous photos and videos from each section so that you can repurpose them on various social media. For instance, you will post pictures this week and the next week you can post a Boomerang (taken from the same session) on Instagram Story. 
Video can be transformed into Reels. You can collage from the lash session including different angles so that you can constantly recycle content from this session without paying much money to hire models each week. 
#Tip 10: Optimize Profile For Bookings
Adding a "book now button" is a perfect way to optimize your account for booking and make it more professional. If you are wondering how to add this button, don't skip this section. Many booking platforms partnered with Instagram provide you with this feature. Not only your lash business, many people have applied it such as barbers, estheticians, stylists, and other independent experts. 
Their common element is to promote online booking and scheduling apps to boost their business. There are millions of access per day, we know how important the importance of the call to action button is and how your business can thrive with this button. 
#Tip 11: Post-High-Quality Content 
On social platforms, attractive content is the most powerful sword to promote your lash business. The content needs to be spiced up to draw viewers' attention. You can make it funny, relatable, based on experience, educational, ask questions and share tricks and tips. Besides that, choosing high-quality videos and graphics is also a crucial factor. 
Shooting Images: Not every lash tech is a photographer, yet you need to know some techniques you can edit to attract people's attention and make your Instagram feed splendid. Remember to check a good photo composition to ensure that certain elements in your photos are arranged properly. 
Editing Photos: If shooting photos look quite normal, editing will make them breathtaking. This task also offers your brand a particular aesthetic and makes your account noticeable when viewers scroll through their feeds. There are a lot of apps assisting you in speeding up the process called a "preset". You can edit your photos to be colorful or vibrant or romantic or more subdued with a preset.
How-To Videos: Learning new things is never too late. People always demand how-to videos and beauty tutorials. That's why you should post high-quality videos. This way can support you to become a leader in the lash industry and encourage followers to click the follow button and stay engaged with your content and brand moving forward. 
#Tip 12: Tag Products And Services
You should have elements of e-commerce with your lash business if you want to promote it. Instagram has allowed you to link your products to direct customers to buy the correct ones in case you tag these items. You can also link the service/treatments on the website to your profile. This link will recommend clients book online and proceed with payment directly from their Instagram account. 
#Tip 13: Make More Friends With Instagram Ads
Instagram is free but it is a wise choice if you invest in a paid post or 2 posts to grow your fan base especially when you are just starting to build your brand. These paid ads will help you approach your target customers of a certain age who live in your area. You can also aim for followers with the same interests. 
Before you post the first ad, you need to have at least 9 posts on your account. If you do it correctly, you will get hundreds of new followers and clients. 
Conclusion
How to grow your lash business with Instagram is not a strenuous question anymore after you read this post. The lash industry is in the Golden Age so don't hesitate to start your lash business right now. 
There will be more competitive over time when more people come to marketing online with Instagram. However, we have provided the 13 best applicable tips you can use to boost your business. Wisely and correctly marketing and branding your account will set you apart from the crowd and help you build solid relationships with your customers. Happy lashing and happy posting.
Read more: How To Start A Lash Business – Become A "Warren Buffett" Of The Lash Industry
Visit our webpage for more updated information: https://vietnamlash.com/