Why are lash extensions so expensive? Eyelash extensions are fairly costly because having your lashes done is a luxury. The extensions have to be applied by a skilled lash technician, who does not offer such service for cheap.
You may think, "Wow, that is great money!" or "This lash artist really makes a fortune!", when you think of the price of a full set of lashes. The amount that is ultimately left is only apparent until you begin digging, isn't it?
Stay tuned for factors behind the question "Why are lash extensions so expensive?", so you won't get yourself confused when making up your mind for a lash extension, beauties!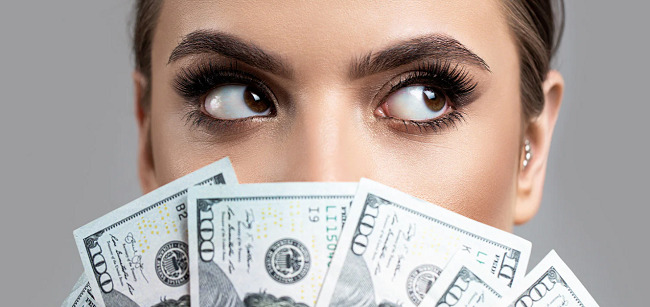 Why Are Eyelash Extensions So Expensive?
Lash extensions are far more expensive than fake lashes since the lash artist assembles tiny pieces of jewelry-style jewelry using adhesives, tweezers, curlers, and applicators to transfer individual lashes to each of your eyelids.
Always keep in mind to factor in the price of the service, and the maintenance requirements at the lash salon you have already gone for.
1. Overhead Costs
An eye lash salon has a number of overhead and operating costs, even if it is a home-based studio, much like any other business. Rent, body corporate dues, energy, and phone bills are like instances of the very critical expenses. Many of them spend money on an online booking tool which makes it easy for clients to schedule appointments at any time, even at 1:00 in the morning.
Rent or mortgage payments, insurance, taxes, utilities, marketing and advertising, employee salaries (if you have any),and office supplies, are a few examples of frequent overhead costs for business owners.
Most of the time, such services are not free, and the more money technicians pay, the better system they can have. Also, a robust reservation system makes everything simpler for you. Prices associated with marketing, like designing a logo, and printing business cards, should also be taken into account.
2. Product & Equipment
To make sure they have the appropriate lashes for every customer they meet, lash stylists need to have hundreds of different eyelash extension kinds (lengths, thicknesses, and curls) in hand.
If it has not already run out, eyelash extension adhesive must also be changed on a monthly basis. Lash stylists typically keep a variety of varieties on hand, as well as spares, to meet the demands of many customers. The list also includes tape, disposable wands and tissues, primer, cleanser, and cleaner. Along with the consumables, stylists also require a number of tweezers for different lash applications and an effective method for cleaning them.
There is also linen that needs to be cleaned, sanitized, as well as other disposable hygiene items that are used for each and every customer. The more expensive, higher-quality goods are, of course, more expensive than practically everything else. When a lash artist employs poor goods, their customers' extensions tend to fall out of style in a short period of time.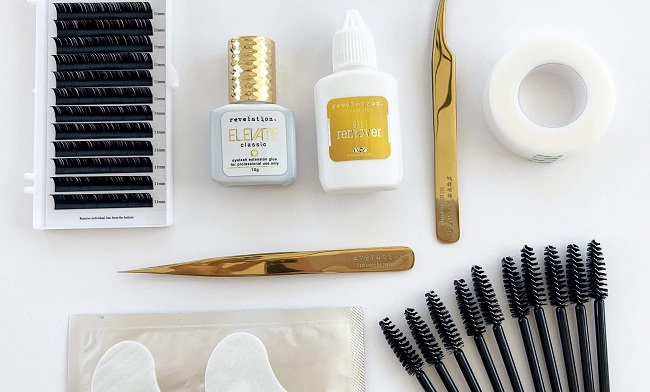 3. Time & Labor
You'd better be aware of the fact that it always takes a long time to apply your first full set of professional eyelash extensions if you have had them done before. The process of applying lash extensions can be labor- and time-intensive. Applying a full set of lashes does take one to two hours, and touch-ups are usually required every two to three weeks.
A set of Classic eyelash extensions takes at least an hour to install, while a set of 4D+ takes a master volume lash stylist three to four hours. Your lashes need to be prepared, measured, and the design they expect to make planned out. Once the extensions are applied, each one will then need to be checked to ensure it is flawless.
For the purpose of applying an individual eyelash extension (or volume fan), natural eyelash must be isolated from the ones around it. Remember that 60 to 200 eyelashes per eye must be done for every single client! And the numbers can even be much greater!
4. Training & Education
A skilled lash stylist will understand the value of maintaining their skills to date, because the industry is expanding, and changing all the time. For lash stylists to enhance their skills and continue offering their customers the most cutting-edge and modern service, there is a wide variety of lash courses accessible.
These programs can be pricey, and they often need stylists to miss work in order to attend, which adds to the cost for them. Then, after receiving their training, lash stylists must spend some time honing their new abilities before accepting paying clients.
The desire to charge more for one's competence is normal for eyelash stylists who expect to advance their education and skills. Think about the experience and training your lash artists have had before hiring them. In order to ensure that the customers are in skilled hands, only licensed and trained specialists should be offering the service, raising the cost of the service.
>> Read more: How Much Should You Tip for Eyelash Extensions?
5. Insurance, Licenses & Registrations
A specific license or council registration may be required for lash stylists in order to practice in their state or country, depending on where their salon is located. Moreover, for the safety of both themselves and their clients, it is critical that all lash stylists carry up-to-date, reliable insurance regarding the eyelash field.
A variety of insurance policies may be needed by numerous stylists in order to have enough coverage; there isn't just one kind of insurance that is necessary. A word of caution: you had better not spend your money on lash artists who are not fully insured. Let's be for real!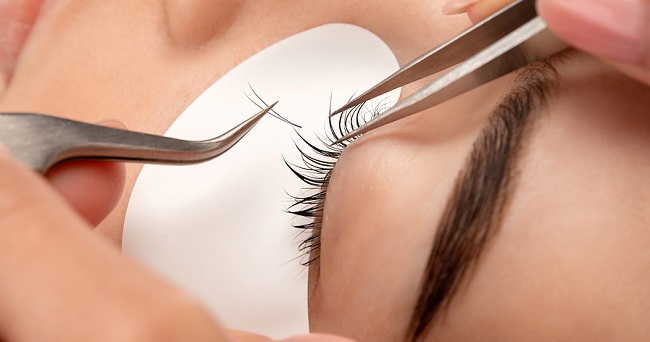 >> Read more: How Much Do Lash Techs Make – Are Lashes The Potential Field?
Conclusion
When it comes to getting gorgeous, low-maintenance lashes, eyelash extensions should be worth the investment. After getting eyelash extensions, you'll never want mascara again. It does not hurt to give them a shot and see whether you enjoy them if you have the time and money, as it must be confirmed.
If a cheap eyelash extension service truly damages your eye, it will cost you more money in the long run than it would have initially saved. Hence, professionally applied lash extensions won't harm either your eyes or natural lashes.
Before booking an appointment, do some research about the salon and its lash artists. You'll soon be able to showcase fabulous eyelash extensions!
"Why are lash extensions so expensive?". We hope you have found it clear enough. Not yet? Scroll up! It is definitely worth it, all for your beauty enhancement, Queens of eyelashes!
Visit our website for more updated information:
https://vietnamlash.com/
FAQs
How Much Do Eyelash Extensions Usually Cost?
Depending on where you go and the extensions you choose, a full set of eyelash extensions often costs between $85 and $400 or more. Refills will also cost between $35 and $265, and they are advised every two to three weeks to preserve the given impression of your lashes.
See the price of eyelash extensions we have compiled here: "How much do lash extensions cost?" – Market Update 2023
Does The Price Of Eyelash Extensions Cover Modelling?
Yes, on occasion. If you'd love to work as an eyelash extension model for any lash salon, the initial purchase of a full set is out of your price range. A couple of the salons provide classes a few times a month and are constantly looking for models for traditional and volume eyelash extensions. Only a small deposit is required to reserve your space, and that money can soon be returned to you the week after the session.
Objectively, Are Eyelash Extensions Worth the Cost?
The cost of eyelash extensions may absolutely be justified depending on your objectives and financial situation. Eyelash extensions can be right for you if you ask for fuller, longer lashes with less upkeep. And, especially, you don't expect to be concerned about applying mascara or false strip lashes every time you wake up in the morning.
It is better not to assume that you are likely to save money by waiting until all of your lashes have fallen out before seeing your lash artist and expecting to pay the refill amount. Keep in mind that lash artists never forget to charge for a full set if more than 50% of your lashes are missing! Note it down!