After the turned out of COVID-19 pandemic, false eyelashes became favourable wider. Therefore, there are many novelty ideas about developing the temperaments of eyelashes in order to make them more bright. Colored eyelash is a stunning footstep that brings the prominent outlook for women. Keep reading to see the top 3 colored eyelash extensions wholesale in Europe in recent years.
What are the colored eyelash extensions wholesale?
Colored eyelash extensions wholesale are the most sought after wholesale in recent years. Because the pandemic has caused the whole world to keep their distance, the face is hidden under the mask, so the eyes are the highlight that leaves the most impression.
All about eyelash extension
Eyelash extensions are semipermanent lashes that are hand-glued on top of your natural lashes. Because lash extensions are glued on individually, unlike strip lashes, they're super customizable and actually look real. Eyelash extensions can last for six to eight weeks until they naturally fall out like your lashes usually do. Eyelash extensions almost do not affect the user's real eyelashes but also make the eyes look more beautiful and attractive.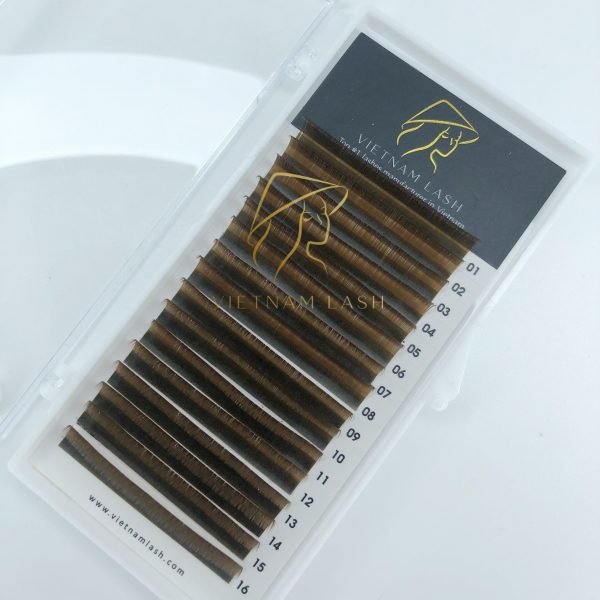 The appearing of colored eyelash extensions wholesale 
Colored lashes have been around for a very long time. At that time, in addition to black false eyelashes, the most popular color false eyelashes were brown eyelashes. Until about 5 years ago, brilliant color false eyelashes such as blue, green, yellow, red, … began to appear. However, these types of eyelashes did not receive the popularity of the masses. Many people have a negative view of these types of eyelashes. They consider it not suitable for everyday use, only the players use such vibrant colored eyelashes. However, colored lashes extension is gradually becoming hot and being used by more and more people. About 2 years ago, people changed their perception of colored lashes.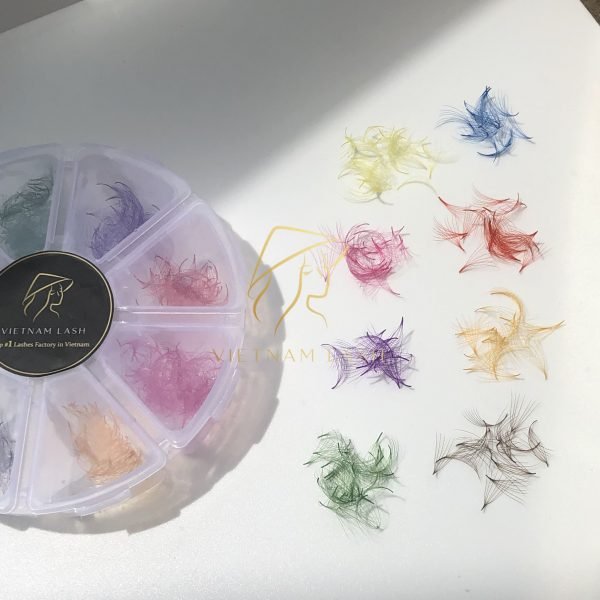 Benefit of wearing eyelash extension
Wearing false eyelashes helps to make the eyes more beautiful. That is obvious. Eyelash extension is a type of false eyelashes that customers love. Instead of removing the existing false eyelashes, customers prefer to go to the salon and wear eyelash extensions. Eyelash extension not only makes eyes more attractive, but false eyelashes also help you have a deeper look, leaving a better impression on the opposite person. In addition, eyelash extensions also help protect your eyes better.
Meaning of colored eyelash extension wholesale nowadays
Since colored eyelash extensions have become more widely accepted, wholesale eyelash extensions have also expanded their business, and retailers have more options to choose from. Colored eyelash extensions are no more freak.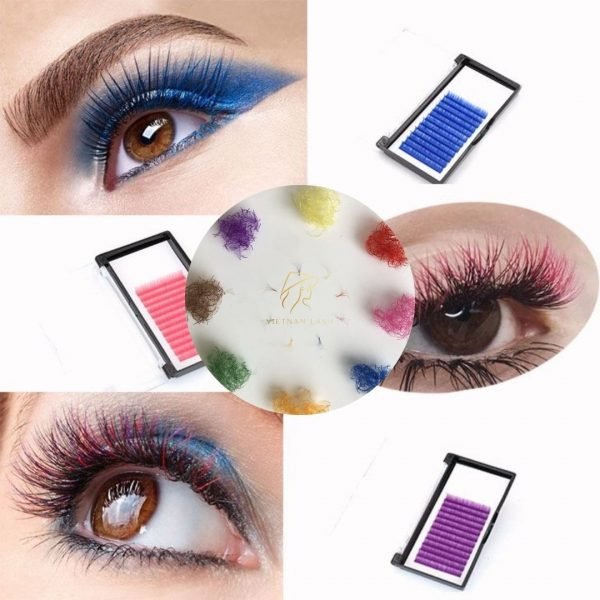 Is that person wear eyelash extension freak?
The answer is yes. But that was a long time ago. Currently, eyelash extensions wholesale is very sought after by retailers as well as many famous salons. Colored lashes are no longer a product only used in the film industry, for actors. It is gradually being embraced by more people and becoming more popular in daily life.
Meaning of the colored eyelash extension
Colored eyelash extensions represent the individuality of the user. Usually people just wear black false eyelashes. Or as before, brown is the most common type of false eyelashes. However, now when more people use colored eyelashes, it represents youth, strength, and personality.
Types of products that colored eyelash extension wholesale provide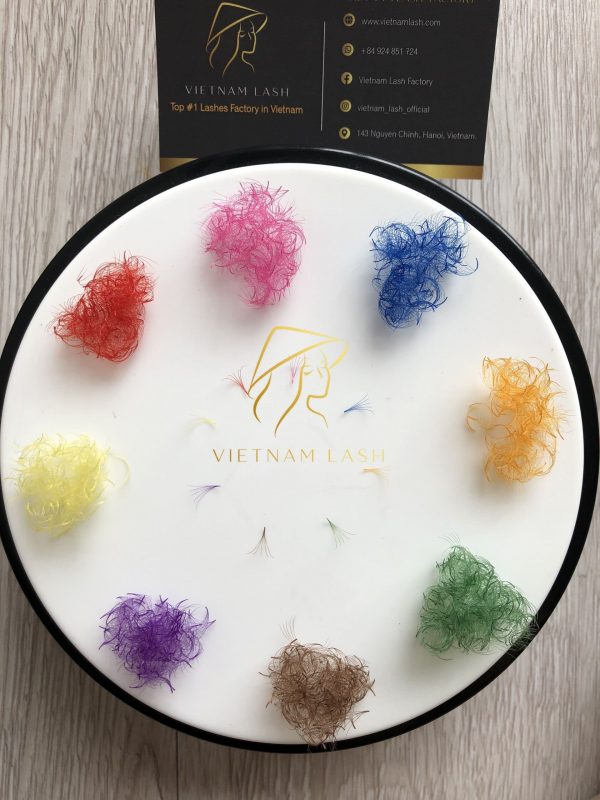 Understanding the needs of the market, the colored eyelash extensions wholesale has developed new colored eyelash products to serve customers. Many retailers are constantly looking for wholesale colored- promade, colored- premade lashes with various types.
Premade-colored lashes
Premade fan lash are eyelash that has been sticked together and ready to be applied on the customer's eyes. Colored premade lashes come in a wide variety of colors and types. 3D lash is a type of eyelashes with 3 strands attached together. Similarly, 4D, 5D, 6D, even 12D are popular to many famous artists. Among them, customers love 3D colored premade lash the most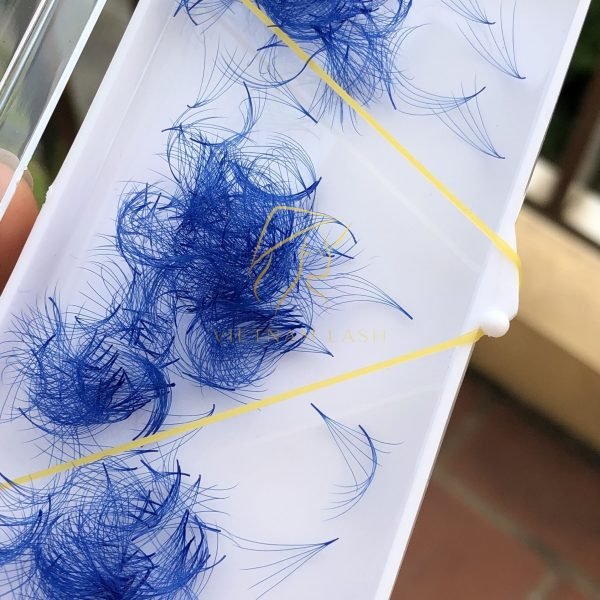 Promade- colored lashes
Unlike premade, promade lashes are eyelash fibers that are available in a tray that have not been attached to each other. When applying to the client's eyes, the artist will have to take each strand to use. The most popular colored eyelash extension is brown. Retailers often purchased other colors such as blue, red, and yellow to make models.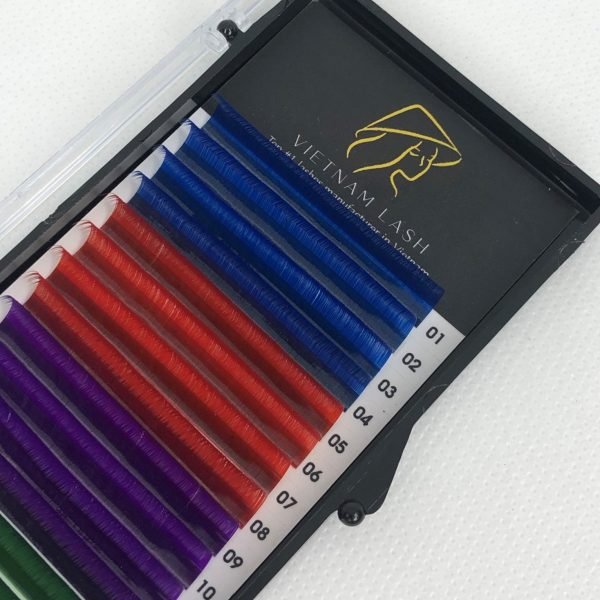 What types do Europeans prefer?
Customers as well as European retailers prefer colored premade fan lash. Premade lash helps artists save time when applying for clients. For Europeans, they always prioritize things that don't take too much time. That's why exporting colored premade lashes to Europe always achieves great sales.
Top 3 colored eyelash extensions wholesale in Europe 
Europe is one of the oldest and trendiest markets in the false eyelash industry. In recent years, Vietnam Lash has been a leading supplier of false eyelashes to many major salons in Europe. Vietnam Lash is also one of the top 3 reputable wholesale color eyelash extensions that retailers in Europe trust.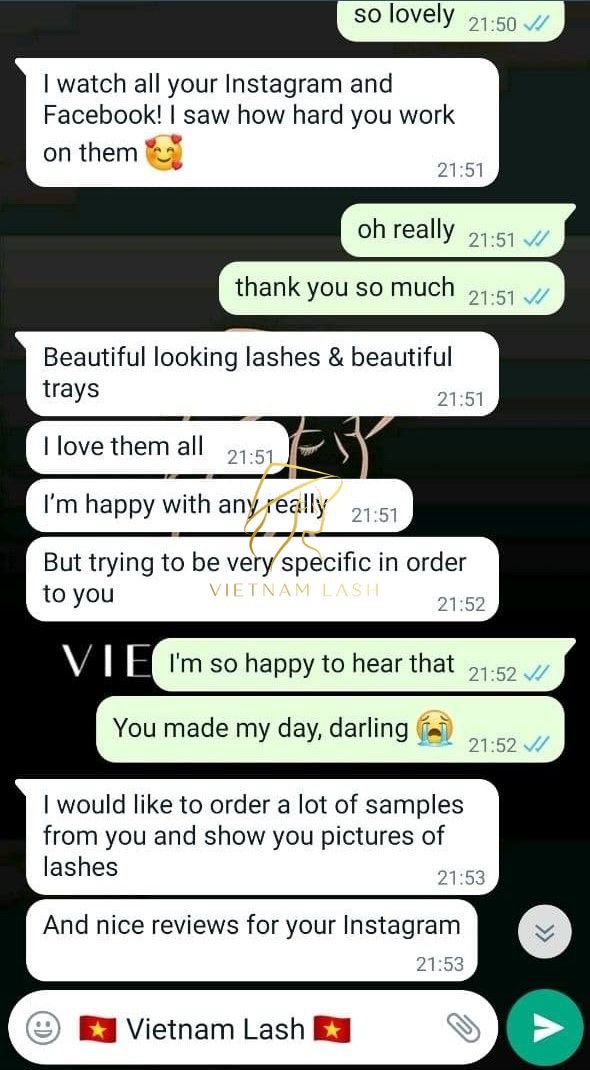 The wholesale vendor Vietnam Lash
Vietnam Lash is one of the leading wholesalers in the false eyelash industry in Vietnam. With more than 10 years of experience and many ups and downs, Vietnam Lash has become more and more famous and supported by many customers around the world. Vietnam Lash not only provides colored lashes but also produces typical lashes such as volume lash, classic lash, ensuring retailers always keep up with the world's beauty trends.
In Europe, Vietnam Lash has cooperated with nearly 100 major salons and retailers, not to mention other small orders. The quality of Vietnam Lash is highly appreciated by customers. Colored lashes are superior to other countries like China or Korea. Currently, Vietnam Lash is always ready to partner with new retailers. We are a large wholesaler, so retailers will minimize other costs in the process of purchasing and shipping products.
EU lashes
EU Lashes is a longtime partner of Vietnam Lash in Germany. This is one of the leading retailers in Europe for colored lashes extension. Monthly orders from Vietnam Lash to EU Lashes amount to hundreds. Many big salons in Germany as well as neighboring countries import colored eyelashes from EU lashes.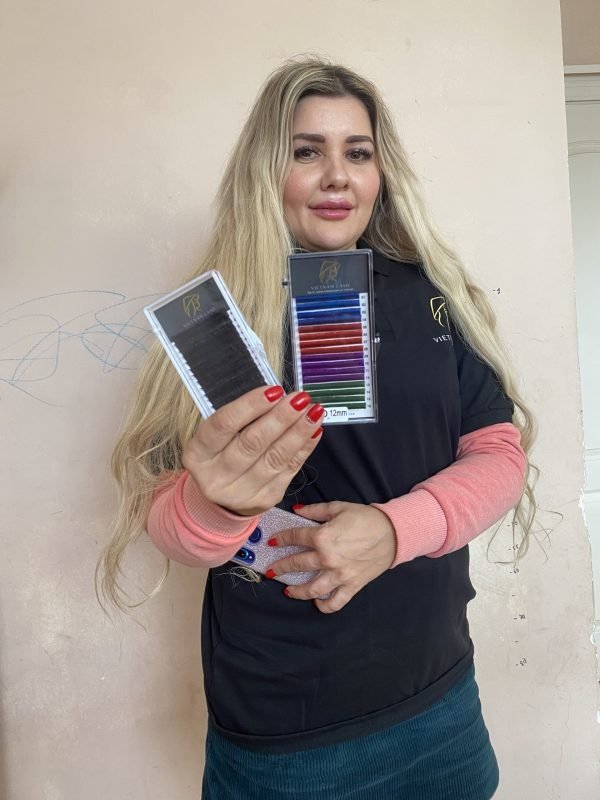 Bala eyelashes
Bala eyelashes is a famous colored eyelash extensions wholesale in Italy. Some of their colored lashes products are imported directly from Vietnam Lash so the quality is always guaranteed. Compared with the same price items from China or Korea, the color lash of Bala eyelashes is more durable and safer.
You may want to read:
The striking different between Vietnam Lash and Korea Lash
Details about the fluffy mink lashes
Top 4 private label eyelashes wholesale in Los Angeles
Visit our webpage for more updated information: https://vietnamlash.com/