With the attributes of a beauty product supply industry, the eyelash business does not only require sophisticated and creative sales art. It is also the flexibility of the owner to have solid professional skills and a deep understanding of the industry to be able to do business in the eyelash with high efficiency. Let's see how to sell your own eyelashes for the beginner!
You are a newbie so how to sell your own eyelashes?
The eyelash industry has been around for centuries. However, not everyone who starts a fake eyelash business understands it well. Most newbies just start their business with simple terminology in the eyelash industry. They have more opportunities to dig deeper in the process afterward.
The trust in the eyelash industry
The need to use false eyelashes for beauty originates from ancient times. Gradually, the way to use false eyelashes improved gradually. Centuries ago, false eyelashes were popular in the fashion and film industries. They are only used by actors and models that most ordinary people rarely use. Later, false eyelashes became more popular when making up and became indispensable items for stylish girls. Along with the prevalence of false eyelashes, wholesalers and retailers are also increasing. The eyelash industry becomes a place to make money for startups.
Tell me why do you choose this
Because the eyelash industry becomes a place to make money for startups, a lot of people are determined to invest in it. In fact, this industry really has great potential. As the segment with the fastest growth rate in the beauty industry, the false eyelash business has become a cosmetic service that many customers love and choose. As a result, the eyelash industry is increasingly becoming an attractive destination where talented managers want to challenge themselves. Not to mention it's already been loved by many. Nearly 2 years ago, due to the outbreak of the epidemic, the need to beautify the eyes became more and more popular. 
How to sell your own eyelashes is not easy, do not pay the price for your misleading
Although it has been said that newbies can also start selling false eyelashes, this is not easy. Not everyone can successfully sell false eyelashes without the right investment in terms of time and money. If you're not careful, any area of your business can land you in a trap.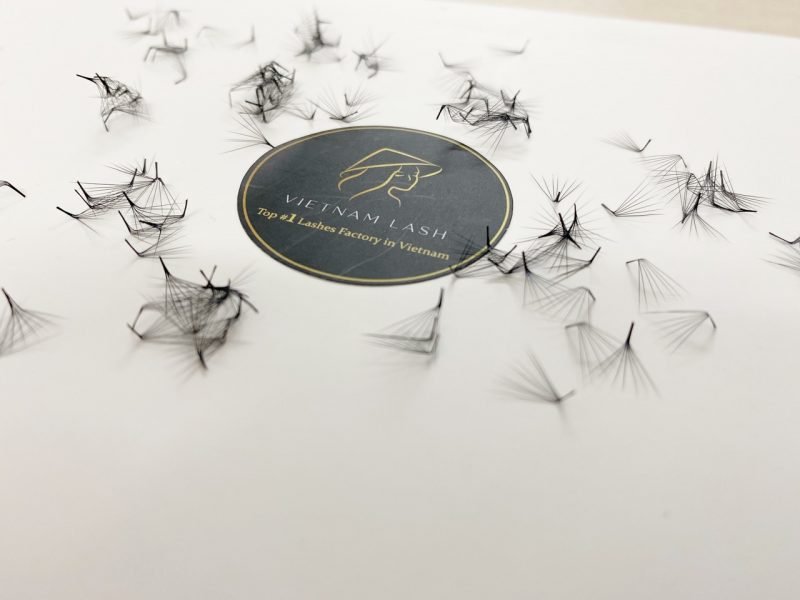 What risks you might meet when selling your own eyelashes
How to sell your own eyelashes is a question that many people are interested in recently. While it doesn't require much in-depth knowledge of false eyelashes to get started, in the process of selling you can't help but enrich your knowledge.
One of the risks you can face when selling false eyelashes is identifying the wrong customer segment that makes your store unable to increase sales. Next may be the risk of choosing a quality product or not. Remember, getting customers to buy your false lashes is important. But for customers to trust you and buy in the next time is even more important. To do that, you must not only invest in the logo and packaging but also focus on the quality of false eyelashes.
The important role of eyelash wholesalers
To get a source of quality false eyelashes and win the trust of customers, you need to find a reputable wholesale. Eyelash wholesale is where you will import false eyelashes and then redistribute them to salons or use them directly for your customers. A good wholesale is a place that offers all kinds of false eyelashes from basic to trendy. That is, it will meet the needs of retailers. As a smart retailer, you need to avoid working with multiple wholesalers to keep costs down.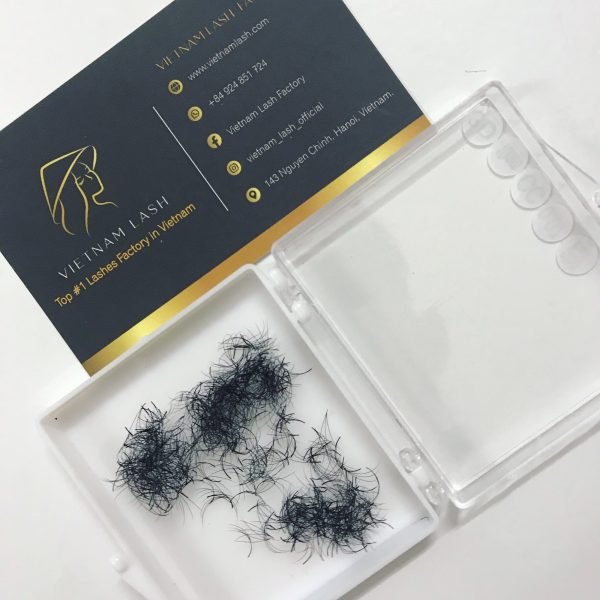 What tricks can wholesalers use on you?
A reputable wholesale is very important. Because there are many newbies like you, there are poor quality wholesales that will use tricks to fool you. They may deceive you about the quality of false eyelashes. In fact, they are not as good as advertised but you quickly believe and buy in large quantities. Another trick they can trick you with is not agreeing on the price before shipping. Therefore they may ask you to pay a lot of other extra fees.
Steps on how to sell your own eyelashes
One of the first and most important steps in your preparation is finding the right wholesale. We will talk about this first because of its pivotal. Then it is up to you to determine the size and retail form of your business.
First and foremost: Finding a reliable wholesaler
You already know about the importance of wholesale. Now to choose a good wholesale, look for a few related keywords in the area you intend to do business. The closer the distance is, the more you will optimize transportation costs. You can search on social networking platforms like Google, Instagram, Whatsapp,…then rate them carefully. Don't trust the ads that appear at the top of the page. Instead, visit the wholesale website and see what customers have to say about them. This is the most unbiased review for you.
Determine your scale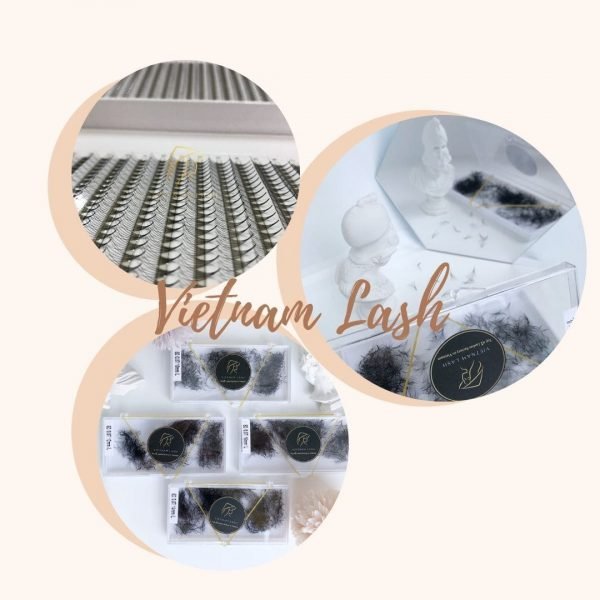 There is one thing that you must of course do before deciding to do business is to determine your customer segment, business name, the brand identity such as logo, slogan, etc. Get first impressions from customers and attract more potential customers. It is a fact that almost 80% of new customers in this industry are attracted by beautiful packaging.
Concern about customer services
A lot of customers will only care about what they need and may ignore your hot items. At that time, you need a responsive and dynamic sales staff to easily market the hot items you have. In addition, sales staff must be nice to keep a good impression with customers. They need to be trained to be patient and know how to please their customers.
Put up for sale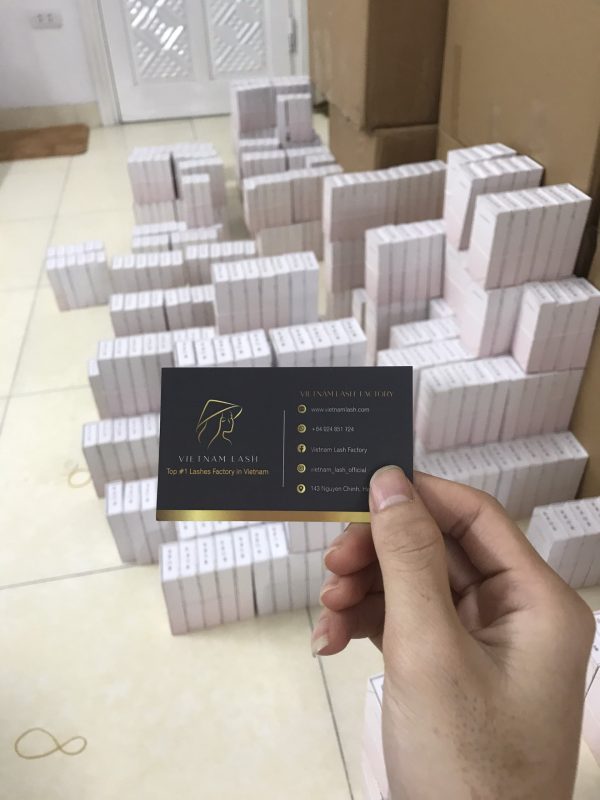 After you've prepared well for the above, it's time to decide whether to run your business online or offline. If you go online, you can reduce the number of staff you need to hire, without the cost of space. On the contrary, if you do business offline, you will easily attract the attention of customers. However, at present, e-commerce is developing very strongly. If you want to open an offline store to have a fixed number of customers, you should not ignore the business on social networks. Platforms like Instagram, Google, Whatsapp are where many potential customers look for information about the eyelash business.
The top credible eyelashes wholesalers in Asia
Asia is one of the cradles of the modern false eyelash industry. Among the leading countries in the industry such as Korea, China, Japan, etc., Vietnam is a country with many years of experience in the industry. Vietnam Lash is the first and most prestigious brand in Vietnam.
Vietnam Lash's development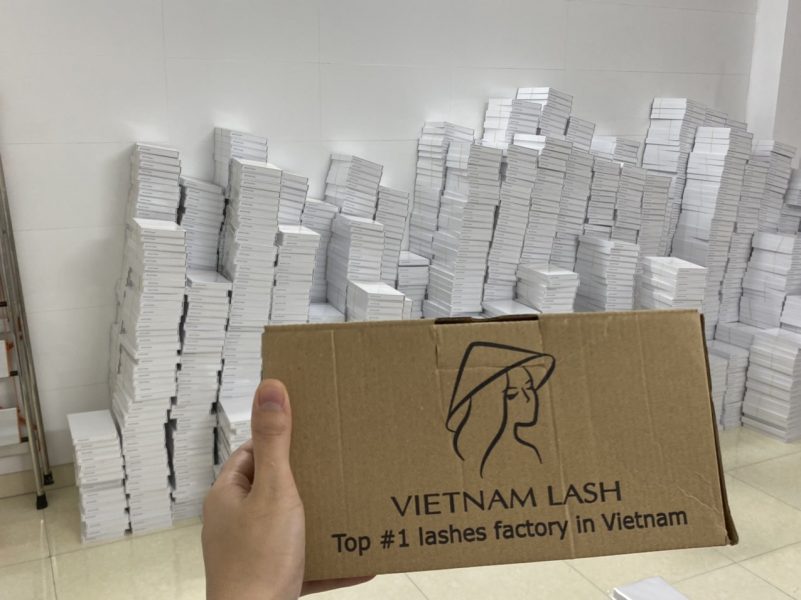 From a large eyelash factory in Central Vietnam, with the main source of goods being exported to large wholesalers in Korea and Japan, Vietnam Lash has now become a sought-after brand by many eyelash retailers around the world. Vietnam Lash has more than a decade of developing products for false eyelashes and extensions. Now, we have expanded the factory with thousands of manual workers 24/7. Vietnam Lash already has official officers in many countries and continues to grow.
Assurance of Vietnam Lash
Vietnam Lash is committed to being the place to give wings to your dreams. We offer top-quality products at the most affordable prices. Each order will be made to order by retailers. So that the eyelashes customers receive will always be in new and beautiful condition. Please contact Vietnam Lash now to receive the best service from us.
You may want to see: 
Top 4 volume lashes wholesale in 2021
The different between Vietnam Lash and Korea Lash
The best guide for fluffy mink lashes
Visit our webpage for more updated information: https://vietnamlash.com/