The global eyelash business is flourishing and will expand even more in the upcoming years. One of the key factors influencing this growth is the rising demand for cosmetics, particularly among young consumers. In which the eyelash extension market is predicted to expand at a CAGR of 6.5% from 2020 to 2025 and has strong growth potential.
Additionally, the expansion of e-commerce and the rise in popularity of social networks have made it simpler for customers to find and purchase eyelashes online, which has aided in the market's expansion. If you've asked yourself questions like "Is eyelash business profitable?", "Can I run an eyelash business" or "Where should I start?", join us for some good advice!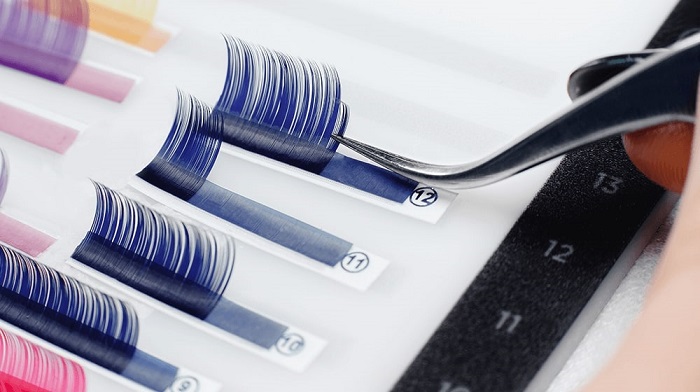 Is Eyelash Business Profitable?
The eyelash market has expanded significantly in recent years, but it is crucial to remember that every business has different outcomes. An eyelash business can be successful when it is generally well-managed. Let's look at data collected from Giovanni Lashes' report on how the profitability of national lash businesses in the United States vary throughout the years:
The US market for eyelashes generated about $206.4 million in sales in 2017. The market's revenues rose to $269.7 million in 2018. The global market for fake eyelashes is expected to reach 1.6 billion dollars by 2025, according to Grand View Research, Inc.'s latest report.
In 2018, there were more than $1 billion in sales of fake eyelashes worldwide. For the next two years, the natural eyelash extension market will likely increase at least 5% annually while the individual fake eyelash market will likely continue to grow at least 6% annually.
Beauty establishments normally provide lash extension services. In America, there are more than 52,000 estheticians working in close to 80,000 beauty shops and eyelash salons. What is to note is that starting a lash extension salon can cost between $30,000 and $60,000, with an average of around $40,000.
In the U.S.A., more than 40 million pairs of eyelashes are consumed every month, according to Giovanni Eyelash Factory, and the number has been rising. False eyelashes, like lipstick, are becoming essential gifts and cosmetics for a growing number of consumers.
What Affects The Profitability Of Eyelash Business?
There are several factors that can affect the profitability of an eyelash business. It is needed to regularly assess and adapt the following factors to ensure the profitability, and success of your eyelash business. Follow through!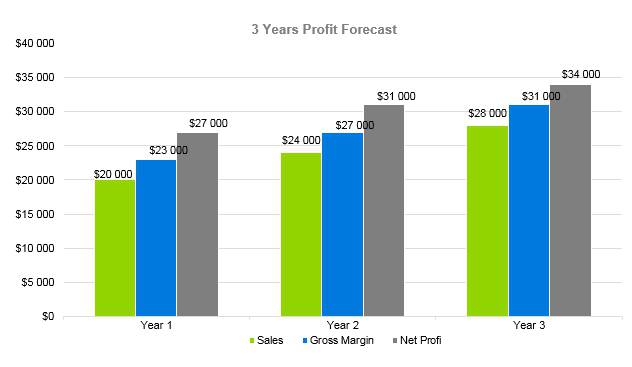 1. Where It Is Located
Your eyelash business' success is significantly influenced by where it is located. A property providing eyelash extensions in a busy area is more likely to get clients than one in a quiet neighborhood. If you are short on funds, you can look at the digital market.
In case you really do not have enough money, you can build an eyelash extensions website, start small and work from home if you don't mind. Most people start a home-based eyelash extension business with very little capital.
Read more: A must-have in your lash room – how to have a lash room set up?
2. Healthy Competition
The lash business is extremely competitive, as is the rest of the cosmetic sector. It's critical to distinguish yourself from the competition by offering exclusive customer service, as well as premium lashes.
Staying updated on the latest industry trends and innovations can give your lash business a competitive edge. New and trendy eyelash styles or incorporating innovative techs can even attract more customers and set your business apart from those competitors.
3. Marketing Strategies
Effective marketing and branding efforts can impact the profitability of an eyelash business. Developing a strong brand identity, creating a professional website, social media platforms, and implementing targeted marketing campaigns help attract new customers, and increase brand visibility to a good extent.
4. Pricing Management
Setting competitive and reasonable prices for your eyelash services is vital. It's essential to consider factors like the cost of materials, labor, overhead expenses, and market demand when determining your pricing strategy. Offering different pricing tiers or packages can also help attract a wider range of potentially loyal customers.
Read more: How To Tell Customers About Price Increase?
5. Customer Satisfaction
Building a loyal customer base is key to the long-term profitability of any business. Offering exceptional customer service, maintaining clean, comfy surroundings, and promotions or loyalty programs can help increase customer satisfaction and encourage repeat business.
How To Start Eyelash Business In 2023?
There are things to bear in mind when starting your own eyelash business in 2023. Conduct thorough market research to understand the demand for eyelash products and services in your target area. Identify your target customers, analyze the competition, and determine the potential profitability of the business. Here is the plan that any potential entrepreneurs can follow for their potentially profitable eyelash businesses: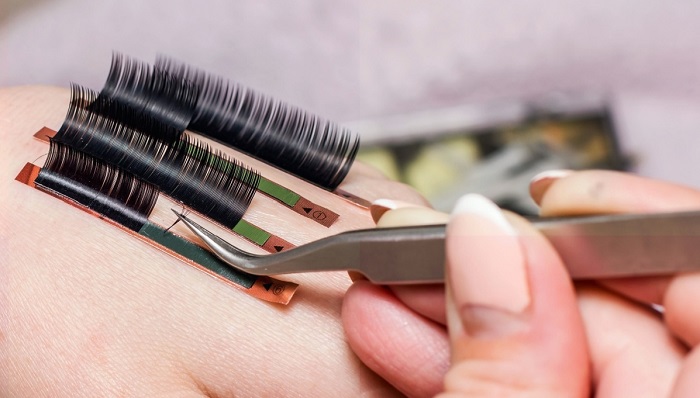 Step 1: Look for a location and secure funding
Will you work at a mobile lash studio, a mall, or from home? You'll gain an understanding of your customers and spending as a result. Aim for initial expenses which will last at least six months. Use your fund, consult your loved ones, or contact your neighborhood credit union. Grants and loans are offered to startups, so prepare your budget and payback plan, as well.
Step 2: Develop your distinguish brand names
Create a separate credit card and bank account for your business to prevent your revenue and expenses from affecting your personal finances, which will assist in defining your own businesses. Create a logo at the beginning, select your interior design aesthetic, and most importantly, have fun. A fantastic place to find inspiration is Pinterest, as you might ask.
Read more: Lash Business Names Ideas – We Have Advice For You
Step 3: Create a smart strategic marketing plan
Create a logo, your website and social media sites, and contact neighborhood organizations. You'd better also get support from your loved ones. Remember to fill up the details for your Google My Business account and upload images to help people discover you. Connecting with customers and boosting your reviews are other ways that software for running a lash business can be useful.
Step 4: Create software for your eyelash business
Easy online booking, scheduling, inventory management, payment acceptance, and quick feedback are all possible, saving time, money, and worry. Shop around for the best prices since different businesses offer a variety of equipment and fees.
Step 5: Find staff for training and suppliers for goods
Make a list of the personnel you need, any specialized training, course certificates, or talents you need, and then post job ads on regional employment sites. Allow ample time before the start of the season to familiarize and train your team.
Materials you need to order depend on the staff you will have and the services you'll provide, so double-check your strategy. And be sure to spend time investigating the costs and salons around to discover what different providers have to offer their customers.
Conclusion
The beauty business is massive and is still growing. An eyelash business is one of the most promising ways to ride this trend. In the cosmetic sector, there are various services you can offer, but lash extensions in particular are becoming more and more universally favorable. A lashes company may be profitable and satisfying with the correct strategy in place.
Thanks to the increasing demand for eyelashes and the many advantages they provide, the lash industry is still very profitable in 2023. Entrepreneurs who are thinking about launching a business selling lashes should take the time to learn about and comprehend the variables that can affect its profitability.
If you find our post and advice useful enough, visit our website for more updated information: https://vietnamlash.com/