We are all born with different names to be identified as unique. The more special the name, the more one-off the owner. This is logically related to the close relation between names of businesses and their recognition by customers. Indeed, it is never effortless for businesses to come up with names that are both one of a kind and memorable.
Making your eyelash business names stand out from the competition might be difficult when there are so many different lash business names to choose from. If you've ever wondered how lash business names are given to go viral in the long run, stay tuned for lash business names ideas that will soon inspire you to leave your very first footprints in the field!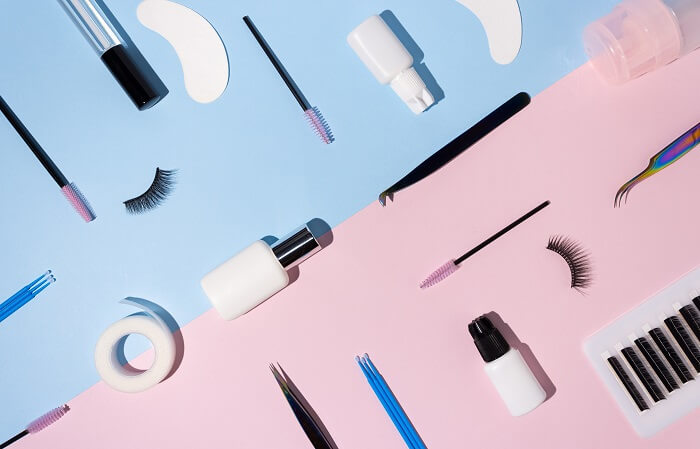 What Makes Good Lash Business Names?
Names for lash business should fulfill a number of factors, which revolve around the ability to be pronounceable, memorable, and, most importantly, unique. Velour, Eylure, Ardell, Sweed, and LoveSeen are some famous lash business names for you to take references from. Keepscrolling down for factors behind unique lash business names, and beauties of eyelashes!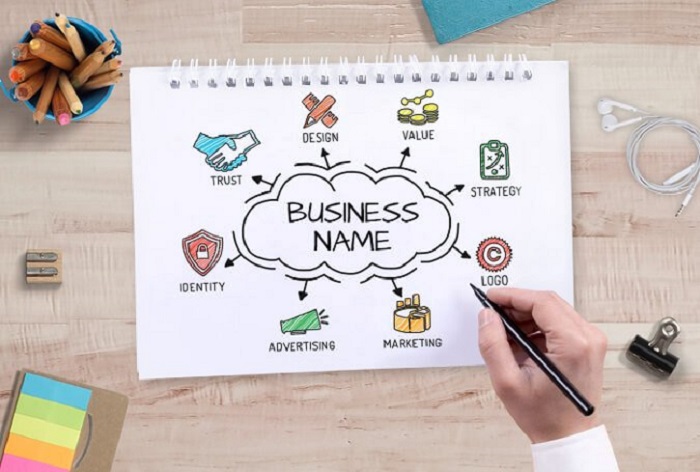 1. Short And Unique
The name of your eyelash business needs to be indicative of what you provide and pertinent to the lash industry. The fact that you are in the business of offering eyelash extensions, and similar treatments should be made abundantly obvious. Furthermore, a memorable company name is important to be distinct so that it can stand out in the eyes of potential customers.
2. Branding Potential
Consider how the name may be branded and graphically represented. Will it be easy to have a logo, website, and other marketing materials? A solid business name for eyelashes should have the ability to be aesthetically portrayed and be straightforwardly related to your brands.
3. "Ear Catching"
Inspiring confidence in potential clients with a professional-sounding business name is vital. A less serious or trustworthy company will use slang or overly informal language. Always be sure to pick a name for your lash business that will set it apart from the competitors to stand out from the crowd.
Always make sure that your lash business names will hardly be confused with those of other businesses. If you want your lash business names to be the only one, try to give them spesh features which symbolize your styles, vibes, and tastes in fashion.
4. Future Scalability
Take into account your lash names for businesses' capacity to exist in the long run. As your company develops and flourishes, will it still be applicable and memories? If you have future expansion plans, stay away from names that can restrict your businesses to a certain extent or via numbers of services.
How Important Are Lash Names For Business?
For a business, having a catchy name is key since it helps to build a solid brand identity and draw in clients. They help make good first impressions, set yourself out from the competition, and draw in customers. They also contribute to the branding and success of your business.

1. Brand Recognition
Customers are more likely to recognize and remember your company when you use a name that is memorable enough. It contributes to your brand identification and aids in setting your business apart from rivals. Customers can be more likely to choose your services if they are familiar with your brand and find it compelling.
2. Effective Promotion
An effective marketing tactic in and of itself is a memorable lash name. It is easy to integrate into marketing materials, social media campaigns, and promotional events. An intriguing lash name can raise awareness of a business and encourage customer interaction.
3. Emot ional Connection
Customers may experience particular feelings or associations as a result of smartly chosen lash names. It might engender feelings of opulence, beauty, or empowerment. A name that appeals to your target market can assist create an emotional bond, encouraging customers' loyalty to return to your business.
What Can Be Lash Business Names Ideas?
It takes creativity to come up with names for lash businesses. Don't forget to keep the traits of strong lash business names in mind, such as relevancy, memorability, professionalism, differentiation, branding potential, and favorable association.
Make sure the names you choose for your eyelash extension business are registered before launching your enterprise. Try different researches on Google for good inspiration and avoid mistakenly using a name that can cause confusion between your salon and another. Go see what other eyelash extensions businesses are already in the region.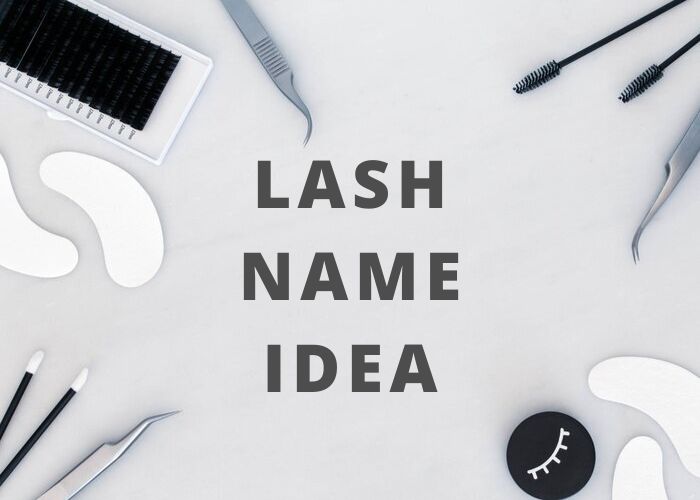 1. Unique Lash Business Names
The goal is to find a lash business name that is unique, memorable, and resonates with your target audience. Some ideal choices can be Flashy Lashes, Lash Cafe, Belashed, Ladylash, Hi-Lash, The Lash Spa, etc.
2. Spiritual Lash Business Names
These names incorporate spiritual and serene spices to create a unique or meaningful brand identity for your lash business. Consider these names – Lash Muse, Lashy!, Luna's Paradise, Velour Lashes, Legend Of Volume, Bossy Lashes, and so on.
3. Lovely Lash Business Names
Cute names do evoke a sense of beauty, charm, and elegance, creating a lovely and inviting brand for your lash business. Lash Babe, Sugar Lashes, Pink Lady, Oh La Lash!, Bella Lash Studio, Silky Lash, etc., are among heart-melting choices of lash business names.
4. Exotic Lash Business Names
Always consider the exotic images you want to portray and how these names align with your target audience. Dakota Lashes, BlueWave Lash, The Lash Dollz, Inky Dinky Doo, Wololo's Lash Lounge, Chico Lash are some catchy lash names for business.
5. Modern Lash Business Names
Modern names have a contemporary vibe which reflects the trends in the beauty industry in today's world. Names for lash business that sound expensive and luxurious can be Lumière Lashes, Mia Bella, Lashaholic, Plush Beauty Bar, Glitter Girls, Beauty Garden, and so on.
Conclusion
It is becoming more crucial to have a website for your tanning business since it is one of the top websites of search results. You can look up to Facebook and Instagram to explore what salons on your list since there are thousands of waxing and lash extension professionals all over the world.
You can also use a tool made for Slam enterprises or a general business's name generator; there are numerous programs available to assist you with naming your business. Consider Pinterest for ideas since there are thousands of choices for you to generate based on your own preferences.
Pretty girls, if you do find our advice practical and helpful, visit our website for more updated information: https://vietnamlash.com/