Starting a business in the eyelash industry has never been so easy when you find a high- quality supplier. Vietnam Lash is one of the leading eyelash supplier worthy of your choice.
1. How is a good eyelash supplier
You see the potential development of the eyelash industry but you are not sure what quality eyelashes are, you do not know how to find a reputable eyelash supplier? Initially, let's analyze what a reliable supplier is!
1.1 What is eyelash work for?
Eyelashes are one of the most necessary makeup accessories today. Many eyelash suppliers have a history lasting hundreds of years ago to serve the beauty needs of women. And up to now, thanks to more and more modern improvements, sophisticated design, false eyelashes have become flexible, luxurious, and widely used all over the world. 
Today, there are many eyelash suppliers provide products that vary in both quality and price. The origin of materials for the production of eyelashes also varies from natural fibers such as hair or silk to synthetic fibers from recycled plastic. Depending on the purpose of use, customers or retailers can choose different types.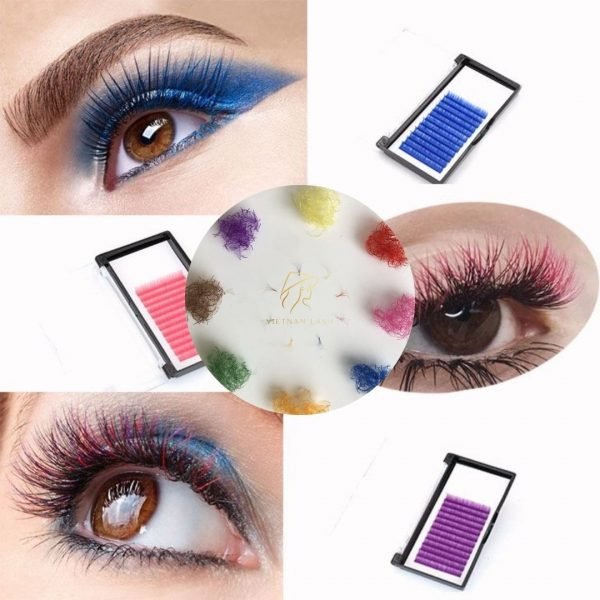 1.2 What can a good eyelash supplier provide you?
Because the eyelashes on the markets today are very diverse in types and prices, you should find an eyelash supplier who has a full range of popular items to help you choose more comfortably.
A good distributor must also have a good reputation in the market and must give you confidence in doing business. Therefore, to check the quality of a distributor, do not hesitate to visit their website to see the comments left by the previous customers.
Vietnam lash is proud to be a distributor with a wide range of products suitable for all customer segments. Visit us here.
Besides, the quality of customer care service of reputable distributors also needs to be optimized. If you are not satisfied with the attitude of the customer care department, do not mind removing them from your gold list.
2. Where can you find a trusted eyelash supplier
Nowadays, a lot of countries invest and develop in the eyelash industry. Vietnam is one of them.
2.1 Viet Nam is the most reliable eyelash supplier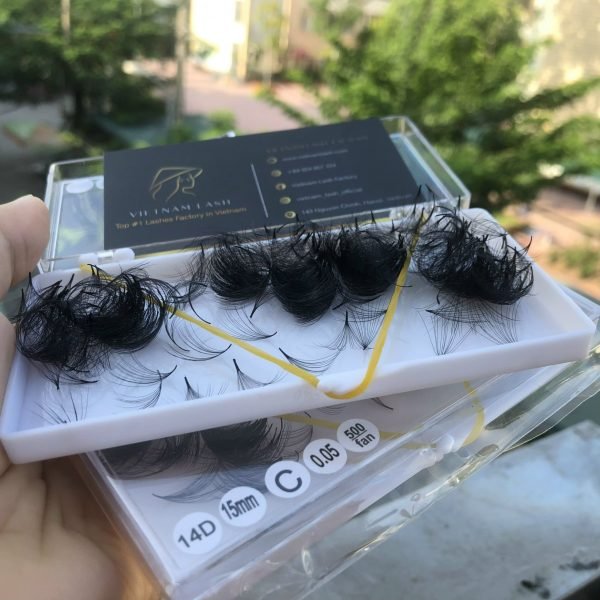 If you are a big beauty salon, hair salon, beauty blogger you must hear about our reputation. After decades of investment and development, the eyelash industry in Vietnam has become famous in the international markets from its initial nascent steps. Vietnam eyelash supplier has burst reputation overseas, becoming accustomed to many big chain salons in neighboring markets such as China, Korea, Japan, Russia, USA,… 
During the development process, many major eyelash suppliers in Vietnam also purchased products from abroad and make some comparisions. Clearly, Vietnam eyelashes are much more durable and sturdy. When put on the eyes, touching the eyelashes a lot can cause them to fall off but for our products that is not the case. Besides, Vietnam eyelashes are durable, you can reuse them more times than any other product from brands in the world. Our eyelashes are linked together with high-quality glue, absolutely safe for customers during usage.
2.2 Big eyelash suppliers in Asia
China and Korea are two big eyelash suppliers in Asia. They are also the vendor who import eyelash from Vietnam to provide the comestic markets.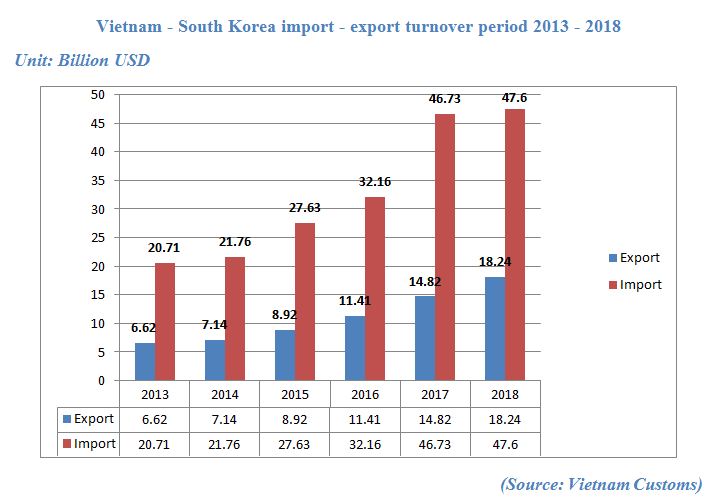 Import statistics from Vietnam
The most common Korea eyelash suppliers made the lashes from synthetic fibers. Although this material is cheap, the shape is not as good as products made of real hair. Besides, through many tests by experts from Vietnam, these synthetic eyelashes have low durability, making the eyelashes less natural, thick and heavy.
In this world's most populous market, China eyelashes supplier divided their products into many segments. For the cheap eyelash line, almost the quality is very low. The lashes are stiff and do not curl when styling. Simultaneously, it is also harmful to the eyes if used for a long time. In contrast, high-end lashes are mostly made from expensive materials such as silk or mink fur. These eyelashes, although beautiful, gentle and elegant but they are very expensive. That's why there are very few best beauty supply lashes sale it. Another minus point of this type of eyelashes is that it is easy to fake from poor quality materials but still take extremely high prices.
3. House of the best eyelash supplier
3.1 Vietnam is the warehouse in global eyelash industry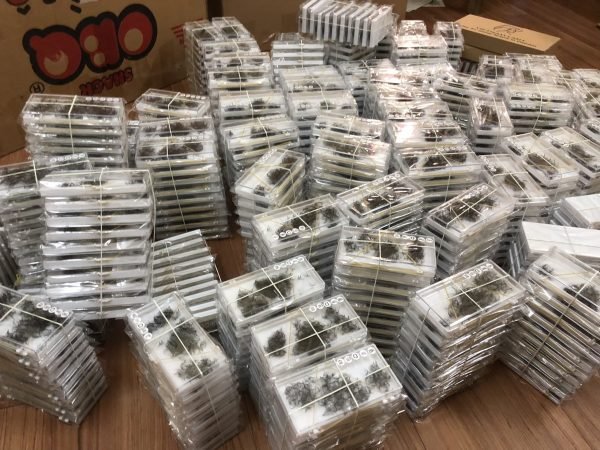 In Vietnam, eyelashes are researched and manufactured from many different materialssuch as synthetic fibers, fur, silk,… However, the most emphasis material to developed is real hair. Real hair can give a more durable set of eyelashes, easy to style and especially safer for the users. Another good point of this material is that it respond for all the advantages of other materials at a significantly cheaper price.
Many countries around the world invest billions in production lines with rigid technology. Therefore, the cost of the products they make is often double or even three times higher than those of Vietnam eyelash supplier, to compensate for the capital. 
In contrast, Vietnam eyelash supplier manufactured by hand with a large team of skilled workers. According to statistics, the defective rate of handmade eyelashes is 80% less than that of industrial production.
Because of the low price but good quality, products from Vietnam eyelash supplier are trusted and become the warehouse globally.
3.2 Vietnam Lash has been the best eyelash supplier for the last 3 years
Vietnam Lash own years of experience in the lash business, is affirming its position as the leading eyelash supplier in Vietnam and quickly establishing a foothold in the global lash markets. Hitherto, Vietnam Lash Factory has registered as the most trustworthy distributor in every corner of the world ranging from Australia to Europe, the USA,… with more than 1500 loyal lash artists, vendors.
Vietnam Lash ensures to provide customers with the best quality in the market with the most affordable price. Furthermore, Vietnam Lash ceaselessly updates and innovates equipments and techniques in the factory to satisfy customers, even the most demanding ones.
4. Steps to find a suitable eyelash supplier
To start a business in eyelashes, you must determine the size of your business and find a suitable eyelash supplier. Here are very simple steps to help you save time in finding them.
4.1 Make sure what are you looking for
Don't forget the first steps is that you MUST do is determine the size of your business and make sure what type of eyelash that your business will focus on. 
Because eyelash industry is a really large field and there are so many type of eyelash as well as form of business for you to choose. You should deliberate it carefully before finding an eyelash supplier.
All you may not know about eyelash. Read more: Types Of Eyelash Extensions – Have You Known All?
4.2 Looking for some famous eyelash supplier.
Knowing what a high-quality eyelash supplier can bring customers, it is completely easy to evaluate any one. Here are some utility tips that you can use: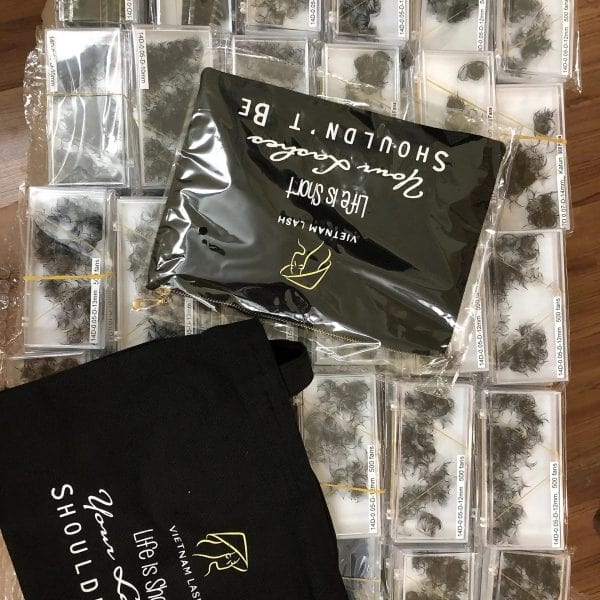 -Visit the supplier's website and see if their products are diverse and have all the types you need
-Next, go to the reviews section to see what previous customers said about the supplier. The number of comments is a factor for you to evaluate the eyelash supplier. A lot of comments show that the selling volume is high and stable. However, if the review is negative or makes you feel untrustworthy, don't hesitate to leave immediately. Otherwise, keep learning about this supplier by
4.3 Contact to the supplier
-Contact the supplier to test their quality of customer service and ask for sample of the eyelashes. A reputable supplier will not hesitate to send you samples upon request. So don't be afraid to ask to see the products before deciding to buy them.
-During this process, you can negotiate the price with the supplier. If you only buy a small quantity, the supplier will apply the retail price to you, but if you want to import in large quantities, you can completely delibrate the wholesale price and ask for more after-sales policies.
4.4 Choose a shipping method, payment and wait
After successful dealing, your job is only to close the order, choose a payment and delivery method and … wait for your goods.
Finnaly, when you receive the products, if you satisfy with them, do not forget to come back to the website and leave a comment. Your comments will help strengthen the trust of other customers and be the driving force for each supplier's development
The best Vietnam Eyelash Factory
Visit our webpage for more updated information: https://vietnamlash.com/