Business proprietors acquiring new clientele are not solely focused on revenue growth. Such a practice presents chances for enhancing technical skills, elevating client experiences, and expanding networks through reviews and referrals. Hence, the question arises: "How to build clientele for business intelligently and expeditiously?".
For those lash experts prepared to get outside their comfort zones, the prospect of attracting a larger, more desirable customer base may become real. To help you achieve this, we have compiled a detailed guide that outlines the key factors in building a clientele.
Remember that prioritizing attracting the needed bases for your business, as this holds even greater significance, than the rapid expansion of your client base. Now, follow through!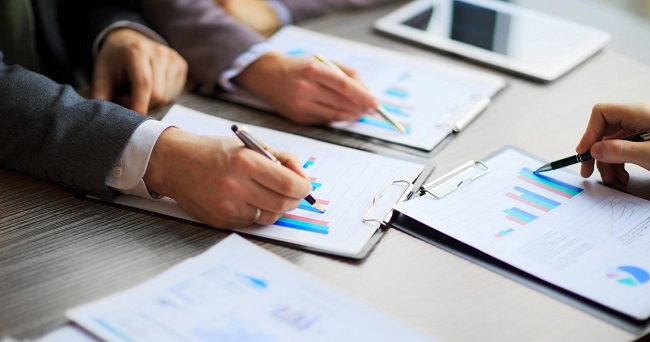 Why Building Clientele Is Vital For Business?
Building clientele is crucial for the success and sustainability of any lash business. It not only ensures a steady revenue stream but also allows for constant growth, skill development, and the establishment of a reputable brand in the industry.
A strong client base also facilitates networking chances. Loyal clients might provide valuable testimonials, reviews, and referrals, which help attract more new customers. Satisfied clients can even have connections within the industry that create collaborations or partnerships.
The practice of how to build clientele includes providing an exceptional client experience. By consistently meeting and exceeding client expectations, every lash business can establish a positive reputation and foster client loyalty. What is more is that customers are more likely to return for repeat services and recommend your business to others. What a great way to start to explain key factors in building a clientele, don't you think?
Read more: How To Get More Lash Clients – Here Is Your Playground!
Let's See How To Build Clientele For Business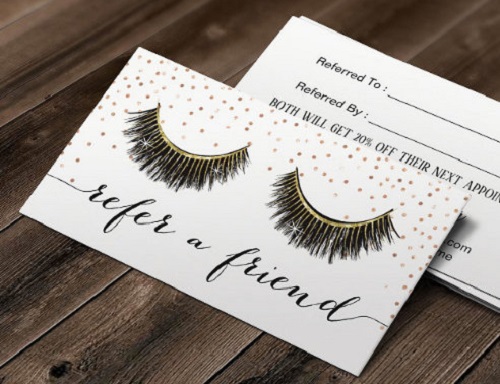 01: Identify Your Target Audience
To build clientele, it is imperative to conduct thorough research on your target demographics. This entails determining the specific demographic groups they belong to, and understanding their values, and preferences. This might guide you in creating the desired ambiance in your business and effectively marketing your products to the right lash clients.
Although it will be tempting for lash techs to dismiss men as part of their target demographic, it is worthwhile to reconsider this assumption. Your client base may predominantly consist of females, but disregarding half of the population would be unwise. That is why, whenever you contemplate your target audience, just maintain an open-minded perspective.
02: Identify Your Selling Proposition
As a step on how to build clientele, offer something setting you apart from your competitors!! It can be services or features that are not readily available elsewhere. For instance, you may have stylists who specialize in working with damaged eyelashes, or your lash salon might be the only one in the area that accepts walk-in appointments.
Additionally, you may consider offering services beyond lash extensions, such as lash tinting. Building efficient online booking systems that simplify your lash appointments for your clients may differentiate your salon. By demonstrating superior service delivery or unique amenities, you can all have your chances to stand out in the beauty industry!
03: Use The Power Of Social Media
One effective step on how to build clientele successfully is sharing the story of your personal business journey on social platforms like Instagram, Facebook, or even TikTok. This creative approach allows you to connect with potential clients on a deeper level and foster a sense of authenticity, attracting a loyal following.
Always present yourself openly and discuss your beliefs, aspirations, and objectives. Share details about any of those training programs you already attended or share the new signage you have recently installed at your physical place. By doing this, you're certain to shine and establish a strong rapport with your clients.
>> Crafting an Outstanding Instagram Bio for Artists
04: Develop Professional Business Cards
Crafting business cards is a fundamental approach to attracting new clients. By offering your clients with your card, they can use it personally or pass it on to others seeking a stylist. This ensures that anyone in need of your services can easily locate your contact information.
While the style of these cards can be tailored to your preference, certain crucial details must be included uniformly. These are your name, Salon name, Email, Phone number, Website (if applicable), and all relevant social media handles. By offering well-designed and informative business cards, you establish a professional image and facilitate convenient communication, ultimately fostering client acquisition and retention.
05: Feel Free To Partner With Others
If you are a newcomer to the lash industry, you are able to hold admiration for other business owners and lash technicians in your locality. These people can serve as valuable partners in enhancing your reputation and image.
Take the initiative to connect with lash techs or salon owners in your community and inquire about the possibility of offering extra services which are not provided at their establishments. Also, conduct research for beauty influencers, and consider offering them complimentary or discounted lash services in exchange for featuring your salon on their social media.
06: Promote Customer Referrals
Traditional word-of-mouth marketing has always been invaluable on how to build clientele for business. Referrals, as a big chance, will expand your customer base with minimal effort and financial investment. Thus, it's highly advantageous to establish a referral incentive program. 
Consider implementing a 'Refer a Friend' discount, wherein both the referring client and their referred friend receive a specified percentage discount, such as 10%, off their next services. Offering such incentives helps result in organic growth of your customer acquisition.
>> Spilling The Tea About Eyelash Extensions Promotion Ideas!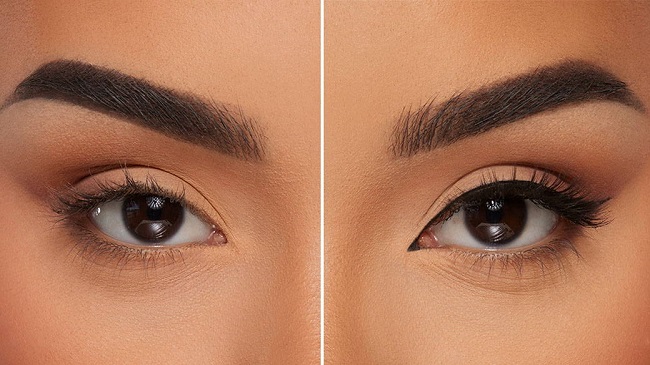 07: Embrace Promotional Campaigns
Beside the discounts, it's beneficial to use promotional initiatives for building clientele as well as consistently refresh them. Executing this approach can distinguish you from competitors.
Seasonal promotions do prompt your clients to visit your social media platforms or website to explore the latest specials, and instill a sense of urgency. By leveraging your campaigns, you can effectively attract and retain clientele, amplifying your competitive edge.
08: Demonstrate Your Proficiency!
When it comes to procedures like lash extensions, prospective clients often seek assurance that they entrust their need to an actual expert. Position yourself as a recognized authority in the field by contributing to reputable industry blogs or websites.
In the realm of lash extensions, lash lifts, and similar services, customers are often willing to invest more in order to obtain superior outcomes. Given the delicate nature of the eye area, people always place great importance on choosing a practitioner, who possesses extensive knowledge and expertise.
By establishing yourself as a trusted professional, you'll instill confidence in potential clients, emphasizing your commitment to delivering exceptional results, and ensuring their peace of mind about your fascinating journey on how to build clientele.
09: Collect Ratings and Reviews
If you have your own website, incorporate a dedicated section that directs visitors to reviews or even integrate a review segment directly on your site. Establishing a presence on popular review platforms such as Yelp is vital for attracting prospective customers. It is impossible to satisfy every individual consistently, right?
When receiving a negative review, respond in a professional manner and take responsibility where appropriate. Clients appreciate the acknowledgement that perfection is unattainable, and respond positively to tactful or constructive engagement rather than defensive reactions. By managing reviews, you might cultivate a positive reputation, instill confidence in potential clients, and foster long-term customer loyalty.
10: Always Be Actively Responsive
Once your social media accounts are established, it is crucial to be prepared to engage with your followers. This entails promptly responding to comments, even if it is a simple emoji or a brief expression of gratitude.
Both individuals and algorithms do appreciate such interactions, as they show all your clients about attentiveness and approachability. Also, it's essential to exercise kindness and caution when formulating your responses. Always consider how you feel if your techs communicated in a similar manner to you as well.
11: Extend Appointment Scheduling
An effective approach to building clientele loyalty, beside showing your expertise is to offer to schedule their subsequent appointments. Immediately after completing their current session, propose to secure their spot in your schedule for their next visits. While some might perceive this tactic as assertive, and even decline the offer, many value the convenience of not having to initiate contact and hope for their next appointments. 
This way demonstrates your thoughtfulness and commitment to maintaining their impeccable appearance, further cultivating a positive perception of your salon. By consistently offering to schedule appointments, you can reinforce the notion that client satisfaction and convenience are paramount to your business.
>> Get Ready To Explore Top 9 Best Lash Booking Systems!
12: Retain Your Existing Clients
The cornerstone of clientele development lies in effectively retaining your current client base. Align your words with actions. If you extol the virtues of your services go promote yourself on social media platforms, and vocally express your exceptional abilities to receptive audiences.
Sustaining high standards of excellence, pursuing ongoing education, and building up strong connections with your clients are always vital for how to build clientele, but the newer one. In a fiercely competitive landscape losing your existing clients is a costly setback and has to be avoided at all costs.
By consistently delivering top-quality services, expanding your lash knowledge and skills and nurturing meaningful relationships with your clients, you will fortify your position in the market and safeguard against client attrition in the long run!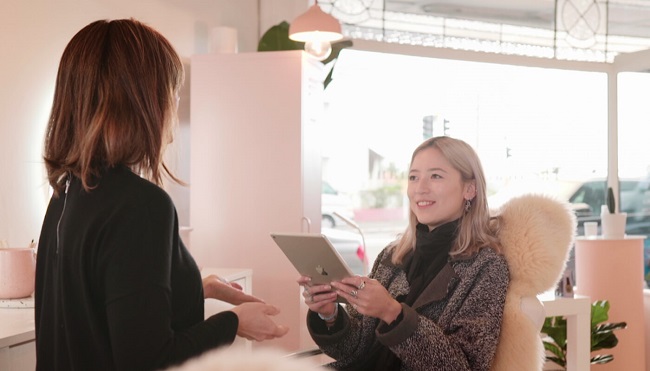 Conclusion
Becoming an expert in how to build clientele is needed to provoke creativity, an open-minded approach, and a willingness to experiment with our recommended guide to achieve a greater number of new clients to your salon. It is imperative to recognize that building and retaining a skilled team of business staff will greatly assist you throughout this process.
The key factors in building a clientele not only enticing potential customers to visit your salon but also identifying and helping to understand the target market. Indeed, the ability to discern who your business's ideal clients are does greatly impact your success and charisma. You're having a plan on how to build clientele for business of yours already? Now, take action!
Visit our website for more updated information: https://vietnamlash.com/