"What are the best magnetic eyelashes?" Have you ever asked yourself that before? We can all tell the lash industry has been growing with billions of eyelash products made from a huge number of lash factories around the world. The need for beauty is such a no joke, right?
As our job, beside manufacturing lash products of a high quality (and a great quantity) is also to keep you, lash queens, updated with news about those trends of lashes used for everyday enhancement. And for today's show, the best magnetic lashes! Now, go tighten your seatbelt and travel through the top rated magnetic eyelashes, beauties!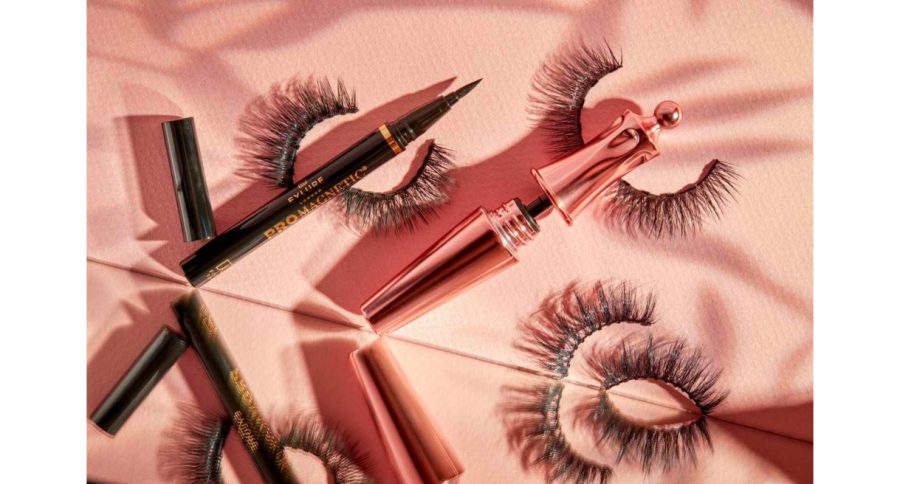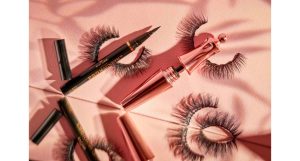 What Are Magnetic Lashes?
In 2014, the best magnetic lashes made their debut on the market for the first time, and they have, since, revolutionized this eyelash industry. They are constructed of two magnetic strips sandwiched together, one of which has tiny magnets and the other has magnetic particles in the shape of a magnetic liner. Instead of using a lash glue (or lashing tape), magnetic lashes are intended to be attached through magnetic attraction.
Magnetic eyelashes are held in place by small magnets and are first just glued to the natural lash. In essence, you are "sandwiching" two magnetically held together pieces between your real lashes.The reusability of magnetic lashes, the absence of sticky lash glue, and the lower possibility that they would rip off your natural ones, are what make them so alluring to be the best magnetic eyelashes.
Many of you may be curious but magnetic lashes can be worn around your eyes without risk. Due to the lack of need for glue close to the eyes, they are even better than using traditional artificial eyelashes. Your lashes must be in the perfect condition after 30 days of nonstop full day usage if you carefully follow the care instructions. Incredibly simple to apply and take off, the best magnetic eyelashes for beginners also ask for no maintenance.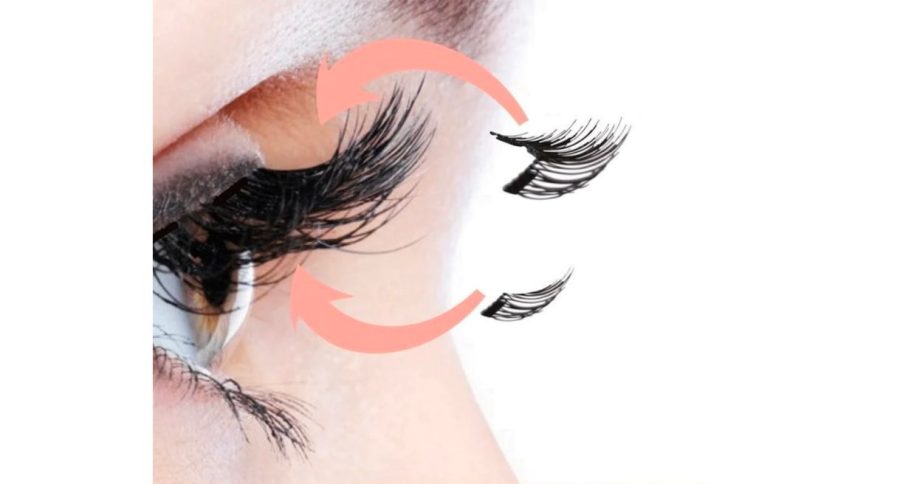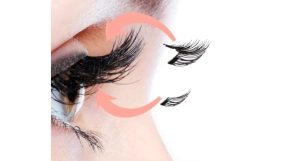 Factors To Choose The Best Magnetic Lashes
Magnetic eyelashes adhere to your eyelids with the aid of a magnetic eyeliner due to the tiny magnets that are incorporated into each strip, giving looks of fuller, longer and so much more dramatic lashes. Well it's just a restatement in case you haven't really caught the meaning of magnetic lashes. Of course, your choices must stick with the following factors:
Styles:

Since eye forms differ, your eyelashes should look well on you. Wispy lashes work well with hooded lids. The fine, feathery features give the eye a slight dimension and enlarge it. Large eyes deserve those of the best rated magnetic lashes like thicker lashes which offer volume or smaller ones with a delicate impression.

Size and weight:

Since heavier styles weigh down the lashes more, fuller styles are more difficult to apply. Start with light, feathery lashes out of the best magnetic lashes since they're easier to manage with better looks. While rather overwhelming they will allow you to work on smaller segments at once. An uneven application may be flawless if you use a spoolie to mix with your natural eyelashes.

Eyeliner:

With your use of magnets incorporated in specially formulated eyeliner formulae the best magnetic lashes can perfectly stick to your eyes. Though the replacement magnetic lashes (without liner) are also offered, they usually come with a particular liner. Make sure to purchase a pair of magnetic eyelashes that are liner if you don't already have some at home; otherwise, the lashes will not adhere.
The Top Best Magnetic Lashes For 2023
We are excited to share with you the top rated magnetic eyelashes, and reviews on each set based on factors from comfort, magnet attraction, usability, overall look, to removal simplicity. Imagine shopping at a luxury magnetic lash store and leaving your attention to all of the best magnetic lashes sets below, lash queens!
1. Ardell Magnetic Gel Liner and Lash Set
| | | | | |
| --- | --- | --- | --- | --- |
| Publish Price | Lash Count | Liner | Material | Rate |
| 17$ | 1 set | Yes | Human Hair | 4.5 / 5 |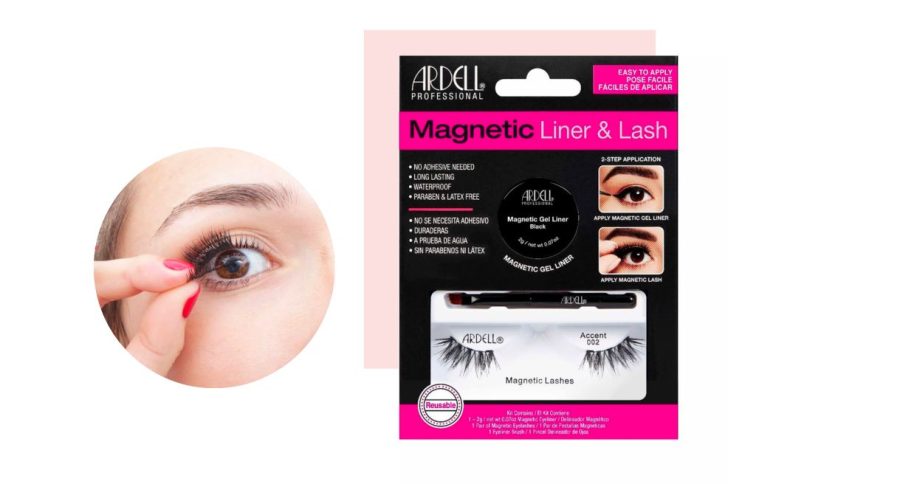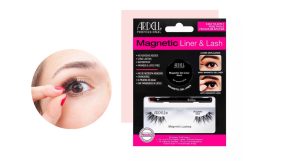 Features: The Magnetic Gel Liner and Lash Set from Ardell eliminates the need for scissors. People with tiny eyes should utilize the lash strips since they are significantly more compact than the alternatives on this list of the best magnetic eyelashes review.
These lashes do not appear bulky or unnatural because they are smaller than the majority of other lashes. It is simple to remove them if you want to. Just keep in mind to close the liner's cap after usage as if it's left off for a long time, the liner will dry out and lose its effectiveness.
2. MoxieLash Reusable Magnetic Eyelashes
| | | | | |
| --- | --- | --- | --- | --- |
| Publish Price | Lash Count | Liner | Material | Rate |
| 10$ | 1 set | No | Silk | 4.5 / 5 |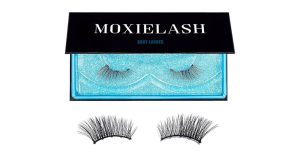 Features: If you have larger eyes, these MoxieLash lashes are a fantastic set to think about since they are on the large side. They'll cover a larger area so larger strips may be annoying, however these lashes are not like that at all.
They offer a bit of sparkle that is perfect for a party or special events while keeping a cat-eye shape that doesn't look too fake. Once you have gotten used to the magnetic liner, you won't even notice the magnets when you blink, or move your eyes. Remember that they have a lot of strength, as the best magnetic lashes, once they are affixed to the liner.
3. Velour Lashes Magnetic Effortless Kit
| | | | | |
| --- | --- | --- | --- | --- |
| Publish Price | Lash Count | Liner | Material | Rate |
| 35$ | 1 set | Yes | Synthetic | 4.5 / 5 |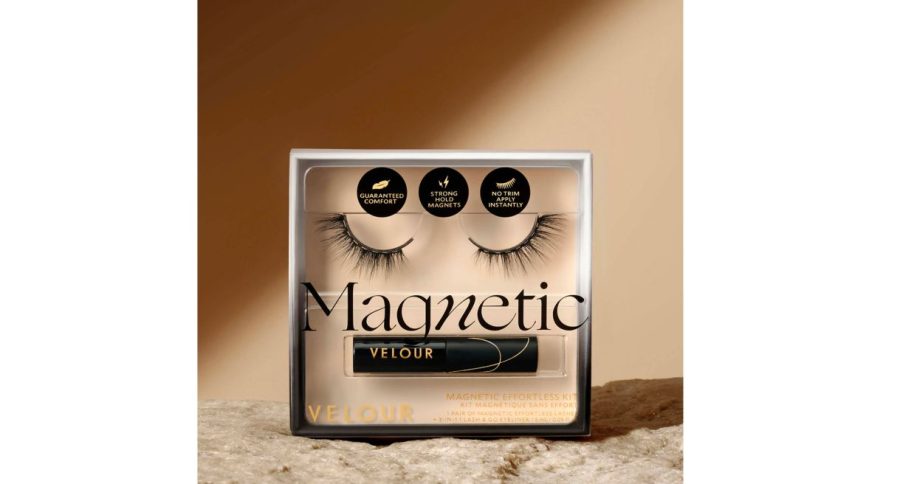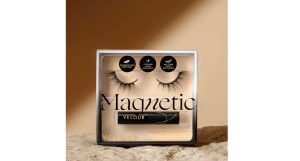 Features: A greater fee is needed for this set from Velour Lashes. Because they're designed to clip straight in, these magnetic lashes require very little cutting and shaping. It's normal for the lashes to feel solid but not overly tight once they hook onto the magnetic liner.
The eyeliner is so easy to apply, the brush is of the best quality, and its solution gets dried so quickly. The lashes do not include any animal products, or allergens. The Velour lashes hold their shape and don't droop as long as you apply some eyeliner to keep them in place for the entire day.
4. Lilly Lashes 3D Faux Mink Lashes
| | | | | |
| --- | --- | --- | --- | --- |
| Publish Price | Lash Count | Liner | Material | Rate |
| 20$ | 1 set | No | Faux Mink | 4.5 / 5 |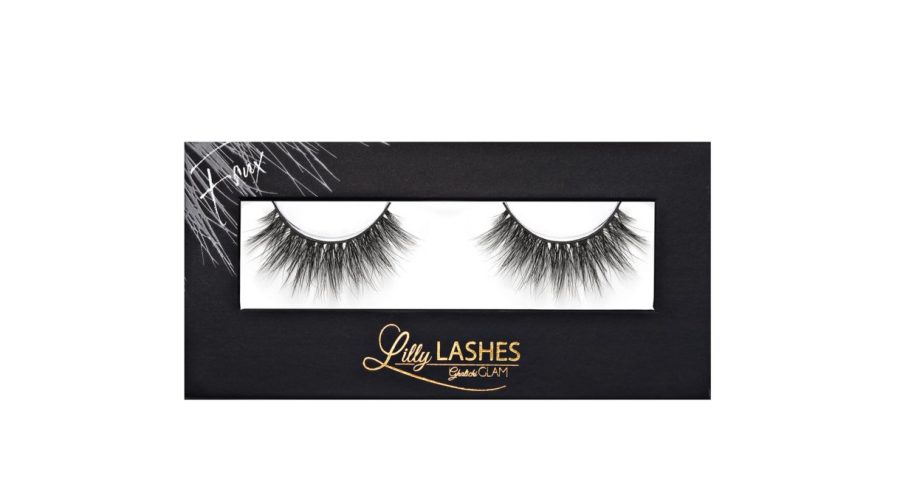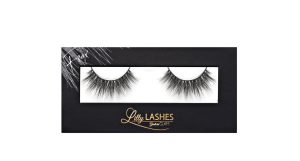 Features: The quality of these mink lashes is remarkably high without the cruelty. It is a little longer and dramatic, they are still hardly noticeable when worn, and do keep their shape well even after extended wear as the best magnetic lashes.
The set comes with the magnetic lining that falls a little short. It is pretty difficult to apply with the applicator brush, and the eyeliner takes a while to dry. The eyeliner' crumbly and got into our eyes during the removal procedures that might cause some moderate irritation, whereas the lashes themselves just popped off without any straining or tugging, as collected from the best magnetic eyelashes review.
5. Moxielash Classy Lash
| | | | | |
| --- | --- | --- | --- | --- |
| Publish Price | Lash Count | Liner | Material | Rate |
| 25$ | 1 set | No | Silk | 4.5 / 5 |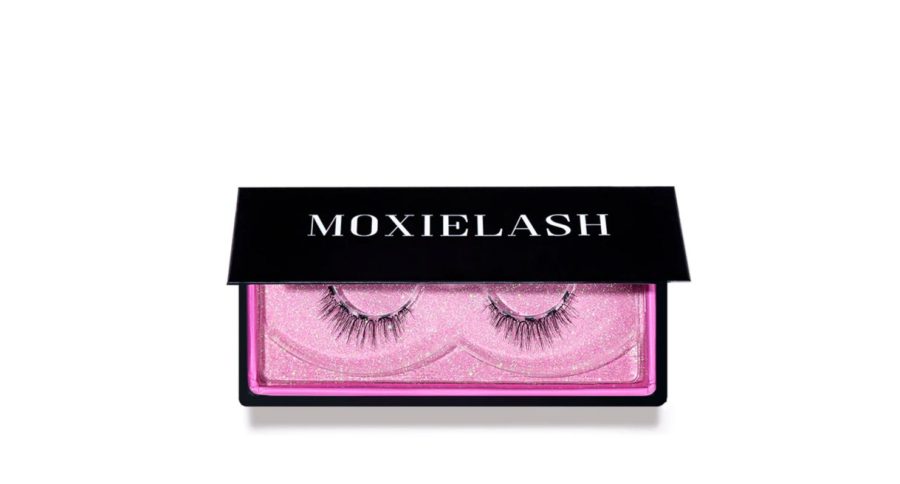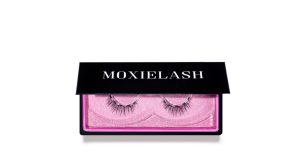 Features: These lashes are ideal if you want to add slight volume and length to sparse lash without going overboard.They manage to add just the great amount of glitz but not lose their understated charm. The 10 magnets on each strip offer a flexible or robust hold, and are thin enough to be the best magnetic lashes for small to medium eyes.
Moxielash are composed of silk which makes them lightweight and soothing on your eyelids. A month or more of daily use is also fine if you take good care of them. The only downside is that you'll need to purchase magnetic eyeliner separately if you want the lashes to adhere to your eyes as this box does not come with any.
6. Kiss Magnetic Eyeliner & Lure Lash Kit
| | | | | |
| --- | --- | --- | --- | --- |
| Publish Price | Lash Count | Liner | Material | Rate |
| 15$ | 1 set | Yes | Synthetic | 4.5 / 5 |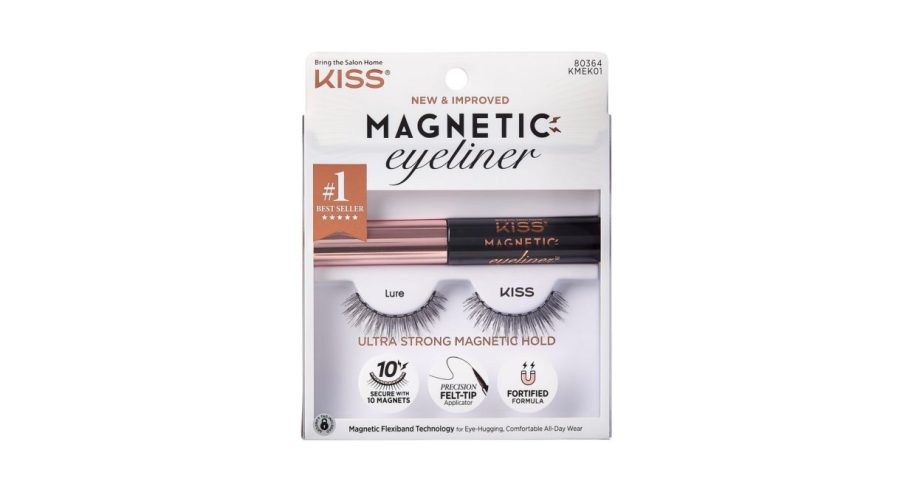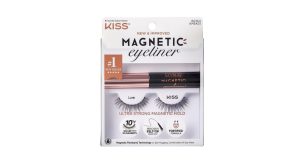 Features: This simple set does not overcomplicate the process and also comes with one set of falsies and magnetic eyeliner. To get your lashes to connect to their magnets, all you need to do is swipe on some liner and place them on top.
Despite how powerful the magnets are, it is still easy to change the false teeth as necessary. Also, there will be no sign of crinkling in the lashes as they do maintain their shape during all the adjusting. They feel almost weightless once they are in place and will even remain stable for hours. What top rated magnetic eyelashes, right?
On occasion, removing these eyelashes might be painful for the area surrounding your eyes. This magnetic pair, however, removes itself without any straining. To help the lashes be their shape over time, magnets also come within the cartons. With micellar water, eyeliner can be effortlessly removed.
7. KISS Magnetic Lashes
| | | | | |
| --- | --- | --- | --- | --- |
| Publish Price | Lash Count | Liner | Material | Rate |
| 9$ | 1 set | No | Faux Mink | 4.5 / 5 |
Features: When your current pair of eyeliners wears out this set does work so well as a refill as magnetic eyeliner is not in it. Let the magnetic eyeliner dry on your eyelid after applying it, then place these lashes and observe how they will click into the liner. The placement is more exact, rapid, and precise thanks to the magnet. The bendable spine will keep these lashes in position and let them grow organically around your eyelid.
In addition to having a seamless application, the lashes are also incredibly comfy, possibly to the point where you forget you are really wearing them! Up to 15 times can be spent wearing this set. KISS magnetic lashes are among the best rated magnetic lashes, regardless of your financial condition!
8. Glamnetic Lucky Magnetic Lashes
| | | | | |
| --- | --- | --- | --- | --- |
| Publish Price | Lash Count | Liner | Material | Rate |
| 30$ | 1 set | No | Synthetic | 4 / 5 |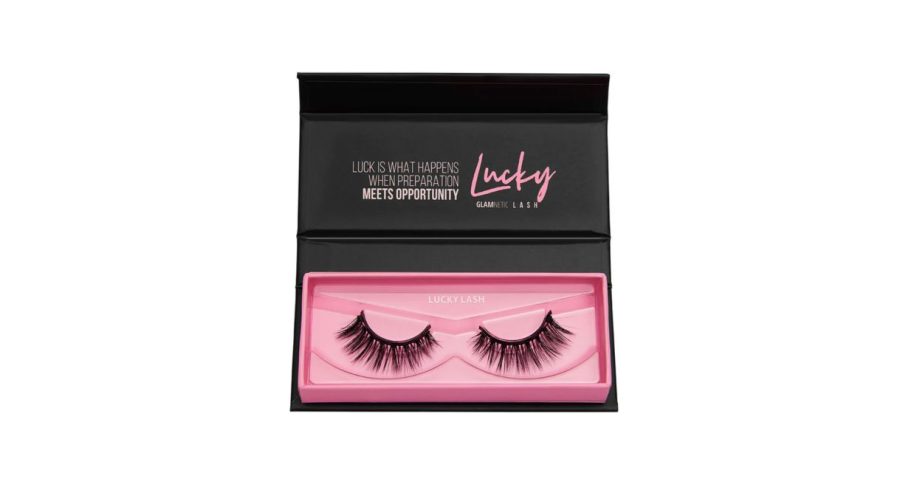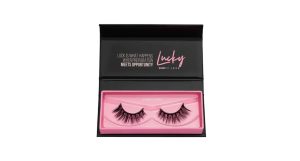 Features: Particularly if they have a puffed-up, fanned-out shape like these from Glamnetic, magnetic lashes add dramaness. The magnets are so firmly attached that they seldom ever come off. The dense lashes do feel significant on your eye, while being quite light, but not to the point where they are bothersome.
The lashes are comfortable to wear for long lengths of time, however to prevent these lashes from falling out, you'll want to apply a thick layer of liner. The best part is that they are simple to take off, and won't tangle with real lashes. You also need to buy a second magnetic liner if you want these lashes to adhere since they do not come with one.
9. Lanvier Reusable Magnetic Eyelashes and Eyeliner Kit
| | | | | |
| --- | --- | --- | --- | --- |
| Publish Price | Lash Count | Liner | Material | Rate |
| 35$ | 5 sets | Yes | Silk | 4 / 5 |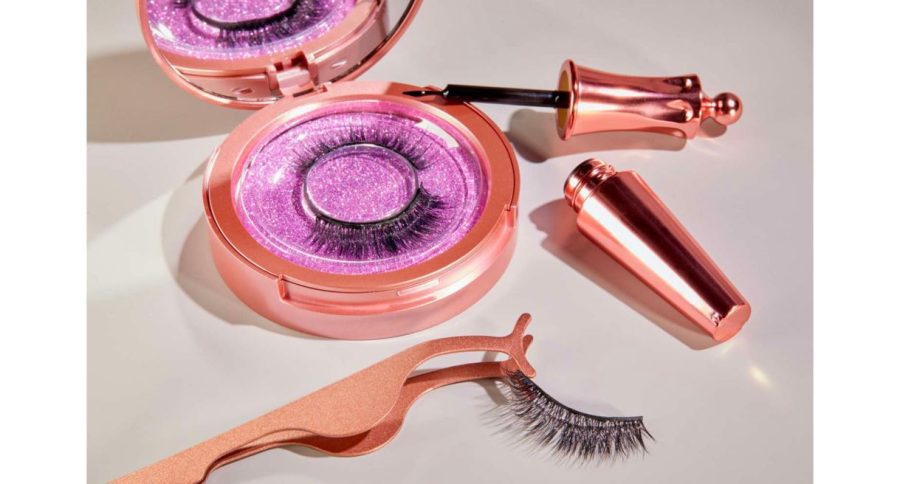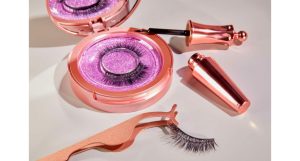 Features: These Lanvier Magnetic Eyelashes may give you more value for your money. The kit comes with a liner, a travel case with a tiny pocket mirror for quick application on the road, five different sets of magnetic lashes, and five separate sets of lashes. One kit also lasts you a few months because each set of lash strips is recyclable.
The length and flirtatiousness of the lashes show how valuable they are to any glam makeup look. Oh, bear in mind that the liner does not look so natural and will be slightly chunky when applied. It shouldn't be too obvious though, if you plan to use these best magnetic eyelashes to enhance the drama of your eyeshadow.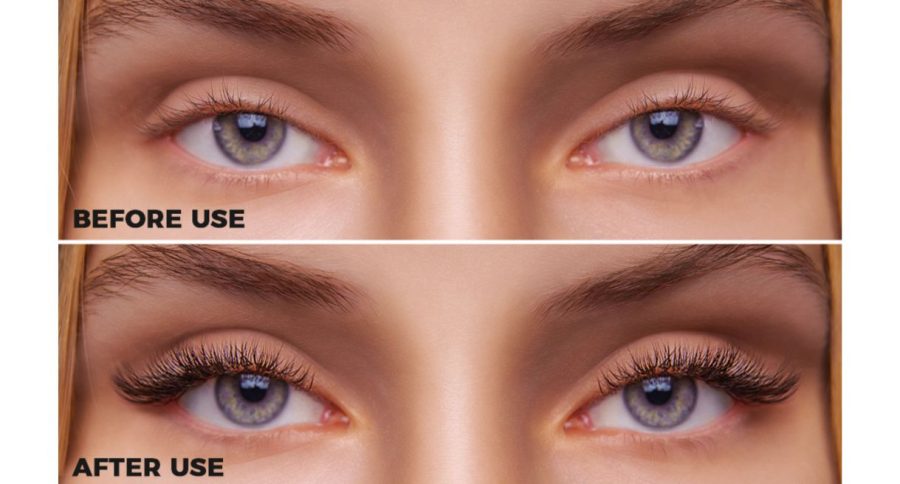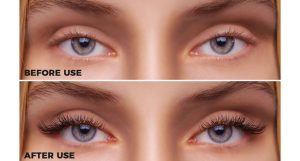 Now that you've got the idea of which magnetic lashes to get, let's find out how to apply them:
How to Apply Magnetic Lashes: Achieve Effortless Beauty
Conclusion
Now, y'all know what you need to do, don't you? Feel free to scroll up for your further look on the 9 best magnetic lashes and pick out the one of your preferences. You know, it is because you deserve them all, as long as your overall looks can slay even harder than ever!How much do you rate our show of the best magnetic lashes of today (well we hope it will be 11 out of 10)? Let's see how impressive your enhancement can be by visiting our website for more updated, and nice and fresh information: https://vietnamlash.com/!
Read more: Can You Wear Magnetic Lashes On Top Of Eyelash Extensions?