How to start a lash business is one of the most-searched questions when you plan to become a lash artist. We will show you a detailed guide to being a "Warren Buffett" of the lash industry.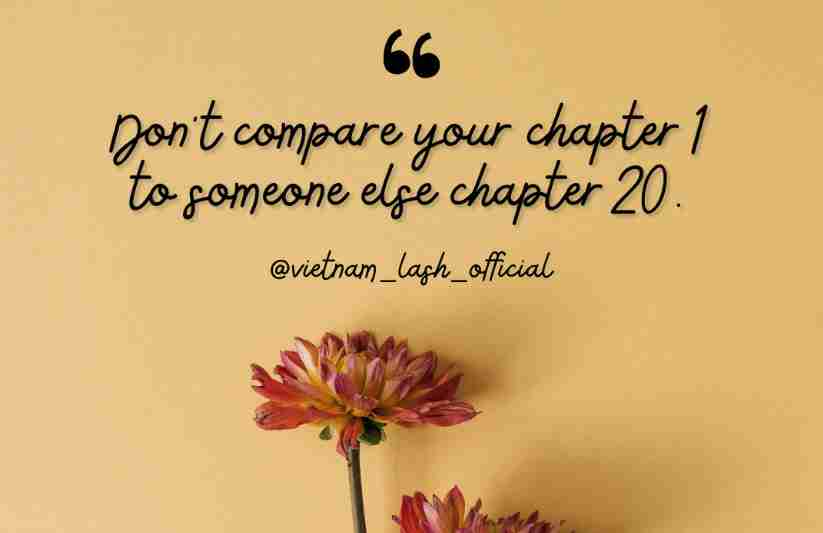 The lash industry is a potential and lucrative field; hence many people consider how to start a lash business to be a sweet spot. According to Grand View Research, Inc., the worldwide eyelash extension market will expand to reach 1.6 million USD by 2025. That's such an impressive figure. 
Once you decide to move forward to the next step and have your own eyelash business, we are sure you will feel excited and overwhelmed as well since you don't have clear guidance to do everything from scratch. 
Understand your worries, we have listed the most significant things you should pay extra attention to launching a successful lash start-up. So, let's check the step by step for starting your business right below. 
How To Start An Eyelash Company – A Comprehensive Guide For A Self-Made Millionaire
If you are planning how to start an eyelash company, this article is one of the most useful sources you can refer to. We will break the long process down into small steps so you can follow them easily. Scroll up your sleeve and begin to write your brand name on the Eyelash Extension Walk Of Fame. 
Must Be A Well-Trained Lash Artist
We're sure you will offer a wide range of services to clients and promise to bring them eyelash extensions in different styles. To attain those targets, you must be a well-trained lash tech. If you want to apply extensions by yourself, you have to learn essential training and receive qualifications.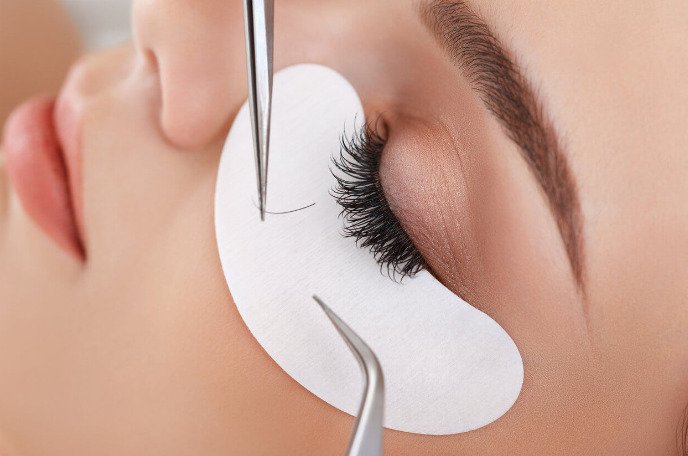 The licenses and certifications also show the professionalism and legality of the services you provide for customers. However, before joining any course, remember to check out the state norms carefully since the region you choose to practice in will have a big impact on your certification requirements. 
Once you determine the required certifications, esthetician or cosmetologist, you should look for reputable academies to get accredited licenses. Some tips to choose the right programs: taught by top-level lash artists, priced moderately, and has a good alumni community. After the course, you can proudly display the certifications on the wall. 
Read more: What Do You Need To Be An Eyelash Technician – A Specific Guide
Dive Into Lash Market
The next step to deciding if your lash business can thrive is diving into the lash market. You have to dig deeply into the target market, and competitors to build sustainable business development. You can do research online or offline. 
You should know the future lash clients you want and predict which eyelash trends will create a boom. Some questions you can research are: the current lash trends, gather personal opinions, and search on Google, Facebook, and more to know customers' insights. After that, you can create customer personas to help to understand clients properly. You should make a note of their ages, income, professions, lash selections, and the time and money they are willing to spend on eyelash extensions. Remember that your market will not include everyone. 
Next, you have to check out your competitors to know what lash services they are offering. You can pose as a client and visit competitors to experience and understand their prices. Learning from rivals is the best way to get ideas for your business. Don't forget to take note of the best techniques they are applying to attract and retain loyal customers. You can also look for more lash business on social platforms.
You can create a business plan to have effective business strategies. Moreover, this plan also helps to attract banks or investors. The good plan will consist of information: an overall of your company, services it will offer, financial projections, target market, and a general marketing plan. 
Invest In Your Lash Brand
It is not an exaggeration to say that your brand is the face of your company. It is the way people remember your business. If you are a creative person, this task will be fun. You need to choose a brand name, colors, and logo that you will use for your business for many years. The brand name should indicate the service you provide for clients. The excellent name should be short, easy to remember, and fit into a logo.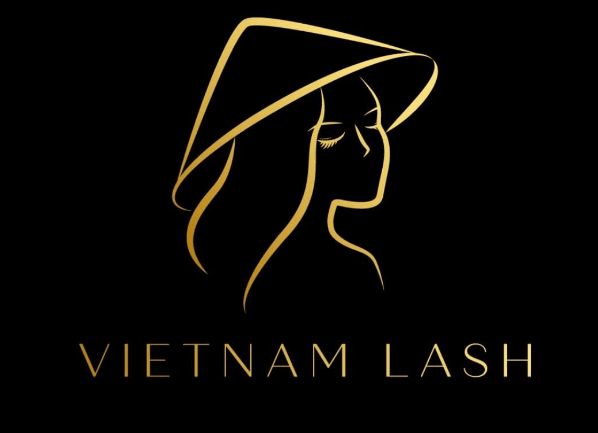 Moreover, suitable colors will enhance the logo and leave a special mark on people's minds. The maximum number of colors is 4 which are harmonious and complement each other. An experienced designer will help you do this task. Once you have the logo, you can use it to advertise your business. 
Home-Based Studio Or Rent Studio Or Lash Salon
Choosing the right place for your business is significant since it influences your revenue. If you are in the starting stage, we highly recommend you set up your business right at your home to save on rent costs. However, you can also rent a studio or build a lash salon.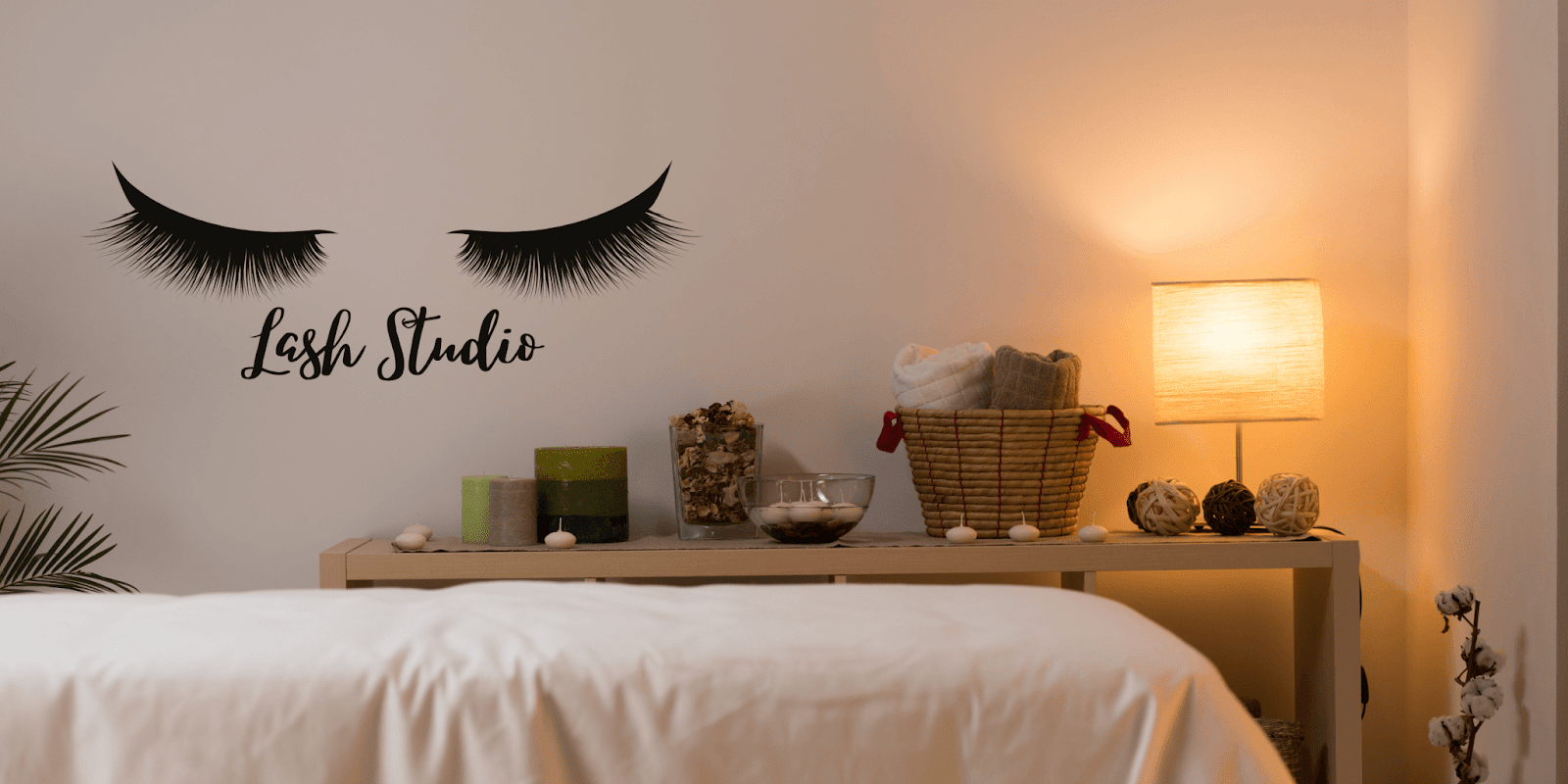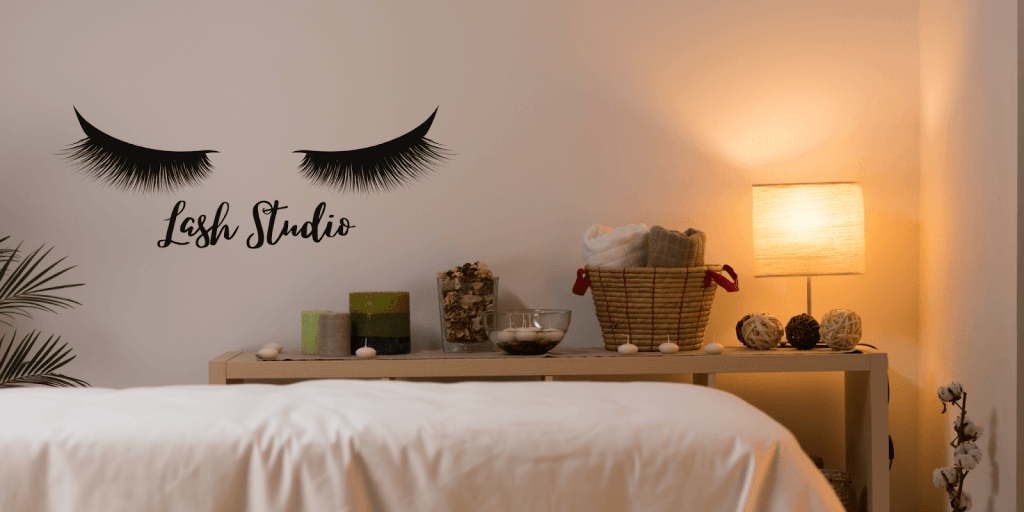 At-home studio: You can save on rent costs when opting for this location. Rent charges are quite pricey. However, you should focus on creating a professional environment, and bringing your clients a luxurious feeling. You need to invest in equipment from scratch. 
A rent studio: This choice allows you to choose a perfect place for your business. You have to pay a bulk of money and it requires a lot of maintenance and set-up costs. However, it can offer clients a professional feeling. 
Salon Studio: Studio setups are simple to work in, you can request a separate space for privacy. The price is lower than renting a studio, yet you have to share the profit with the salon and your brand name cannot stand out due to the salon's name. Nevertheless, you can build your clientele before starting your own studio. 
Another option you can consider for saving your budget is a mobile lash station which means you will go to clients' homes for lash extensions. The light and comfort level cannot be too good and will be quite difficult to proceed. 
Your Brand On Social Platforms
Nowadays, people prioritize booking via websites or social platforms instead of going to your business directly. Social media is a key part of building a business. That's why you should establish various accounts on different platforms and create a website for easy access. 
You need a separate business email. You can do this task right after you settle the brand name. Moreover, an email ID will be a backup inbox when your website is broken down. You can print the email ID and website on the card. Check the official email frequently (4-5 times per week) to boost your business exposure. 
Besides having a physical studio, you can get more clients from online search engines doubling your revenue. The more famous your website is, the more money you can earn. You can hire a content writer and developer to set up your lash website, then add content to meet customers' insights. 
As we mentioned, you can build and merge a booking system into the website that will please your customers and keep you updated without disturbances and save the cost to hire a secretary. The booking volume will be calculated and reflected in a report so you can know if your business is growing up or down. 
Several technologies you can consider to apply for your company are: 
Point of Sale (POS): Manage day-to-day finances. You can also build different payment methods Stripe, Paypal, and Square to make payment more convenient. 
Customer Relationship Management (CRM): This tool will help you meet clients' satisfaction with your service. It works as the persona so that you will know customers' preferences and appointments. The data is grouped by segments or personas. 
Scheduling software: This software can support customers by reminding them of appointments, and allowing them to book appointments via Google Business. Moreover, you can add the book button business's Instagram and integrate it with your POS. 
Social media will help you maintain your business's image and attract more potential customers. It also helps you contact clients directly via message without needing their phone numbers. Facebook and Instagram are the most popular platforms, but Pinterest, Youtube, Twitter, and Linkedin are effective add-ins. You can post images on them and your clients can comment, and express their feelings so the fame will spread out widely. 
Set Lash Price
Setting eyelash extension prices is one of the most crucial steps when beginning a lash business. This step will decide how much money you can earn. You never want to oversell and lose potential customers. However, at the same time, you don't want to sell yourself at a low price. We will show you some tips to set a fair price.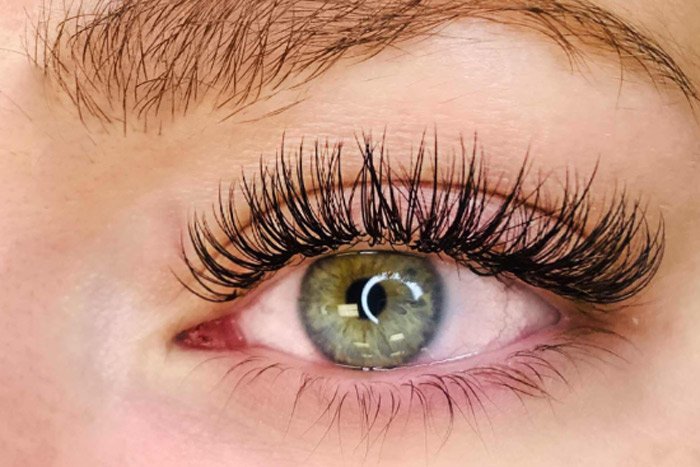 Look at your costs: How much money you have to invest in such as the training courses, business registration expenses, and time. The daily fees to ensure your business can smoothly are the costs of materials, electricity, water, and rent. 
You can check the average prices in your area to know the price level customers are willing to pay. You can also check the lash artists to determine the local competitive prices. 
Decide on a profit margin: After all, you and your customers should be happy with the prices. You can calculate the prices of each service after containing the profit margin in your charges. 
Besides offering clients lash extension services, you also sell the experience to them which is a way you attract and retain your customers. Hence, enhancing customers' experience will keep them coming back. Here are some ideas for you:
Create a soothing and warm atmosphere, and always give them a warm welcome
Increase a professional feel by training employees carefully and maintaining high-quality service constantly. Keep a clean station and the sanitation tools are always ready to serve
Provide a detailed discussion to meet clients' demands: a pre-service and an aftercare package
Start a loyalty program and give them a discount after several certain sessions. 
Propose Cancellation Policy
Sometimes, clients will cancel their appointment or not turn up. Therefore, you should set up a cancellation policy in advance to manage clients and protect yourself from any possible problems. Many lash techs charge a booking fee. This fee can encourage clients to go to appointments on time or decrease the chance they cancel the appointments.
Moreover, if they cancel the session, this fee is a compensatory amount for you. Otherwise, if clients come to the appointment, you can deduct this fee from the total charges they must pay.
Register Your Lash Company
Don't forget to register your lash business. There is a wide range of business options such as sole proprietorship, partnerships, limited liability company (LLC), corporation – C corp, and corporation – S-corp. You should take legal advice before registering to understand the pros and cons of each kind of business. 
Next, you have to apply for the correct licenses such as an esthetician or cosmetologist's license timely to get started with your lash business. Filing your State and Federal Tax ID number will allow your company to register and pay the taxes. If you choose a sole proprietorship, you can skip this kind of number. 
Bank Account
Your bank account for your business should be separate from your personal account since you need to track your business expenses carefully and exactly. Moreover, you have to add a business registration number when setting up a bank account under your brand name. A business account will help financial planning be easier and add credibility to your lash salon. 
Purchase Insurance
Insurance is a protection for yourself and your business to ensure you are protected in this sue-happy era. There are numerous insurance policies you can choose from but good insurance should include: 
Professional liabilities: To protect you against the claims of failure to provide a service advertised, misconduct, or negligence
Product liabilities: Cover claims that property damage or bodily injury is caused by products that your business distributes, makes, or sells. 
General liabilities: Solve any claims from 3rd-party: an injury or property destruction in the salon
Property damage: Protect inside property from covered risks: theft, fire, or vandalism
Buy Essential Equipment And Evaluate Costs
You should know how much you need to invest in your lash business to plan and gather funds if necessary. Furthermore, you can prepare an available amount to use in unforeseen circumstances. Here are essential things for your lash salon:
Lighting and decors
Lash bed or reclining chair
Comfortable chairs
Linens and sanitary covers
Lash cart
Sink and sterilization area
Shelves and storage
Lash extension supplies
Insurance and permits
Scheduling software
Marketing 
Starting A Lash Business – Other Potential Options
The previous information is for lash artists who want to start a lash business as a lash salon, however, it is not the only choice. You can select various kinds of lash businesses. Scrolling down to explore more. 
Become A Lash Distributor – A Private Label
If you are a well-trained lash artist already and you want to go further in the lash industry, you can think of building your own private label. With your experience and knowledge, you can invent products or improve current ones that help you attract and retain more customers. 
However, beginning a private label takes a lot of dedication and investment. You also need to work harder to push ahead of the competitors but it will open up more opportunities in the future.
Release Lash Extension Courses 
With the expansion of the lash industry, more and more people want to become lash techs. Hence, offering courses on lash extensions is a good way to start your lash business. 
Ebook: If you have influences on the Internet, you can publish and sell an ebook about lash extensions on different platforms. Sharing is caring. You will need to spend some hours writing but when you complete the content, it will help you have some extra cash over time. 
In-Person Training: When you get certified, you can become a trainer to share works of the lash with glamorous eyelash sets. You will help to create the next excellent generation of lash techs. You can offer foundation courses, workshops, and advanced courses for different levels. 
Online Courses: Nowadays, people can do everything on online media. Online courses are the trend and lash extension training is not an exception. If you create well-made online content and post it on Youtube or a blog, you can receive a lot of passive income via affiliate commissions for years. 
VOD Courses: Video-on-demand courses allow you to make money when your videos get certain likes and followers. These courses include instructional videos and people need to pay before watching them. 
Become A Wholesaler
Buying bulk lash extensions will help you save money instead of purchasing retail. You can become a wholesaler to ensure your lash business will be well-stocked. It is a win-win relationship. You can also buy extensions at wholesale prices and distribute them to other salons at retail prices. 
Conclusion 
After this article, how to start a lash business is not a difficult question anymore. We are sure that you are ready to set up your business and deal with any problems if any. No matter which kind of lash company you choose, you always get benefits as long as you make efforts continuously to do it. 
Now you are a boss but your lash journey is just starting. The things you should remember: your first clients are often your friends and family but you will get more and more clients soon. You should build a good network within your area that will help you a lot in the future. Don't forget to collect comments and showcase your lash works to promote your business. We are always here to support you and wish you the best for your lash career. 
Visit our webpage for more updated information: https://vietnamlash.com/