At some points, you have to think of how to remove eyelash extensions, although wearing lash extensions elevates your clients' look significantly. This post will provide you with comprehensive steps. 
All parties have to end, and applying eyelash extensions is no exception. When your customers wear them for a long time, their natural lashes start growing in different directions, and they have you remove eyelash extensions. Sometimes, the lash extensions are applied improperly, and you must also detach them.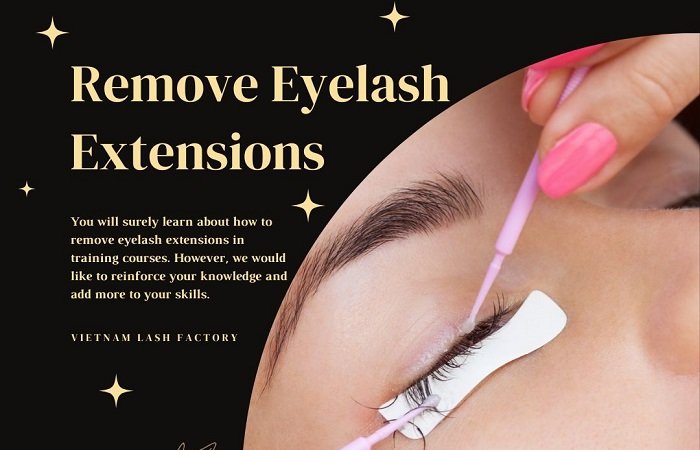 You will surely learn about how to remove eyelash extensions in training courses. However, we would like to reinforce your knowledge and add more to your skills. That's why this article was born. Not only lash artists but clients can also read it to understand what next steps lash techs will do to eliminate extensions from your eyes. 
Among numerous methods, we will instruct you on the correct approach. So don't just read, please write down these precious notes and you will make your clients satisfied. 
When Do You Need To Remove Eyelash Extensions? 
The ideal time to remove eyelash extensions is after 2-3 weeks of wearing them. Because when clients wear extensions, their natural lashes continue growing; after 2 weeks, they develop in different ways and ruin customers' appearance. 
Moreover, some lash artists who have not been trained well can make clients' lashes badly. As a result, customers need to reach out to professionals to remove lash extensions. If not, their eyes can be irritated. 
Step-By-Step Guide For Lash Extension Removal 
Here is the most exciting section in this post. We will show you a detailed guide on how to remove eyelash extensions appropriately and protect clients' eyes from irritations or being hurt. Please help us to note that our instructions are applied for cream or gel lash extension remover only. Therefore, you should choose the right remover accordingly.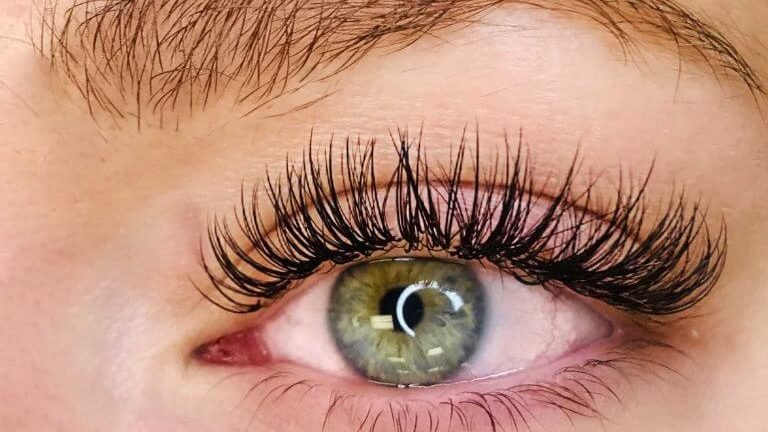 What You Need
What materials and equipment do you need to remove the lash extension efficiently? All things are revealed right now. A note for you is always to choose the top-grade products to bring clients safety and comfortable feelings. 
Top-notch eyelash extension removers: Gel or cream
Cotton swab or pad
Eye makeup remover
Under-eye pads
2 brush applicators 
Timer
Detailed Instruction You Need To Pay Extra Attention To
This step-by-step removal process should be done by lash experts. They understand the features of removers well and can remove lash extensions from clients' eyes without any injury. There are 10 steps, and let's explore what they are. 
Step 1: Pick Suitable Lash Extension Remover
The most crucial part is to select the right lash extension removers. There are 2 common types: Gel and cream. 
Gel eyelash removers have proper viscosity and are used to detach partial or entire sets of extensions from the eyes. You must shake it well before using it and let it sit for 2-5 minutes. Remember to look at the timer to ensure you do not exceed this period since the gel texture can turn watery and irritate eyes. Hence, only experienced artists can apply it. 
All-level last techs can use cream removers, which is the safest way to remove extensions. The creamed texture is easy to apply and exists on the eyes for a while without turning watery and impacting on the eyes. You can use this type to remove the full-set lash extension. 
As we mentioned, using eyelash extensions must be done professionally, and you should never try it at home by yourself if you don't want to damage your lashes. These items are formulated from powerful dissolving chemicals that are harmful if getting into the eyes. 
Step 2: Makeup Remover
The makeup layers on clients' eyes can prevent you from seeing the root of extensions clearly. Hence, you need to pour a little bit of an eye makeup remover onto a cotton pad or swab to wipe over customers' eyes. Make sure all eyeliners, mascara, and makeup are deleted. A tip for you is not to use a fuzzy pad or cotton ball. They will leave cotton fibers or lint on their eyes. 
Step 3: Place Under-Eye Pads
Placing under-eye pads is a must-do step. They will protect the sensitive areas around the eyes from exposure to too many products. You should choose C-shaped pads whose shape can closely follow the eyes' contours. Don't forget to pat gently the pads to help them stick well. 
Read more: How To Apply Under Eye Patches – Tips To Protect The Eyes Correctly
Step 4: Apply Lash Extension Remover To Applicators
Squeeze a few drops of lash extension remover on a plating film. You will use 2 brush applicators to take a little bit of remover. Make sure the brush end of the applicators is coated with remover evenly. In a few rare cases, the remover can cause the bottle to expand due to its solvent chemicals but it is fine to use. However, if the container is expanded notably, you can throw it away. 
Step 5: Ask Clients To Close Their Eyes
Never apply remover when clients' eyes are open since the substances can expose and hurt them. Instead, you need to ask customers to close their eyes tightly before wiping the remover and leave them closed until you finish the removal process. 
Step 6: Swipe The Applicator From The Midpoint To The Tips
It is time you take the applicators and swipe them from the midpoint of customers' lashes to the top. The applicators have to be upward like when you apply mascara. You must pay extra attention to the connection between eyelash extensions and clients' natural lashes. 
Step 7: Sweep Lash Extension Remover On The Lower Part
For the below areas of the midpoint, you also have to apply a thin layer of remover to them. This step will ensure all glue is dissolved. Please keep the remover away from the root of natural lashes since it can make clients feel pain or increase the risk of penetrating eyes. 
Step 8: Let The Remover Work For 3 Minutes
The next step is to wait for 3 minutes to allow the remover to work on the glue and dissolve it perfectly. Don't forget that the client's eyes have to be closed. Some products take about 5 minutes to break down the bond, so read carefully the label before using. After that time, never rinse off clients' eyes as you don't remove the extensions yet. 
Step 9: Pull Out The Eyelash Extensions
Use another applicator to pull out the lash extensions gently. You can also use a tweezer or lint-free swab to do that. The starting point is below the midpoint. Clean the applicator before continuing sliding off the lash extensions; repeat this step until all extensions are removed. 
Step 10: Clean Client's Eye Gently
You can use a clean lint-free swab to tidy up any glue residue on the lashes. Moreover, you should soak a cotton pad into an eye makeup remover or water and rinse the natural lash. You may do several passes to remove all adhesive wholly. After that, you can dry the wet lashes with a lash brush and mini fan.  
Some Advice For Your Clients 
As a lash professional, don't forget to give your clients some advice on how to repair and recover their natural lashes. If their original lashes are healthy, wearing extensions is even more glamorous. 
After Apply Lash Extensions
Lash extensions add depth to clients' eyes and enhance their looks. Let's see several tips to care for them properly.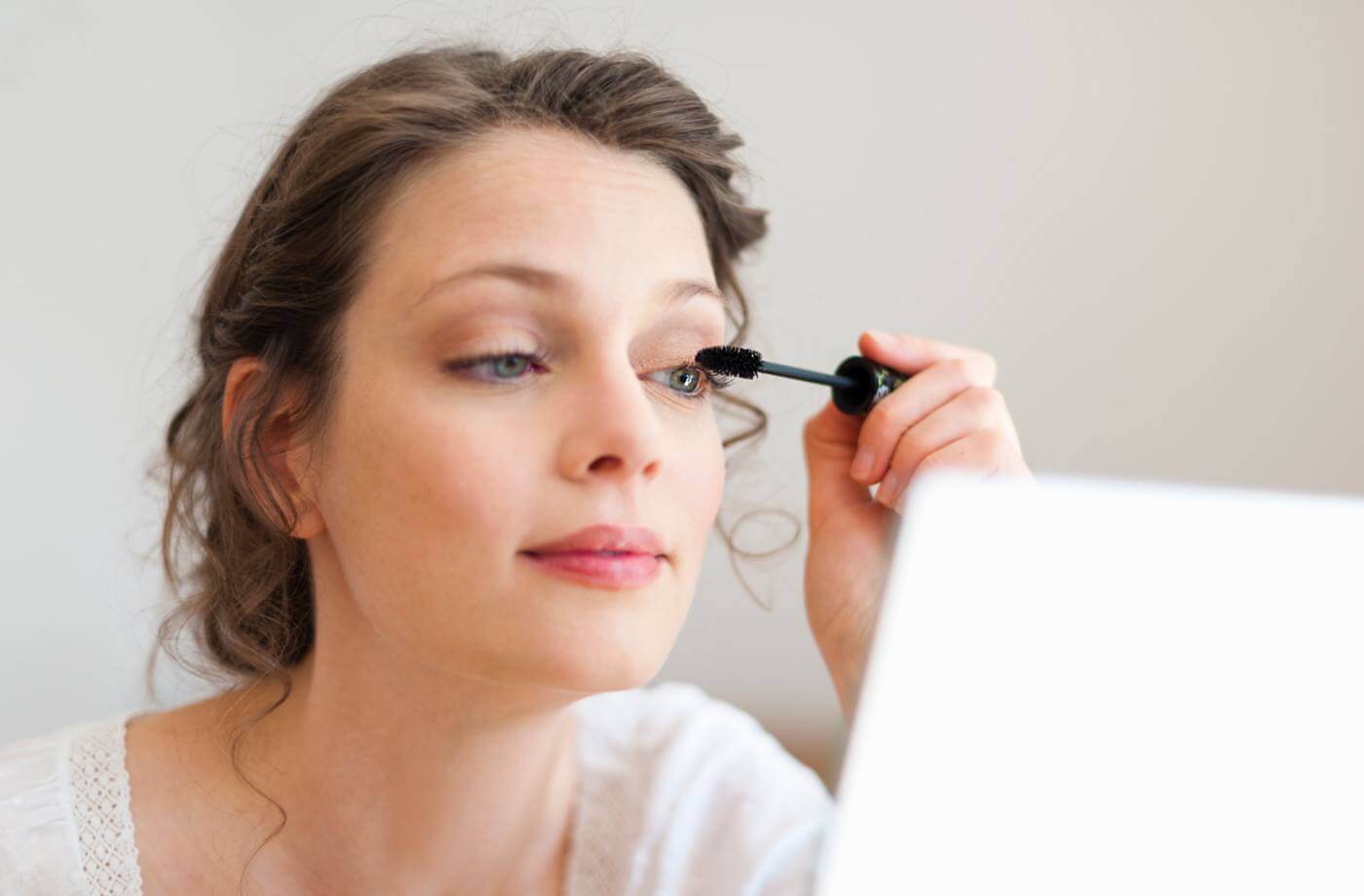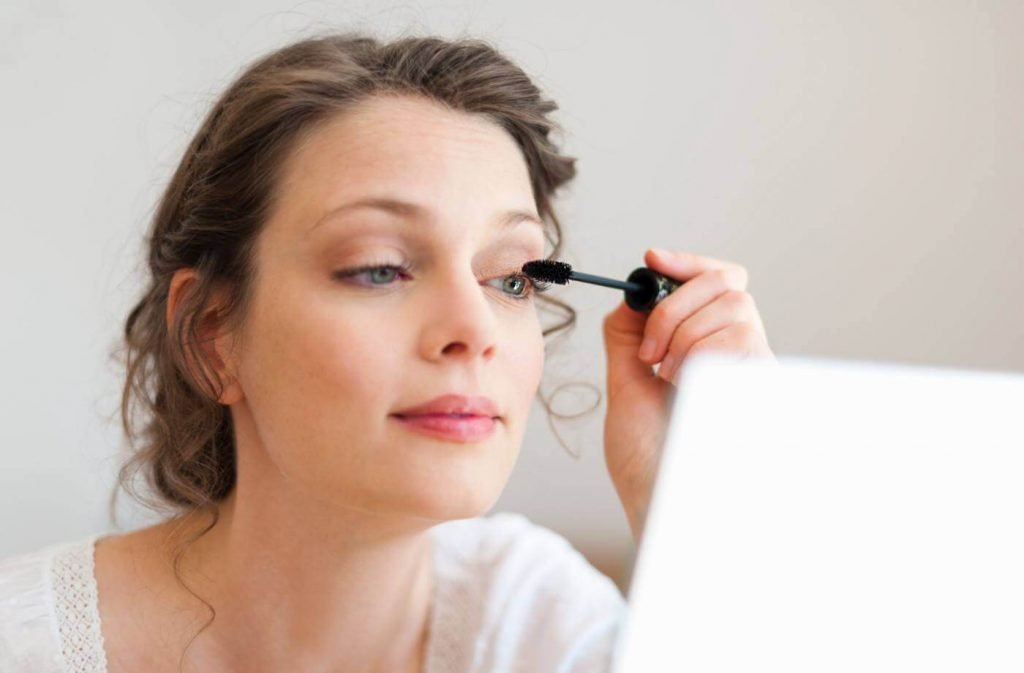 Stay away from everything making eyelash wet for at least 24 hours after lash extension application
Shouldn't wear mascara while wearing lash extensions. If clients have to brush mascara, choose an oil-free one. 
Don't let your face hit the pillow, and wear eye masks. Anything exposed to your eyelashes can point them in the improper directions or irritate them
Never use products with oil-based on your face: hydration, cleansers, and makeup removers since they will damage extensions in a few days.
Try not to touch, twist, pluck or pull the lash extensions. Using an eyelash curler is not recommended.
Repair And Recover Natural Lashes
After removing lash extensions, don't rush to attach another set of lash extensions right then. Clients' natural lashes need time to recover. You can refer to our suggestions to advise your customers to bring their lashes back vigorously.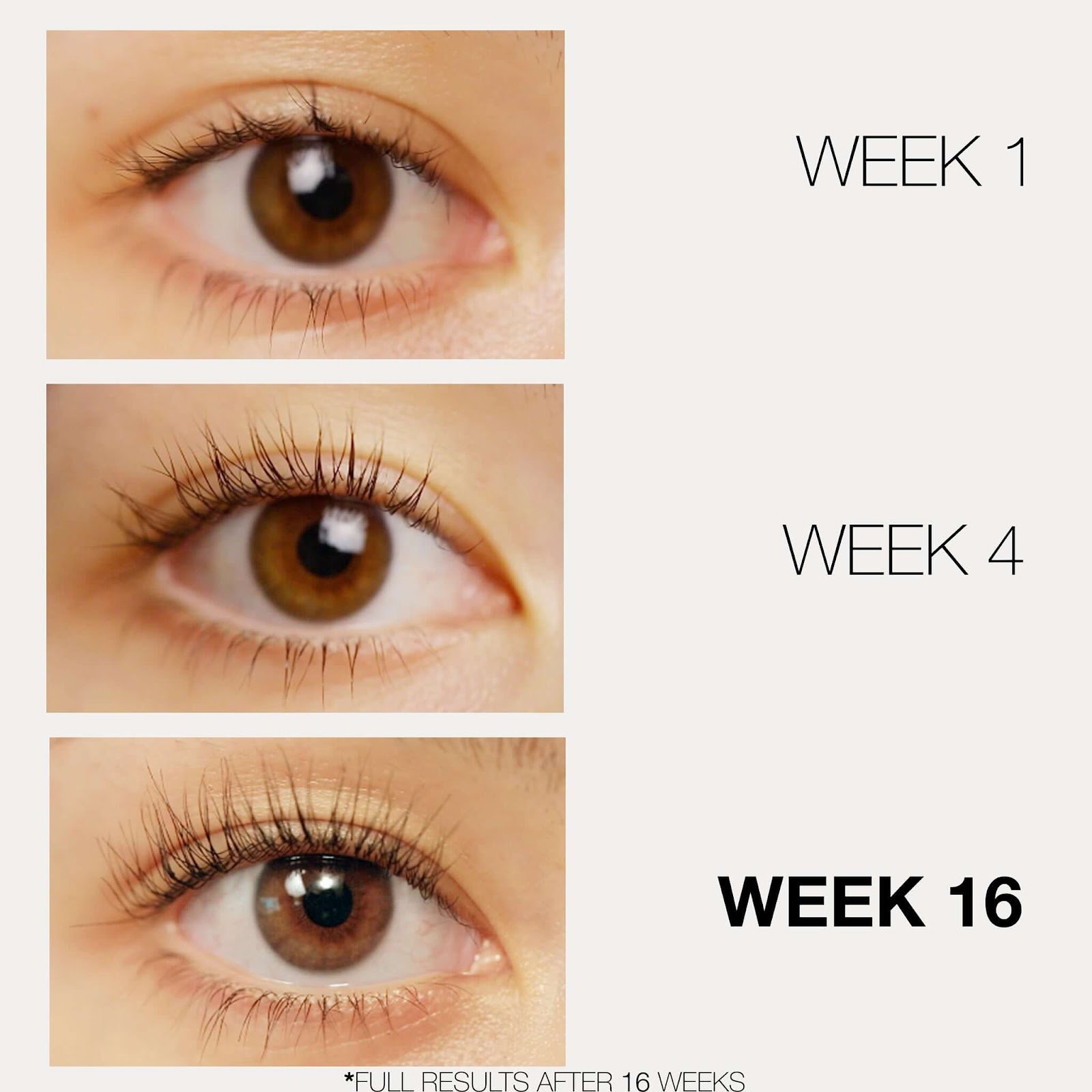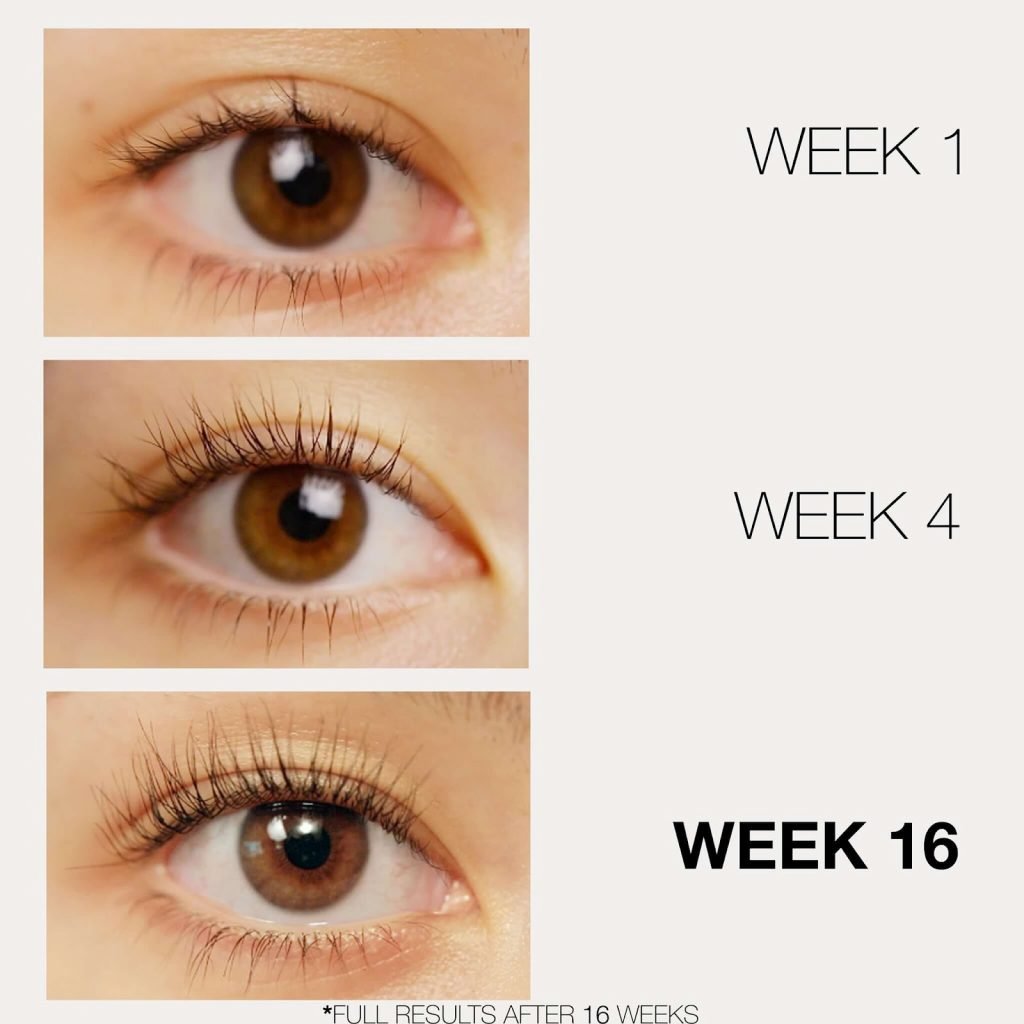 Apply eyelash conditioners or serums to nourish your natural lashes and encourage development. Although it takes some time, you can expect healthy, thick, and sleek lashes. 
You should use botanically infused oil-free cleansers to wash your face. 
After removing extensions, you should be extra gentle when cleaning your eyes with an eye makeup remover and never rub them.
Don't share your makeup products with others since their items cannot suit your current status. 
Don't Forget To Refer To Our Suggestions
If you want to protect your client's eyes carefully, you should not skip our suggestions. You can find them conflict with other posts but believe us, we have referred a lot of lash experts. We ensure all information below is correct.
Should Not Remove Lash Extensions By Yourself
We have often mentioned that you must warn your clients never to try to remove lash extensions by themselves at home. There are a lot of risks in case they do that. Moreover, the cost of extension removal in salons is not high. 
When customers eliminate extensions at home, they usually rub or pull lashes harshly, which might break down natural lashes. In the worst case, they can lose their original lashes entirely. They take at least several months to grow back their health and thickness. 
Keeping their eyes on the removal process is an impossible thing. If they are not quick enough to close their eyes, the products can penetrate their eyes, which can cause infection or irritation. 
Using Vaseline-Petroleum Jelly – It Is A Big No No
"Can I use vaseline to eliminate eyelash extensions?" – Our answer is no. Although it may create a slip between the glue and the lash, it also leads to infections, irritations, or ruins the natural lashes. 
Using Baby Oil, Coconut Oil, And Olive Oil – Another "No"
Since customers cannot use specialized lash extension removers, they usually use natural oils. Still, they might bring numerous potential dangers: clogged eyes due to excess oil skin that leads to pimples, blackheads, breakouts,… 
Natural oils are not as potent as eyelash extension removers, so they have to wipe many times to detach them. That's why a lot of original lashes will fall out. 
Conclusion
You need a dizzying number of products for eyelash extension removal. Besides, these materials should have top-notch quality at acceptable prices. If you are wondering where to purchase lash extensions, we highly recommend Vietnamlash.com. This company can ship any product you want all over the world. 
Vietnamlash's missions are to offer all materials you need in your hand, including lash extension knowledge. If you want to improve your skills, don't forget to visit useful blogs on Vietnamlash.com. We are sure you will get a lot of new information from them. 
You can try them and thank us later. Last but not least, remember to remind your clients to come back to your salon after 2-3 weeks of eyelash extension application before their lashes begin to grow disorderly.
Visit our webpage for more updated information: https://vietnamlash.com/