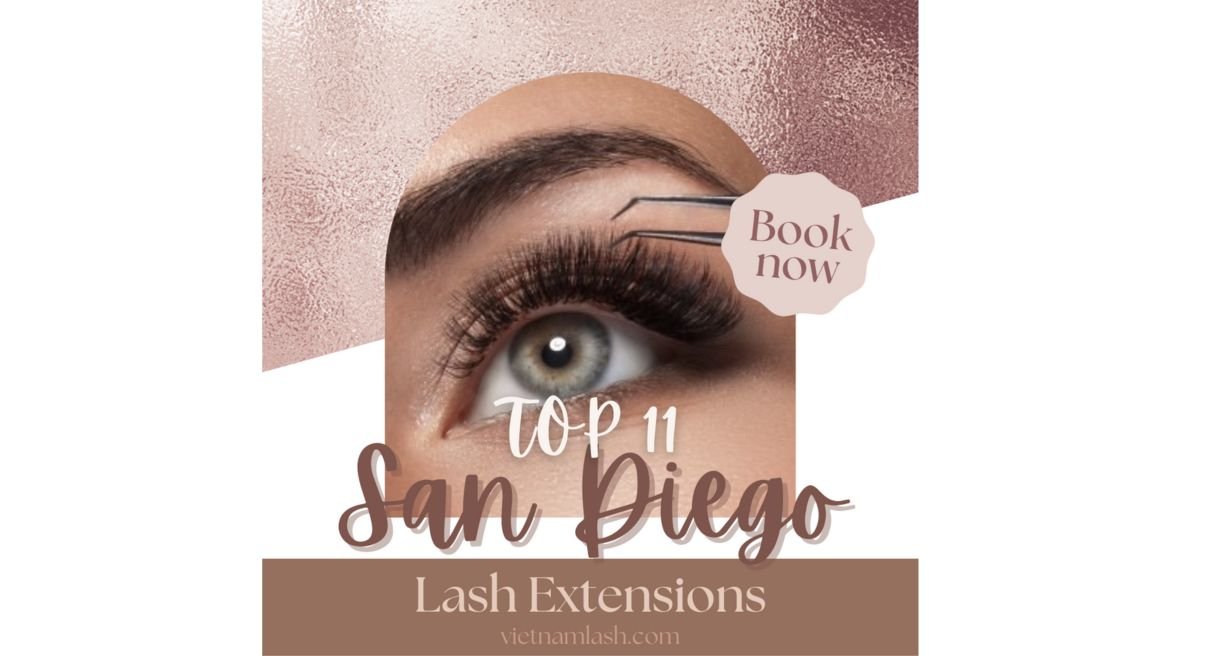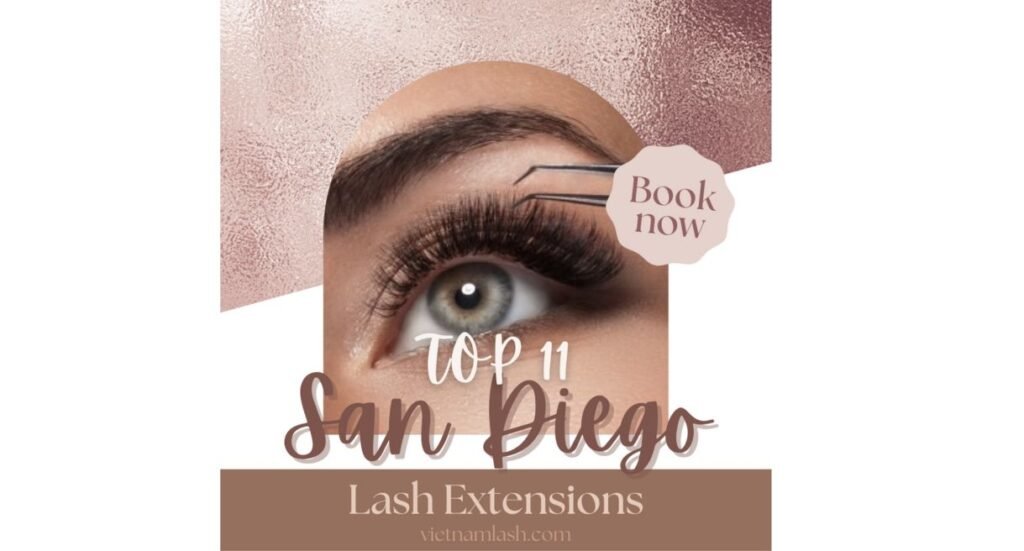 Welcome back to another episode of the best eyelash extensions around the world beauties! Today, we're excited to share with you another list of the top-notch salons eyelash extension San Diego for your future visits! Anyone coming from anywhere can make them among your most favorable salons to travel to for the sake of your own beauty enhancements. No time to wait, follow through for the top best 11 lash extensions San Diego given right below!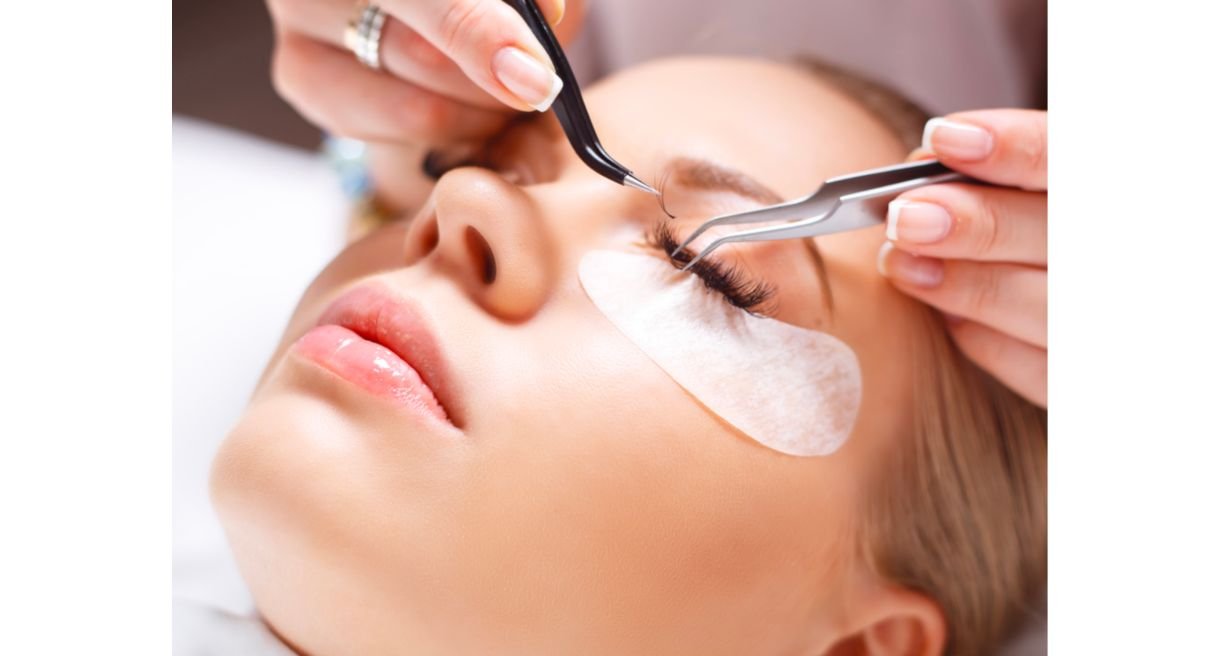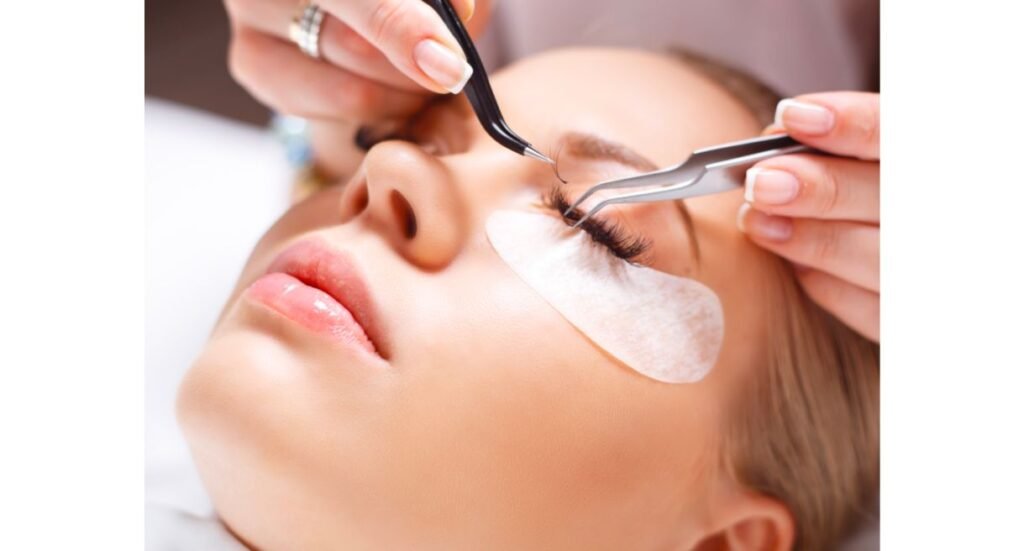 Top Best 11 Eyelash Extensions San Diego
We deserve to be physically upgraded for the state of mental improvement, and so do any of your lashes qualitatively and quantitatively enhanced! Whoever lives in the city of San Diego (or wherever else), are you ready for the best 11 eyelash extensions San Diego salons to get your eyelashes through? Tighten your seatbelt for the "roller coaster"!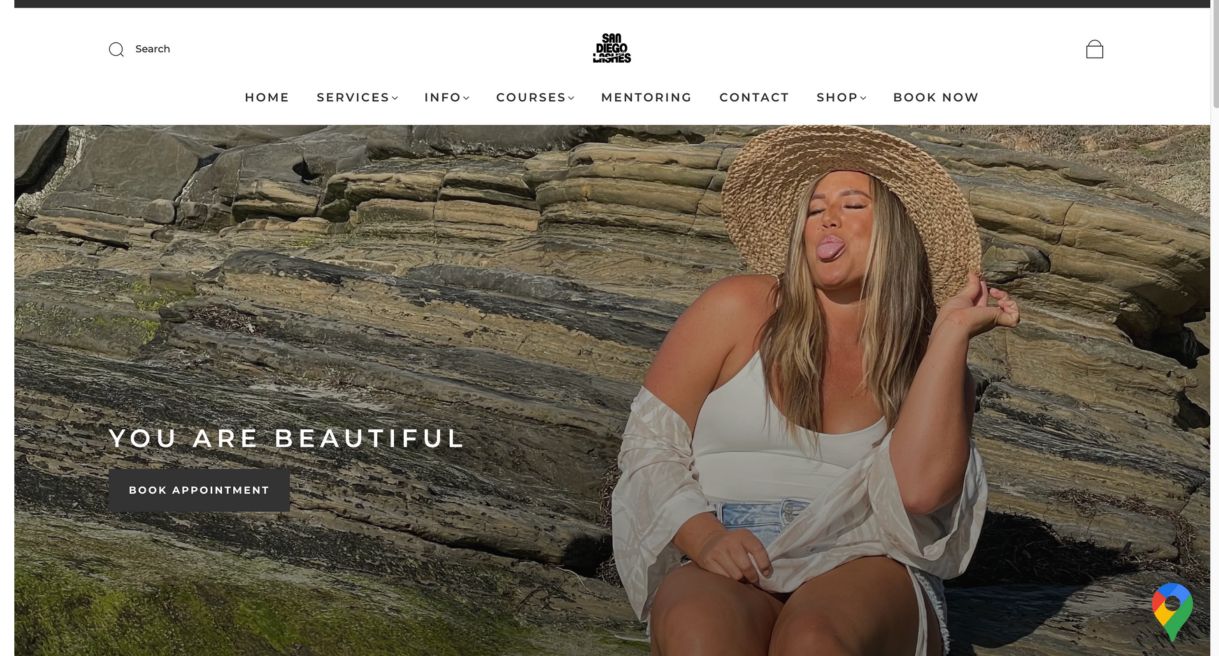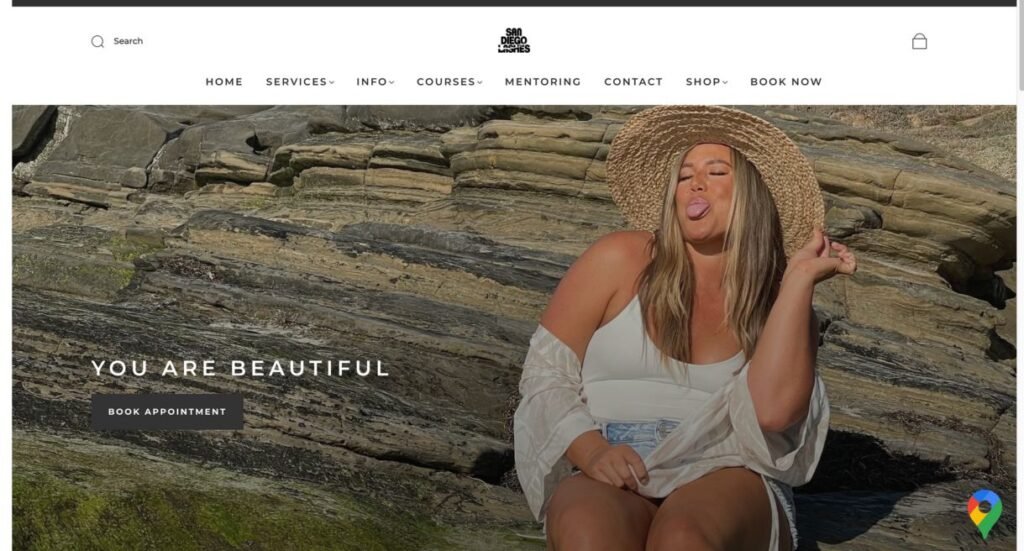 Founding

10+ years

Services

Lash Extensions, Lash Lifts, Brow, Microblading, Lip Brush

Rate

5 / 5

Opening – Closing time

Mon – Fri

8am – 7pm

Address

3050 1/2 Clairemont Dr., San Diego, CA

92117

Sat

8am – 6pm

Sun

9am – 5pm

Hotline

+1 619-415-6677
Visit San Diego Lashes, one of the most highly rated eyelash extension salons San Diego, if you are seeking for bespoke lash extensions. The lashes from this salon are renowned for lasting a long time, and lash pros here are said to be super sincere, kind, and competent. To offer you the most attractive look for your particular eye shapes, their specialists will provide you with a wide range of lash extensions of various designs.
Jamie is appreciated by many of her fellow lash artists as one of the elite (few) in San Diego when it comes to doing eyelashes. She always comes highly recommended since she is an amazing lash artist who not only creates stunning lashes but also considers your whole style to make sure the lashes complement your face and eye shape.
2. Tiny Drey Lash Studio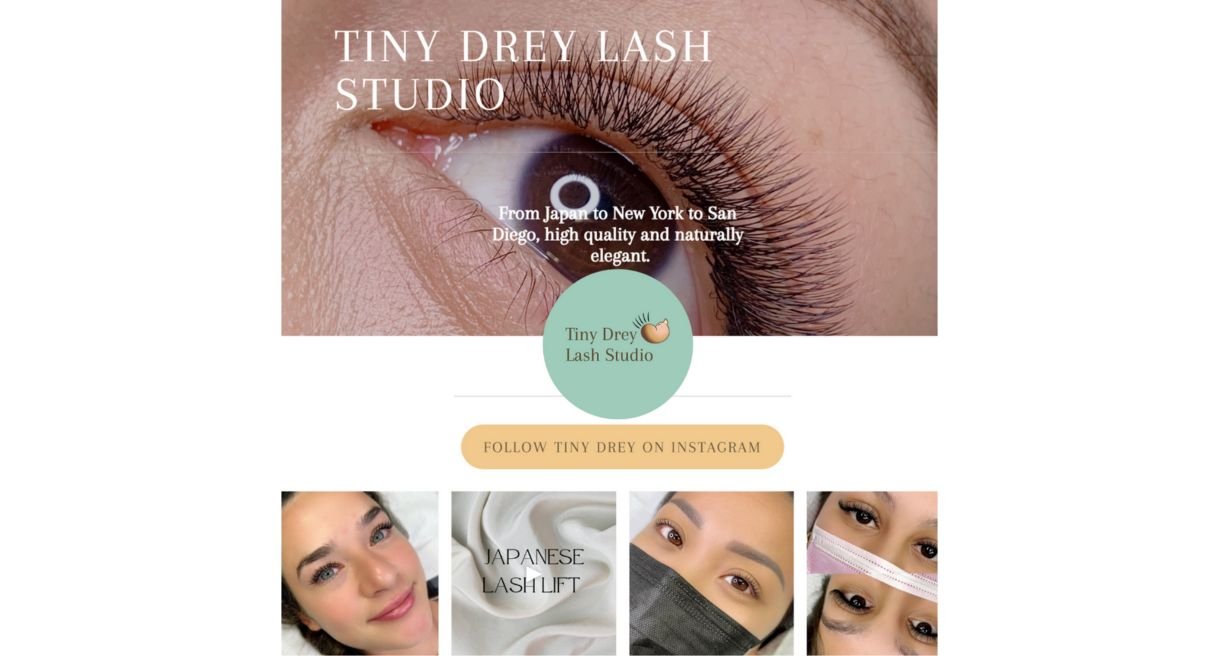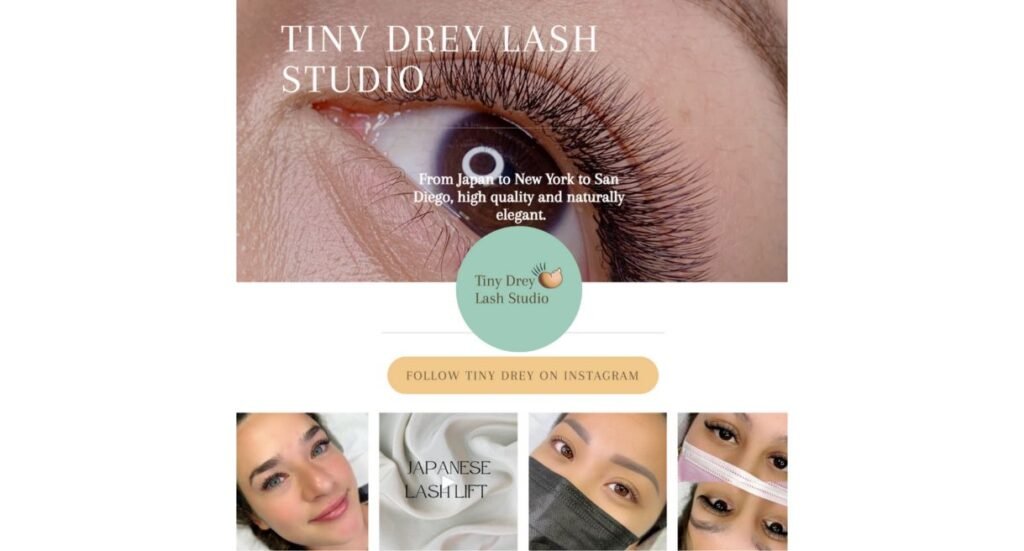 Founding

10+  years

Services

Lash Extensions, Lash Lifts, Brow Lamination

Rate

5 / 5

Address

4240 Kearny Mesa Rd Suite 105, Studio 9, San Diego, CA 9211

Opening – Closing time

Mon – Fri

10am – 7pm

Sat

10am – 5pm

Hotline

+1 929-366-8512
This eyelash salon is undoubtedly a "dream that comes true" as the best eyelash extensions in San Diego! Locals agree that Tiny Drey Lash Studio is among the greatest places to get lash extensions in San Diego, and for good reason. You will not be disappointed if someone doesn't want to feel like a million bucks when you leave this studio.
This location is by far the best San Diego lash extensions after touring the area and visiting a few other locations! Anything from the outstanding work done by all the professionals to the customer support! Because of their attention to detail, not a single one of their clients has ever had a problem with their lashes. Don't forget to tell everyone about this wonderful salon!
3. Tenderoni Lashes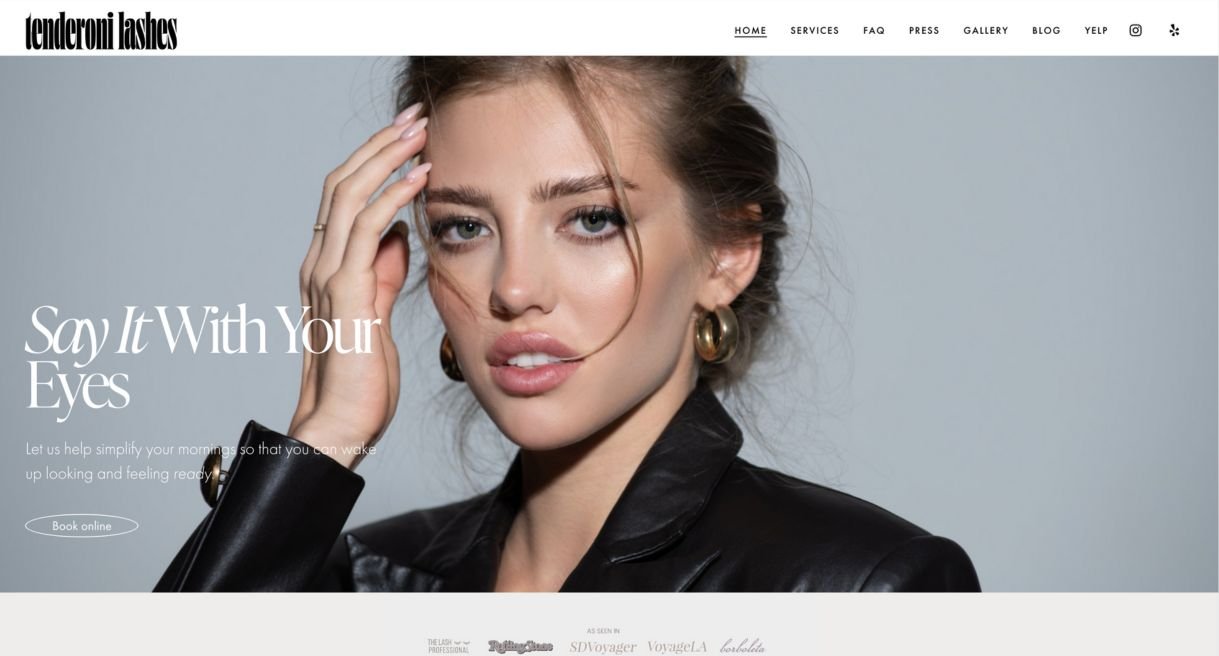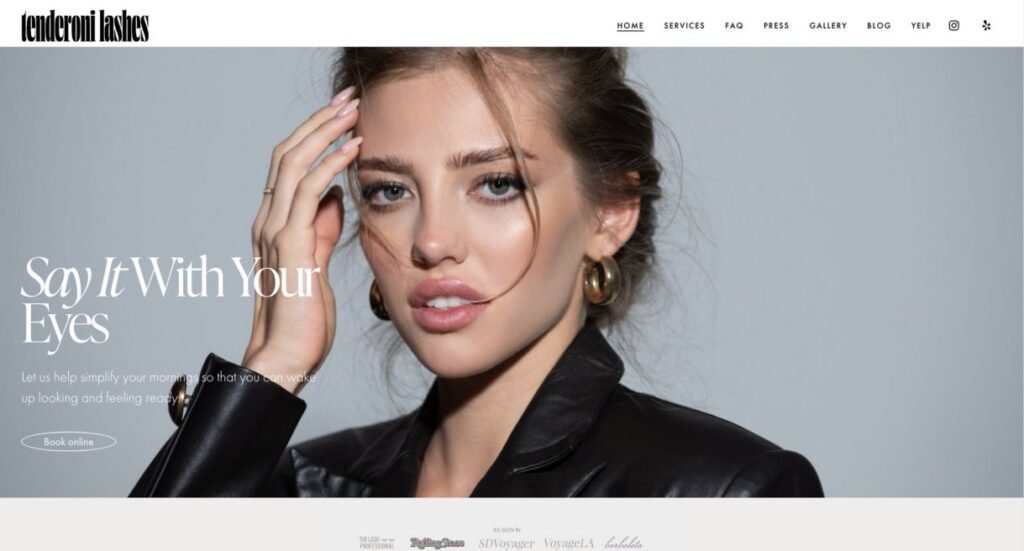 Founding

10 years

Services

Lash Extensions, Lash Infills & Removals

Rate

5 / 5

Address
Original

San Diego

Opening – Closing time

Sun – Fri

12:30 am – 4pm

Current

 

7617 Melrose Ave, Los Angeles, CA 90046

Sat

12:30 am – 4:30 pm

Hotline

+1 323-377-7024
Lashing queens, Tenderoni Lashes understands that the details truly do matter! Introducing Tenderoni Lashes, the top-notch lash extensions San Diego! To get the perfect lash look and gorgeous coverage, they always let their clients customize all aspects of the lashes including length, thickness, and curl, etc.
The eye framing technique will be used by Candace, the brilliant founder and master lash artist, to create the best look for your particular eye shape. She is so professional, informed, and meticulous, besides  being a pleasure to chat to. She has a way with magic, no lies!
4. This Lash Life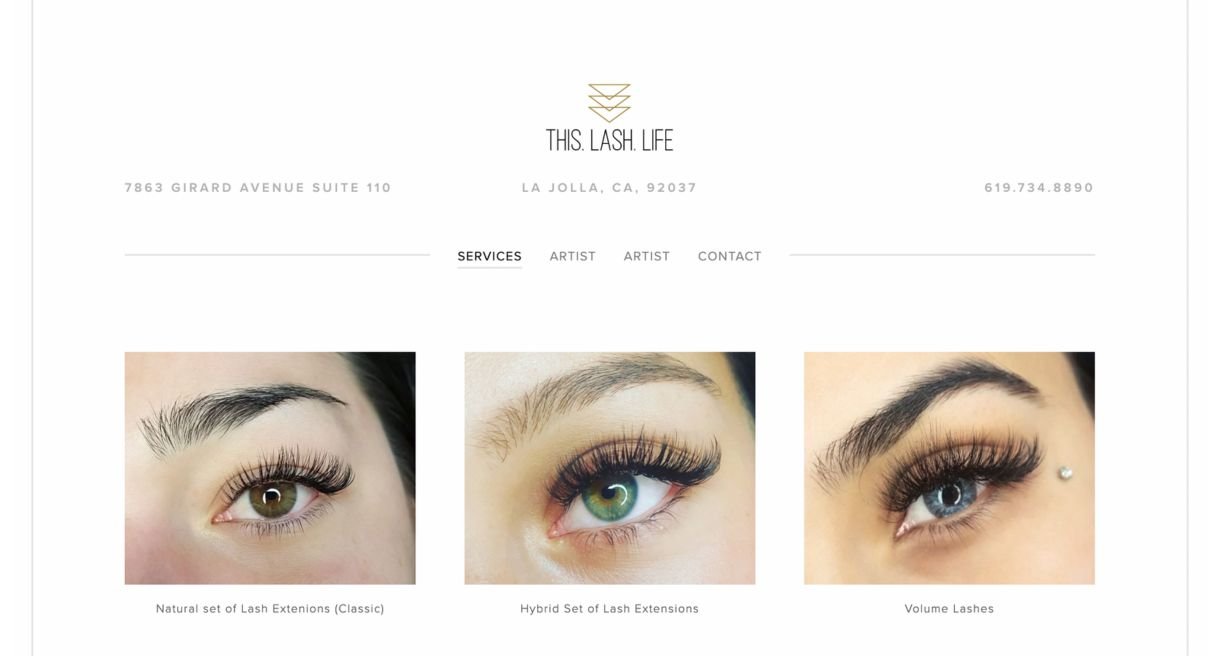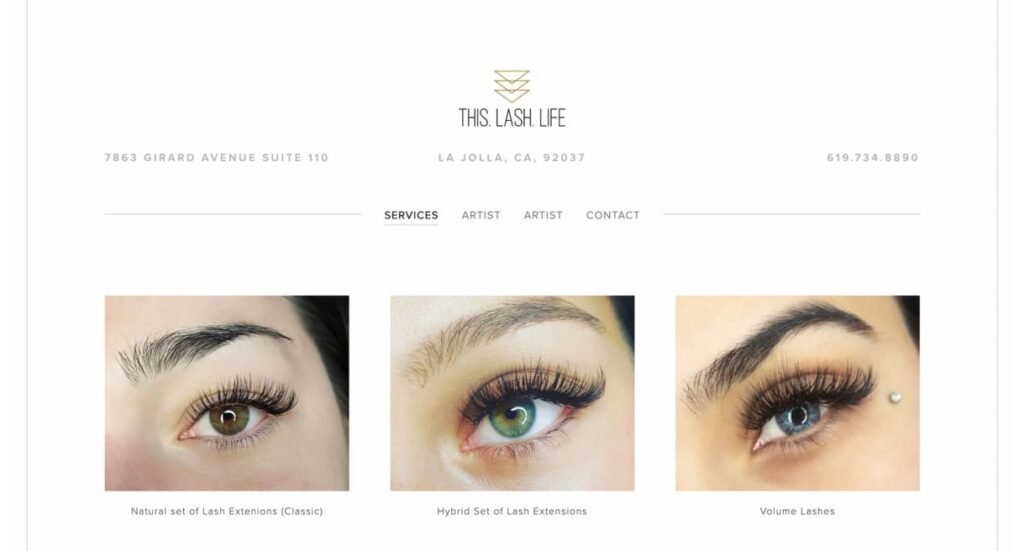 Founding

7 years

Services

Lash Extensions, Lash Lifts & Dips, Lip Brushing, Brow

Rate

5 / 5

Address

7863 Girard Ave, La Jolla, CA 92037

Opening – Closing time

Mon – Fri

9am – 5pm

Hotline

+1 619-734-8890
This Lash Life is a great life and one of the greatest eyelash extensions San Diego has to offer, even though we can be a bit biased! Andrea, the skilled Lash Artist at This Lash Life, is very accommodating, mindful of the requirements, and desires of her clients, and meticulous in all she does. Ladies, trust us when we state this! Andrea is the lash artist! She truly cares about her clients, takes her time to perfect your lashes, and is very accommodating to all of their demands!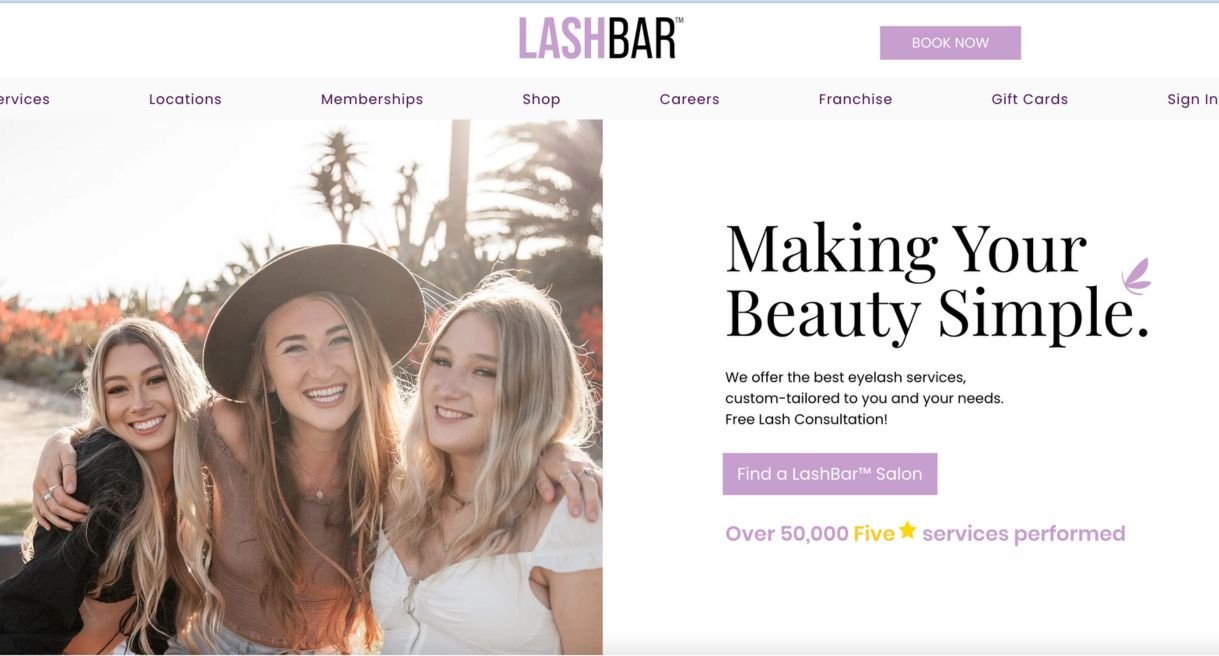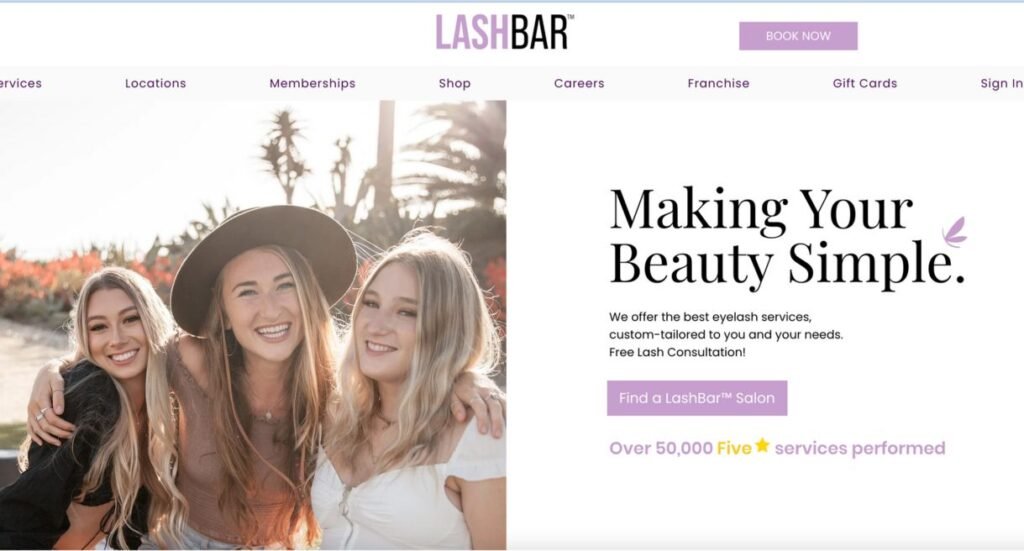 Founding
Rate
Opening Hours

Mon – Sat

6 years

5 / 5

9:30 am – 6:30 pm

Services

Lash Extensions, Lash Lifts, Brow Lamination, Threading, Waxing

Address
Hotline

910 Grand Ave #205, San Diego, CA 92109

+1 619-356-0910

Icon, 350 11th Ave UNIT 131, San Diego, CA 92101

+1 619-693-6651

3909 Fourth Ave, San Diego, CA 92103

+1 619-738-0280

16445 Paseo Del Sur UNIT 135, San Diego, CA 92127

+1 858-769-9591

9920 Mira Mesa Blvd, San Diego, CA 92131

+1 858-621-3227

5710 Kearny Villa Rd #203, San Diego, CA 92123

+1 858-848-9284
Your premium lash experience is provided by LashBar TM stylists, who are outfitted with the best tools and internal training available which enables you to leave feeling fully assured and accomplished. Your stylist will work with you to tailor the styles, lengths, and curls to give you the lashes of your dreams after you begin with one of their four incredible designs.
LashBarTM, as one of the best eyelash extensions San Diego, always provides high-quality products and services for various beauty treatments thanks to the expertise of their certified cosmetologists and estheticians. They have fully qualified and registered stylists who provide you with vast knowledge and safety for your undying beauty.
What will you receive from LashBar TM? The very first one is that having gorgeous, renewed lashes every morning will boost your confidence. It is about putting in less effort each day to always look your best! Next, applying falsies, curling lashes, and/or applying mascara every day will save time. The goal is to spend more time resting by cutting down on your morning and evening routines.
What else? There will not be any hassles or danger of having fake eyelashes stab your eyes or mascara running down your face. Their lashes are pleasant and light. Lastly, sweethearts, there will be more "me time" for you, too! Enjoy a quick respite from your hectic schedule as you treat yourself to their soothing process, which is the perfect way to reward yourself for all your hard work within a day!
6. Suzie's Beauty Studio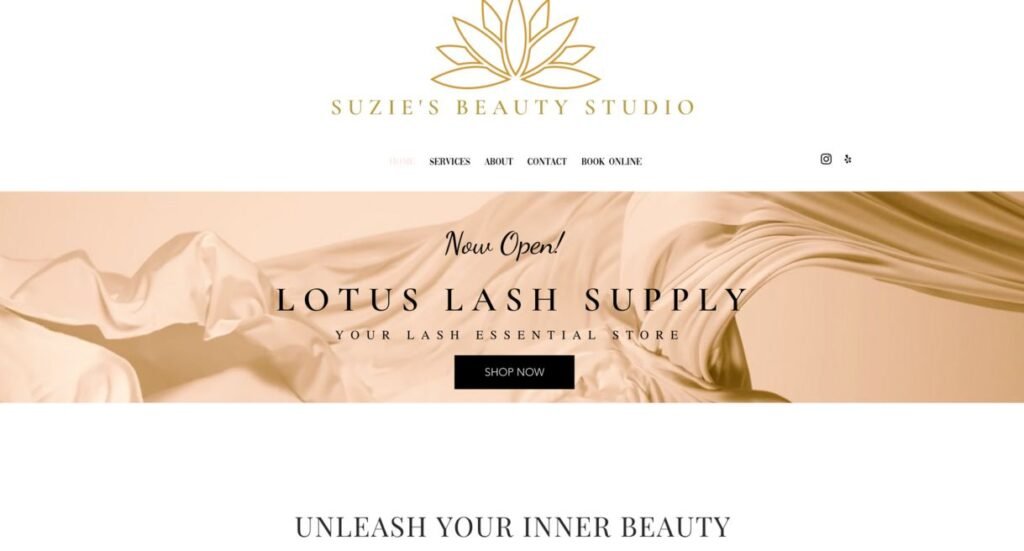 Founding
4 years
Services
Eyelash Extensions, Lash Supplies
Rate
5 / 5
Address
8160 Mira Mesa Blvd Suite 107, San Diego, CA 92126
8680 Miralani Dr UNIT 106, San Diego, CA 92126
Opening – Closing time
Tues – Fri
10am – 7pm
Hotline
+1 858-356-5591
Sat
12pm – 7pm
+1 619-867-7265
You will receive nothing but the best customer service at Suzie's Beauty Studio, the greatest eyelash extensions in San Diego, from the minute you step through the door to the moment you leave. You will be delighted with every single service that this salon provides.
Only the best materials and cutting-edge methods are used to create beautiful lashes at Suzie's Beauty Studio. Thanks to the wonderful owner, every technician is excellent as well. Their talents are enormous and they are so courteous, thoughtful, and professional. You will always have a terrific time here and we would not dare tell you otherwise!
7. Blink Lash Boutique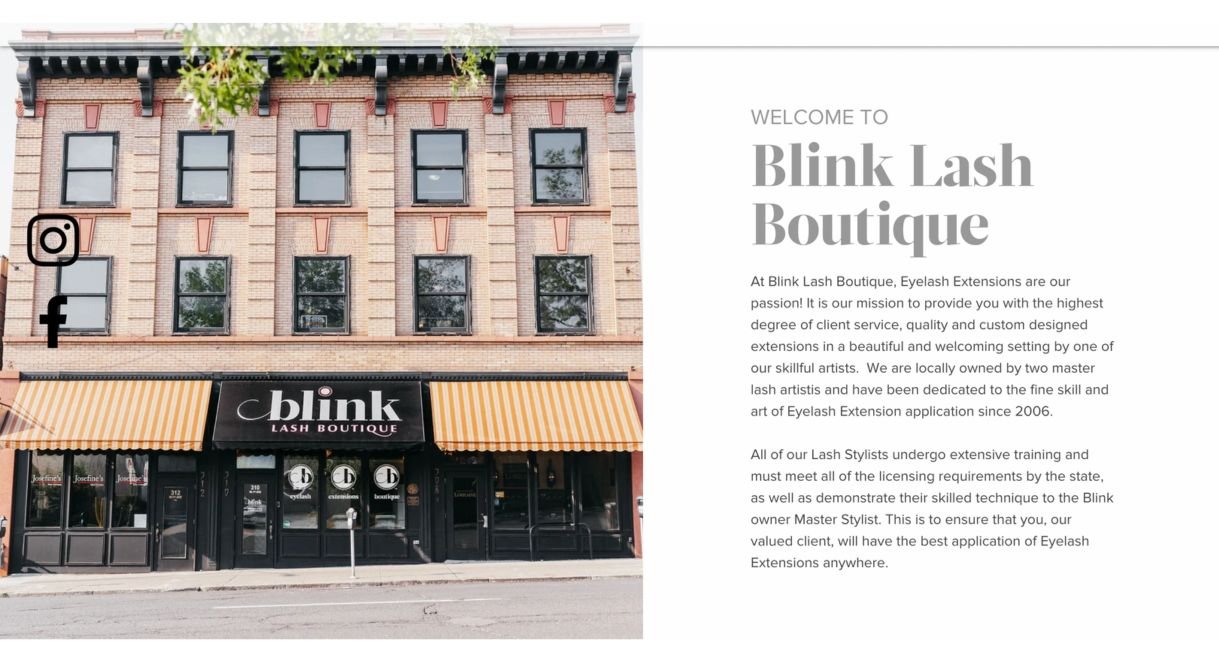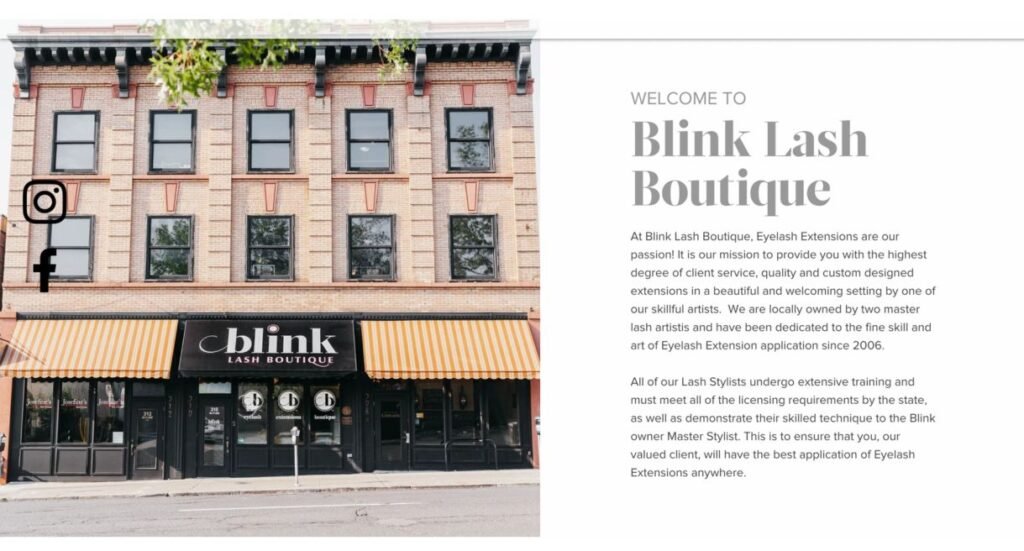 Founding

15 years

Services

Lash Extensions, Lash Lifts, Eyebrow Shaping

Rate

4.9 / 5

Opening – Closing time

Mon

9am – 5pm

Address

5525 W Lovers Ln, Dallas, TX 75209

Tues

9am – 6pm

Wed – Fri

9am – 7pm

Sat

9am – 3pm

Hotline

+1 214-357-5274

Sun

10am – 3pm
You will get the stunning lashes of your dreams in no time at all! Get lashed at Blink Lash Boutique, the best eyelash extensions San Diego, and fall for their superb customer service, top-notch results, and a lovely setting from a skilled staff. The best customer service and the most natural lashes are theirs!
Nearly two years since the very first visit to Blink Lash Boutique, a client here is still asked if her eyelashes are real. Each and every girl who works there is so amazing and well-trained. You'll also find it impossible to refrain from urging any of your girlfriends to become devoted patrons of this salon!
8. Garnet Lash Studios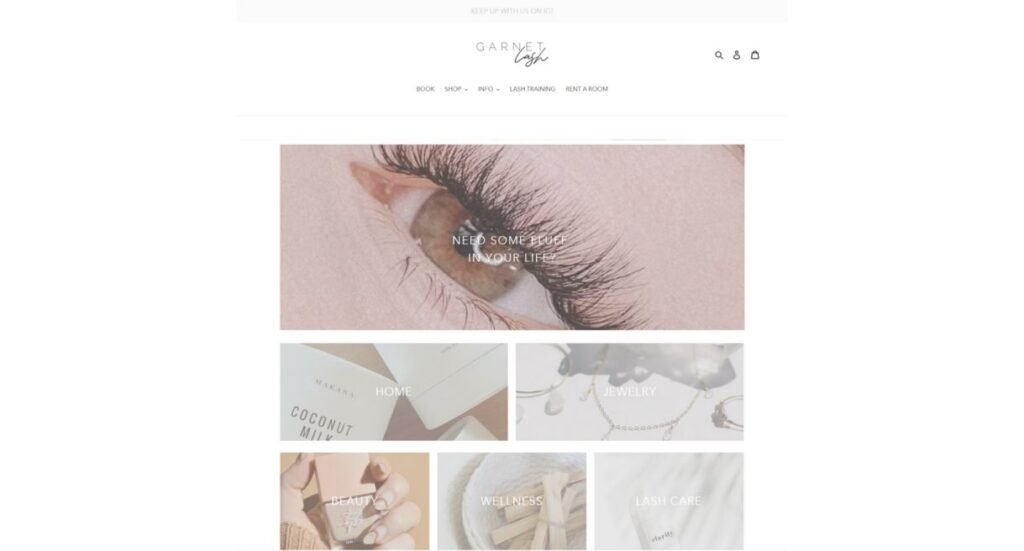 Founding

16 years

Services

Eyelash Extensions, Training Courses, Beauty Supplies

Rate

4.6 / 5

Address

2053 Garnet Ave Suite A, San Diego, CA 92109

Opening – Closing time

Mon – Fri

7am – 8pm

Sat

8am – 5pm

Hotline

+1 619-339-4529
Another of the ideal San Diego eyelash extensions to visit, Garnet Lash Studio's main goal is to enhance your natural beauty while maintaining your natural eyelashes. You'll enjoy having your hair done at an exquisite salon by skilled professionals who genuinely care about their clients. Many of their reviewers gush about how they love Garnet for their more durable lash extensions. You can have a check on the website!
Lashes are usually the best; several clients have had them done four times. They are eager to keep the lashes in place because they feel and look so great. The lash artist is extremely professional and takes their time to ensure that each client is completely satisfied, providing excellent service. Strongly recommended!
9. Lashes Make Me Happy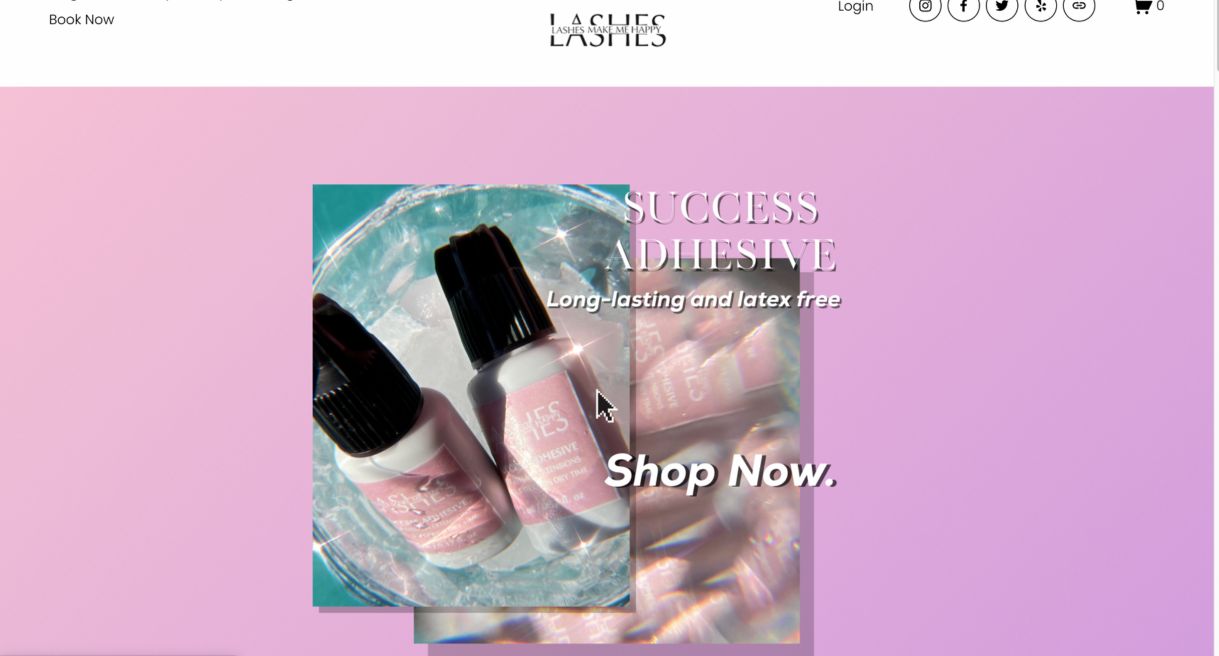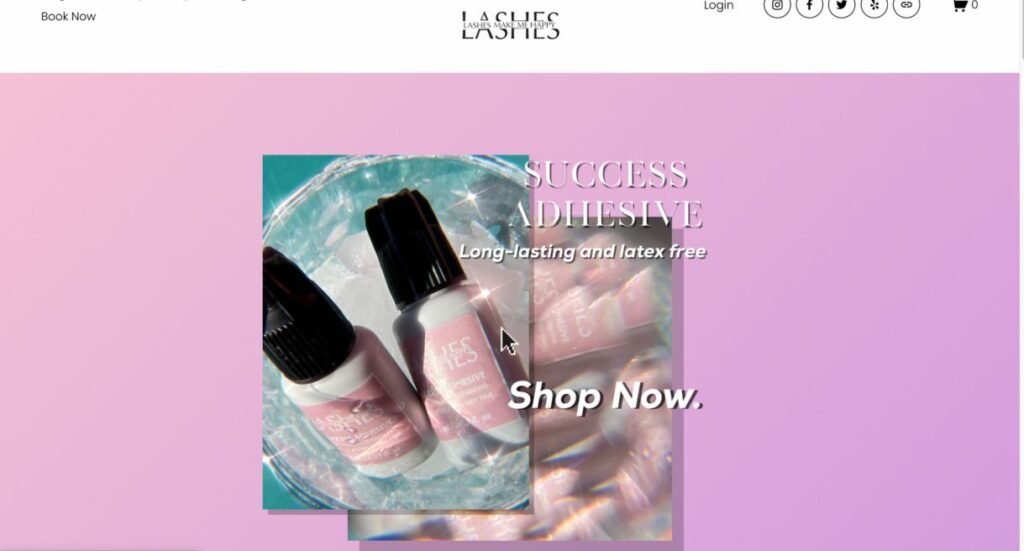 Founding

7 years

Services

Lash Extensions & Supplies, Training Courses

Rate

4.6 / 5

Address

1446 Front St #100, San Diego, CA 92101

Opening – Closing time

Mon – Sat

All Day

Hotline

+1 619-701-6787
You'll experience Lashes Make Me Happy if you cut your cosmetic regimen in half. This from the top salons of eyelash extension in San Diego provides their clients with the best lashing experience possible, complete with a soothing atmosphere, exceptional customer care, and amazing outcomes. You will feel beautiful on the inside and out when you leave this salon.
Their artists are incredibly skilled professionals who give everyone who hires them gorgeous lashes. You enter a zen-like state of awareness. You can be sure that your lashes would look incredibly natural, gorgeously full, and opulent. You will definitely cannot offer them a better recommendation because the studio is so serene and tranquil!
10. Keyluxe Beauty and Ink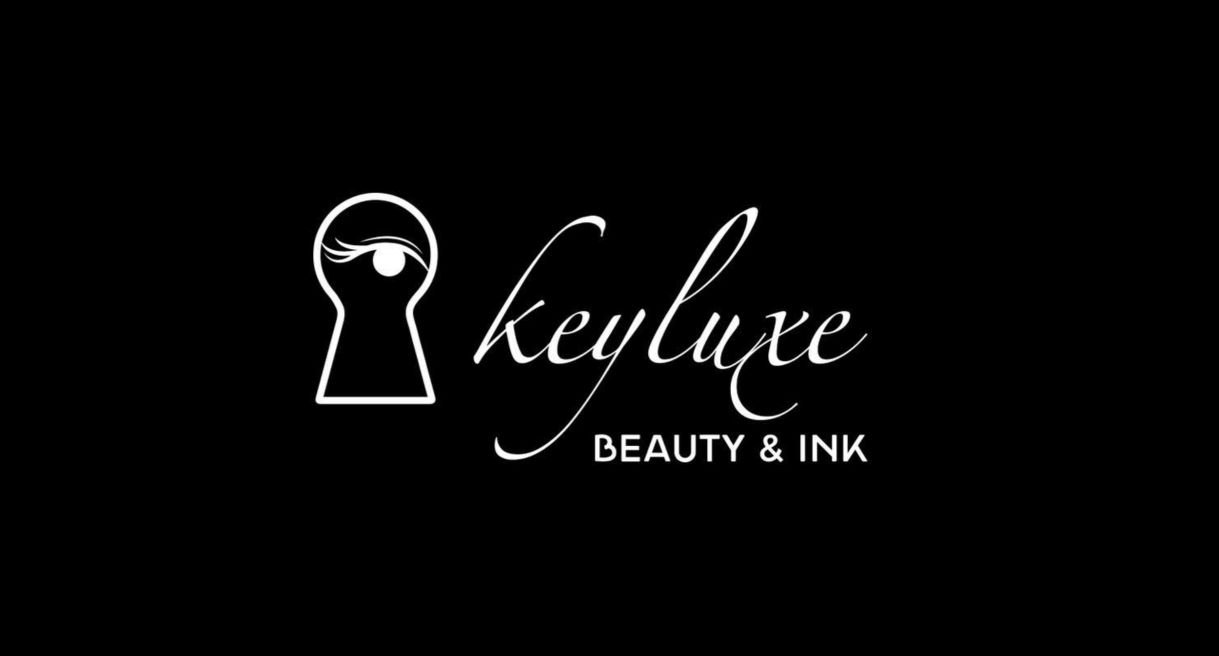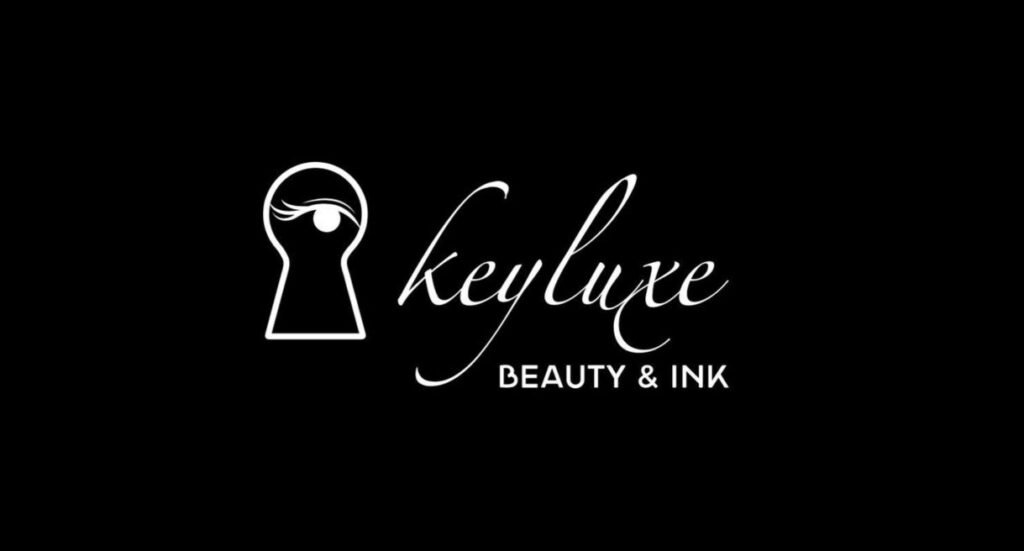 Founding

5 years

Services

Lash Extensions & Nail Care

Rate

4.5 / 5

Address

3007 Clairemont Drive #S03, San Diego, CA

Opening – Closing time

Mon – Sat

9am – 7pm

Hotline

+1 619-738-0662
You can easily improve your natural beauty without the need for complicated makeup rituals. You will look gorgeous everywhere you go with lashes like that thanks to Keyluxe! Keyluxe is ranked among the top eyelash extensions San Diego, thanks to their meticulous attention to detail, professionalism, approachable style, and high-quality work.
After working with Kyra for a considerable amount of time, many of her customers can attest to the fact that she is just incredible! She is a superb professional and artist. She will answer all of your questions by giving you a clear explanation of everything. With all that Kyra has done to level up the attractiveness of your eyelashes, you would not never be happier. Now, ladies, schedule an appointment!
11. Poshe' Lash & Skin Care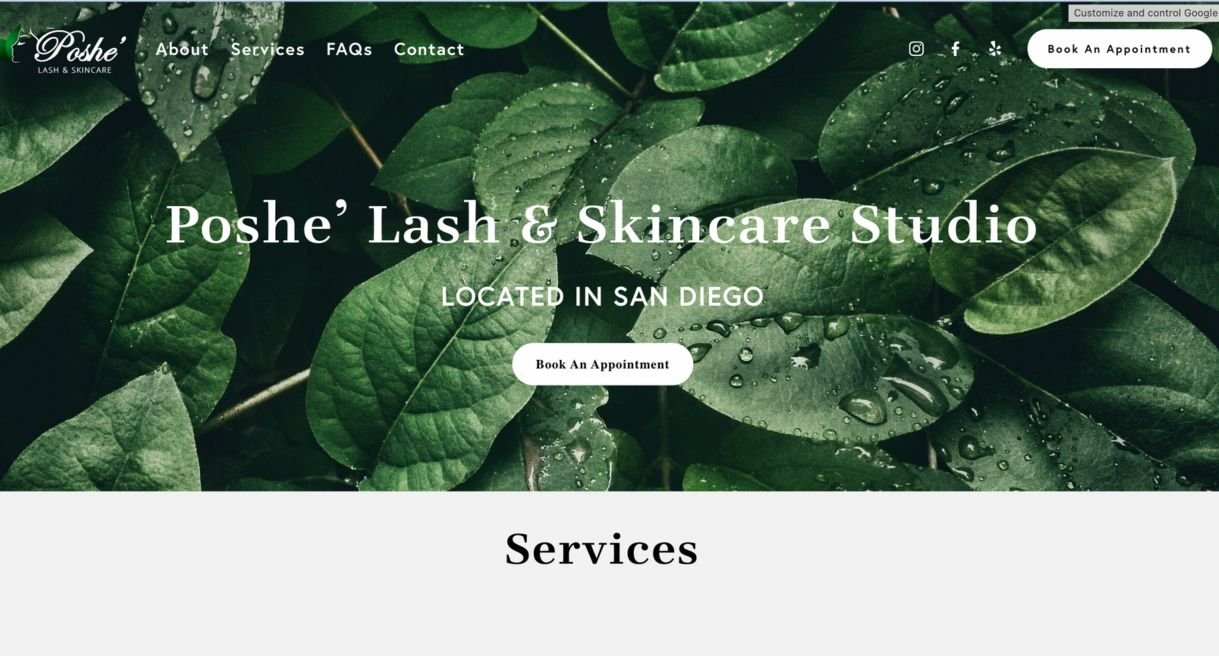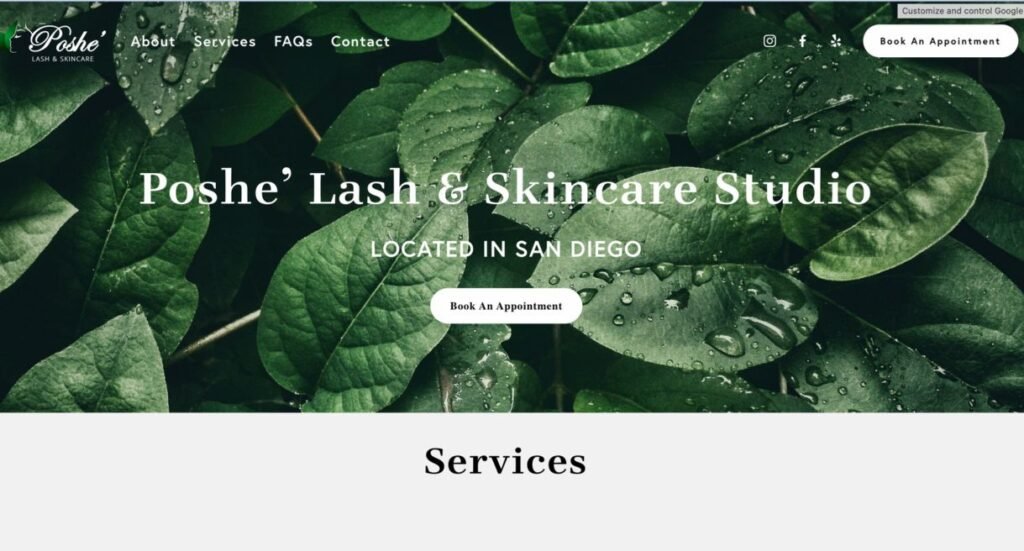 Founding

20 years

Services

Lash Extensions, Skincare, Waxing

Rate

4.2 / 5

Address

4411 Mercury St Suite 109, San Diego, CA 92111

Opening – Closing time

Tues – Sat

9:30 am – 7:30 pm

Sun

10am – 5pm

Hotline

+1 858-278-2786
The incredibly talented lash pros at Poshe Lash & Skin Care take great satisfaction in having devoted clientele who come in year after year. They are among the best eyelash extensions San Diego; they will preserve the health of your natural eyelashes, while providing you with gorgeous and personalized lash extensions.
"As a licensed cosmetologist, I am particular of which professionals I trust," a customer here stated. For more than three years, she has been receiving lash extensions from Poshe' Lash & Skin Care. Holly is a very talented woman who consistently produces stunning long-lasting lashes that look very thick and attractive. Every technician is held to the highest standards to guarantee that each and every customer has an opulent, superior experience!
Conclusion
Give them even more to love if your eyes are the first thing someone notices about you! The appearance of longer, fuller lashes is created with eyelash extensions, which will make your eyes look better all the time. Now, you don't need to search any farther if you're looking for a salon to get lashed, right?! To help you to narrow down your options even more, ladies, scroll up to see the best eyelash extensions in San Diego!
Visit our website for more updated information: https://vietnamlash.com/
> Read more
Let's Explore Top 10 Of The Best Eyelash Extensions NYC!
Exploring The Best Eyelash Extensions Denver, United States
Top 12 Best Lash Extensions Dallas That'll Smash All Up