Welcome to New York City, queens of lashes! Have you been searching for the best eyelash extensions NYC? Well, you have come to the right place! Every single of you deserves to be the shiniest star in the universe of beauty and fabulousness. If you are a huge fan, or even a non-fan of eyelashes, but the eyes' charm, stay tuned for our compilation of the best eyelash extensions NYC. Trust us, you won't be disappointed after all!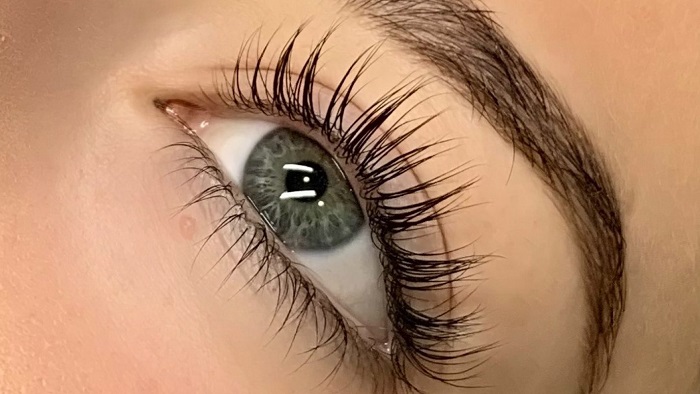 Features Of The Best Place For Eyelash Extensions
Every best place for eyelash extensions has their own levels of magnetism, thanks to chains of high-quality eyelash products under their supervised manufacturing. As a matter of fact, there are reasons for them to be well-loved to a great extent, both domestically and globally. Let's see if the following ones do build up the image of the best place for eyelash extensions!
1. High-quality Products
The best place for eyelash extensions will employ top-notch lash supplies. Using high-quality lashes, made of sturdy and safe materials, is a part of this. To lower the danger of discomfort or allergic reactions, the adhesive used for eyelash extensions also has to be of a prime and hypoallergenic quality. Indeed, good products give your eyelashes glam looks, durability, and comfort in the long run.
2. Skilled Technicians
The best place for eyelash extensions will feature a group of qualified and experienced lash technicians. They should have a lot of knowledge and experience using eyelash extensions, and should be able to determine their client's natural lash quality, suggest the best lash type and style, and apply the extensions precisely and delicately.
3. Great Customer Service
The best place for eyelash extensions always place a high value on first-rate clientele. When a customer asks a question or expresses relevant problems, the service providers should be attentive, cordial, responsive, and accessible enough to offer clear instructions to all inquiries or issues that might come up later on.
4. Positive Clients' Reviews
Find a place that has a lot of good reviews and a solid reputation in the field. You can check online resources, social media, or get referrals from friends and relatives. Positive reviews show that prior clients were happy with their lash extensions, which improves the likelihood that you will have a valuable experience as well.
5. Hygienic Workplace
For all lash extension procedures, a clean and sanitary setting is needed. The best place for eyelash extensions will uphold stringent cleaning and hygiene standards, which are keeping a spotless and orderly environment, sanitizing tools and equipment, and using disposable or appropriately cleaned materials. Customers will feel safe and secure in a clean environment, which helps lower the risk of infections.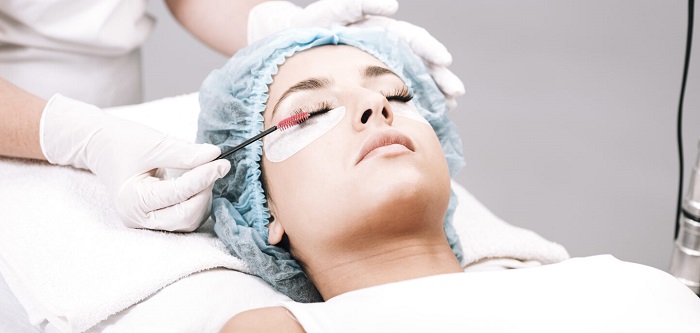 The Best Eyelash Extensions NYC
New York women always manage to squeeze in time for beauty despite the fact that most of their workweeks are tiresome. In New York City, there are many studios and spas where you may acquire long, thick, and gorgeous lashes without spending a fortune. Follow through for the best eyelash extensions NYC, beauties!
1. Envious Lashes
Clementina Richardson's services have received endorsements from famous A-listers, such as Mary J. Blige and Naomi Campbell, if you need an incentive to schedule an appointment as soon as possible.
With its soothing blue walls and plush white mattresses, the two sites of the Lashing Guru (in Manhattan and Long Island) exude elegance and tranquility. Prices for lashes start at $140 for 60 individual strands and range from synthetic, silk, and mink based on your eye shapes.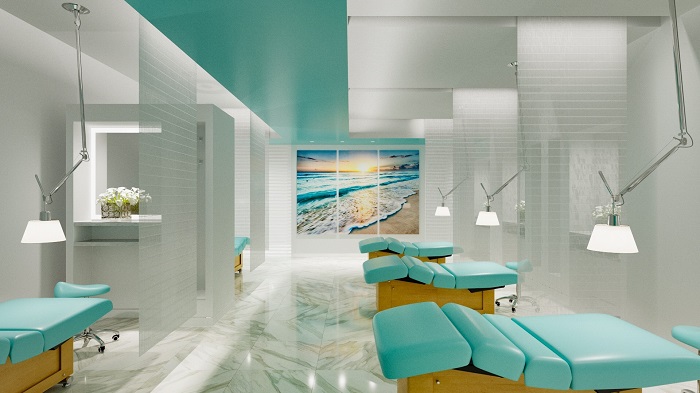 2. Extend Eyelash Extensions
The affordable costs at this popular Korean lash salon in Midtown (140 mink synthetic lashes cost $100 and a two-week retouch is only $50) are enough to make an appointment. The establishment's welcoming environment, cleanliness, and friendly employees all contribute to its appeal.
3. Allure Lashes
Welcome to Allure Lashes' flirtatious and enjoyable eyelashes. Eyelash extensions never fail to dazzle those female friends and draw attention to their beautiful faces. Eyelash extensions cost anywhere from $70 to $200. Isn't that the ideal price for gorgeous eyelashes? Once you have your lash extensions here, you'll hardly hold yourself back for revisiting!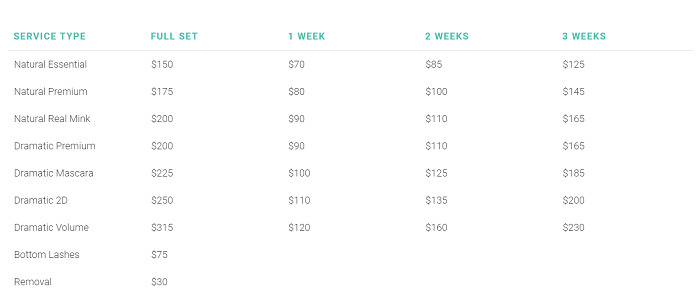 4. EyeLoveLash
The secret to having huge, gorgeous eyes is said to be long and thick lashes. But what if you had short-ass lashes as a natural gift? Extensions of the lashes, of course!
High-quality mink and silk lashes are always available in EyeLoveLash without the abrasive, harsh adhesive that can make your eyes itch like crazy. Each brand-new set ranges between $110 and $130 (80 pieces per eye) in price, and can last for up to three weeks.
Never again will you worry about curling your hair or putting on mascara, by the way!
5. Lash Forever Eyelash Extensions
As favorable lash extensions NYC, this spotless lash salon, Midtown East, always has you offering swoon-worthy butterfly kisses in no time. Prices range from $140 for 80 lashes to $175 for 100, and $210 for a full set (120 lashes per eye). When thoroughly cared for, the extensions can last up to one month. Also, all first-time customers can receive a free mink upgrade and a 50% discount on their first set.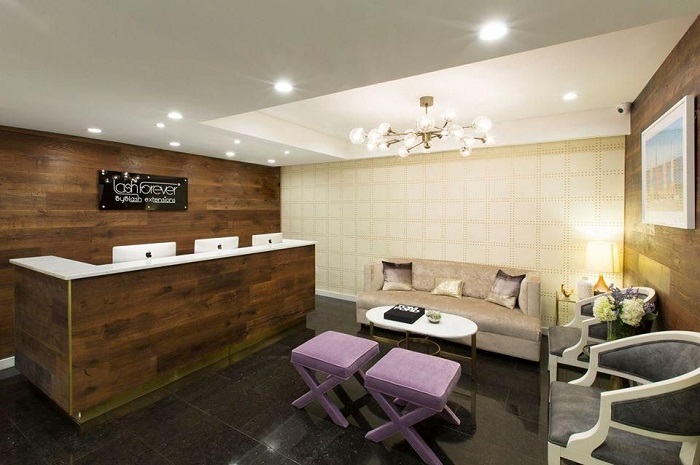 6. Blue Geisha Lashes
At Blue Geisha Lashes, you'll be treated like a star! The multi-award-winning lash artist TB Kim is the captain of this all-star lash squad. Star-studded TB has the chance to introduce innovative and unique ideas to your eyelashes as she judges worldwide lash competitions. Prices for eyelash extensions range from $90 to $290, giving you an effortless appeal.
7. Lash Eyeland
In July 2014, Lash Eyeland first opened its doors, offering a secluded, and quiet setting for relaxation. Travel to this paradise of eyelashes to treat yourself! No, you will never find this "eyeland" in the tropics; in actuality, it's on 7th Avenue. Visit this best eyelash salon in New York City, though, and you will feel like you are relaxing in luxury!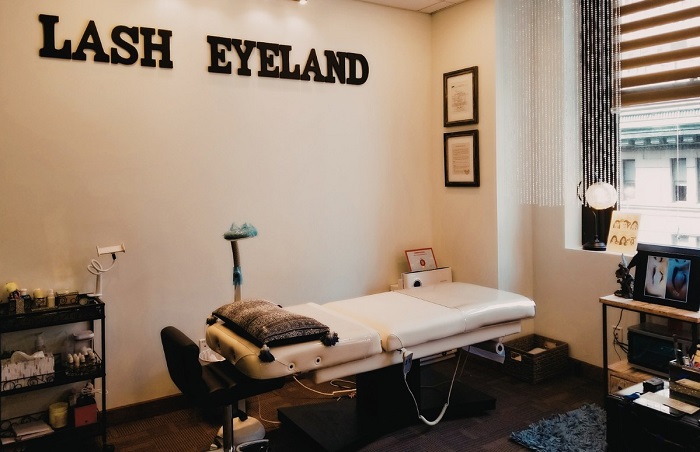 8. Lashlove NYC
At LashLove NYC, work with your ideal group of lash specialists to achieve lash perfection! They have a creative love for comprehending and developing the science of beauty to give you greater self-assurance. We like the way that sounds! The costs are $69 for 180 pieces and $59 for 140 pieces for synthetic mink, respectively, displayed on their website.
9. Lashwell
At Lashwell, settle in for an hour of attractiveness! This New York City lash salon specializes in luxurious eyelash extensions using top-notch lash supplies. They are here to care for you and your eyelashes, so sit back and unwind. Remember that the $70 for 140 lashes on new customer discounts. Go ahead and try your luck, pretty ladies!
10. Pink Lash
At Pink Lash, you'll receive only the best! You can be sure that you'll have the pretty-in-pink look you desire at this Manhattan studio since only the best eyelash artists work here. Price ranges for three sets of eyelashes include 50% to 120% for natural (or pink), mascara, and glam eyelashes. The new customer promotion and early bird discounts are also favorable!
Conclusion
Beauty is immortal and you deserve to be the one and only version of yourselves. Thus, it is never too late to build up your effortlessly fabulous images. How do you feel about the best eyelash extensions NYC? Have you made up your mind about where to go for the upgrade of your lash extensions NYC? Feel free to choose the best eyelash extensions NYC to stick with, queens of lashes!
Remember to visit our website for more updated information: https://vietnamlash.com/