Eyelash extensions are a wonderful way to enhance our confidence in our daily lives. They can be suitable for any season or occasion, whether it's a hot summer day or a cold winter night. However, what happens when we want to swim or take a dip in the ocean with lash extensions?
In this article, we will delve into the topic of "Can You Swim With Eyelash Extensions". We'll share some tips and tricks from the industry and discuss how you can keep your lashes clean in various settings and environments.
The Thing You Must Know Before Swimming
After getting eyelash extensions, you need to wait at least 24-48 hours before you can start swimming, including showers and sweat, during this time. The adhesive used for lash extensions requires time to bond and cure properly, and exposure to water too soon can cause the glue to cure too quickly, resulting in incomplete bonding between the natural lashes and extensions.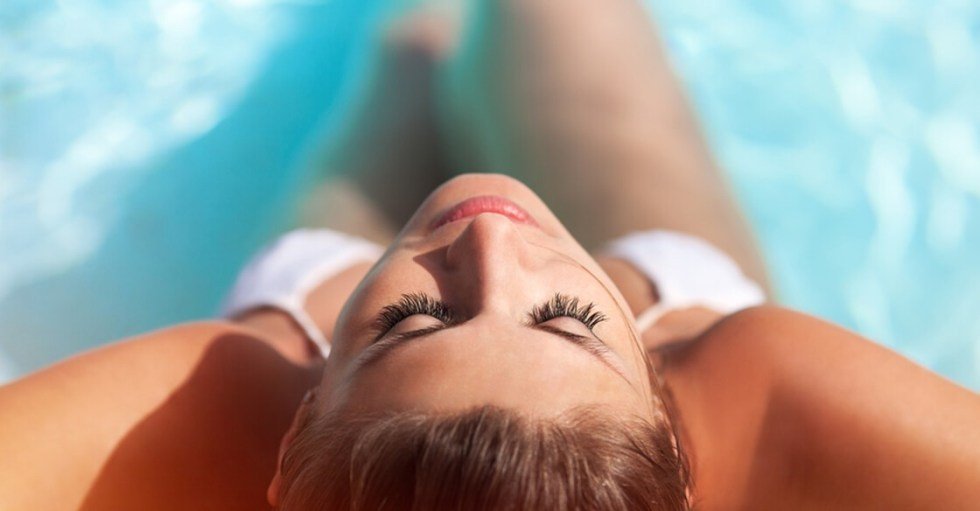 The duration for the adhesive to cure can vary depending on factors like humidity. Lash technicians consider the local climate when selecting the appropriate glue, as humidity affects how the adhesive sets. Some adhesives may cure faster, taking around 6 hours, while others may require more time. It's crucial to consult with your technician and follow their advice regarding timing and aftercare, as they will have specific recommendations based on the adhesive used.
Can I Go Swimming Pool With Eyelash Extensions?
You can go swimming in the pool with eyelash extensions, but it's important to note that chlorine can weaken the lash extension glue.
Chlorine and cyanoacrylate, the primary ingredient in lash adhesives, are not compatible. Prolonged exposure to chlorine can cause the glue to weaken, increasing the likelihood of premature lash extension loss. Additionally, chlorine can be drying and irritating to the skin.
One thing to remember is to make sure to rinse your eyes with fresh water immediately after swimming.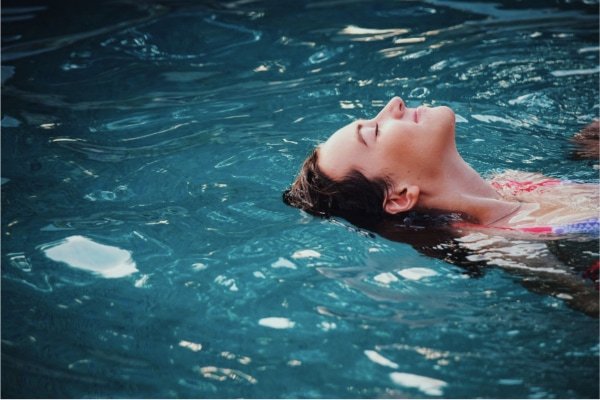 Can I swim in the ocean with eyelash extensions

?

You can swim in the ocean with eyelash extensions, but similar to pools, ocean water can weaken the lash glue to some extent. Prolonged exposure to salt water increases the risk of losing lash extensions. The longer you spend in the ocean, the more impact it can have on your extensions.

However, you can still enjoy your lash extensions during your tropical vacation. The risk is relatively low, and you can easily minimize it by taking proper care of your lashes, as we will explain below.
How To Take Care Of Your Eyelashes After Swimming?
So how can you protect your eyelash extensions from damage while swimming? Here are some tried-and-true tips from the lash extension industry to successfully safeguard and maintain the beauty of your lashes:
Goggles For Eyelash Extensions:

Wear goggles while swimming to provide an extra layer of protection for your lash extensions. Make sure the goggles are not too tight, as you want to avoid any unnecessary tugging or pressure on your lashes.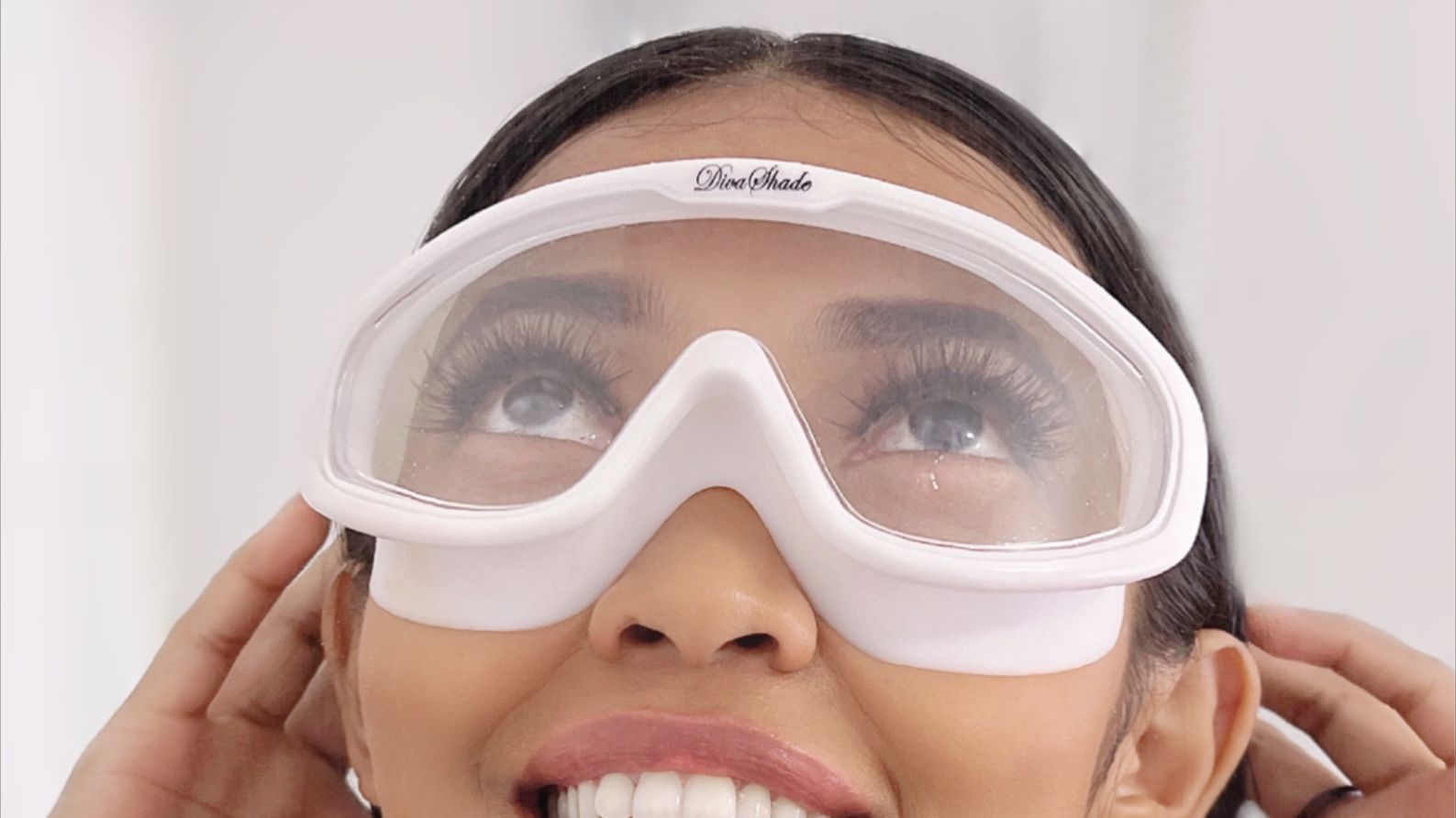 Avoid Mascara:

Refrain from using mascara if you plan to swim with lash extensions. Mascara contains oils and chemicals that can weaken the adhesive bond and cause damage to your lashes. Embrace the natural beauty of your lash extensions instead.

Gentle Touch:

After swimming, resist the temptation to rub or tug at your eyes and lashes. Rubbing can cause premature lash fallout and compromise the attachment of the extensions. Handle your lashes with care to maintain their longevity.

Minimal Sunscreen:

While sunscreen is essential for sun protection, try to minimize its application around the eye area, particularly near the lash line. This prevents any potential interaction between the oils in sunscreen and the lash adhesive. Opt for sunglasses to shield your eyes from harmful UV rays instead or use oil-free sunscreen.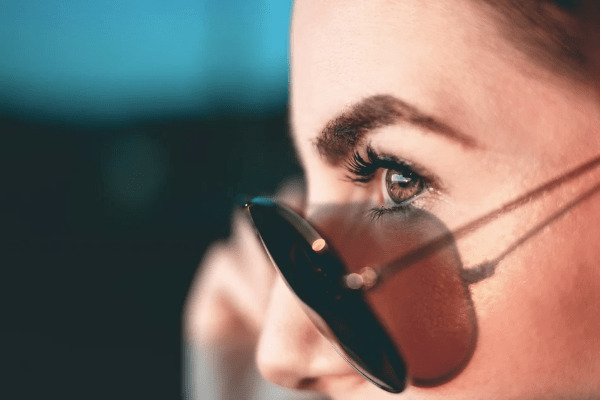 Drying Technique:

Once you're out of the water, gently pat your lashes dry with a soft washcloth or cotton pads. This ensures excess moisture is removed without causing damage to the lash extensions. Keep these items readily available for a quick and gentle drying process.
By following these tips, you can successfully protect your lash extensions from damage while swimming, ensuring they remain beautiful and durable.
Read more: 07 Summer Lash Tips To Make Your Lashes Last Longer
03 Myths About Swimming With Eyelash Extensions
1. Waterproof Mascara
While waterproof mascara can be advantageous in everyday situations, it's not suitable for swimming with lash extensions. Waterproof mascara won't prevent smudging and smearing when submerged in water for an extended period. It's best to avoid all types of mascara when swimming with lash extensions.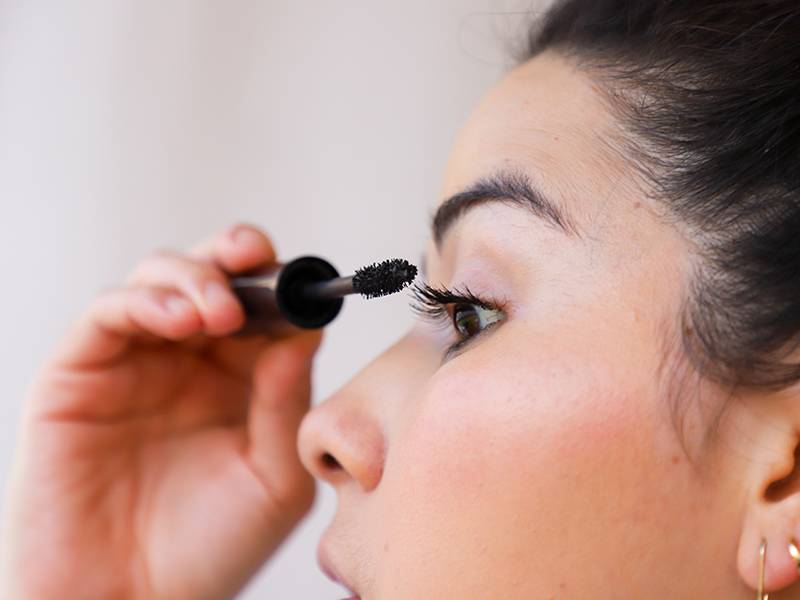 2. Ruined Lash Extensions
There's a misconception that water exposure will ruin the appearance of lash extensions, causing them to lose their curl or become weak and unstable. However, with proper care, lash extensions can maintain their voluminous and stunning look. Establishing a routine of cleansing and brushing is essential, especially after spending time underwater or being exposed to the sun at the beach. It's crucial to follow your daily aftercare routine once your beach day is over.
3. No Swimming Allowed
As we said in the previous section The truth is, you can swim with lash extensions, but it's recommended to wait at least 24 hours after the application. Additionally, it's important to cleanse your lashes and maintain your regular aftercare routine.
By now, the question "Can You Swim With Eyelash Extensions?" has been answered clearly and comprehensively. However, it's crucial to keep in mind that saltwater and chlorine can weaken the lash glue. Despite this, you can still enjoy the sun and water by taking proper care of your lashes during and after swimming. 
Lastly, don't forget to stay updated with the latest news in the eyelash industry by regularly following us at https://vietnamlash.com/shop/