With the rise in popularity of eyelash extensions, many options are now available for those looking to try them out. Last time we were here, we learned all about DIY lash extension and all the steps to achieve the fluttery lash look right at home. In this article, we will guide you through the best DIY lash extensions kits on the market! Whether you're new to eyelash extensions or a seasoned pro, we've got you covered.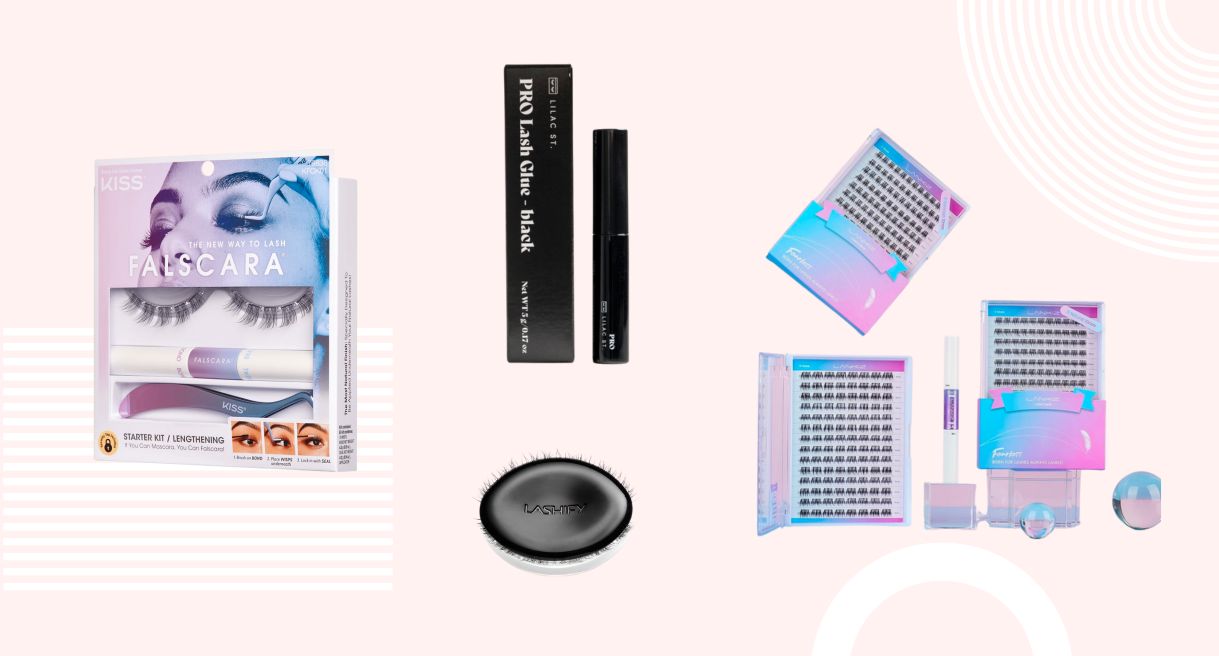 Factors To Consider When Looking for the Best DIY Lash Extensions Kits
Selecting the best at home lash extensions kit that aligns with your specific requirements can be a daunting task, especially if you're new to the world of eyelash extensions. To make sure you make an informed choice, there are several key factors to consider.
1. Material
Firstly, you'll want to take into account the material of the eyelash extensions. They typically come in synthetic, silk, or mink fibers, each offering a distinct appearance and texture. Your choice should be based on your personal preferences and the look you're aiming to achieve.
2. Curl
Additionally, consider the curl style of the extensions. They come in a range from natural to dramatic curls. Your selection should be influenced by the occasion and the desired effect you want to create.
3. Length
Length is another crucial aspect to ponder when selecting the best at home eyelash extensions kit. Eyelash extensions can vary from short to long and even within a single set. Assess the length of your natural lashes and the length you desire to ensure you choose a kit that delivers the long, voluminous lashes you desire.
4. Thickness
Eyelash extensions come in varying thicknesses, from thin and subtle to thick and bold. Your decision should be guided by your natural lash thickness and the specific look you're going for.
5. Essential Tools
When considering an eyelash extension kit, it's important to include the following key items:
High-quality tweezers for accurate application

A good adhesive for a durable hold

A lash comb for separating lashes

Lash cleansers to properly maintain and ensure extension longevity. 
Some kits may also offer an air blower or a drying fan to expedite adhesive drying, along with a glue ring for holding adhesives while you apply lashes. For beginners, there are kits that include a mannequin head for practice before attempting to apply lashes to your own eyes.
Furthermore, consider the reputation of the brand offering the eyelash extension kit. Opt for well-established brands that have garnered positive feedback from users, as they are more likely to provide high-quality products.
With these considerations in mind, you can select the most appropriate eyelash extension kit to achieve your desired look.
Best DIY Lash Extensions Kits
1. Lashify At Home Lash Extension Kit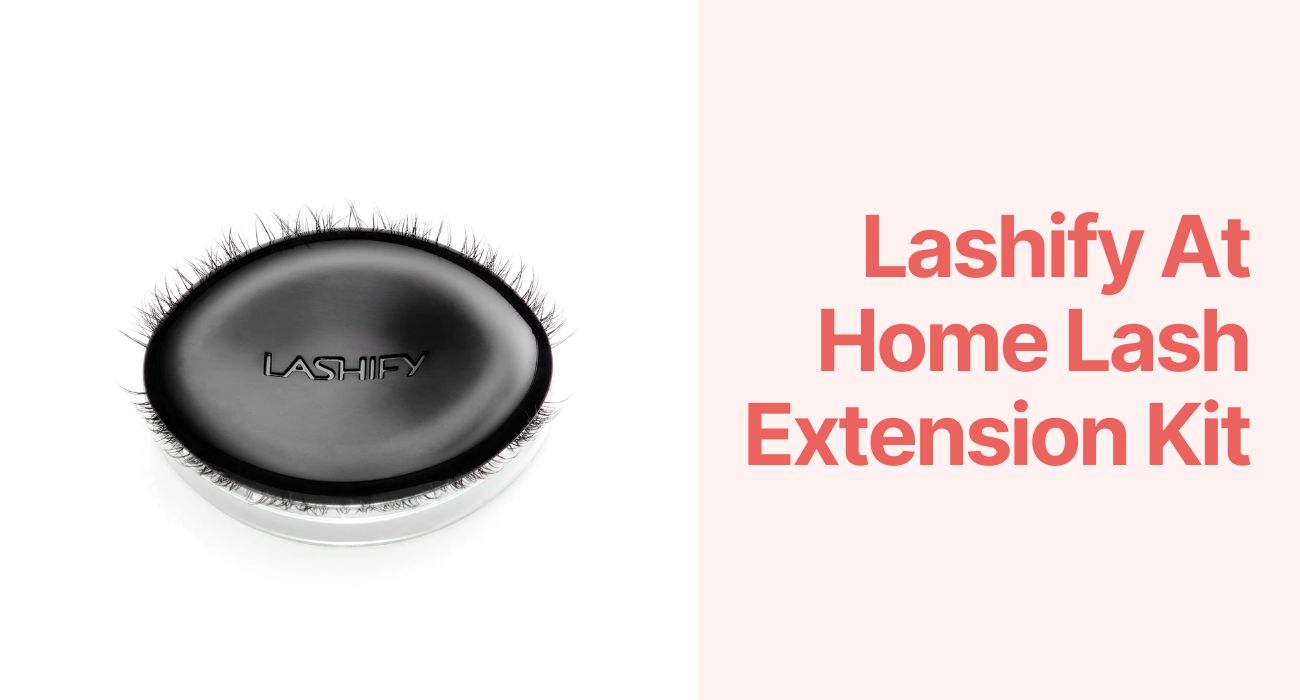 These at-home lash extensions are incredibly easy to apply, making them a game-changer for anyone looking to enhance their lashes without the hassle and expense of salon appointments. They also have remarkable longevity—they can last a remarkable 7–10 days! 
One of the most attractive aspects of this kit is its cost-effectiveness. For the price of just one lash fill at a salon, you can get the starter kit for these DIY lashes, and the best part is that they can be reused multiple times with simple cleaning using rubbing alcohol. This not only saves you money but also ensures that you get more bang for your buck. Plus, the custom application options are fantastic. The lashes look beautifully natural on their own, but you can also amplify your look by doubling up with some of their add-ons for a fuller, more voluminous effect.
What truly sets this kit apart is its water-resistant feature. You can confidently shower, swim, engage in water sports, or exercise without worrying about your lashes coming undone. However, it's worth noting that long exposure to steam can soften the bonds, so caution is advised in such situations. Additionally, waiting 12–24 hours after application before getting the lashes wet ensures the bonds have properly set. 
With a variety of styles to choose from, including Russian Doll, Fluffy Wing, Cat Eye, among many others, this DIY lash extensions kit offers endless possibilities to enhance your natural beauty effortlessly. 
2. Kiss Falscara Individual Lashes Starter Kit 
The Kiss Falscara Individual Lashes Starter Kit is a game-changer for anyone looking to achieve salon-quality lash extensions at home without breaking the bank. Priced at just £24.99, this kit offers an affordable alternative to expensive salon treatments. These lashes deliver a beautifully natural and fluttery look that rivals more expensive options on the market.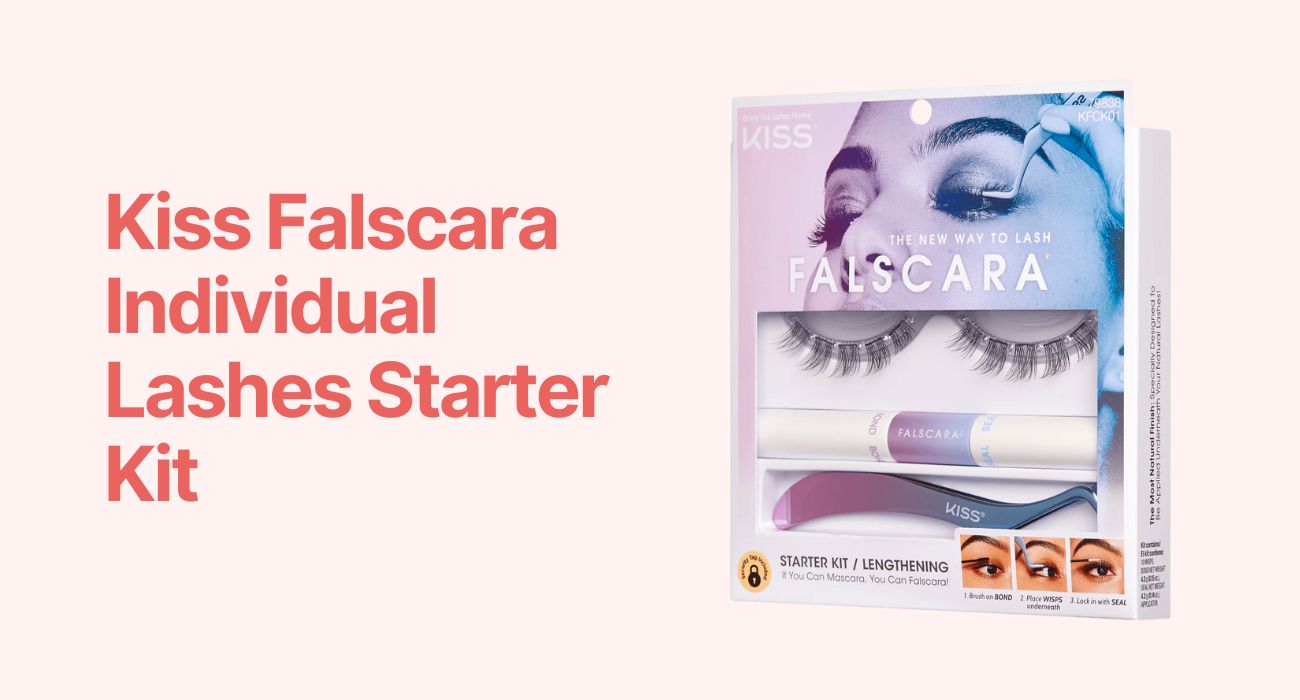 What sets the Kiss Falscara kit apart is its ease of use and longevity. The wispy lashes are applied underneath your natural lashes, creating volume and curl with a seamless finish that's virtually undetectable. The kit comes with Bond and Seal to prepare and set the lashes, as well as a convenient applicator tool to make the process a breeze. These natural-looking extensions can last for up to 10 days, providing long-lasting glamour without the hassle of daily application. 
Plus, the kit's simple process for reusing the wisps ensures that you get the most out of your investment. If you're looking for an affordable, DIY lash extension solution that delivers professional-quality results, the Kiss Falscara Individual Lashes Starter Kit is definitely worth trying.
3. BEYELIAN Eyelash Extension Kit
The BEYELIAN Eyelash Extension Kit is a standout choice for anyone in search of an affordable yet high-quality solution for achieving stunning lash extensions. What sets this kit apart are its primary benefits, starting with its hypoallergenic lash adhesive, making it a fantastic option for individuals with sensitive skin. The kit's versatile range of lash lengths and curl options allows for the creation of various eye-catching looks, ensuring you can customize your lash extensions to your heart's desire.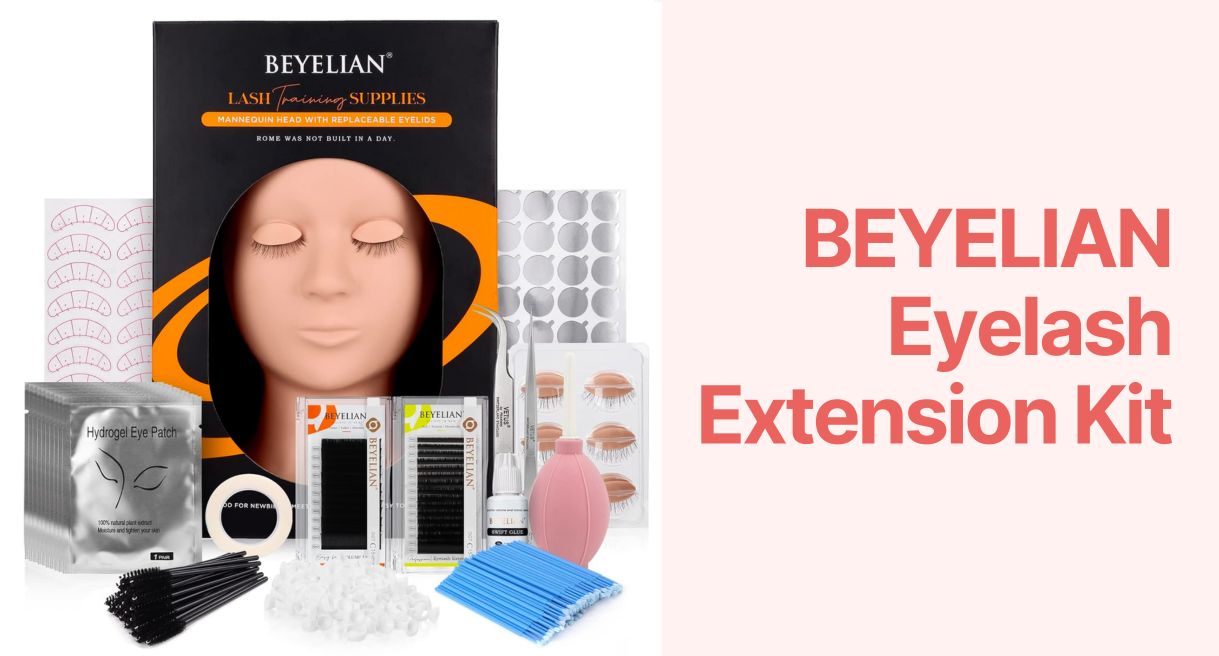 In a market where lash extension kits can be quite costly, BEYELIAN provides exceptional value without compromising on quality. While it may not come with as many tools as some other kits, which could pose a slight challenge for beginners, the BEYELIAN kit still stands as a solid choice for those who want beautiful lashes without breaking the bank. With its upgraded silicone mannequin head that mimics the feel of real human skin, high-quality lash extension supplies, and suitability for both novices and professionals, this kit is a versatile and cost-effective solution for achieving fabulous lashes. 
Whether you're an aspiring lash artist or simply want to enhance your personal beauty routine, the BEYELIAN Eyelash Extension Kit is a must-consider option that offers quality and affordability in one package.
4. LANKIZ DIY Eyelash Extension Kit
The LANKIZ DIY Eyelash Extension Kit is garnering rave reviews among beauty enthusiasts, and it's no surprise why. With over 650 five-star reviews on Amazon, this kit has become a favorite for those looking to achieve professional-quality lashes in the comfort of their own homes. Priced at just £32.77, it offers an affordable alternative to costly salon visits, and users are loving the results.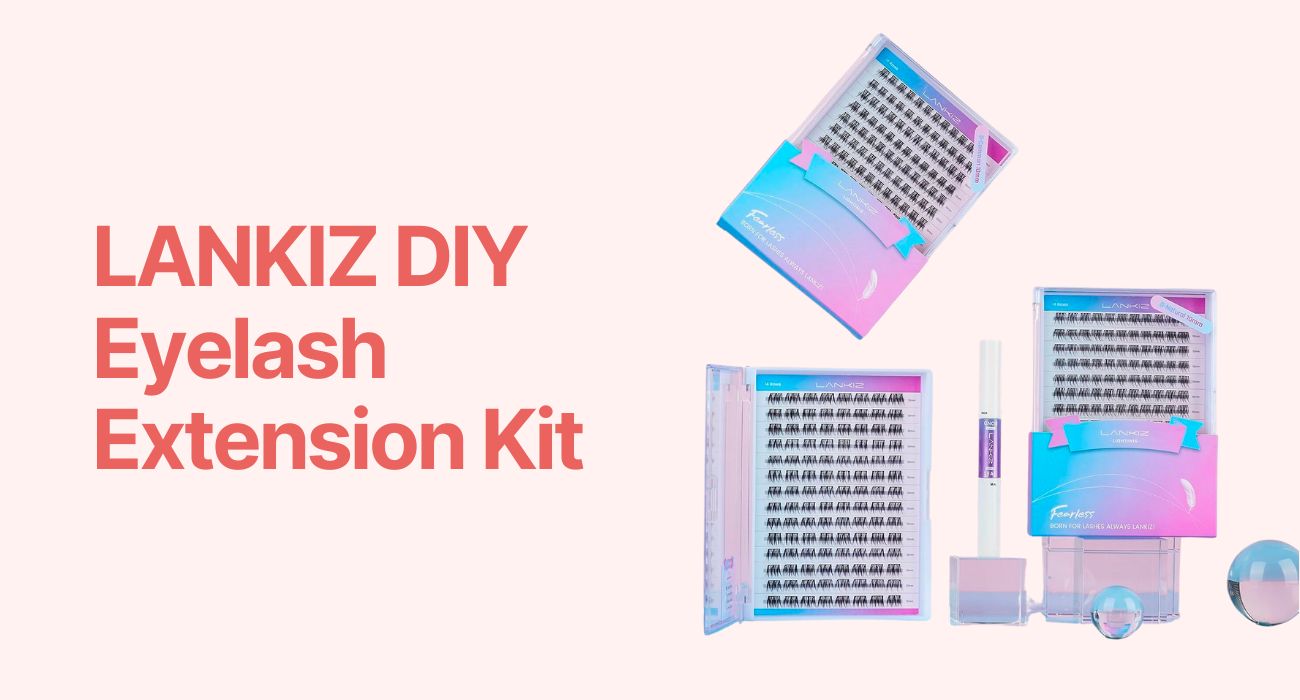 One of the standout features of this kit is the self-application eyelash adhesive, which is not only fume-free but also irritant-free. Users can create their own customized lash looks with the 80 pieces of individual lashes included in the kit, and the package also includes essential tools like eyelash tweezers and eyelash shampoo. What's truly impressive is that users can enjoy up to two weeks of voluminous and full lashes with this kit. Amazon shoppers are thrilled with how easy it is to use, as evidenced by the glowing reviews. One reviewer mentioned that even as a novice, they were able to apply the lashes effortlessly in just 20-30 minutes, and another praised the natural-looking results. Overall, the LANKIZ DIY Eyelash Extension Kit is a must-try for anyone looking to enhance their lash game at home while saving time and money.
The Best DIY Lash Extensions Glues 
For those looking to add the best eyelash extension glues to their DIY kit, here are the top contenders:
1.
Fadvan Cluster Lashes Glue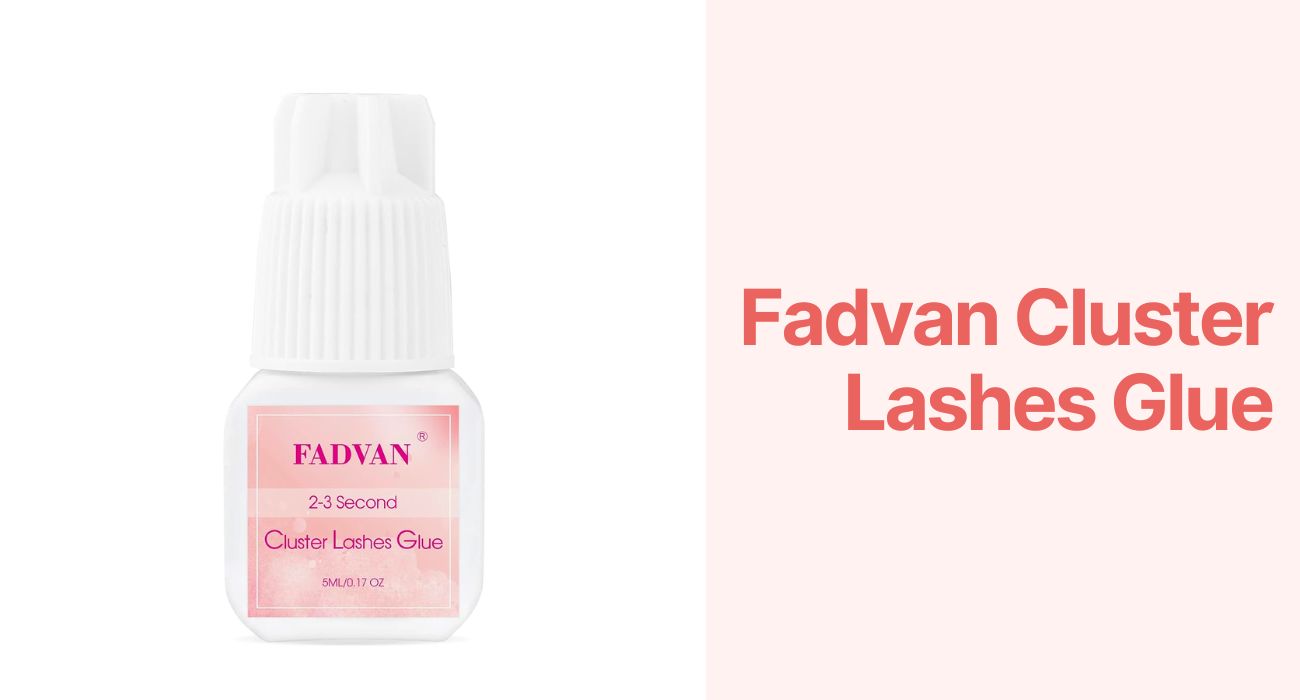 Our editors highly recommend the Fadvan Cluster Lashes Glue for anyone looking for the best at home lash extensions glue, especially if you have sensitive eyes. First of all, its low-fume formula is a blessing for those with sensitive eyes, as it minimizes any potential burning or irritation. Additionally, the 2-3 second drying time strikes a perfect balance, making it suitable for beginners who may need a bit more time to get their lashes just right. And the cherry on top is its affordability, coming in at just $10.
However, it's important to note a minor drawback mentioned by some Amazon reviewers – the glue's thin consistency. While this may require a slightly steadier hand during application, it's a small trade-off for the benefits of reduced fumes and a forgiving drying time. Overall, the Fadvan Cluster Lashes Glue is an excellent choice for those with sensitive eyes, offering a user-friendly experience at an unbeatable price point, making it an ideal pick for anyone new to DIY lash extensions.
2
. Lilac St. Lash Glues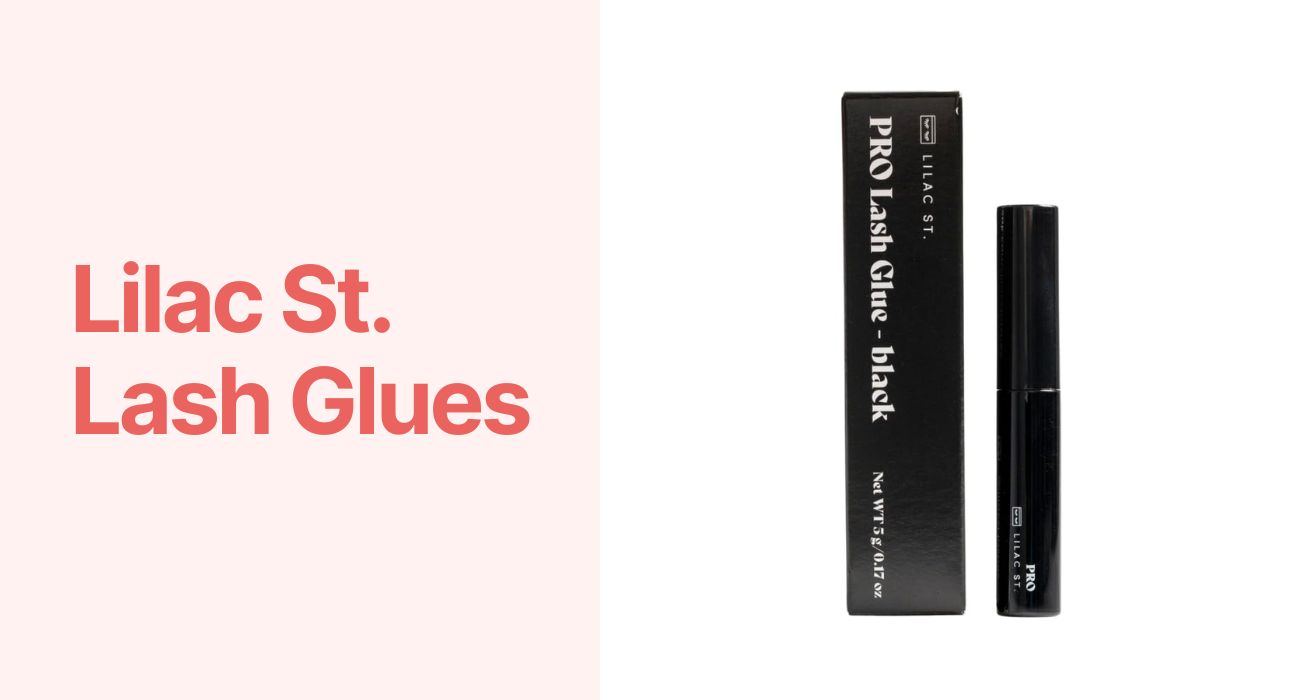 This Pro Lash Glue is a game-changer for anyone seeking long-lasting, salon-quality eyelash extensions without the hefty price tag. What truly sets this eyelash extension glue apart is its extra-strong lash bond. Once applied, it withstands all the challenges life throws at you, ensuring your lashes stay in place for up to a week with just a single application. The mini mascara wand applicator brush and quick-drying formula make for precise and hassle-free application, although it's recommended for those with some experience in eyelash extension removal. 
It's also worth mentioning that this glue comes in both black and clear options, offering flexibility for different looks and preferences. Plus, its easy removal with an oil-based remover adds to the overall convenience and user-friendliness. This Pro Lash Glue by Lilac is a must-have addition to any beauty routine, providing durability, longevity, and a stunning, natural look.
GeMerry's individual lash glue is a standout choice for seasoned eyelash extension enthusiasts looking to elevate their lash game. This adhesive earns high praise for its impressive pros, notably its low-fume formula and lightning-fast drying time. The glue sets in a remarkable 2-3 seconds, making it ideal for those with experience in eyelash extensions, as it leaves minimal room for error during application.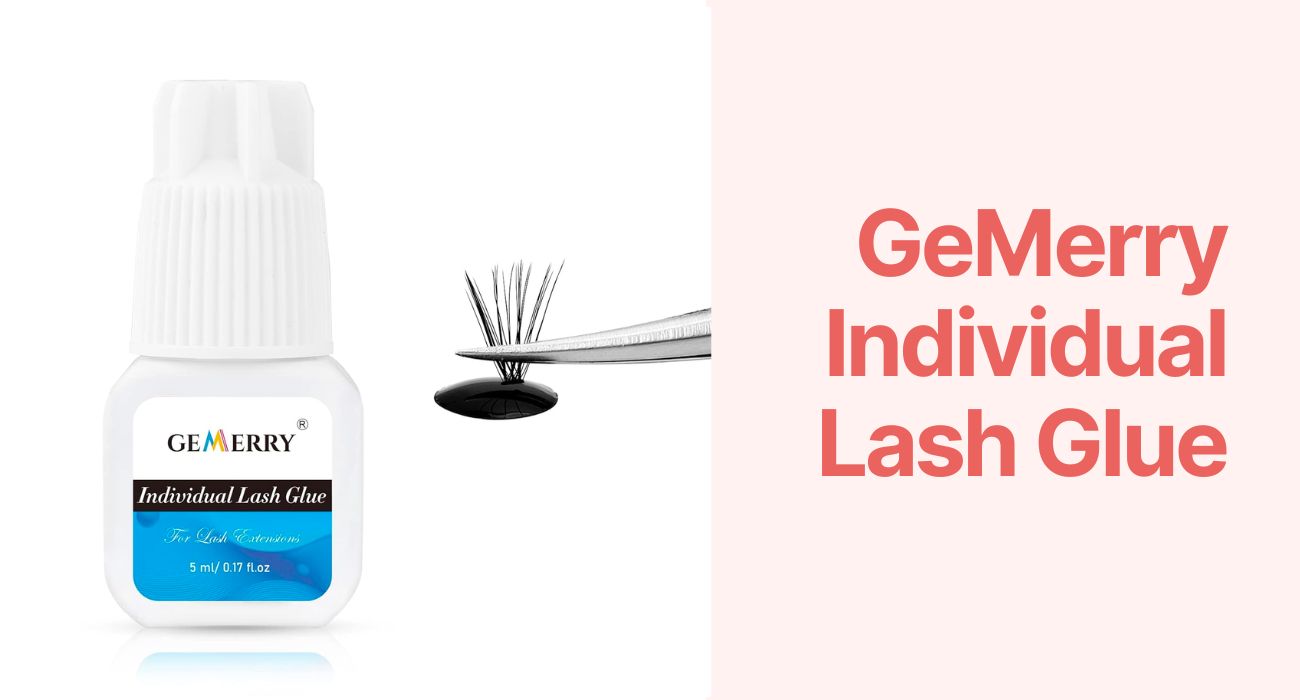 One of the most remarkable features of this lash glue is its remarkable longevity. It boasts a superior hold that can last for weeks, ensuring your eyelash extensions remain intact even in challenging conditions. GeMerry's commitment to quality extends to its formula, which is mild and suitable for sensitive skin, as attested by its passing of the BCOP assay and HRIPT testing. 
Plus, it's cruelty-free and vegan, making it an ethical choice for conscientious beauty enthusiasts. The easy application and removal process add to the allure of this lash glue, making it a top recommendation for those seeking a reliable and efficient solution for long-lasting, beautiful lashes. 
Conclusion
The world of best DIY lash extensions kits offers a convenient and cost-effective way to achieve stunning, long-lasting lashes from the comfort of your own home. With the right kit and a bit of practice, you'll be well on your way to batting your beautiful, DIY-enhanced lashes with confidence. So, why wait? Dive into the world of DIY lash extensions and unlock the secret to luscious lashes that turn heads wherever you go!
Wanna dive into more at-home beauty treat? Check out
For more updated information, visit: https://vietnamlash.com/