Making wispy hybrid lashes involves combining the characteristics of both wispy lashes and hybrid lashes. First, let's define what wispy lashes and hybrid lashes are!
What Are Wispy Lashes?
​​Wispy lashes are a form of freestyle lashing where lash artists create an uneven and spikey appearance using varied lash lengths that rise and fall over the eyes. This unique mapping technique can present challenges for lash artists. Wispy lashes have gained popularity due to their bold and beautiful look. They are an ideal choice for modern women who want to make a statement.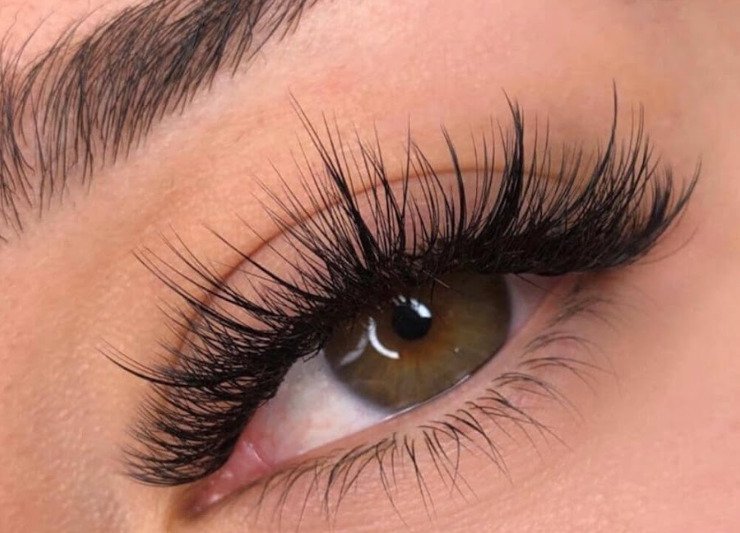 Wispy Lashes are created using fan-shaped extensions, resembling false strip lashes but with added volume. This style utilizes premade or promade fans and close fans to achieve a wispy effect, distinct from classic lash extensions used in hybrid sets. Wispy lashes are a great option for those seeking extra volume and a dramatic yet natural-looking result, depending on whether the client desires wispy classic, hybrid, or volume lashes.
What Are Hybrid Lashes?
Hybrid lashes are a lash extension style that combines both classic lashes (one extension applied to one natural lash) and volume lashes. The ratio of classic to volume lashes can vary, with a hybrid lash set typically consisting of a mixture of both types. 
For example, a hybrid set could be evenly divided with 50% classic lashes and 50% volume lashes, or it could have a different distribution, such as 25% classic lashes and 75% volume lashes.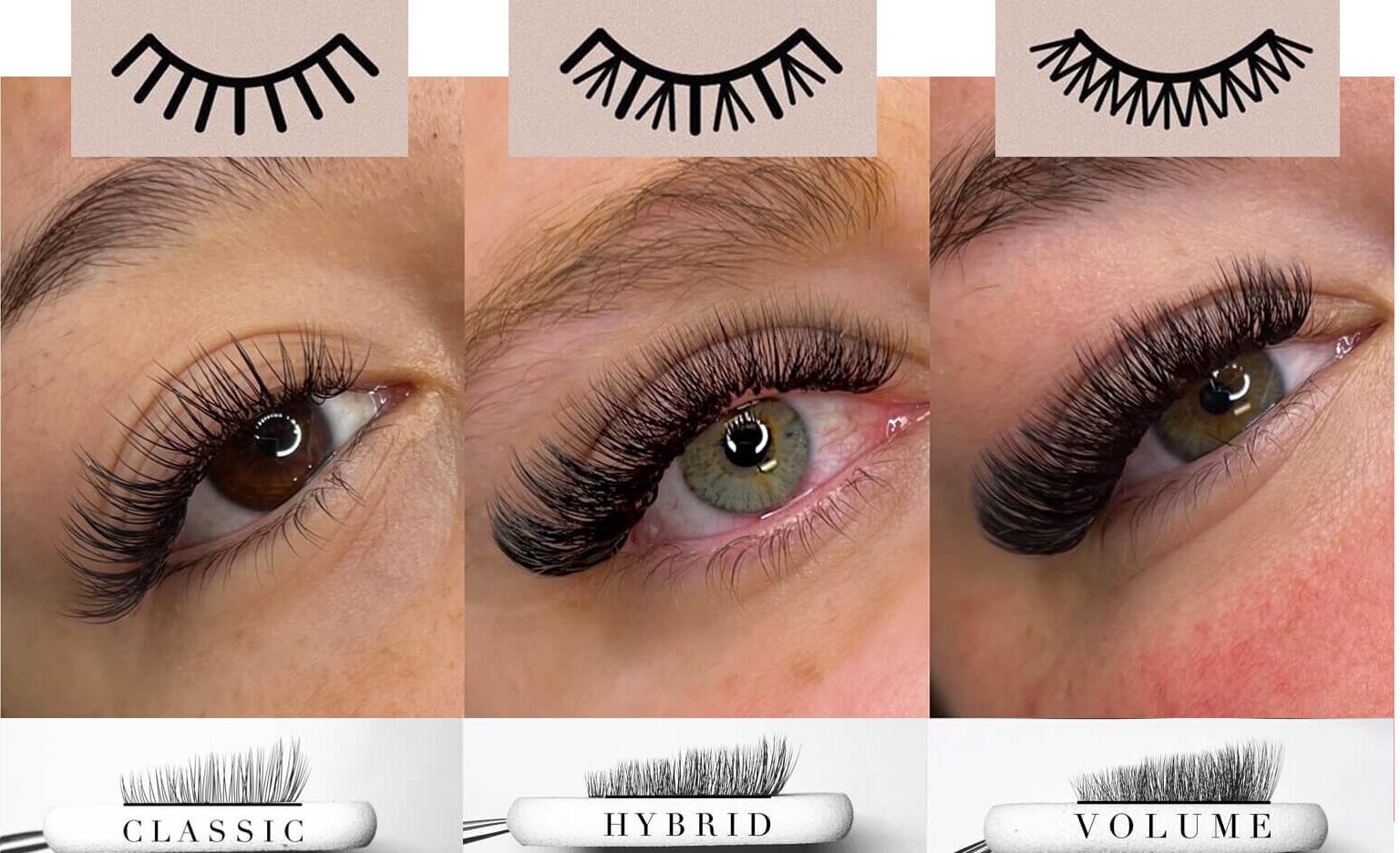 Some variations of hybrid sets may predominantly feature volume lashes with a few classic lashes strategically placed for added texture or spikes. Essentially, any combination of classic lashes and volume eyelash extensions would fall under the category of a hybrid lash set.
Read more: Classic Hybrid Volume Lashes – Unraveling the Key Differences
Let's Talk About Wispy Hybrid Lashes 
The benefits of this lash technique include a more dramatic look while still maintaining a natural appearance. The textured and wispy effect achieved by combining classic and volume lashes provides both volume and lightweight comfort. These lashes are also suitable for individuals with sparse natural lashes as they can help fill in gaps and create the illusion of a fuller lash line.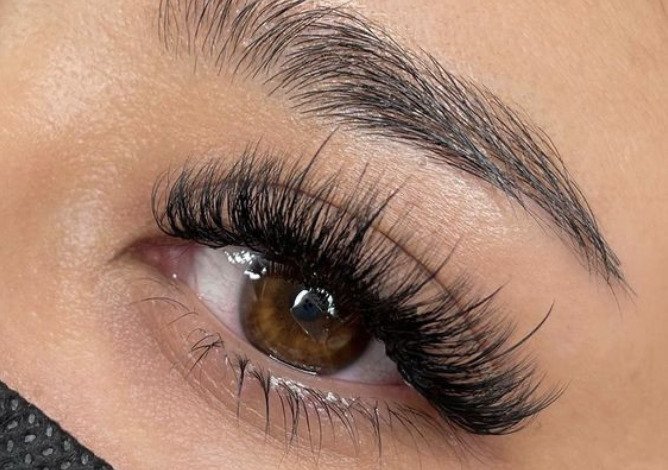 How Can We Make A Wispy Hybrid Lashes Set?
To create a wispy hybrid lash set, the combination of classic lashes and volume lashes is approached in a way that achieves a lighter, irregular top line and a fluffy appearance. Lighter volume lashes are chosen, and classic lashes are incorporated that are 2-4mm longer than the fans. The goal is to maintain wide fans to enhance the fluffiness of the set. 
For added drama, bold spikes can also be included. In terms of thickness, a suggestion would be to use 0.07 in 5D volume lashes mixed with 0.15 classic lashes.
Read more: "How much do lash extensions cost?" – Market Update 2023
During the application process, individual hybrid wispy lashes are applied to each natural lash using a specialized adhesive. The process typically takes around 2-3 hours, depending on the number of lashes being applied. After the application, it is important to avoid getting the lashes wet for the first 24 hours and refrain from using oil-based products on the lashes. Gentle cleansing is recommended to prevent damage to the extensions.
At Vietnam Lash, we strive to provide eyelash extension products of the highest quality. Whether you're a professional eyelash extensionist, we are confident that our products will not only meet but exceed your expectations, as well as those of your customers. For more updated information, please visit our website at https://vietnamlash.com/.