Do you have wide set eyes? How to know if you have this shape of eyes? Everything will be made clear in this post. Isn't it a good thing to learn about other eye shapes and how they're beautified in individuals? Queens, we all have our own chances to shine in this world.
You wanna visit others of our posts in many other eye-related respects, from unique charms of various eye shapes to glow up tricks, as we bet. If you're ready for some fascinating facts about wide set eyes meaning, keep swiping down as if it was your last swipe, beauties!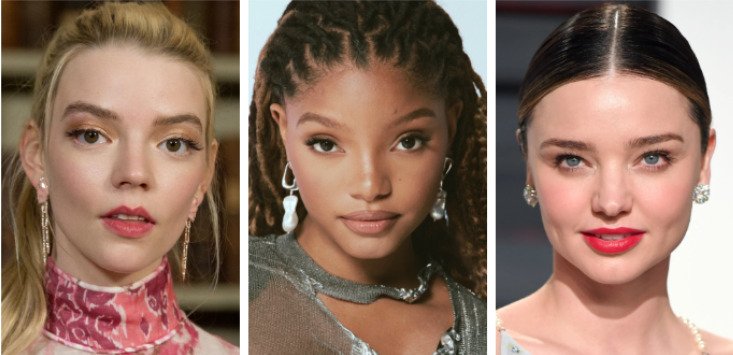 What Are Wide Set Eyes?
Wide eyes, basically, relate to eyes that are wider than average in the distance between their medial canthus, or inner corners. This shape of eyes can be considered as one rare physical trait in the human body. Indeed, the wider the space between the eyes are, the rarer the look that the eyes bring about. To positively say, wide set eyes do benefit the general appearance of whoever owns them with a mystery impression.
1. How To Tell If I Have Wide Set Eyes?
The best way to tell whether you have wide set eyes is to see if they are farther apart than a single eye width. Look at the mirror and examine whether or not your eyes are separated by one eye length. Your fingertips can also be used as a measuring tool. You will have wide set eyes if your eyes are significantly spaced apart, and vice versa. That is easy, isn't it?

Their names make it clear how they differ. Indeed, it's mainly the eye spacing that makes the difference obvious. Typically, wide set eyes have spaces between them which are wider than an eye. Meanwhile, close set eyes which are the reverse of the wide set ones have a smaller gap between the left and right eye than that in an average person. Or close set eyes are less than an eye's breadth apart.
3. Wide Set Vs. Deep Set Eyes
You have wide set eyes if this is wider than one of your eyes, and you have close set eyes if this is narrower than one of your eyes. Meanwhile, it is a little different in the ways to identify deep set eyes. Indeed, this shape of eyes is likely to be present if your upper eyelid appears short and narrow, the crease is obvious, and there is less white showing from your eyes that is compared to the wide set ones.
Are Wide Set Eyes Genetically Shaped?
Many people think wide set eyes refer to some kinds of disease. Medically, wide eyes, also known as telecanthus, can be brought on by a number of reasons, from genetic problems, neurological conditions, to anomalies of the face and skull. It can also result from particular medical disorders or medications as a transitory side effect of disordered emotions.
By and large, genetic abnormalities and birth malformations are the most typical reasons for wide set eyes. The eye sockets do not rotate into their usual position in orbital hypertelorism, resulting in this shape of eyes with extra bone between them. In some cases, the shaping of wide set eyes stems from a number of medical syndromes with little impact on the vision.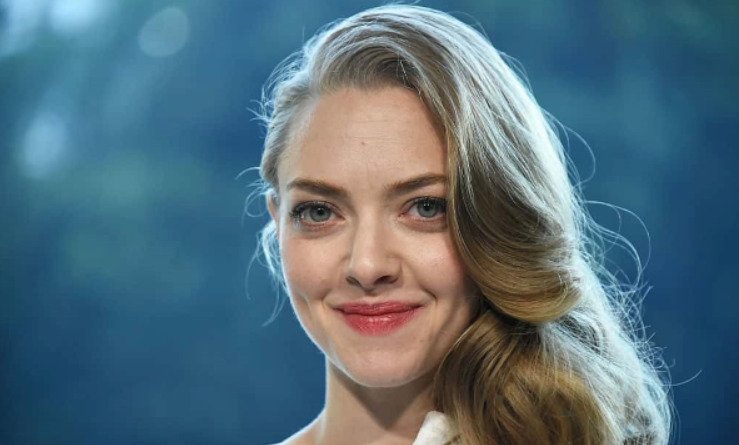 You may already know that close set eyes are, more or less, the antithesis of wide set eyes. Meanwhile, those having larger eye spacing, or wide set eyes, are, to some extent, inclined to be more spontaneous and adaptable. They not only have the compulsion for requirement, but also find satisfaction in exploring life and the uncharted world.
People with eye set eyes love learning about new things, from the newest lifestyle trends to fashion fads. They are flexible, open-minded, and often refuse to follow a detailed schedule. Impulsive and intrepid, they thrive in environments with flexibility and options and can even achieve popularity thanks to their impressive levels of creativity.
How about you? Do you see yourselves in there, queens of wide set eyes?
Best Lashes For Wide Set Eyes
Every client's eyes are unique and all experts who apply eyelash extensions must be able to do so on all eye shapes. Unlike close set shaped eyes, the shape of wide set eyes has to be thoroughly studied for their most suitable eyelash extensions. It may be acknowledged that if the stylists are not really well-prepared with sufficient understanding about their clients' eyes, unworthy results will be produced that tremendously influence their general looks.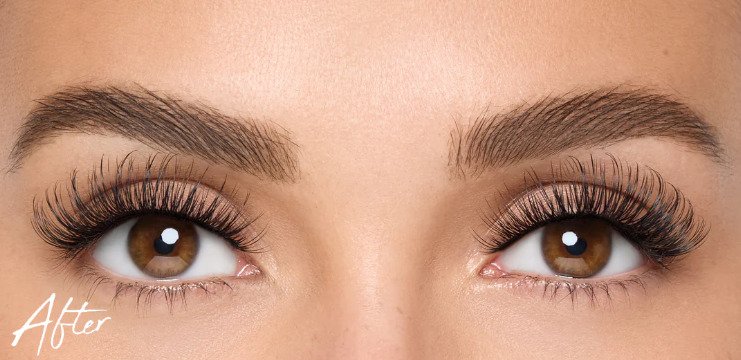 1. Doll Eye Lash Extension
With the longest lash directly in the middle of the lashes, above the iris, the doll eye eyelash extension provides a gorgeous look. The inner corner has the shortest with the outer corner having the average length. Therefore, adopting a doll eye eyelash extension type for clients with wide set eyes will give the length of your eyelashes at both the inner and outer corners an elongated impression.
2. Criss-cross Style Extension
The criss-cross eyelash extension creates a favorable look with lash devotees. The end of it has a small wing to lengthen the eyes. For those with wide set eyes, criss-cross lash style is incredibly stunning since they properly frame the eyes. You may want lashes that are longer and more voluminous as well to create the look of more opened, or bigger eyes and more in the center of your face.
3. Wispy Lash Extension
Wide set eyes look great with thin, silky eyelashes. You may have a natural look by wearing lashes that are 12mm to lower in length. A variety of materials have been used to make this wispy lash extension, right at Vietnam Lash Factory. For customers with wide set eyes, we'll suggest wispy lashes of silk material or fan lashes that are at least 3D in type in order to get a natural and equally attractive appearance.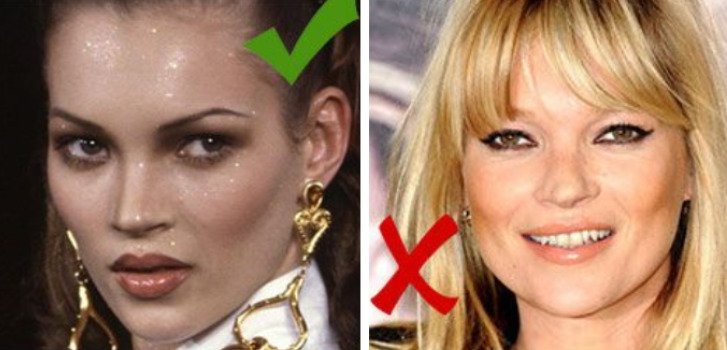 FAQs
01: Are Wide Set Eyes Attractive?
Yes. Generally, they are. It is believed that wide horizontally positioned eyes are much more stunning than other shapes of eyes. For both genders and for all facial types, this is precise. Palpebral fissure length, which measures this width, is a measure of how pretty one's eyes can be. It doesn't matter to folks with such an eye shape to make an impact on passersby.
02: Who Are Wide Set Eyes Celebrities?
You will find a number of celebrities, especially models, with stunning wide set eyes. Miranda Kerr, Kate Moss, Behati Prinsloo from Victoria Secret; gorgeous actresses such as Cameron Diaz, Halle Bailey, Lily Cole, Amanda Seyfried, etc., are renowned queens of wide set eyes. It is worth mentioning that they all give off the same energy of mystery beauty!
03: Should I Fix My Wide Set Eyes?
Wide set eyes generally have no impact on our physical appearance or health. Furthermore, no surgical techniques to reduce the space between the eyes have been used. Therefore, if you truly want to reduce the gap between your eyes, you can use makeup tricks by applying foundation and contouring your eyes or nasal bridge. It will create an effect of your eyes that look closer together between the corners of your eyes.
04: What Makeup Suits Wide Set Eyes?
To accent your wide set eyes, common makeup steps often start with priming your eyes with eyeshadow and eyeliner, comfortably applying dark eyeshadow to the inside of your eyes for a close-spaced effect, highlighting the outer corners and the inner half of your eyes, applying mascara to give your lashes more volume and length, and finish your eyebrows pulled closer together.
Conclusion
Wide set eyes have their own charm, just like other eye types do, and many celebrities  who have them are believed to be generally attractive. If you've ever noticed, wide eyed persons all have spaces between their eyes and, somewhat, all-around flat-looking faces. After all, it is the uniqueness of this shape of eyes that makes them spesh in anybody.
The optimal eyelash extensions for this eye shape effortlessly rest on your lashes, offer you big, round looks, without being overly thick or obscuring your pupils. There are varieties of eyelash extensions to pick from, regardless of the shape of your eyes. It mostly depends on whether you want to be understated or your eyes to be more astounding.
Is the wide set eyes meaning fascinating enough? You may wanna start the journey of your eyes' enhancement from this very second, pretty queens! Remember that smart choices of lashes and makeup styles always benefit your eyes in the long run!
Visit our website for more updated information: https://vietnamlash.com/