Hello there! I'm writing this blog on a beautiful morning with a great mood of enthusiasm. I hope that as you read through the content of my post, you're also feeling joyful and happy! In this article, I will provide you with information about some big wholesale eyelashes in Los Angeles. Hopefully, you will find the information you're looking for here!
When it comes to top wholesale eyelashes, LA is definitely a place you can't overlook. Wholesale lashes vendors in Los Angeles are not only numerous but also diverse in terms of product quality. Therefore, when selecting a wholesale option for your salon, you need to be extremely careful. First and foremost, let's take a look at the criteria for a reputable wholesaler, shall we?
What should a reputable wholesaler have?
Before delving into specific wholesale eyelashes in Los Angeles, I'll reveal to you some criteria for assessing quality wholesalers. These criteria can be applied to wholesale eyelashes in most countries, not just LA. Understanding the criteria of a good wholesale eyelashes provider will give you a more accurate perspective when selecting a partner. It will also help you make more precise decisions when choosing a source for your salon. Alright, let's take a look at what those criteria are!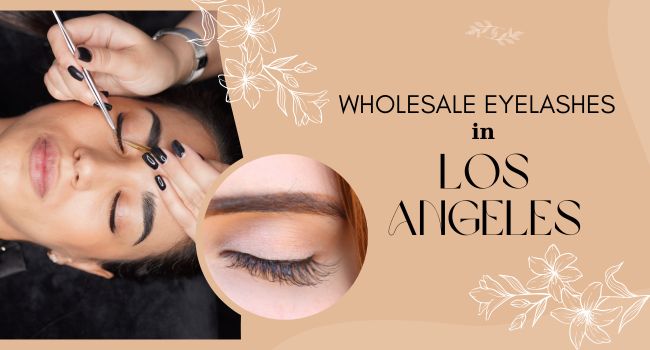 Product quality
Firstly, when discussing the elements that form a reputable eyelash wholesale, one must mention the quality and diversity of the products. As a salon that gains reputation directly from customer experiences, you need to provide clients with high-quality products that ensure safety. Therefore, your sourced products cannot be taken lightly. You need to consider the quality of the eyelash extensions provided by the wholesaler. Regarding material, color, curl, and thickness, they must meet standards and align with market trends. Important questions to ponder include: "What material are the lashes made of? Are there options suitable for individuals with sensitive skin? Does the lash color fade over time? Is the thickness suitable for the regular clients' eye shapes at the salon?"
In terms of the safety of eyelash extensions, whether it's wholesale eyelashes in Los Angeles or any other wholesale, you need them to openly disclose and be transparent about their supply sources and manufacturing processes.
The variety and consistency of the product
Furthermore, you also need a wholesaler with a diverse range of eyelash extension styles. You're well aware that the lash industry is rapidly evolving. Alongside this growth is the increasing variety of lash extension styles and designs. Your clients are trendsetters in the world of fashion and always seek new experiences. Therefore, having a wide variety of lash extension styles will help your salon stand out in the eyes of your customers.
Speaking of variety, along with offering diverse styles, stability in the quantity of available lashes is also crucial. Imagine this scenario: you've provided Classic Mink eyelash extensions for Customer A. A few months later, Customer A introduces Customer B to your salon, who requests a similar lash style. Unfortunately, your wholesale has run out of that particular lash style, and the closest shipment won't have the lash type that Customer B is requesting. Quite unfortunate, isn't it? In this situation, you not only disappoint Customer B but also lose credibility with Customer A.
So, it's not just about having a variety of styles; it's equally essential to maintain a consistent supply of those styles to cater to the evolving demands of your clients. This way, you can ensure a seamless experience for both your loyal and new customers.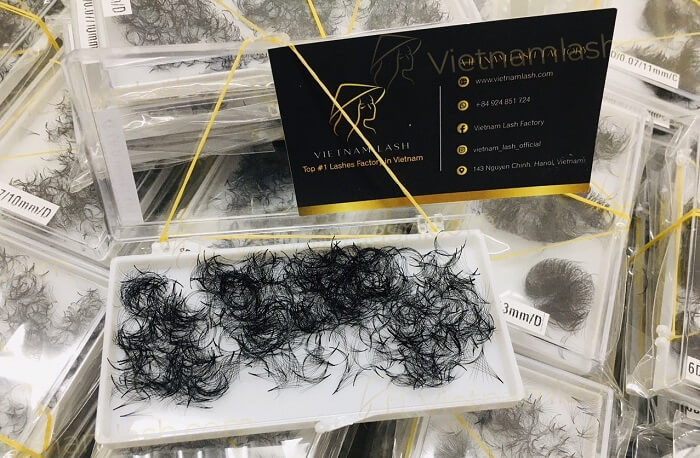 Customer support and reliability
So, we've covered the two essential criteria regarding the product. Next, let me discuss the third criterion about the wholesale's customer support capabilities. Regardless of whether it's a wholesale eyelashes in Los Angeles or any other location, customer support is a critical factor to consider for evaluation.
A reputable wholesaler should have effective communication channels to promptly address your inquiries, concerns, and orders. Quick response times demonstrate their commitment to client satisfaction. In case of any product defects, shortages, or discrepancies, the wholesaler should have a clear procedure for resolving issues and providing replacements or refunds when necessary.
Wholesale eyelash vendors should be willing to work with you to meet your specific needs, whether it's related to order quantities, product customization, or special requests. A quality wholesaler might offer resources like guides, tutorials, or training materials to help you and your staff understand and work with their products effectively. In addition, a reputable wholesaler should be reliable in terms of delivery times and order fulfillment. Delays in receiving orders can disrupt your business operations, so choose a wholesaler known for their reliability. 
Competitive pricing
The final factor I want to highlight for evaluating a wholesaler is the pricing they offer. When it comes to pricing, naturally, the lower the cost, the more cost-effective it can be for your business. However, you should also exercise caution with places that offer prices significantly lower than the market average.
Typically, producing safe and high-quality eyelash extensions involves similar processes. Therefore, whether it's a wholesale eyelashes in Los Angeles or any other city, if they are introducing products at an unusually low price, it's essential to carefully consider the product quality.
Keep in mind that if a wholesaler offers products at an unusually low price, there might be compromises in terms of materials, manufacturing processes, or safety standards. It's crucial to strike a balance between affordability and quality. Saving money initially might lead to problems down the line, such as lower customer satisfaction, potential damage to your salon's reputation, and even safety concerns for your clients.
While cost savings are important, prioritize working with a wholesaler who maintains reasonable pricing while also meeting industry standards for safety and quality. This approach ensures that you're providing your clients with reliable and safe products that align with their expectations and your salon's reputation.
Top 3 best wholesale eyelashes in Los Angeles
Great! You've provided me with the four main criteria to evaluate a good wholesaler. You can refer to the criteria I've mentioned when assessing wholesale lashes vendors in Los Angeles or any other eyelash vendors wholesale in California that you're interested in. Now, I'll introduce you to the top 3 wholesale eyelash extension supplies in Los Angeles that have received positive and objective reviews. Please proceed!
Top 3 wholesale eyelash extension supplies in los angeles. Consider 3 most reputable eyelashes vendor in LA to improve your trade in eyelash industry
01: The pioneer in eyelash industry in LA- Lash box LA
As an expert in this field, have you heard of or worked with Lash box LA before? This is one of the most renowned wholesale eyelashes vendors in Los Angeles, excelling in both product quality and customer service. Lash box LA stands out as a pioneering business in the lash industry, not just in Los Angeles but also across the United States. They consistently offer trend-setting products and even cater to well-known Hollywood actors.
Apart from their exceptional product quality, the friendly and enthusiastic staff is another strong point of this wholesale. According to customer reviews on  Lash box LA's website, the staff members employ a personalized approach to consulting and interacting with clients. They have a knack for understanding customer needs without being intrusive and provide guidance without being pushy.
Nearly all of  Lash box LA's customers leave positive feedback for at least one staff member they've worked with. This speaks volumes about the exceptional service they offer.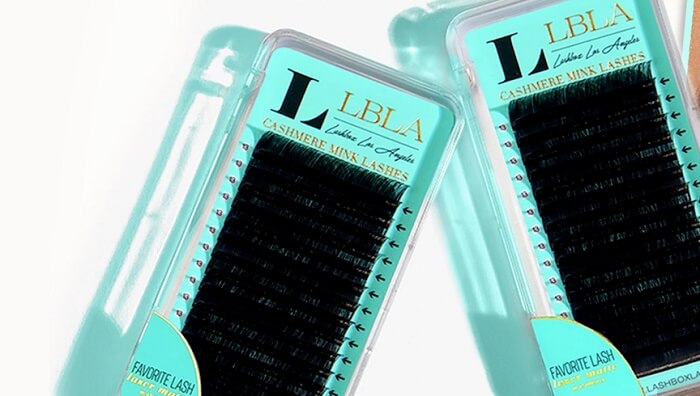 Read more:
02: The price competes wholesale price – Beverly Hills Lashes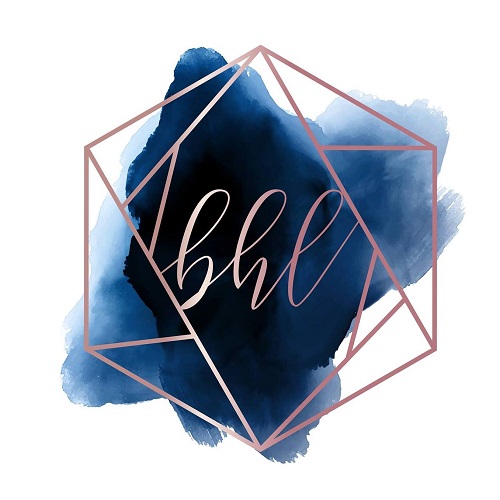 Beverly Hills Lashes is another notable name in the lash industry that cannot go unmentioned. Unlike  Lash box LA, Sisley Lashes is a brand known for its competitive pricing. They also provide high-quality products to salons with good stability. Moreover, they have optimized their manufacturing and processing procedures, resulting in relatively lower prices compared to other brands in the market.
However, one aspect that customers should consider when purchasing from Beverly Hills Lashes is the responsiveness of this wholesale. Being one of the cheapest wholesale eyelashes in Los Angeles, they might receive a high volume of orders and customer inquiries on a daily basis. If you're also in contact with this wholesaler and haven't received a response yet, be patient—it's likely due to the large volume of requests they handle.
03: The third wholesale to consider- Lashes on Lashes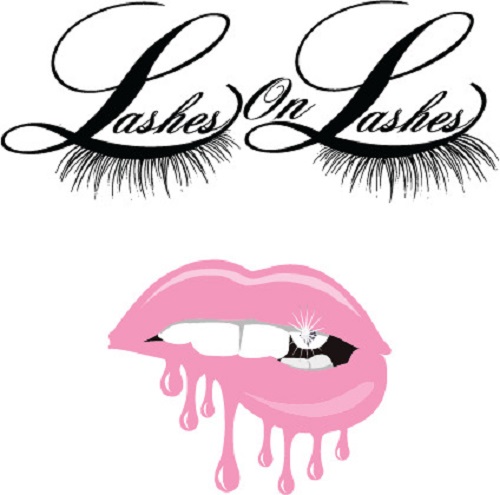 The third wholesaler I want to particularly highlight on this list is Lashes on Lashes. This is a wholesaler with a relatively shorter tenure compared to the two mentioned above. However, they have quickly gained recognition and established a reputation due to the quality of their products, stability, and fast delivery speed. Despite being relatively new, they have managed to stand out by excelling in product quality, stability, and swift delivery.
Although their operational experience is relatively short, Lashes on Lashes is known to be one of the top contenders among wholesale eyelashes in Los Angeles, specifically due to their exceptional lash quality and prompt delivery. While they might not compete primarily on pricing due to their recent establishment, their commitment to quality and efficiency is notable.
It's worth considering Lashes on Lashes as a competitive option for your eyelash extension supply needs in Los Angeles.
Some tips to choose a good wholesale eyelashes 
If you're in LA and haven't made any choices yet for your eyelash wholesaler, take a closer look at the wholesalers I mentioned above. Visit their websites to gain a more in-depth understanding based on the criteria I pointed out. Compare my evaluations with the summaries I provided about those wholesalers to make an informed decision.
If you're living in a different city and want to explore reputable wholesalers for your salon, follow these simple steps. First, search on Google for keywords like "best wholesaler of eyelashes" in your local area. Make a list of around 5-10 recommended wholesalers to have more options. Next, use the criteria I mentioned in part one to assess each wholesaler one by one until you find a suitable supplier. You can visit their websites or fan pages to learn about their products, prices, and customer reviews.
Pay attention to how their website and fan page are designed, as it reflects their attention to detail and investment in their business. A good wholesaler won't neglect the maintenance of their website.
Additionally, you can also contact the wholesaler to inquire about their customer service through staff consultations. You can also request them to send you samples for you to feel more assured about the quality.
Conclusion
Wholesale eyelashes in Los Angeles offer a lucrative opportunity for beauty professionals and enthusiasts alike. By understanding the benefits of wholesale eyelashes, researching the Los Angeles market, and evaluating potential suppliers, you can confidently embark on your journey to enhance the beauty of your clients or yourself. Whether you're aiming to create a successful lash business or simply want to rock captivating eyelashes, the City of Angels has a variety of options to fulfill your needs.
More updated information: https://vietnamlash.com/