Nowadays, many lash extension brands provide eyelash extensions to help busy women skip extensive eye makeup and still get that thick, open-eye look.  Eyelash extensions eliminate the need to get ready for the party by applying layers of the eye-liners, mascara, and other eye items. Want to find a suitable and reputable best lash extension brand? Read on! 
The development of lash extension brands in the lash industry
Sometimes, one may not have the time or patience to apply mascara, that is why eyelash extensions are born and serve as a convenient and ideal alternative. 
Overview of some best lash extension brand industry
The lash extension industry has experienced remarkable growth and popularity in recent years, becoming a prominent segment of the beauty industry. 
Lash extensions involve the application of synthetic or natural fibers to individual eyelashes, enhancing their length, volume, and overall appearance. This beauty trend has gained widespread recognition due to its ability to provide long-lasting, glamorous lashes without the need for daily makeup application.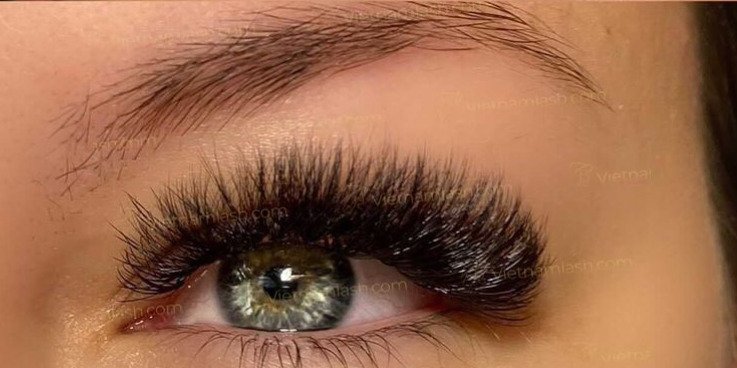 A best lash extension brand offers a convenient solution for those seeking a fuller lash look, whether for everyday wear or special occasions. With a wide range of materials, styles, and application techniques available, the lash extension industry continues to evolve, catering to diverse customer preferences and demands. 
Criteria for determining the popularity of the best lash extension brands
When determining the popularity of the best lash extension brand, several key criteria are often considered like the brand's reputation, customer satisfaction, innovation, and overall market presence.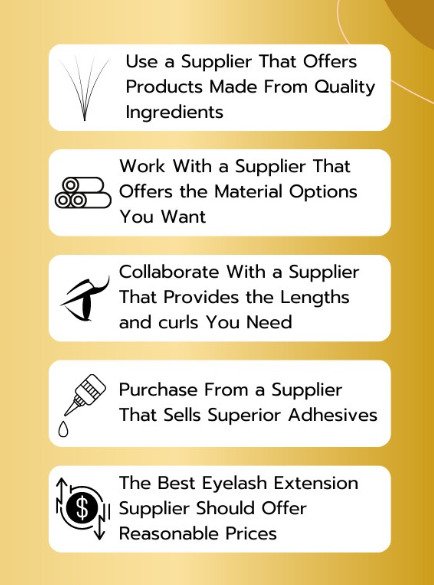 The quality of lash extensions

is a fundamental factor in determining the polarity of a best lash extension brand. This includes the durability, comfort, and natural appearance of the lashes. High-quality lash extensions should be long-lasting, lightweight, and seamlessly blend with natural lashes.

Best lash extension brands often invest in research and development to introduce innovative techniques and materials.

This includes advancements in lash adhesive technology, unique lash styles, and new application methods. Brands that consistently bring new and exciting features to the market tend to gain popularity among consumers.

Positive customer reviews and high levels of customer satisfaction

play a significant role in determining top lash extension brand's popularity. Positive feedback, testimonials, and recommendations from satisfied customers demonstrate the brand's ability to meet and exceed customer expectations.

Recognition from industry experts, professionals, and beauty publications

can confirm the popularity of a best lash extension brand. Awards, certifications, and endorsements from reputable sources validate a brand's quality and success within the lash extension industry.
Read more: You are finding a good eyelash supplier? Don't miss this!
The best lash extension brand in the first half of 2023
The following is a list of 5 famous lash extension brands in the eyelash industry. Based on our scoring criteria, give your rating! 
1. Lankiz 3D eyelash extensions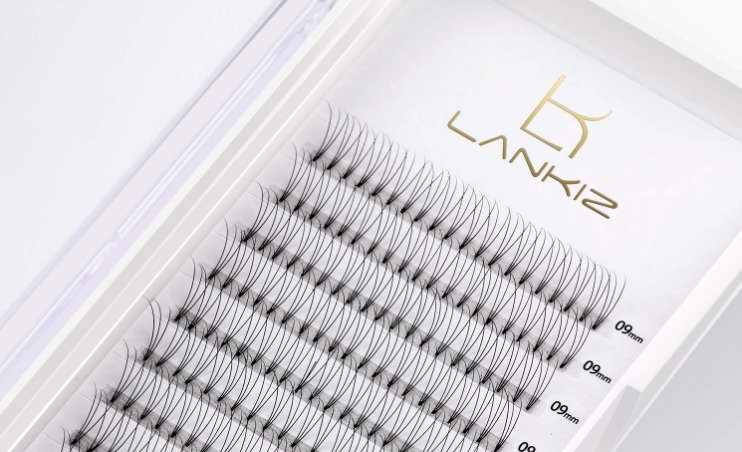 This is one of the best lash extension brand with products meticulously crafted by hand using premium silk, offering a luxurious and high-quality feel. The soft texture of these lashes enhances comfort, ensuring a pleasant wearing experience. Additionally, their waterproof nature adds to their durability, allowing them to withstand various conditions. 
With their stable curvature, these lashes have an extended lifespan and are effortlessly applied. Lankiz 3D eyelash extensions are hypoallergenic, ensuring they cause no irritation or adverse reactions for sensitive individuals.
2. Svanslashes eyelash extensions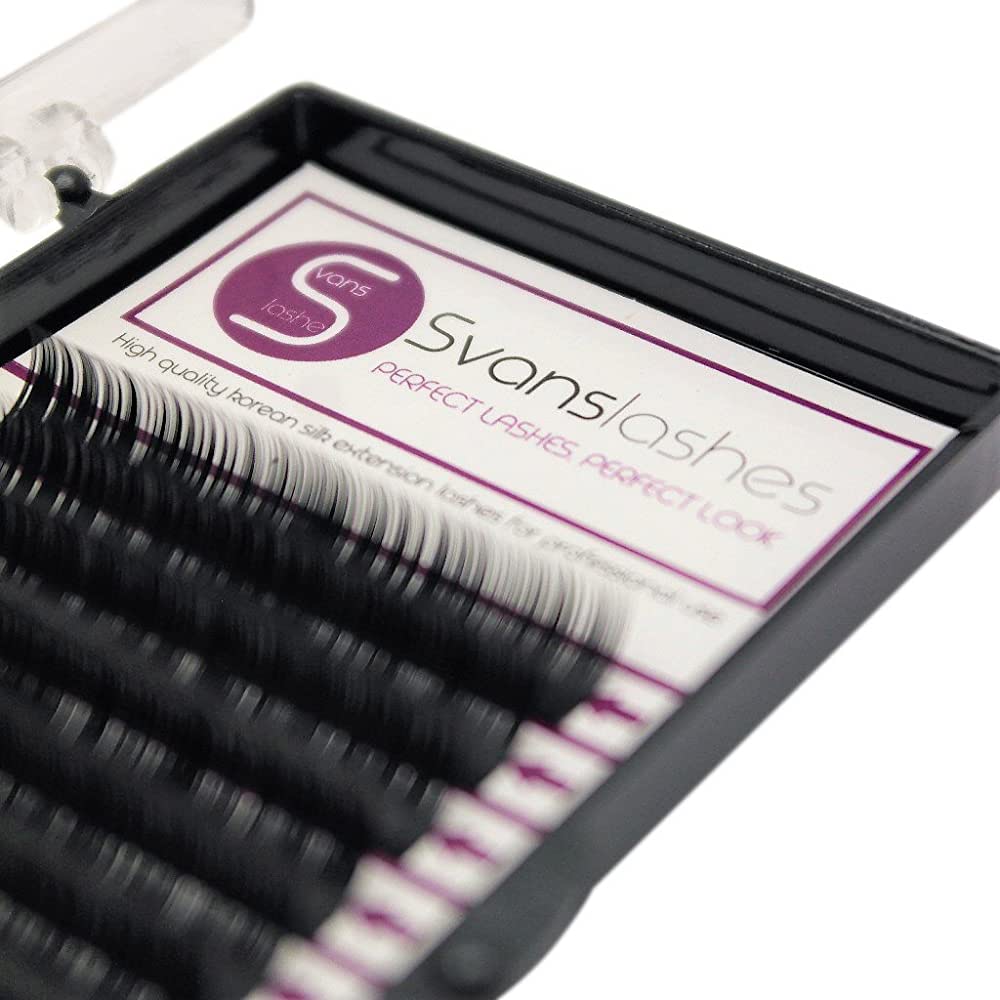 Creating high-quality silk lashes for the Svans Lashes brand is a meticulous and challenging process. These eyelash extensions are skillfully crafted to prevent clumping, sticking together, or tearing easily. 
Additionally, it is considered the best lash extension brand as it offers a range of five different curl options, providing a versatile and ideal selection. The impeccable combination of thickness, curl, and colors ensures a natural and authentic appearance.
3. EMEDA volume eyelash extensions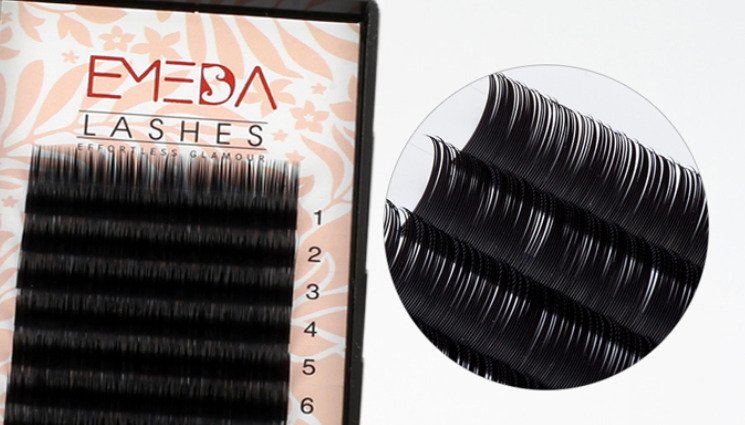 When it comes to achieving voluminous and feathery eyelash extensions, EMEDA is one of the best lash extension brand of choice. EMEDA Volume eyelash extensions are designed for easy fan application, allowing the lashes to bloom naturally in just one second. 
These extensions are crafted using special techniques that enable the creation of 2D, 3D, 4D, 5D, and 6D volume lash sets. EMEDA Volume eyelash extensions are particularly suitable for beginners seeking a fuller lash look while being cost-effective.
Read more: Vietnam premade lashes – Top 5 best premade lashes wholesale
Conclusion
These brands offer a diverse selection of staggered and high-volume lashes to cater to various demands. They provide a wide range of makeup collections to enhance clients' eyes and overall outlook. Despite being synthetic and long, these lashes are designed to be lightweight, preventing the risk of natural lashes falling out. If you desire attractive lashes, or you are in the eyelash industry and aiming to widen your career, you can explore the option of trying eyelash extensions from these brands. 
Visit our webpage for more updated information: https://vietnamlash.com/