Eyelash extensions today include a lot of modern technology and techniques. Besides popular techniques such as classic, volume, style eyelashes, designer eyelashes are now very popular. In which, emerging is a modern and stylish mink eyelash extension. These years, mink lashes vendors have sprung up everywhere, but most of them are fake. Let's find out more about this type of eyelashes that are making waves among young people and the top 5 best suppliers of mink eyelashes in Asia!
1. What do mink lashes vendors sale?
You may know this, the mink lashes vendors are not sale only mink lashes, but also many other types of eyelashes. However, mink lashes are the most premium products of the vendors and they are also what the vendors focus on.
1.1 What are mink lashes?
Unlike ordinary eyelashes, mink lashes are a luxury line that is very popular with wealthy guests. Mink lashes vendors have  two types of mink lashes: faux mink lashes made from synthetic fibers and real lashes, made from real mink fur. These types of eyelashes help increase the length and thickness of the eyelashes. After the connection is complete, you will have a pair of eyes with black, long, glittery and much more attractive eyelashes.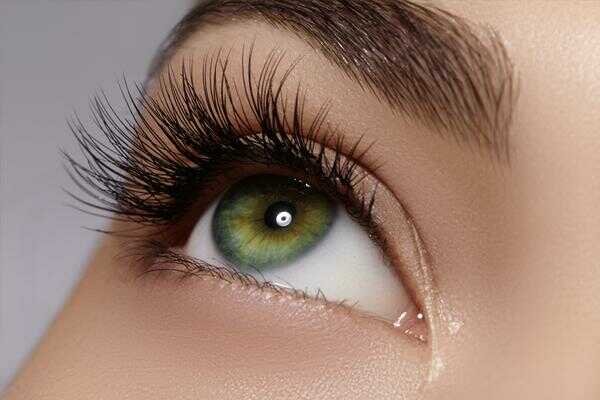 1.2 Materials of mink lashes
In addition to mink lashes made from real mink fur, mink lashes made from synthetic fibers are also increasingly accepted thanks to their almost identical properties with the real thing. In Asia, the leading countries in the eyelash industry create unique and quality mink lashes from different materials.
1.2.1 Vietnam mink lashes vendor
In Vietnam, the most common material used to make mink lashes is synthetic fiber. This fiber is as thin and light as silk but as strong as real hair. Hair experts have been researching and developing this fiber for a long time. Currently, Vietnam's synthetic fibers are rated as the best in the Asian market. They have been exported to many countries in the region and also to other countries across the ocean, including Korea. Korea is a country with a long history of making false eyelashes, but due to high demand and good quality requirements, they have imported raw materials which are synthetic fibers from Viet for processing.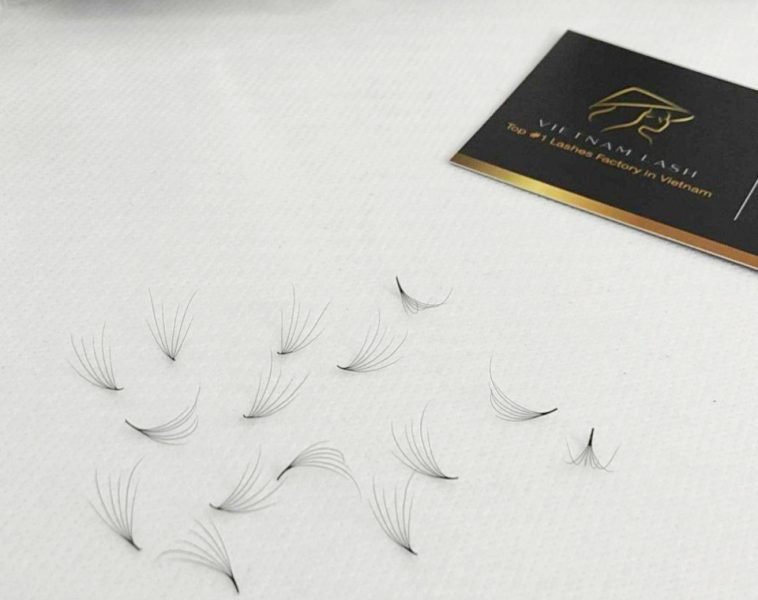 1.2.2 Korea Lashes 
Korean eyelashes have been famous for a long time in the world, however, the materials they produce have not completely met the strict requirements of customers. Mink eyelash suppliers in Korea can only create mid-range mink lashes, but for expensive and high-class mink lashes, the source of raw materials for production still has to be imported. 
1.2.3 China Lashes
Another big man in the eyelash industry in Asia is China. They have many types of eyelashes with different customer segments. The source of materials to produce eyelashes is also very diverse. In this world's largest market, most eyelashes are made from carefully crafted human hair. Although this material is quite safe for users, it is not aesthetical enough. Mink lashes made from real hair are stiffer and harder to style than Vietnamese synthetic fibers. Recently, to improve the quality of their products, some mink lashes vendor in China have also started researching mink lashes from synthetic fibers.
1.3 Why should not use the real mink lashes?
Herein, you are wondering why is it called mink lashes, but the raw materials of most major mink lashes vendors are not real mink hair, right? Let's see why we shouldn't use real mink lashes!
1.3.1 Pros of mink lashes
Eyelashes made from natural mink fur have outstanding advantages that human hair or popular synthetic fibers cannot compare. For example, it is light and soft like silk but not as weak and difficult to shape as silk. Conversally, real mink eyelashes are easy to hold and it can keep the shape for a long time. On the outside, your eyes will be thickened. In fact you will not feel bulky or heavy but very comfortable and enjoyable. Often, people may not recognize that you are wearing lash extensions and confuse them with your own lashes.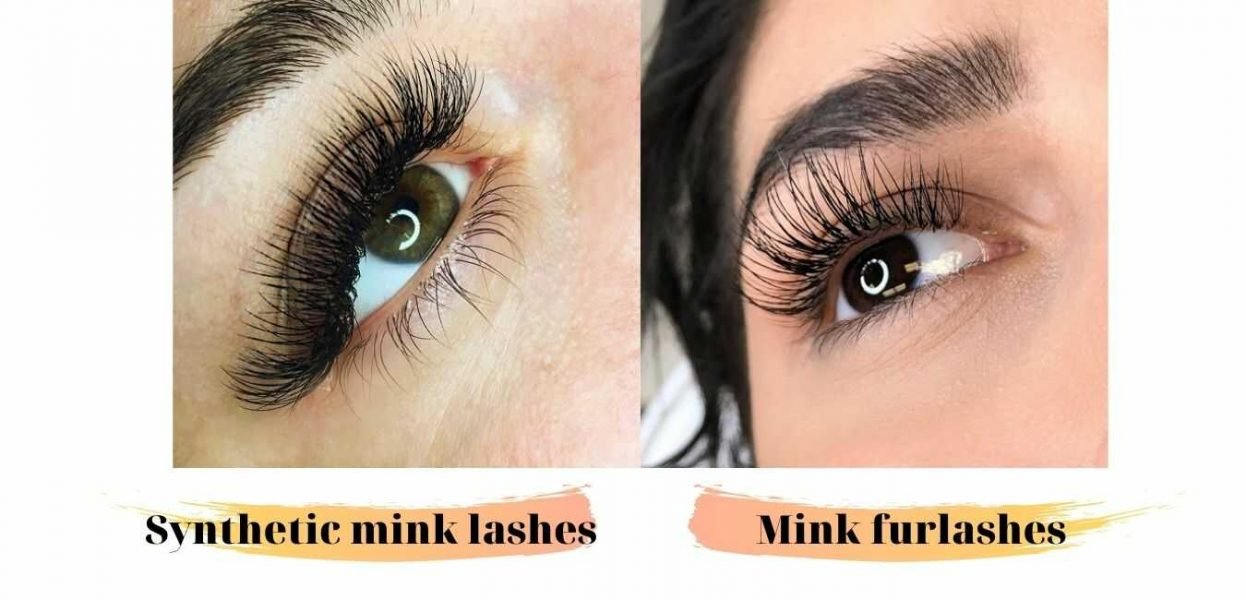 1.3.2 Disadvantages of the real mink fur eyelashes.
There are few artificial products that can compare with its softness and natural outlook. However, the process of collecting mink hair and selecting quality furs to produce eyelashes is very strict, so the amount of hair required is also very high, seriously affecting health as well as quantity of mink. People hunt wild mink more and sale their fur for the mink lashes vendors, or cruelly breed mink for their own purposes. This influent to the ecosystem and violates animal protection laws. If you're using real mink lashes, you're helping animal abusers.
Another disadvantage of real mink eyelashes is that it can lead to allergies. If the customer is a person with sensitive skin, if the process of handling raw materials is not thorough, it may lead to severe allergies for the customer when using mink eyelashes.
2. Vietnam Lash is the best mink lashes vendors in Asia
Vietnam Lash is a Vietnamese brand. After many years of working in the eyelash industry, Vietnam Lash has received the trust of customers in many places and has become the number 1 mink lashes vendors in Asia. Vietnam Lash is also gradually proving the position in the international markets.
2.1 The development of the most famous mink lashes vendors in Asia 
Ms. Tracy- an active and enthusiastic founder and CEO of Vietnam Lash established in 2010. Over a decade of development, Vietnam Lash have surfed numberless ups and downs to become the best lash vendors for clients nearly all over the world.
Before 2010, the potential of the eyelash industry in Vietnam has not really explored eventhough the quality of eyelashes is better than anyone else. A lot of mink lashes vendors in Korea, a leading profesional market, perceived the advantage of Vietnamese lashes and imported the raw material from Vietnam. Following the success in Korea markets, many factories in Vietnam exported raw eyelashes to the neighbouring countries, ignited a longer success in the beauty industry of those nations.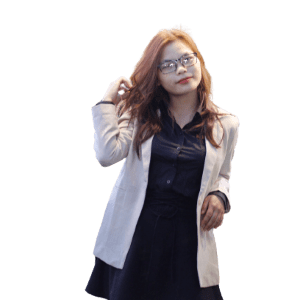 However, after few years exporting only raw materials, Ms. Tracy realized that it can not accentuate Vietnam eyelash globally. Also, clients will not get the most affordable price due to the intricate delivery processes. Instead, if these raw material are produced in Vietnam, it will reduce a lot of expense and bring a better price for customers. This is the motivation for Ms. Tracy to establish Vietnam Lash and make it become the most trustworthy place for the retailers in beauty field over the world. Moreover, we hope to regain the fame to the homeland – the home of lash.
2.2 How can clients abroad purchase eyelash from Vietnam Lash?
To response the growing inquires of customers, today, Vietnam lash has 3 representative offices in Vietnam. In addition, international customers can also contact us directly at 3 international representative offices in Russia, Japan and Korea. Customers can also interact with us through Vietnam Lash homepage to be consulted by our dedicated sales team. And owning our products has never been so easy when e-commerce are outstanding development. With just following simple steps, you can immediately own great eyelashes from Vietnam Lash- one of the best mink lashes vendors.
2.2.1 Step 1: Determine what you want
Today, The markets have many different types of eyelashes. They are distinguished by the using purpose, materials, shape and size. Each of them focusing on a different customer or group of customers. Therefore, if you are retailers, you should to determine the size of your business and customer segments that are your target to get the best choice.
2.2.2 Step 2: Contact Vietnam Lash sale department
Vietnam Lash's customer service works 24/7 to serve customers in all time zones around the world. Therefore, whenever you need, just contact us to get the best support. Our staff will not only answer your questions, but will also inform you new trends in the eyelash industry, analyze the potential of the market and determine which products proper with your business size.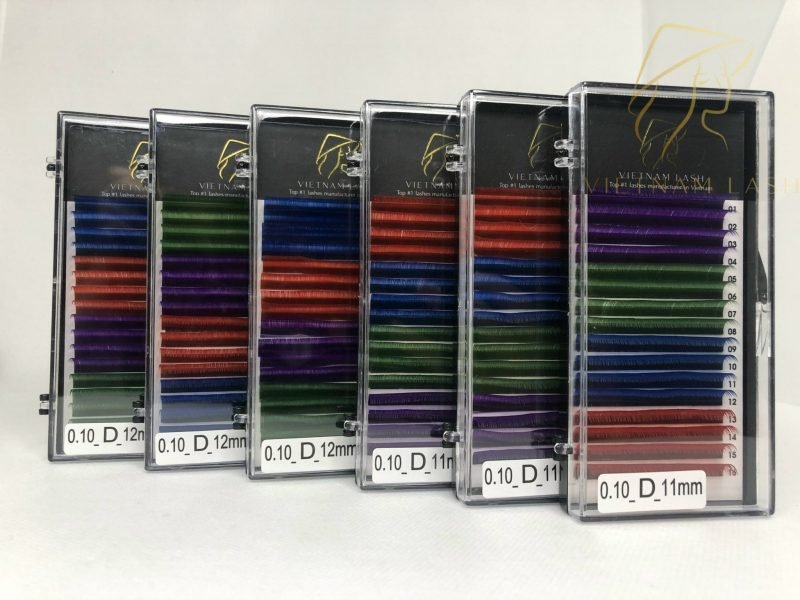 2.2.3 Negotiate and sign contract.
All done simply through the internet. You can ask us to send samples of the products you want. As a face in the top 5 best mink lashes vendors in the world, we are ready to help customers see product's samples to win your trust. If you decide to become a long-term partner with Viet Nam Lash, we will have different prices for loyal customers and many other great after-sales packages. After negotiate, you just need sign a contract, choose a payment method and wait for the best quality eyelashes to come to you.
2.2.4 Maintain a partnership with us
To soon become a loyal customer of Vietnam Lash and receive great deals from us, don't forget to come back to review the quality of eyelashes and the service you received. Your feedback will be the data for us to continue to correct shortcomings and promote strengths.
3. Ignore the mink lashes vendors if you see these points
In 2020, the world is writhing against the epidemic, so people are also more limited in greating directly with friends. Instead, everyone must wear a mask that covers their face when going out. As a result, your beauty only can be express throught eyes. This is also the reason that many mink lashes vendor finding the eyelash industry is a good bait for them to develop. However, this quick development makes the quality of these vendors unreliable, causing a lot of damage to retailers as well as customers. So, ignore the mink lashes vendors if you see these points
3.1 Mink lashes vendors's reputation
When evaluating a supplier, the reputation of that supplier is the first factor and also a decisive factor in choosing to cooperate with a supplier or not. Each of the vendors on this list has a history spanning decades. They have gained their position and reputation in the eyelash industry due to their efforts, and have undergone many ups and downs. 
To know the reliability of a good mink eyelash supplier, visit their website. A quality mink lashes vendors will be careful and leave an impression on customers right from the layout of the website and the content on it. The information about the founder, development history, vision and wishes of the vendor will also be clearly described on its website to gain sympathy from customers. If you don't see these on a supplier's website, you should reconsider.
Another way to get to know a vendors is good or not is go to the customer reviews section. Reputable suppliers will take reviews from old customers as data to continue promoting the advantages. These reviews will therefore be your reliable source for evaluating a mink lashes vendor.
3.2 Unclear orignie
A good vendor will disclose the raw materials for the production of eyelashes along with the procedures to ensure the safety of customers. Customers can view it on the website or ask directly through the customer service department.
In contrast, fast-growing vendors who just focus on the profit that the eyelash industry brings often do not want to make such information public. Therefore, the price that their products bring can be much cheaper than the general price of high-end distributors. But the quality and durability of eyelashes is not significant.
So, as a smart shopper, you should consider these issues carefully before deciding to deal with a certain vendor.
3.3 The sustainability
To create a long-term and sustainable competitive advantage for your business, you also need to pay attention to the long-term and sustainability of svendors. A long-term relationship with mink lashes vendors helps to reduce the potential risks about working and the product quality. At the same time, you can completely negotiate preferential discounts for your next orders, bringing cost efficiency to your business.
Another criteria for evaluating and selecting a vendor is the financial risk. A historic vendor will have a stronger financial base than one that has only grown in a short few years.
Therefore, looking at a vendor's development history is also a way to assess the quality of that supplier.
4. Some tips when import eyelash from mink lashes vendors
After carefully searrching the criteria to evaluate a good, high-quality mink lashes vendors and understand the basic steps to import eyelashes. The following tips will help you find a good vendors and import the right products with minimal risk.
4.1 Make researches. 
When searching goods of eyelashes, the first goal is to find a place that provides quality products. That quality source must be provided by a strategic partner, so that we can cooperate with them for a long time, making them a link in your company's supply chain.
Today, the advantages of e-commerce and internet search engines around the world are indisputable. The expanded market helps retailers reduce costs and access new technologies. Sales pages on the internet give customers the opportunity to access more good sources of goods, such as Instargram, Facebook, Google,…
One thing that makes retailers hesitant to search on these platforms is the language barrier. However, in order to reach all customers in the most perfect way, the information that Vietnam Lash uses and posts on these platforms is in English. This will remove any obstacles in communication between us, one of the best mink lashes vendors, and our smart customers.
Top #1 eyelashes brand in Vietnam
4.2 Buy from the wholesale
It is a pity that not all retailers know that many major vendors in the eyelash industry from Korea or Japan are not wholesalers. Although they are all famous countries in the eyelash industry, most of their sources are imported from Vietnam Lash. The vendors's job is just reprocess the raw materials, put their logos on them, and sell them with expensive cost.
Therefore, when looking for mink lashes vendors for your business, retailers should avoid these vendors. Although their products can also be good, the price is much higher. You can absolutely find similar products at a more affordable price when you come to Vietnam Lash.
4.3 Test products
In Vietnam Lash, every month, we will check the quality of eyelashes for the 5 most loyal customers. This is a special service to appreciate customers that not all suppliers have. Therefore, one more criteria for smart clients to evaluate the mink lashes vendors is this after-sales service.
Testing is the activity of assessing conformity through measuring, inspecting, testing one or more properties of an eyelash and comparing the results with requirements in order to determine its quality. This is a common method in ensuring the quality of the eyelashes conforms to the standard. Thereby, the supplier will screen and remove the products that do not meet the standards.
Maintaining a cooperative relationship between retailers requires interaction between both parties, so Vietnam Lash attaches great importance to this check to win the trust of customers.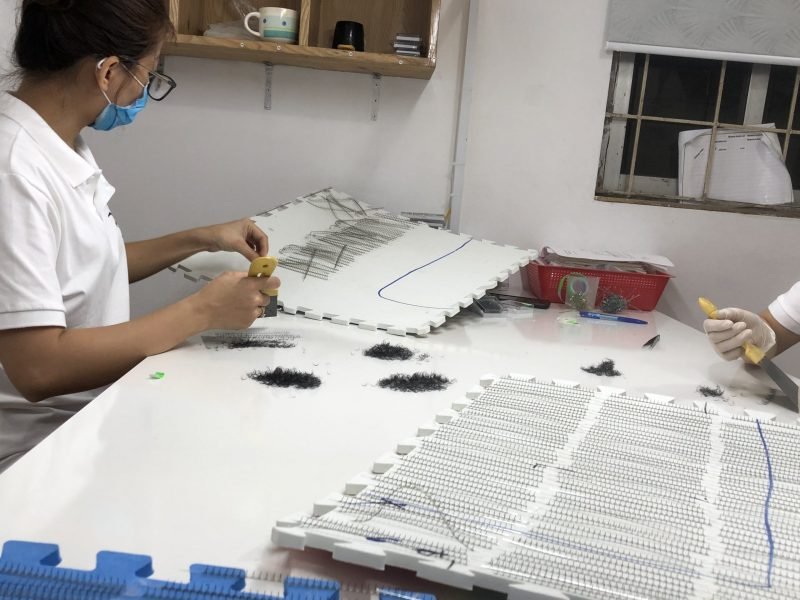 4.4 Constantly updating consumer trends
Another extremely important tip that retailers can't ignore is to constantly update the world's beauty trends. So don't be afraid to talk to your suppliers about new trends and ask for products that catch up with them. At Vietnam Lash, our research experts constantly update the latest eyelash models on the market to ensure timely supply to retailers.
5. Top 5 best mink lashes vendors in Asia that are globally believed
Asia is the cradle of the eyelash industry in the world. Asian mink lashes vendors supply eyelashes to most retailers in the North American, European and Australian markets. Here are the top 5 Asian eyelash suppliers that you should know about.
5.1 Vietnam Lash
Vietnam Lash is the most famous vendor in Vietnam and many retailers over the world trust on our reputation. We works with the motivation to enhance the beauty of Vietnamese women and strengthen their confidence. Under such inspiration, Vietnam Lash commits to work and provides the top-of-the-line products to expand the beauty to clients globally.
Vietnam Lash is ready to be the comprehensive strategic partnership with vendors and celebrated lash artists all over the world. With the important stance of the trailblazer, Vietnam Lash has already had 3 branches in Vietnam, Japan and Russia, which provide the best service and support to our beloved clients whenever they are in need. We are the dream vendor for any retailers who want to improve themself and pursue their dreams.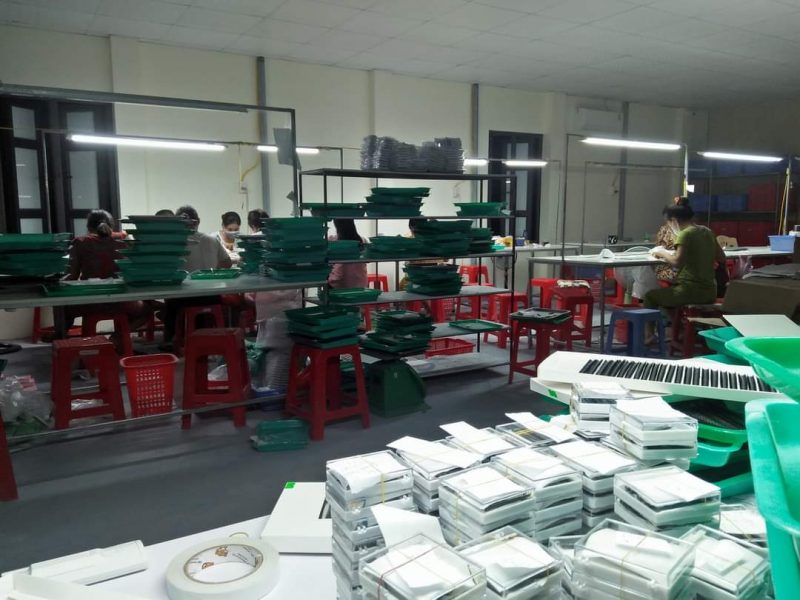 Vietnam Lash staff works 24/7 to serve customers. Time zone difference between countries is no longer a barrier in providing the best quality of service and goods to Vietnam Lash's customers. Come to us, retailers have hundreds of choices for their desired eyelash designs and materials. We are also ready to provide custom-made lashes.
5.2 Momi Eyelashes
They are an eyelash extension manufacturer from Vietnam, a specialist in machining and distributing eyelash extension products at wholesale prices.
As a company leading by an expert with over 16 years of eyelash industry experience, they are converting the best quality products at a reasonable price.
5.3 Stella Lash
More than 10 years of production and design experiences, as an Korea mink lashes vendors, they provide the leading fashional design of mink lashes , eyelash extensions, pre-made fans volume lash extensions,… with high quality, comfort and extraordinary aftersales service. To meet the increasing demand of business partners worldwidely, they also have set up a strong team for the other relative products to provide best service and quality to each clients.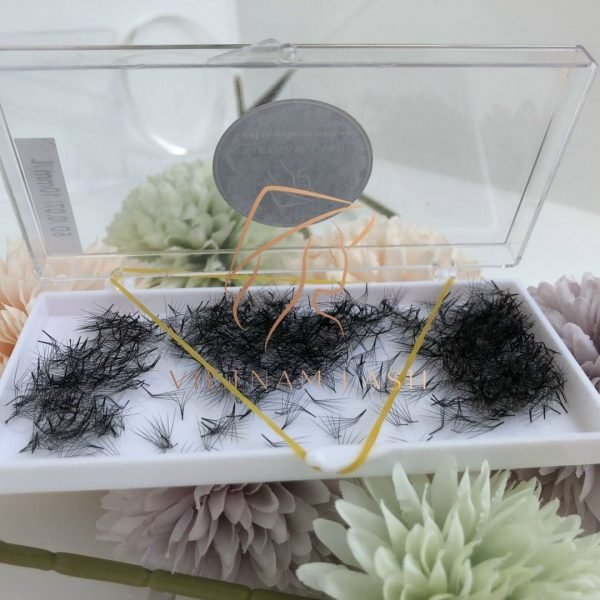 5.4 IMU Lashes
An eyelashes company from China has been engaged in eyelash extensions production since 2009. During the past years, they have been keeping on learning from the customers, developing designs as well as improvement in quality. They are dedicated to eyelash manufacturing, design, development and exportation. Product lines cover Eyelash Extensions, Pre-made fans volume lashes extensions, easy fan lashes,3D Mink eyelashes, Mink Lashes, 3D Silk Eyelashes, Silk Eyelashes, Individual Eyelashes, and so on.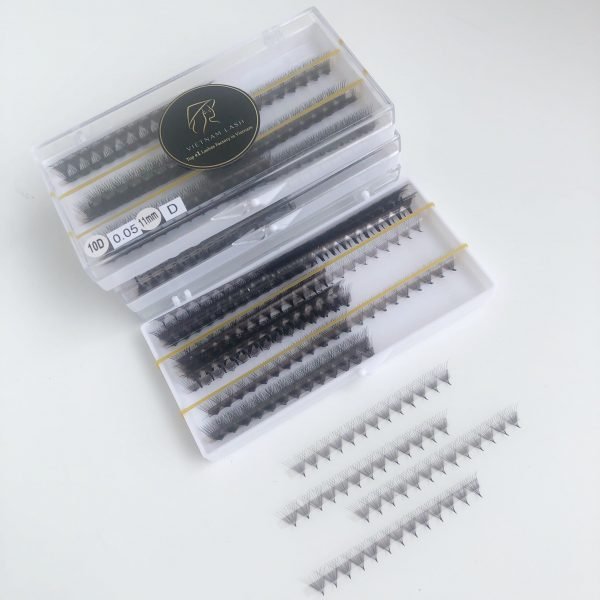 5.5 The Lash 
High quality product is the foundation of The Lash company survival. Reasonable price is the key of their mutual benefits. These pricinples drive The Lash to be more efficient and reputable in the China eyelash extension industry. They sincerely welcome friends worldwide to come and visit them building this long term business relationship with joint efforts.
Visit our webpage for more updated information: https://vietnamlash.com/