In the quest for longer, fuller lashes, many have turned to lash serums as their beauty weapon of choice. These serums often promise to enhance lash growth and thickness, but there's one key ingredient that has raised concerns: prostaglandins. While prostaglandins have shown effectiveness in promoting lash growth, they come with a host of potential side effects. In this article, we'll delve into the world of prostaglandins, their side effects, and, most importantly, introduce you to the best 6 lash serum without prostaglandin. 
Get ready to unlock the secret to stunning, natural-looking lashes that are both safe and beautiful!
What are Prostaglandins?
Prostaglandins are a group of lipid compounds that play a key role in various physiological processes in the human body. They are derived from fatty acids, and they play a role in various bodily processes like blood circulation, blood clotting, and the body's natural response to inflammation.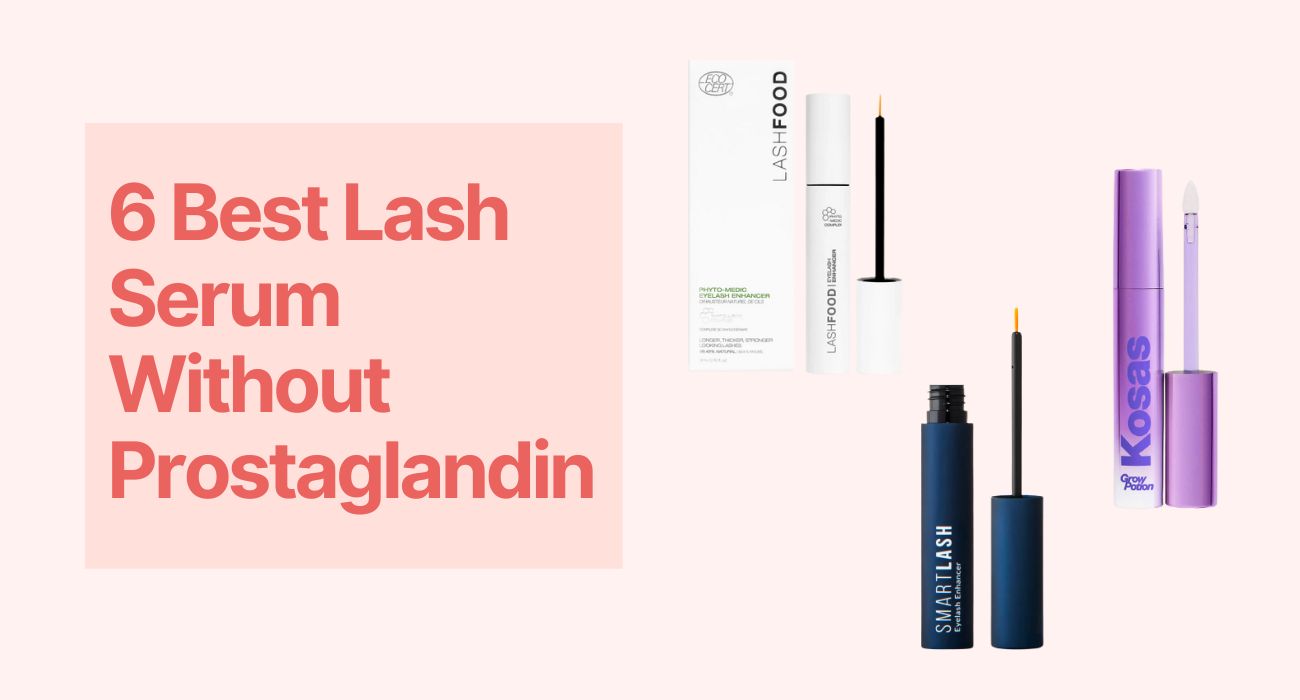 Side Effects of Prostaglandins in Lash Serums
Currently, Latisse lash serum is the only FDA-approved product in this category, primarily featuring bimatoprost, a synthetic prostaglandin, as its active component. While Latisse lash serum has proven its efficacy in lengthening eyelashes through various clinical studies, it is essential to acknowledge the prostaglandin lash serum side effects.
Prostaglandin analogs were initially used to treat an eye condition called glaucoma, but scientists discovered by chance that they also have the unexpected side effect of promoting eyelash growth. These potential side effects include:
Unwanted hair growth in areas beyond your lash line where the serum is applied

Reduced eye pressure if the serum comes into contact with your eye.

The possibility of permanently changing blue eyes to brown or light eyes to darker shades, although this side effect has mostly been observed in patients using glaucoma drops.

Eye discomfort such as itching, dryness, or redness

Swollen, teary eyes

Blocked glands

Changes in dark or red pigmentation along the lash line and eyelid

Swelling of the retina

Additionally, an ingredient in prostaglandin-based serums may lead to the discoloration of soft contact lenses.
Therefore, individuals considering the use of prostaglandin-based eyelash serums should weigh the potential benefits against these possible adverse effects and consult with a healthcare professional before starting any such treatment. 
Synthetic Prostaglandins You Should Be Aware Of
Is bitamoprost the only prostaglandin analog to look out for? No. 
In fact, there are many other types of synthetic prostaglandins that can be disguised in your favorite lash serum's ingredient list. When examining the list of ingredients, it's essential to recognize alternative names for synthetic prostaglandin compounds, including:
Bitamoprost

Isopropyl cloprostenate

Isopropyl phenyl hydroxypentane

Dihydroxy cyclopentyl heptane

Dechloro dihydroxy difluoro ethylcloprostenolamide

Trifluoromethyl Dechloro Ethylprostenolamide
So, when reading the label, it's crucial to be aware of these mysterious characters.
Healthy Ingredients To Look For in Your Lash Serums
Instead of prostaglandin in eyelash serum, search for these lash-loving and less harmful ingredients:
Nourishing Oils: Eyelash serums often contain various oils like sweet almond, castor, coconut, and vitamin E oil. These oils promote deep conditioning, reduce hair loss, and stimulate rapid growth.
Pro-Vitamins: Look for vitamin B5 (Panthenol) for strength, gloss, and moisturizing, along with vitamin B7 to stimulate hair growth.
Aloe Vera: Aloe vera has soothing and moisturizing properties, which can benefit the sensitive skin around the eyes.
Active Peptides like Penthasymin: Peptides, comprising amino acid chains, provide moisture and strengthen your lashes.
Hyaluronic Acid: Despite the name, it's not harsh. Hyaluronic acid safeguards lashes, keeps them hydrated, and fosters growth.
Botanical Extracts: Some natural extracts like red clover, chamomile, and ginseng can have soothing and nourishing effects on lashes.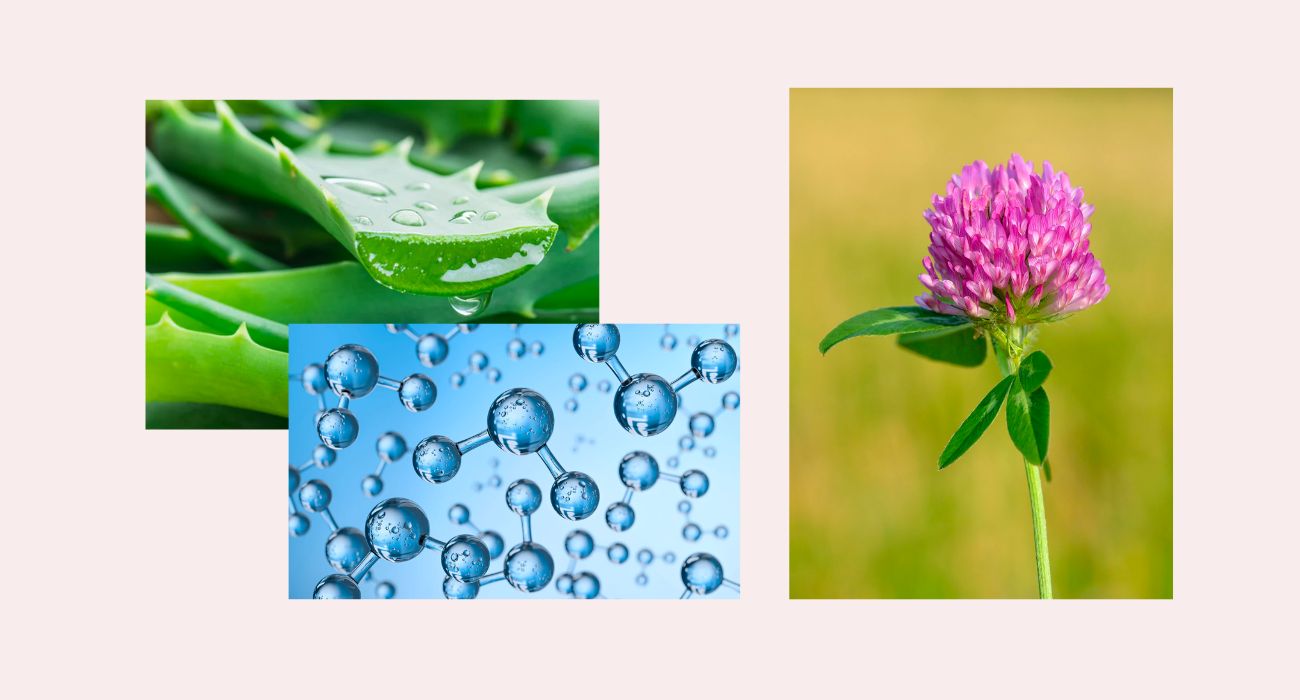 Now that you know what to search for in your new holy-grail lash serum, let's see the contenders:
6 Best Lash Serum Without Prostaglandin
1. LashFOOD PhytoMedic Eyelash Enhancer
This lash serum is a game-changer for anyone seeking to revive their lackluster lashes. With a gentle, 99.49% natural formula that's dermatologist-tested and Ecocert-certified, this serum stands out as a safe and effective solution for lash nourishment and growth. It employs a proprietary blend of organic ingredients, including soy protein and the innovative Phyto-Medic Complex, to activate lash follicles and stimulate thicker, stronger growth in as little as four weeks. 
What sets it apart is its suitability for all skin types and its sensitivity-friendly nature, making it an ideal choice for those with delicate eyes. It doesn't contain prostaglandin, and its clean, natural formulation and cruelty-free, vegan credentials make it a top recommendation from experts. Free from a host of undesirable ingredients, this serum ensures your lashes receive the best that nature has to offer. In a world crowded with lash enhancers, LashFOOD stands out for its effectiveness and safety, making it a must-try for lash enthusiasts.
Key Ingredients: Aloe Barbadensis Leaf Juice, Phyto-Medic Complex, Soy Protein, Arginine, Panax Ginseng Root Extract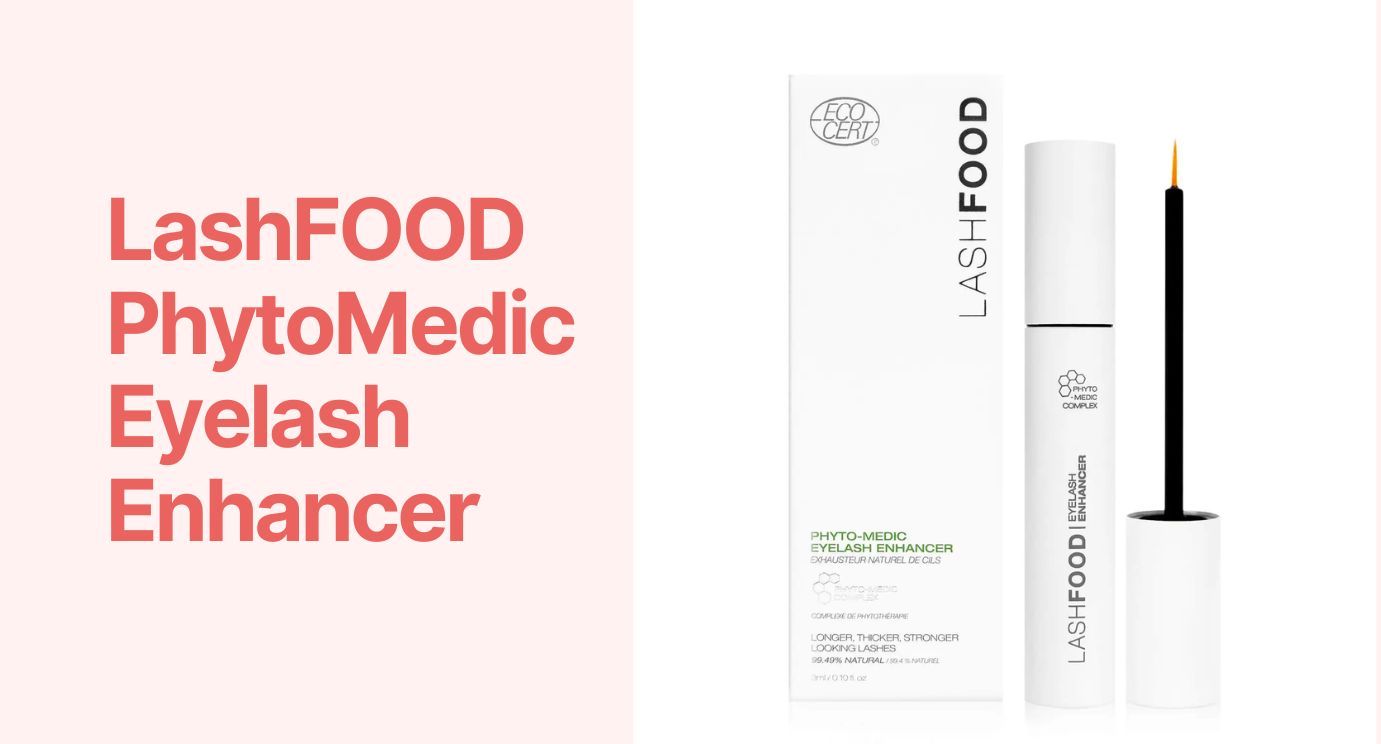 2. LASHLUXURY Daily Eyelash Serum
Imagine the joy of waking up to effortlessly full, long, and luxurious lashes every day, all thanks to this remarkable natural eyelash serum. Crafted with clinically tested peptides, this serum works wonders by enhancing your eyelash growth cycle, resulting in breathtaking lashes that require no high-maintenance beauty routine. 
What sets this serum apart is its clean beauty approach, steering clear of harsh chemicals found in other lash serums that may lead to unwanted side effects. With ingredients like red clover extract, peptides, provitamin B5, aloe leaf juice, and cucumber fruit extract, it pampers your lashes with care and kindness, making it a vegan, non-irritating, and highly effective choice for lash enthusiasts. Give it a try today and experience the lash magic for yourself.
Key Ingredients: red clover extract, peptides, provitamin B5, aloe leaf juice, cucumber fruit extract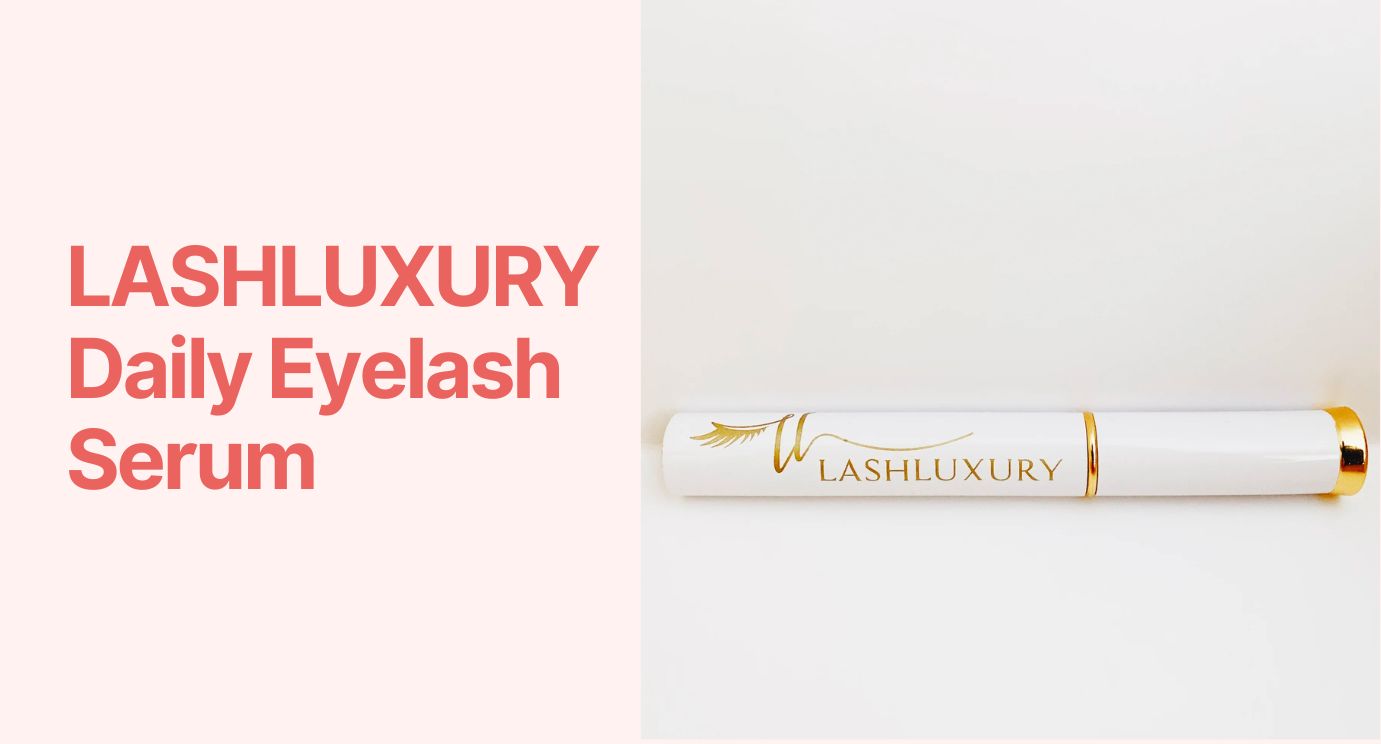 3. Kosas GrowPotion Fluffy Brow + Lash Boosting Serum
This purply prostaglandin free eyelash serum is a game-changer for those seeking not just length but also strength in their lashes. Rooted in their philosophy of embracing natural beauty, this serum boasts an impressive blend of ingredients, including peptides and vegan keratin, all nestled in a castor seed oil base. What sets it apart is the inclusion of panthenol, amino acids from wheat and soy, and biotinoyl tripeptide-1, which collectively promote healthier lash growth while combating hair loss. 
The thoughtful addition of clover extract, known for its efficacy in encouraging hair growth in individuals with alopecia, further solidifies its prowess. The sponge-tip applicator allows for precise targeting of sparse areas, and according to an expert-graded study conducted over three months, a whopping 97% of subjects experienced noticeable improvements in both lash volume and brow length, with 90% agreeing it revived the look of overplucked brows. 
Packed with peptides, keratin, vitamin B5, and hyaluronic acid, this serum is a holistic solution to your lash and brow concerns. Simply apply one dip nightly and watch your natural beauty shine through.
Key Ingredients: Peptides, keratin, vitamin B5, Hyaluronic Acid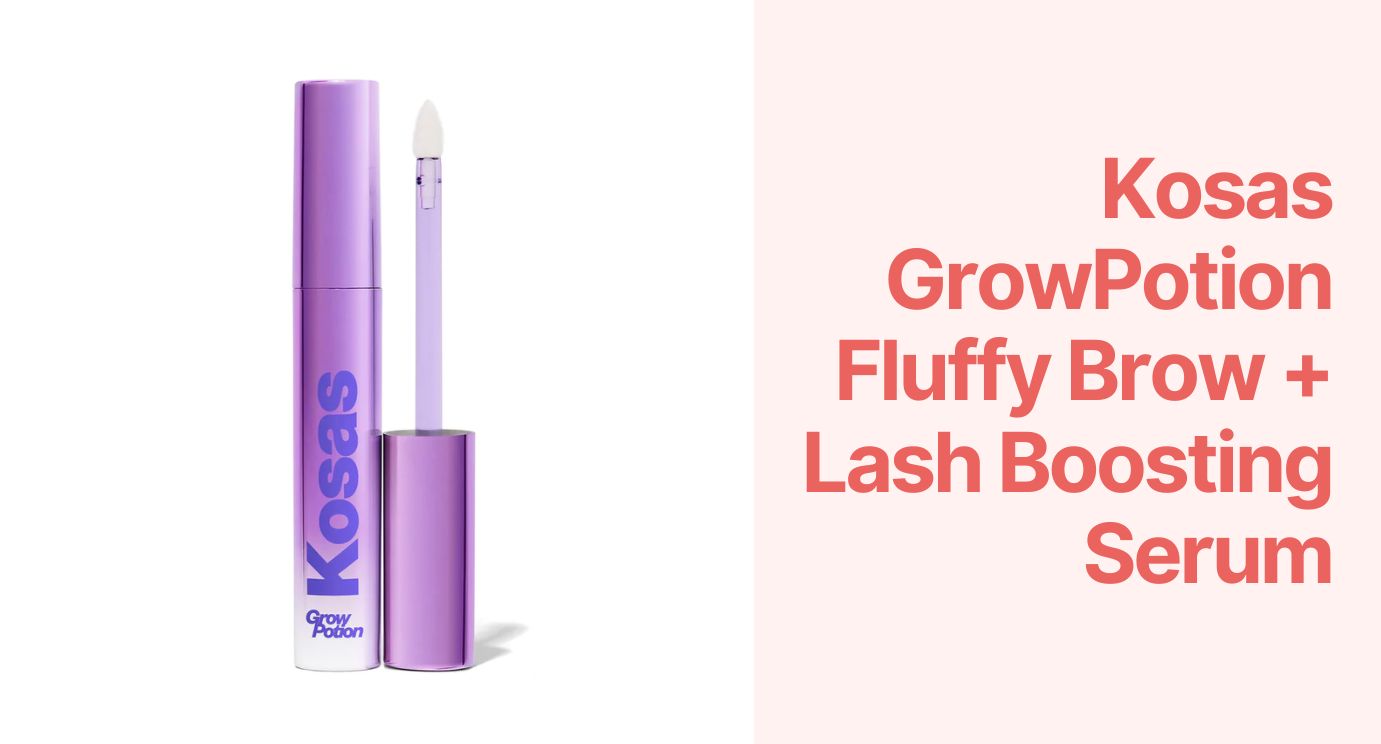 4. Vegamour Gro Lash Serum
Another eyelash serum without prostaglandin is Vegamour Gro Lash Serum
This lash enhancer offers a game-changing solution without any hormones, carcinogens, or risky side effects. It's not only 100% vegan and cruelty-free but also carries Sephora's clean seal, ensuring top-notch quality. What sets it apart are the clinically-proven plant actives like red clover, mung bean extract, and peptides that visibly transform your lashes, making them thicker and fuller. 
We particularly appreciate the emphasis on safety, with no known toxins or hormones in the formula. The application is simple, and with consistent use, we've seen remarkable results. Say goodbye to false lashes and hello to your new, more luxurious look with GRO Lash Serum from Vegamour!
Key Ingredients: red clover, mung bean extract, peptides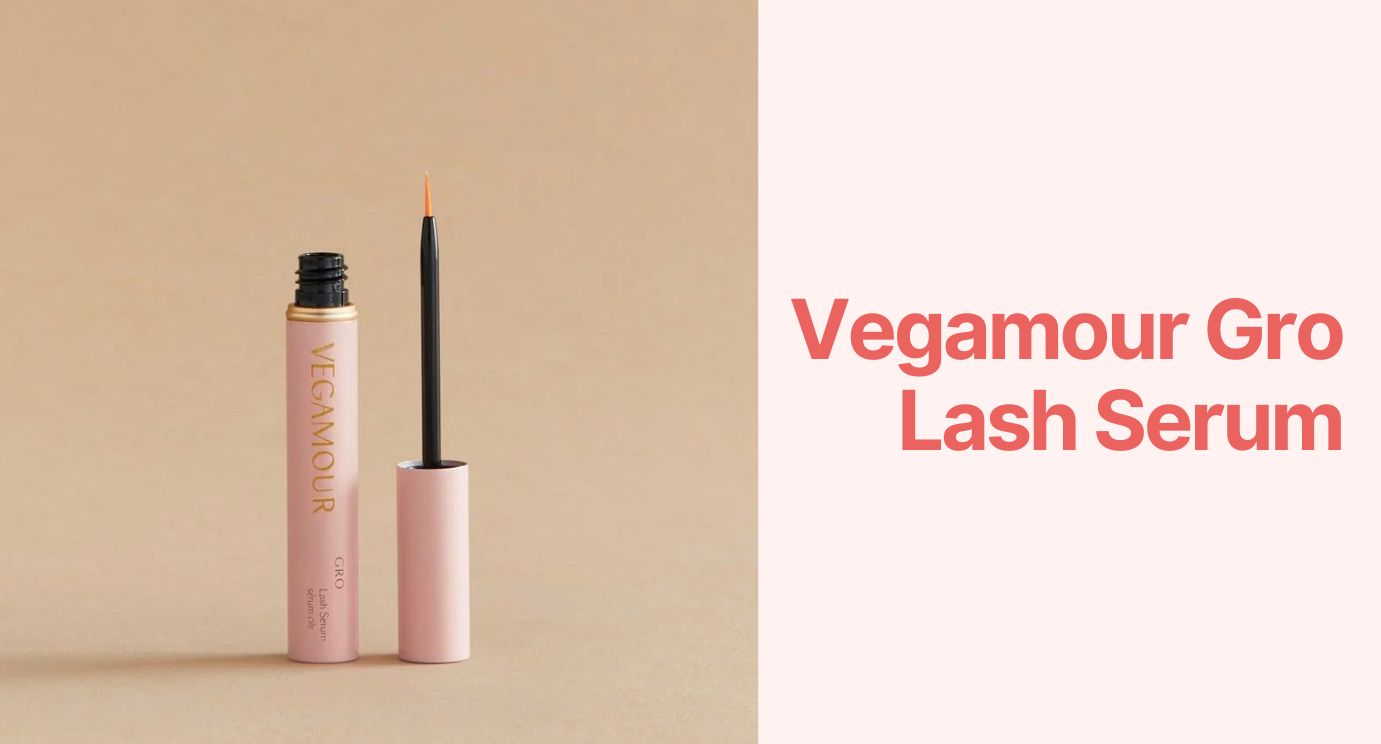 5. Beauty Pie Lash Fuel Advanced Peptide Serum
Beauty Pie's Lash Fuel Advanced Peptide Serum emerges as a formidable contender in the ever-expanding realm of eyelash serums. Its key ingredient, peptide LFP.003, packs a punch with its bioavailable structure, contributing significantly to the length and thickness of eyelashes. The inclusion of biotin and panthenol, essential vitamins for hair health, not only promotes growth but also strengthens and nourishes your lashes, leaving them looking fuller and more resilient. 
With the added benefit of Panax ginseng root extract to fortify roots and prevent breakage, Beauty Pie's serum delivers impressive results in just a short span—users reported longer lashes in two weeks and increased fullness in four. It is a prostaglandin-free formula, making it a safe and potent choice for lash enhancement. In your next online beauty haul, consider making the Lash Fuel Advanced Peptide Serum your top priority; it's the secret to achieving luscious, vibrant lashes effortlessly.
Key Ingredients: Vitamins B5, B7, Panax Ginseng Root Extract, Keratin-supporting Lipo-Oligopeptide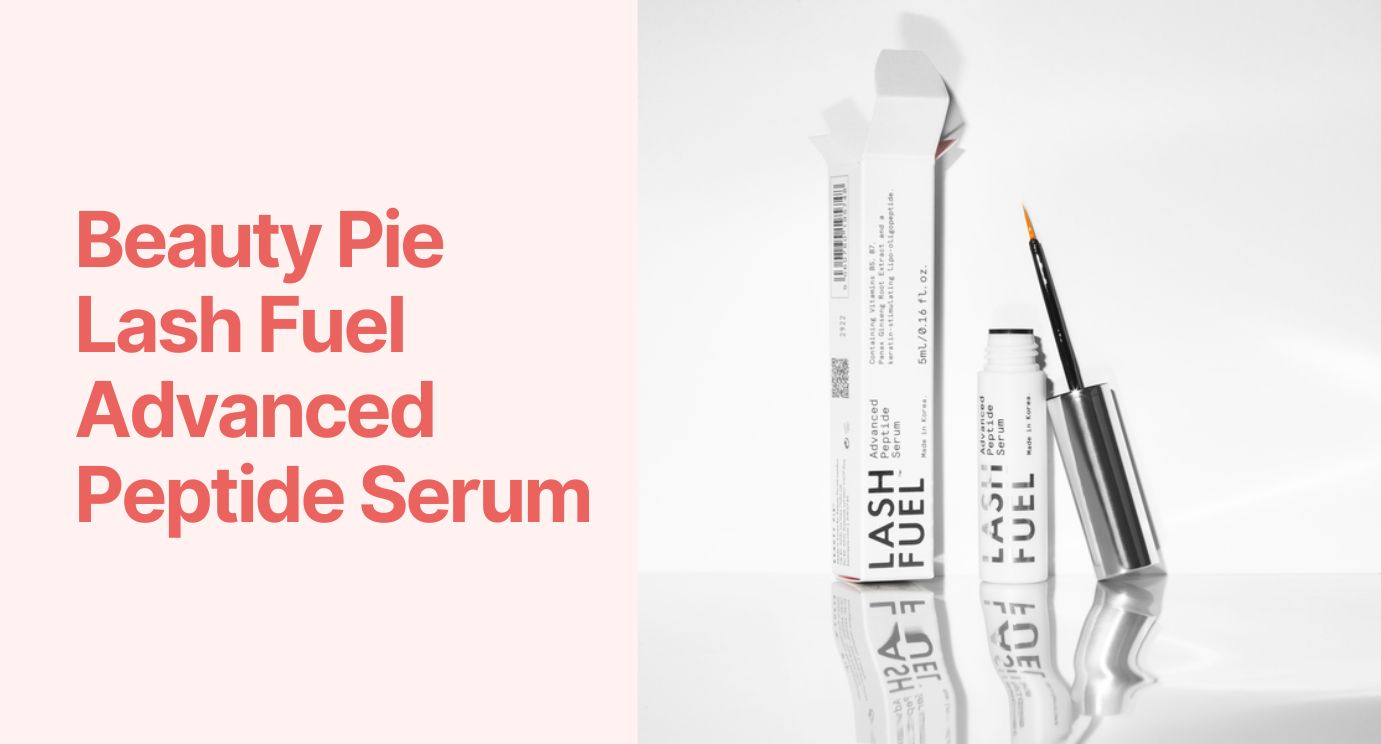 6. SmartFX The Original SmartLash Eyelash Enhancer
This little tube is a budget-friendly gem for those seeking luscious lashes without breaking the bank. Its prostaglandin-free formula, although slower to show results than some competitors, proves gentle on the eyes and suitable for twice-daily application. 
With active ingredients like Glycerin and Castor Oil, SmartFX SmartLash offers the promise of thick, long, and full lashes, possibly visible in as little as thirty days—a bonus for those eyeing brow enhancement as well. If you value affordability and patience in your lash journey, this serum is a smart addition to your daily routine.
Key Ingredients: Glycerin, Castor Oil
Final Words
Prostaglandins may have initially seemed like a promising solution for lash growth, but their potential side effects have made many beauty enthusiasts think twice. Fortunately, you don't have to compromise your safety for stunning lashes. The world of lash serum without prostaglandin is thriving, offering effective and safe alternatives that can transform your lashes. 
From LashFOOD's gentle, natural formula to Kosas' holistic approach and Beauty Pie's peptide-packed serum, these products prove that beauty can be both effective and safe. So, bid farewell to prostaglandins and say hello to the beautiful, healthy lashes you deserve!
>> Introducing to you DIY serum formulas you can make yourself to reduce the risk of allergies: Magnificient recipes for DIY eyelash growth serum you have to know!
More updated information: https://vietnamlash.com/