Dreaming of having voluminous and longer lashes that enhance your natural beauty? The quest for stunning lashes has led many to explore lash serums for growth. These innovative beauty products are formulated to boost lash length, thickness, and overall health. In this article, we will uncover the best lash serum for growth, helping you make an informed choice to achieve your desired lash goals.
Lash Growth Serum: What Are They?
Lash growth serums are specialized cosmetic products designed to nourish and stimulate the growth of natural eyelashes. They typically contain key ingredients like peptides, biotin, vitamins, and plant extracts, which work synergistically to fortify lashes, preventing breakage and encouraging lash growth over time. When consistently used as part of a beauty routine, these serums can yield remarkable results.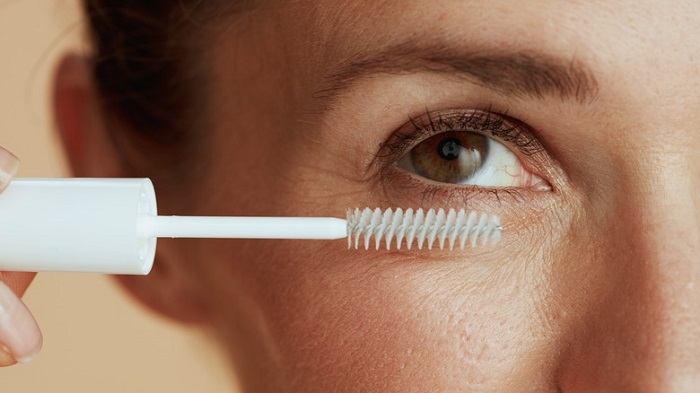 Unlike mascara, which provides a temporary enhancement, the positive effects of lash growth serums take time to become noticeable. The efficacy of these serums has been put to the test in various studies and trials. For instance, a study by Byrdie had 31 popular and highly rated lash serums tested by independent testers over a ten-week period. The testers evaluated the serums based on factors like ease of use, absorption, strengthening, lengthening, sensitivity, and overall appearance. Based on the results, some of the best-performing lash growth serums were identified.
Read more: 06 Secret Tips – How To Make Eyelashes Grow Faster
Top Ingredients to Look For a Besh Lash Serum
When selecting the best eyelash serum for growth, it's essential to keep an eye on the ingredients list. Look for serums that contain the following potent components:
Peptides: Peptides are vital for encouraging protein synthesis, which strengthens lash follicles and promotes lash growth.

Biotin: Also known as vitamin B7, biotin helps to nourish and protect lashes, preventing them from becoming brittle and weak.

Panthenol (Provitamin B5): Panthenol moisturizes and conditions lashes, reducing the likelihood of breakage.

Vitamins: Vitamins A, C, and E play a crucial role in supporting lash health and promoting growth.

Plant Extracts: Natural extracts like green tea, ginseng, and nettle can help soothe and fortify lashes.
06 Best Lash Serums for Growth 
1. Borboleta Lash Growth Serum
This cruelty-free and clinically tested serum contains a powerful blend of peptides, keratin, biotin, and plant extracts. It impressed testers with its fast-absorbing and non-sticky consistency, working wonders for lengthening lashes. If you're looking to improve the length and curl of your lashes, this formula comes highly recommended. 
Price at the time of publishing: $65.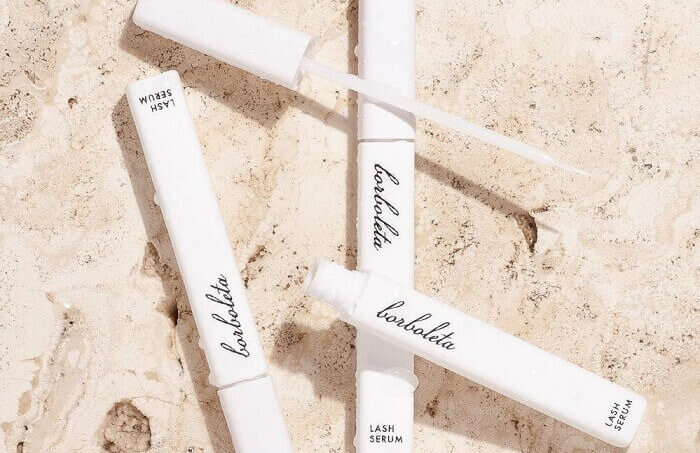 2. Lancôme Cils Booster Lash Revitalizing Serum
This is a gentle and safe option for those with sensitive eyes. This innovative formula harnesses the nourishing power of amino acids to fortify and strengthen lashes that have been damaged due to consistent makeup application. While it may not be the most effective at promoting lash density, it offers noticeable benefits in terms of lengthening, leaving your lashes looking longer and more beautiful. Moreover, this serum's conditioning properties leave your lashes feeling stronger and softer than ever. The included soft brush allows for precise and effortless application. Get ready to enhance the natural beauty of your lashes with this lash-revitalizing serum. 
Price at the time of publishing: $49.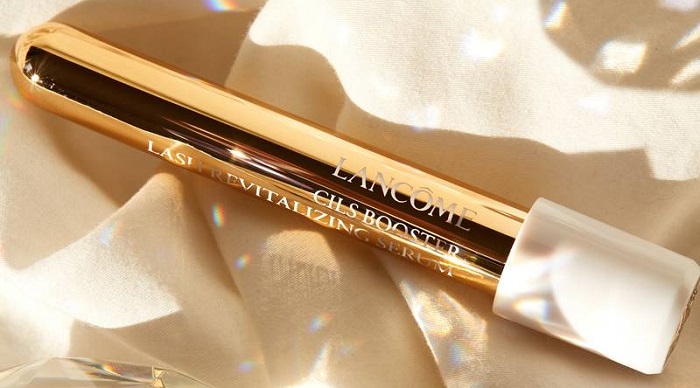 3. RapidLash Eyelash Enhancing Serum
This serum is all about efficiency, providing fast-absorbing action that delivers noticeable changes without any sensitivity issues. You'll be amazed by how significantly it lengthens your lashes in just a short period. Say goodbye to stubby and short lashes and hello to a more uniform and elongated look.
The application process is a breeze with its perfectly designed brush that picks up just the right amount of formula. Once applied, it absorbs seamlessly within seconds, leaving you irritation-free and ready to flaunt your stunning lashes.
Price at the time of publishing: $50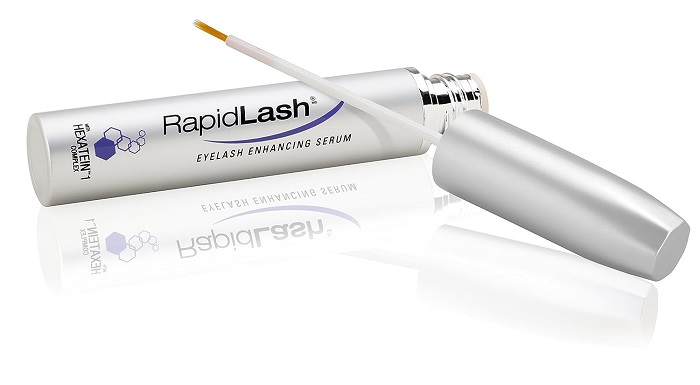 4. Dr. Lara Devgan Platinum Long Lash Serum
Developed by a plastic surgeon, this high-end serum is designed to promote long and luscious lashes. Though it comes at a higher price point of $150, it contains potent ingredients to encourage lash growth.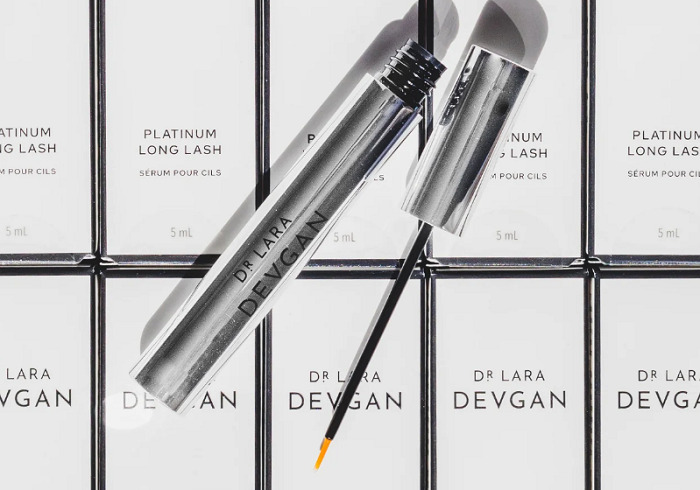 5. Better Not Younger Superpower Lash Growth Serum
Powered by peptides, this serum helps boost lash growth and is priced at $55. It is a great choice for those seeking peptide-powered growth serums.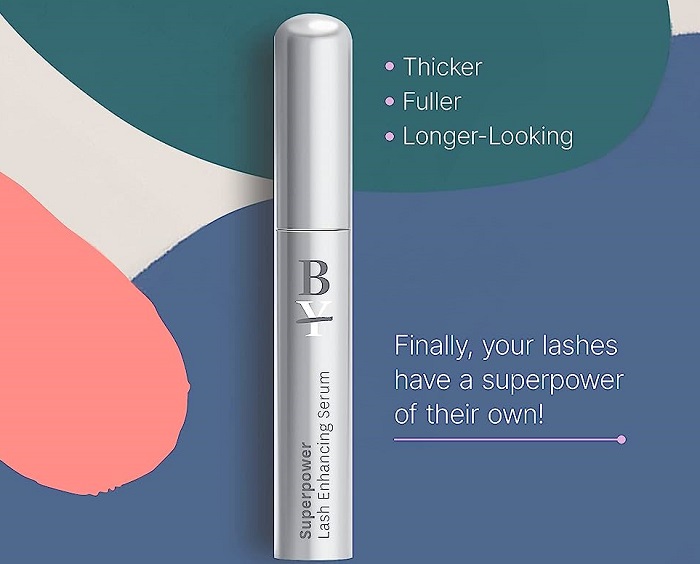 6. LUMIFY Eye Illuminations Nourishing Lash & Brow Serum
For a budget-friendly option, this serum is formulated with peptides, biotin, and hyaluronic acid to condition and nourish lashes and brows. While it may not help with lengthening, its affordability and conditioning benefits make it an attractive choice.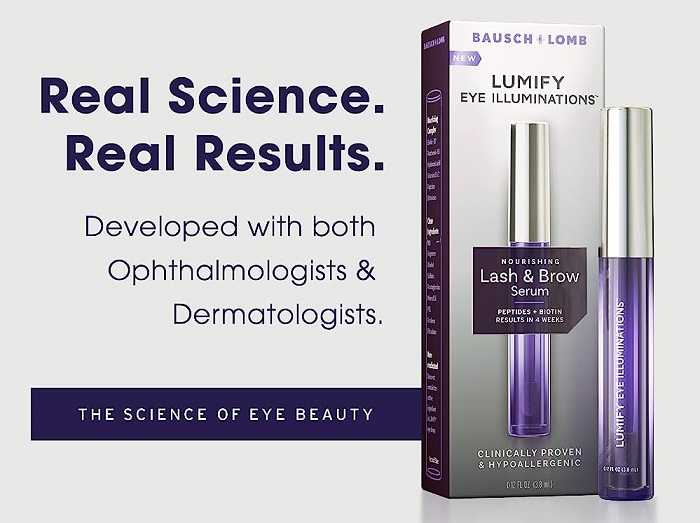 04 Steps to Apply Lash Growth Serum?
To maximize the benefits of your chosen lash growth serum, follow these simple application tips:
Cleanse: Before applying the serum, make sure your lashes are clean and makeup-free. Gently cleanse your lashes to remove any traces of mascara or makeup residue.

Application: Whether your serum comes with a dedicated applicator or you opt for a clean eyeliner brush, precision is key. Glide a thin line of the serum along your lash line, just like you would apply liquid eyeliner. This targeted application ensures the serum reaches the roots of your lashes, stimulating growth from the very base.

Consistency: To see the best results, adhere to the recommended usage frequency as directed by the manufacturer. Daily or nightly application, depending on the product, will help unleash the full potential of your lashes.

Avoid Contact: As you apply the serum, be mindful to avoid direct contact with your eyes to steer clear of any potential irritation or discomfort. 
Achieving enviable lash growth is now within reach, thanks to the effectiveness of lash growth serums. With their nourishing and stimulating properties, these serums can transform your lashes from lackluster to luscious. Remember to select a serum with the right blend of ingredients, and be patient as the growth process takes time. Incorporate the serum into your beauty routine, and soon enough, you'll be fluttering those gorgeous, healthy lashes with confidence.
At the same time, be cautious in selecting best lash serum for growth to ensure optimal results for your own eyelashes.
Lastly, don't forget to stay updated with the latest news from Vietnam Lash at https://vietnamlash.com.