Hey there, Nash-beauties! Are you tired of spending hours in front of the mirror trying to get those perfect lashes? Well, we've got some good news for you. In this article, we're spilling the beans on the hottest lash extensions Nashville. Whether you're a local looking to glam up your daily routine or a visitor wanting to add a touch of Music City charm to your look, we've got the scoop on where to find the best lash artists in town. Get ready to flutter those lashes with confidence, because Nashville's lash game is on point!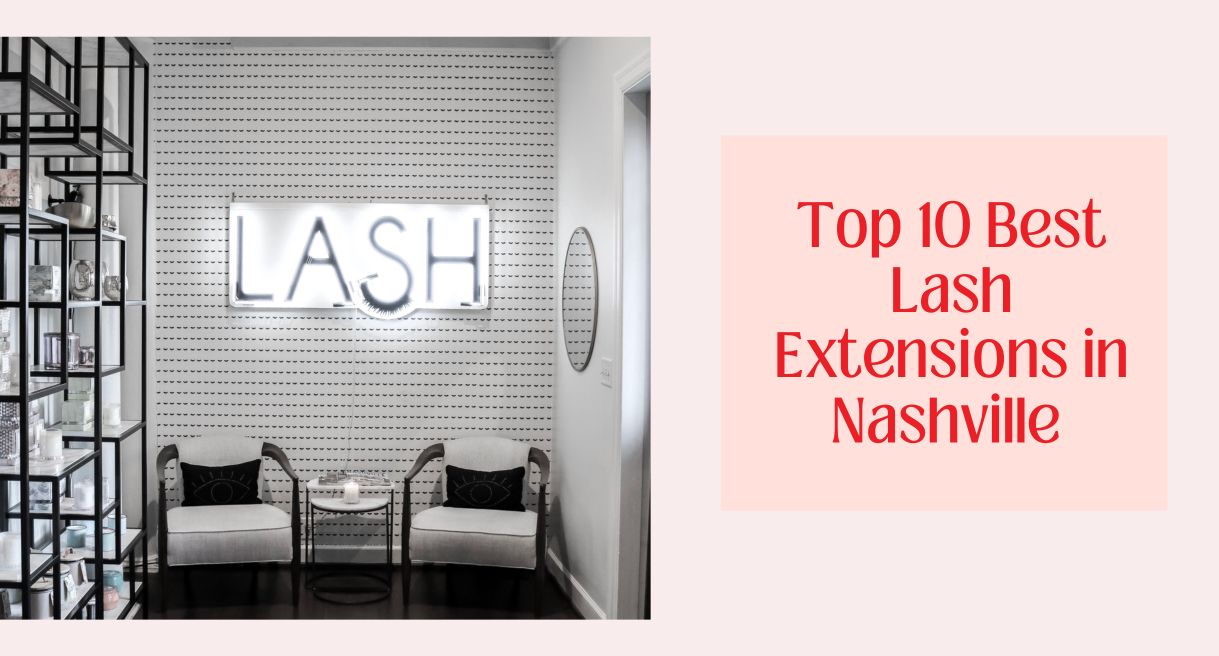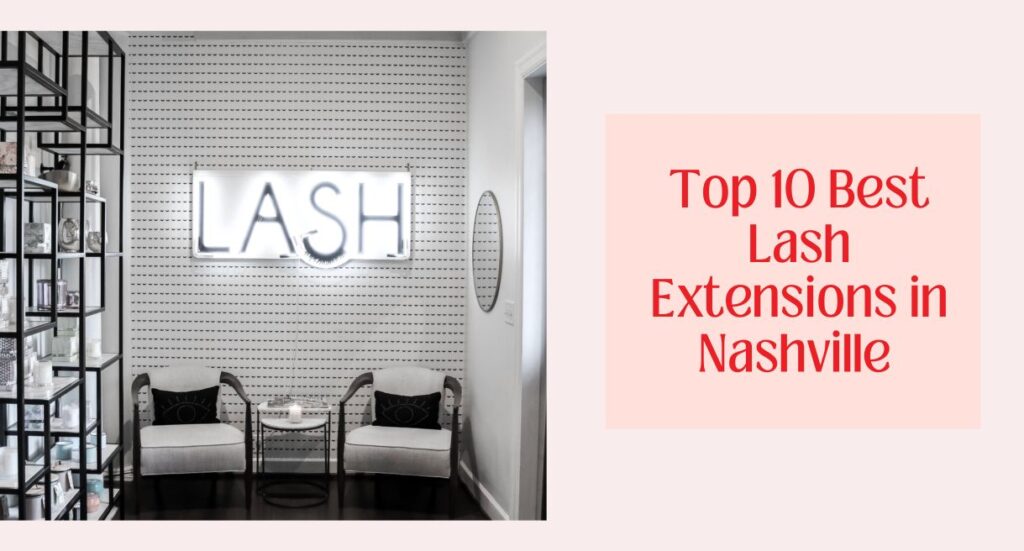 If you're on the hunt for the best lash extensions Nashville experience, look no further than Zoe's Lash Spa! They offer a wide range of lash options, from the classic set that enhances your natural beauty to the show-stopping megavolume for those extra special occasions. And yes, they even do bottom lashes, which is a game-changer for a truly complete look. This is what caught our eyes while browsing through their IG profile, a gold-sparkle glam extension look that's absolutely festive-ready and to die for! The sparkle adds a touch of magic and glam to your lashes that will make you feel like a baddie princess!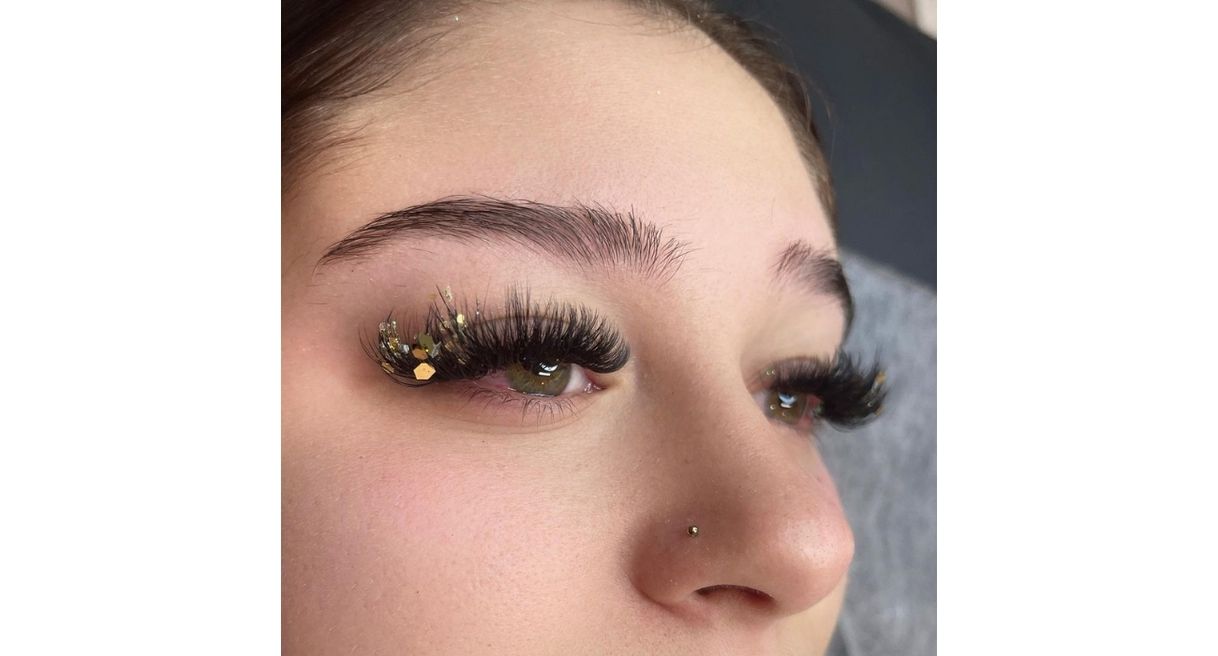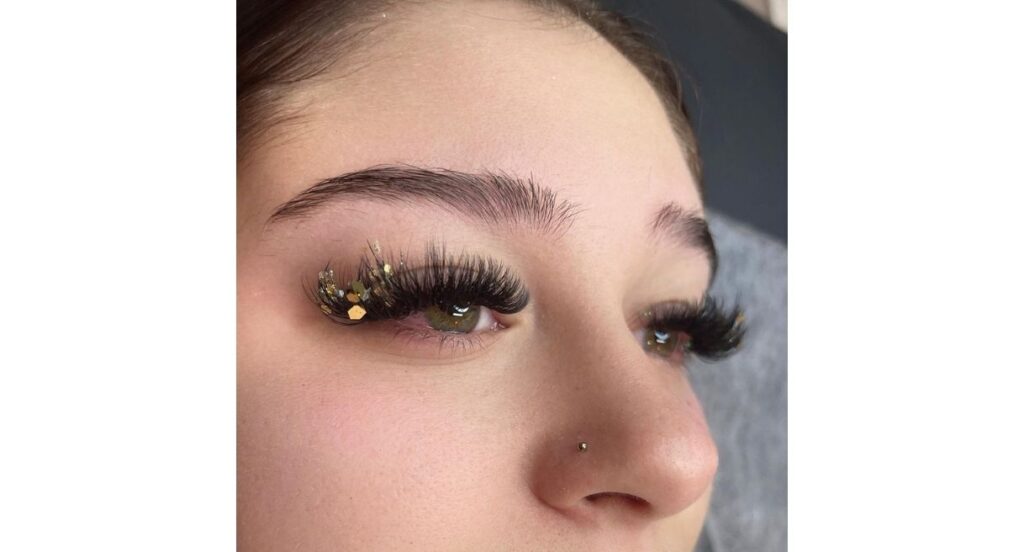 This before-and-after picture of their volume sets left us in awe.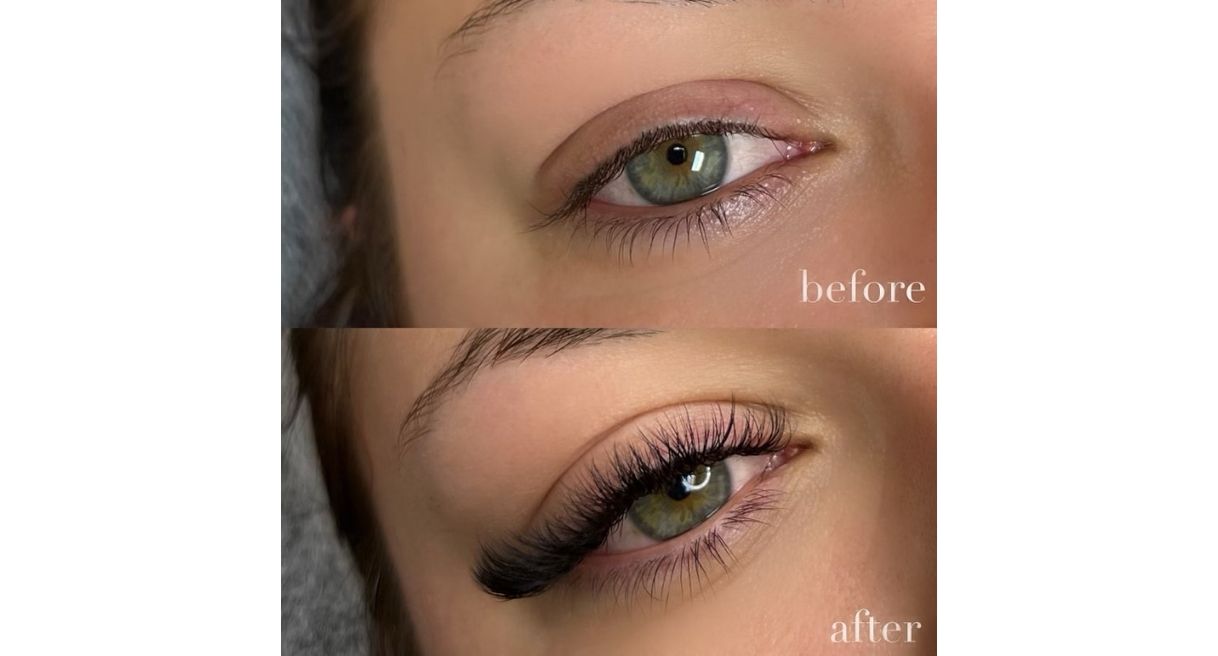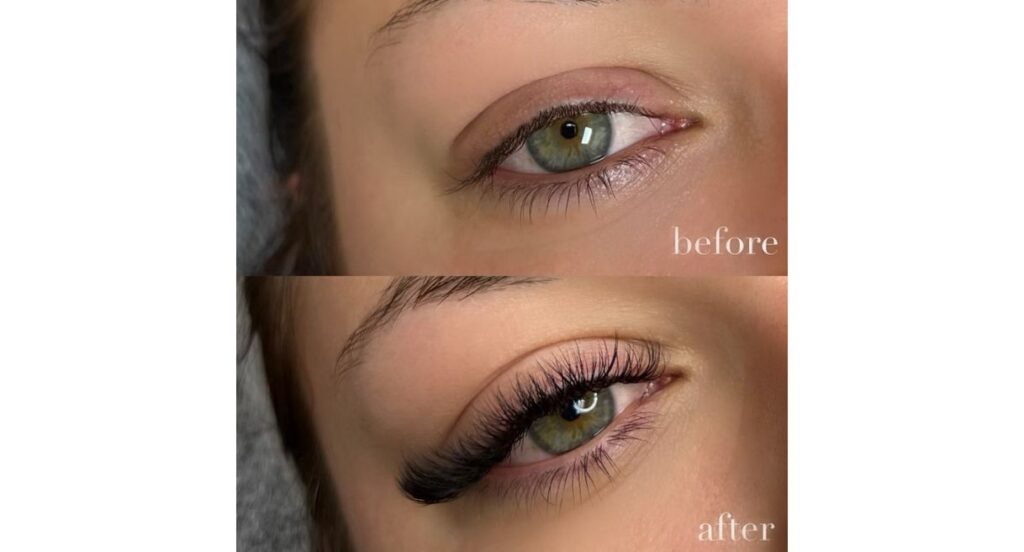 | | |
| --- | --- |
| Address | 4928 EDMONDSON PIKE #105, NASHVILLE, TN 37211​ |
| Contact | (615) 647-6542   |   (615) 483-6248 |
2. Lash Out Nashville
Lash Out Nashville is an absolute gem in the world of beauty and self-care! Whether you're looking for a classic lash set to enhance your natural beauty, a hybrid full set for that extra oomph, or the jaw-dropping volume and mega volume sets that will have everyone turning heads, they've got you covered! And when a place has a stellar 4.4 Google review rating, you know they mean business.
Just listen to this glowing review from a loyal customer: "I have been going to Teryn at Lash Out lash extensions Nashville for almost six years, and there isn't a lash artist better than her! I had extreme eyelash damage from a previous lash artist, and due to Teryn's technique and precision, and also her genuine care for lashes, she SAVED my natural lashes, allowing them to grow back healthy all while having extensions."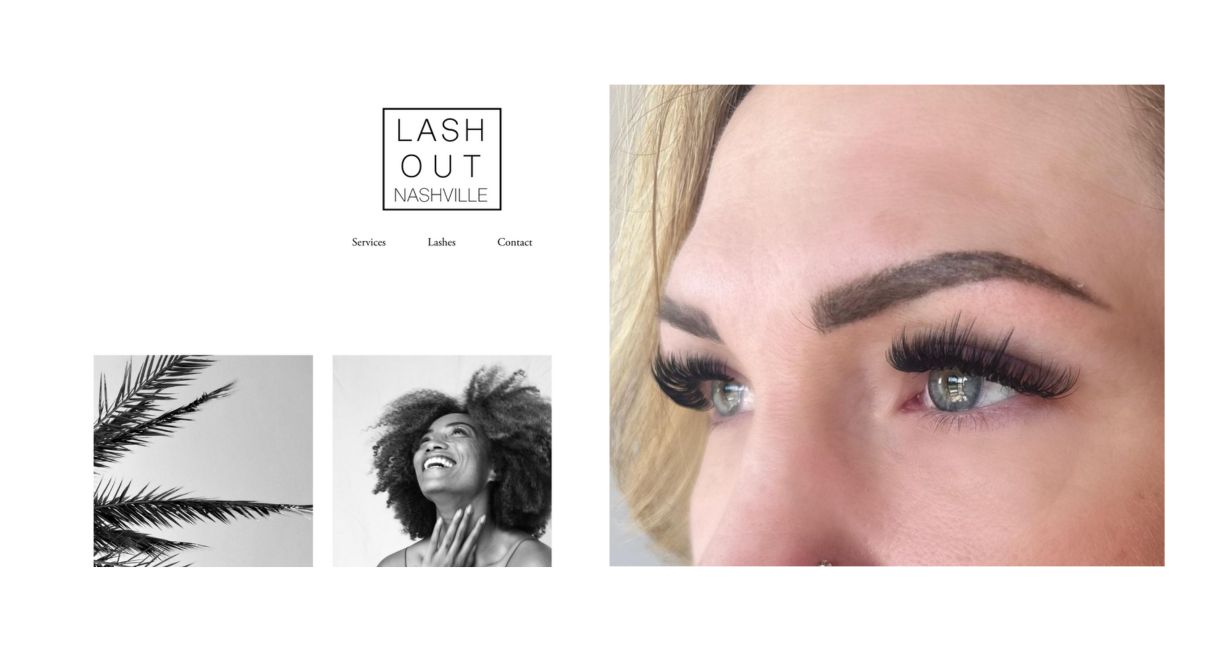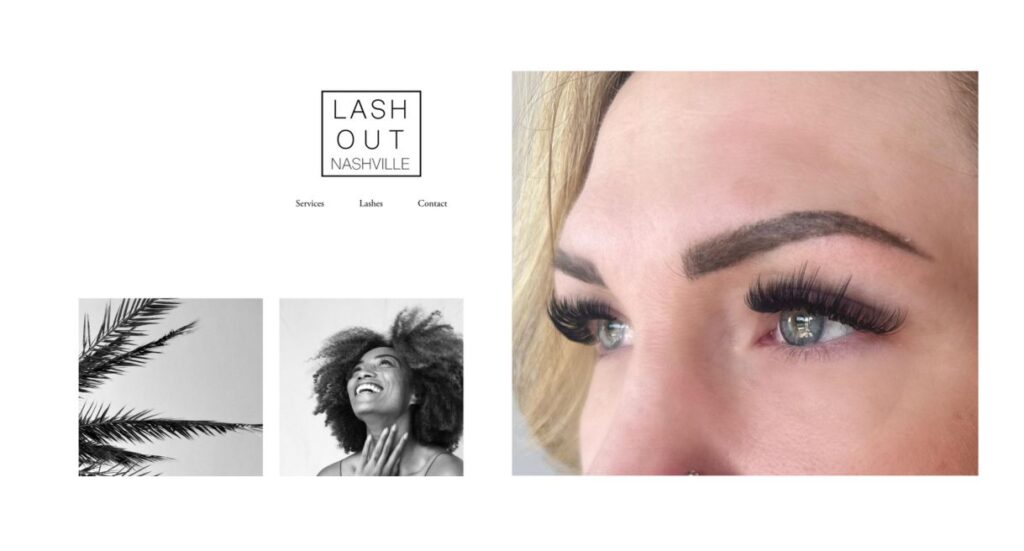 | | |
| --- | --- |
| Address | 1200 Division St suite 101 suite 101, Nashville, TN 37203, United States​ |
| Contact | +16154189285 |
3. CatLashed
If you're in the heart of Music City and you're on the hunt for fabulous lash extensions Nashville experience, look no further than this local gem! With a stellar 4.9-star rating on Google reviews, it's safe to say that this spot is a true Nashville favorite. The shining star of this establishment is none other than Cathy, the owner, who's celebrated for her exceptional skills and expertise in the art of lash extensions.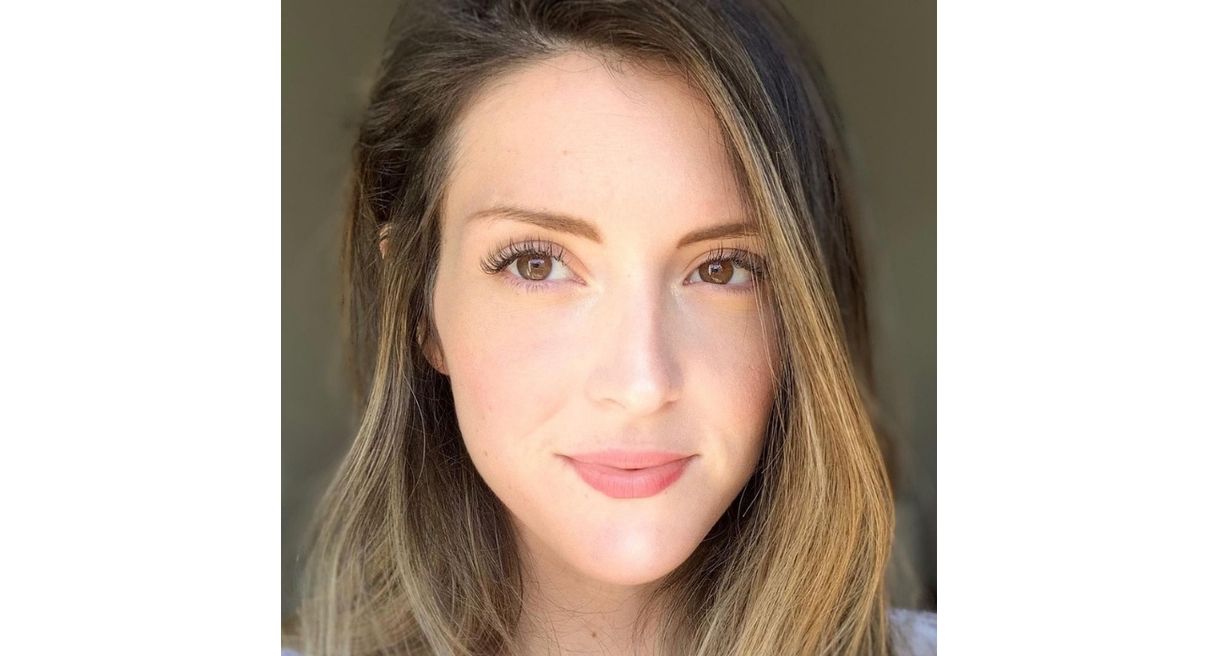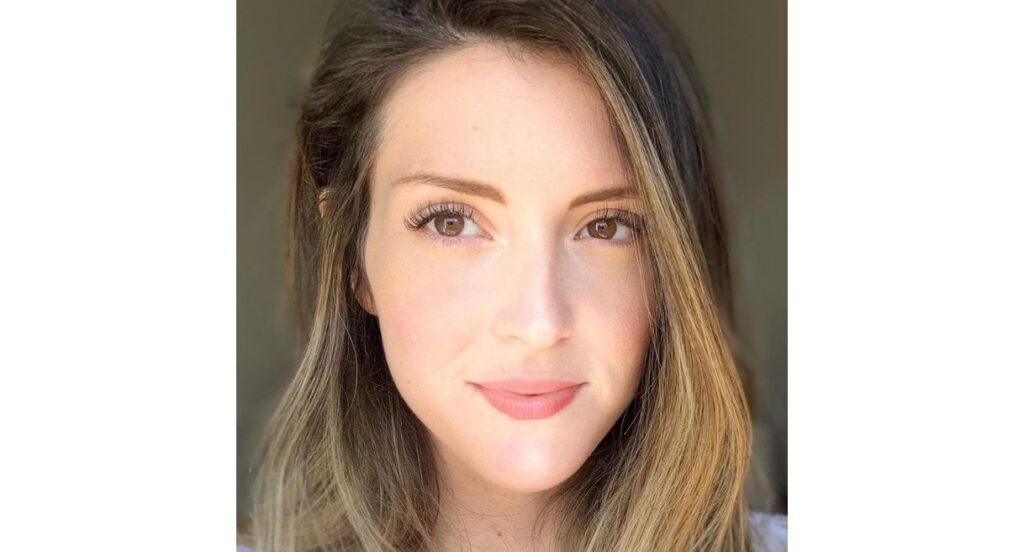 One satisfied customer gushes, "I love going here to get my lashes done! I love Cat, she's awesome. We always have great conversations. She is a great person as well as a lash artist! I always leave there happy, and my lashes stay on for so long! HIGHLY recommend!!!" And if you're thinking about becoming a lash artist yourself, they even offer extension training courses to help you unleash your inner lash aficionado. 
| | |
| --- | --- |
| Address | 661 S Mt.Juliet Road, Suite 5, Inside of Salons By JC Mt.Juliet, TN 37122 |
| Contact | lashesbykitty@gmail.com  |  (615) 767-7688 |
4. Luxie Lashes Nashville
If you're in Nashville and in need of fabulous lash extensions Nashville experience, look no further than Luxie Lashes! A happy customer, among many, left a sparkling review: "I am home from college but I needed my lash fix. Linda did a great job on my hybrid full set. I told her I wanted them on the natural side and they're so pretty and light weight! I've gotten extensions before somewhere else they were heavy and stiff. Linda answered all my questions about aftercare and gave me kit. I wish I was in town more often to get my fills done here. The environment was very relaxing and professional. I will be coming back when I get the chance."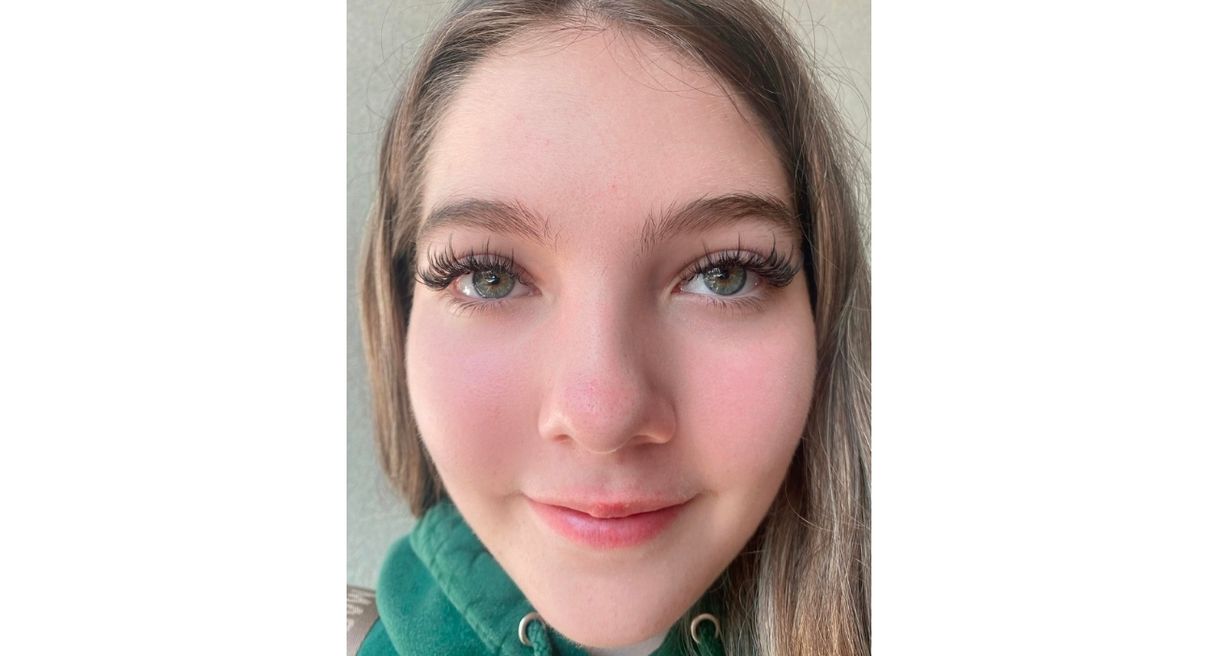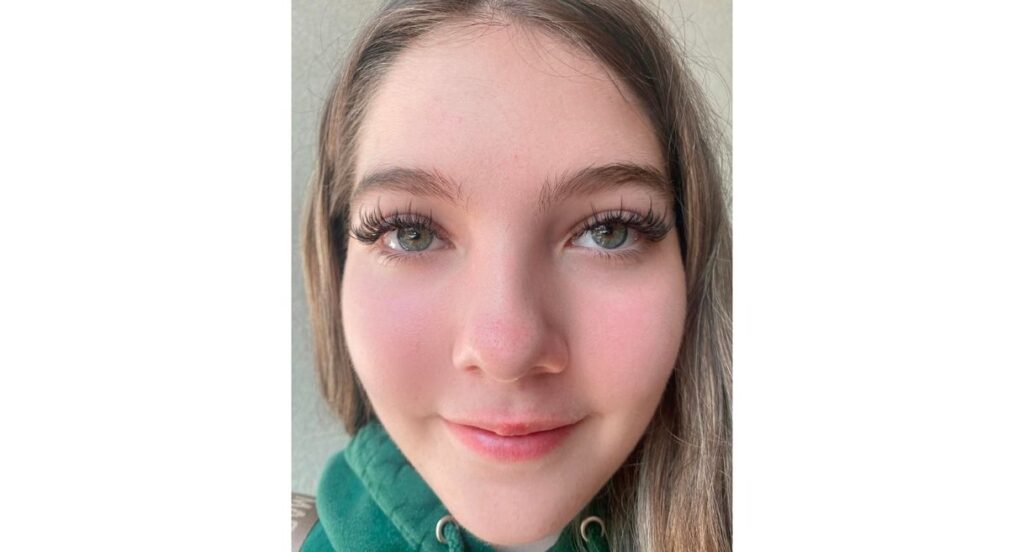 With classic, hybrid, and volume lash options available, you're sure to find the perfect style for your preference. And the quality? It's top-notch, offering a high-end experience that'll leave you feeling like a true lash queen. 
| | |
| --- | --- |
| Address | 4004 Hillsboro Pike Suite 155R, Nashville, TN 37215 |
| Contact | 615-337-9972 |
5. The Lash Lounge Nashville
If you're on the hunt for the best place to get lash extensions Nashville experience, look no further than The Lash Lounge! With over 100 salons across the U.S., they've truly mastered the art of lash extensions, eyebrow threading, and tinting. Each lash extension appointment is a delightful experience, where their skilled lash stylists work with you to create the perfect look.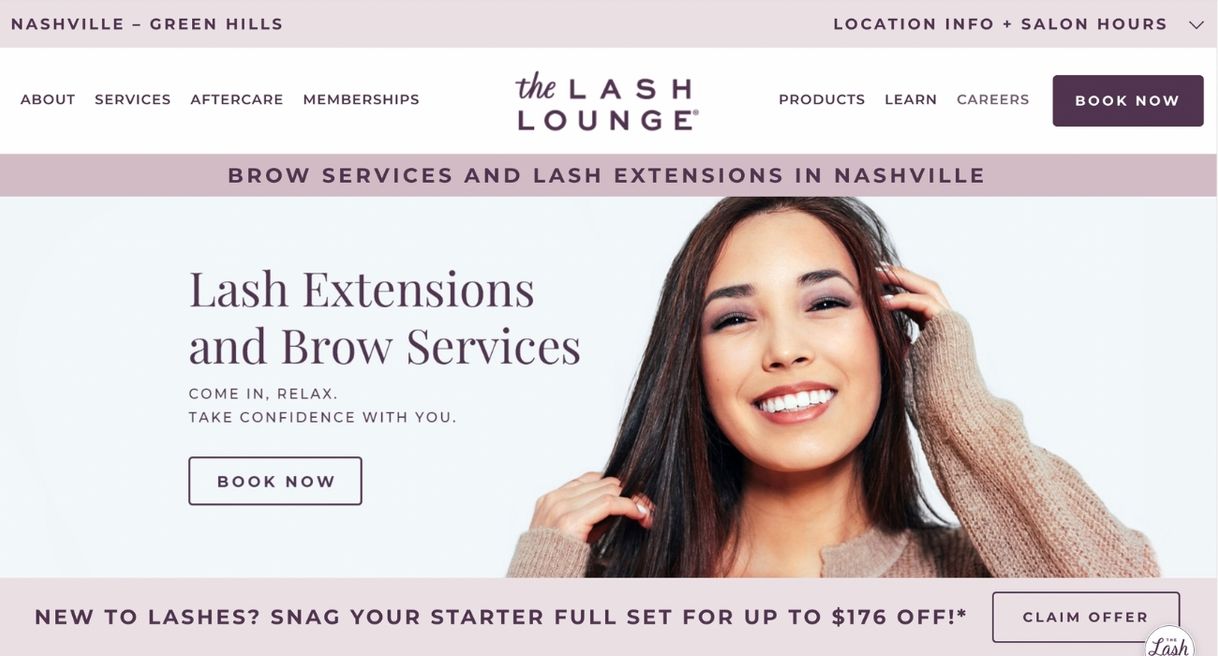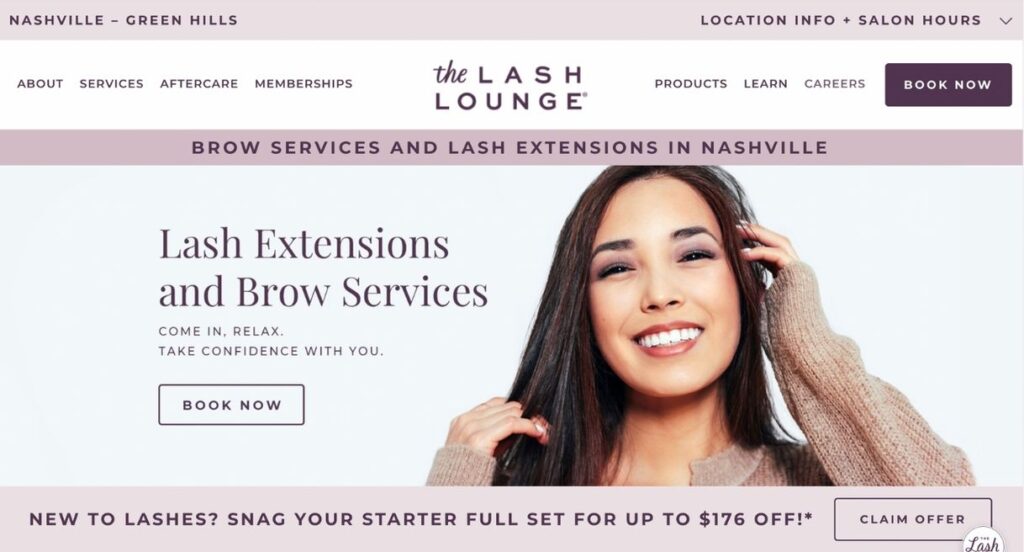 Whether you're a lash extension newbie or a seasoned pro, they've got you covered. The best part is, you don't need to walk in with a clear vision; their lash techs are experts at helping you discover a style that enhances your natural beauty. From choosing the style, curl, and length to your preferences, it's all about making you look and feel fabulous. Your dream lash look is just a visit away.
| | |
| --- | --- |
| Address | 4117 HILLSBORO PIKE, STE. #102, NASHVILLE, TN 37215 |
| Contact | 615.398.6755 |
6. City Lash & Beauty
It's no wonder City Lash & Beauty has been crowned the Best Lasy Salon by the Nashville Scene for an impressive four years running, since 2020. The range of lash options they offer is mind-blowing – from mega volume to classic extensions and everything in between, tailoring to your unique face shape and preferences. But the pampering doesn't stop there; they also offer lash lifts, tints, brow laminations, tinting, full-body waxing, and more! Their lash artists are multi-certified, and they add new advanced training to their repertoire every year. They are absolutely serious about being the best in the business, and it shows!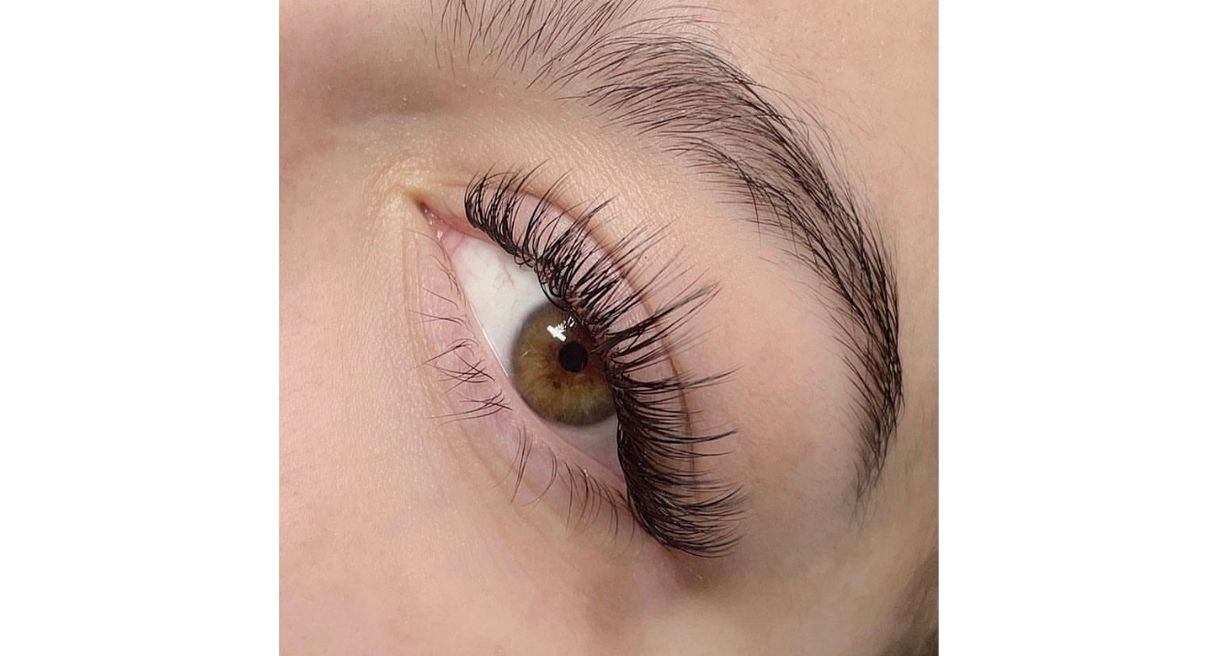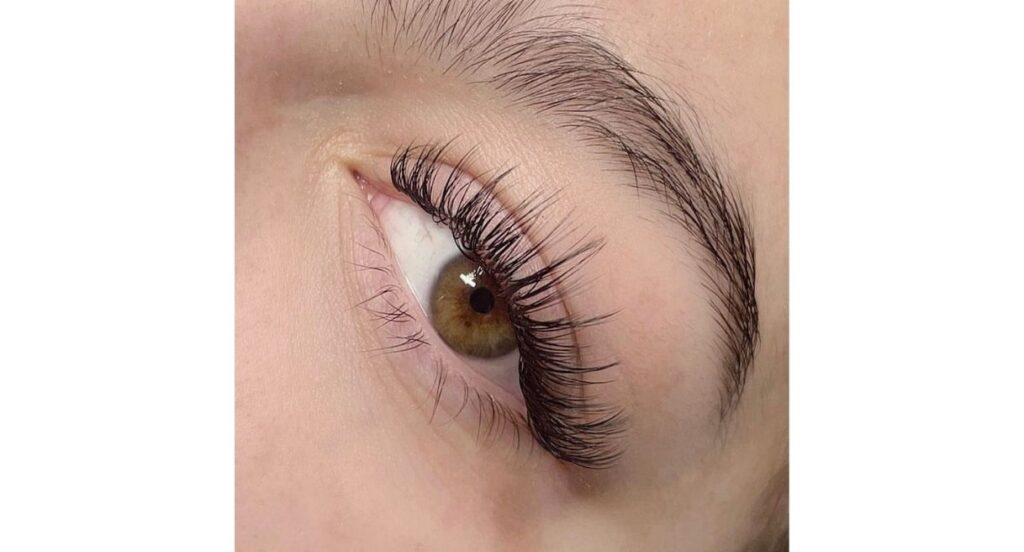 Take a peek at the photo below, where they've seamlessly combined the spike look with a full volume or hybrid set, creating a bold and wispy look that's sure to turn heads. 
| | |
| --- | --- |
| Address | 3827 Cleghorn Ave, Nashville, TN 37215, United States |
| Contact | +1 615-293-7370 |
7. Lash
On the hunt for the crème de la crème of lash extensions Nashville experience? Look no further than Lash – the undisputed gem of the city's lash scene! With 7 years of experience under their belt, Lash has mastered the art of enhancing your natural beauty with their lash wizardry. The establishment has been awarded the coveted title of "Best of Nashville" by Nashville Scene not once, not twice, but three times in a row, in 2018, 2019, and 2020!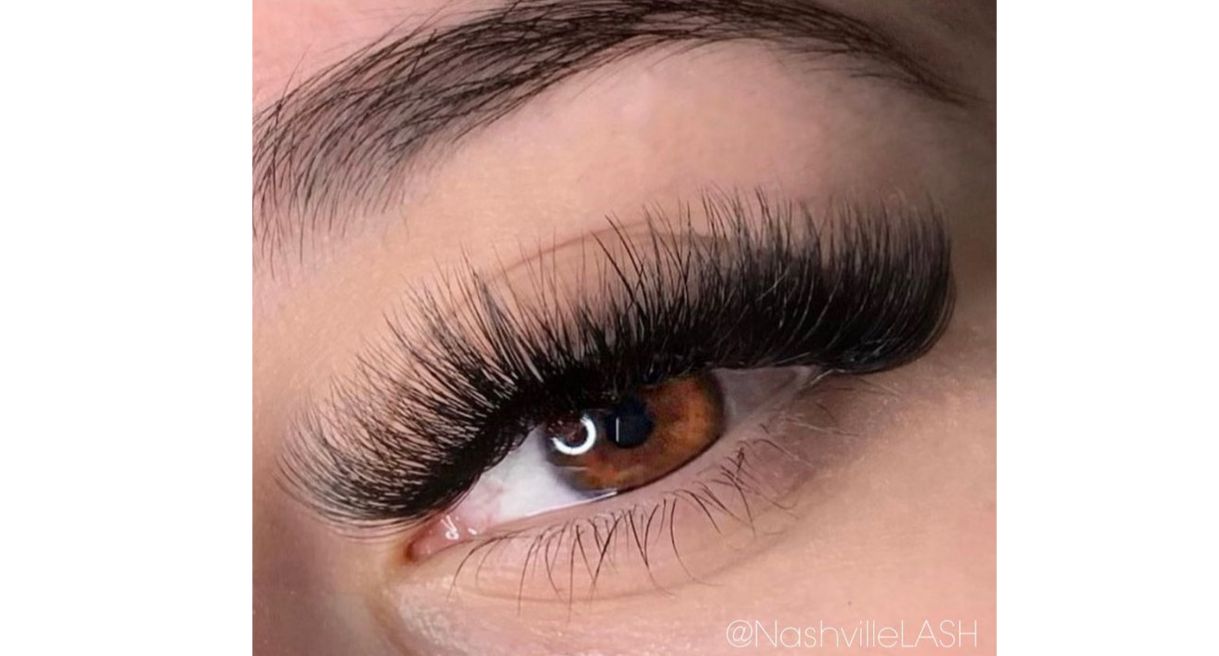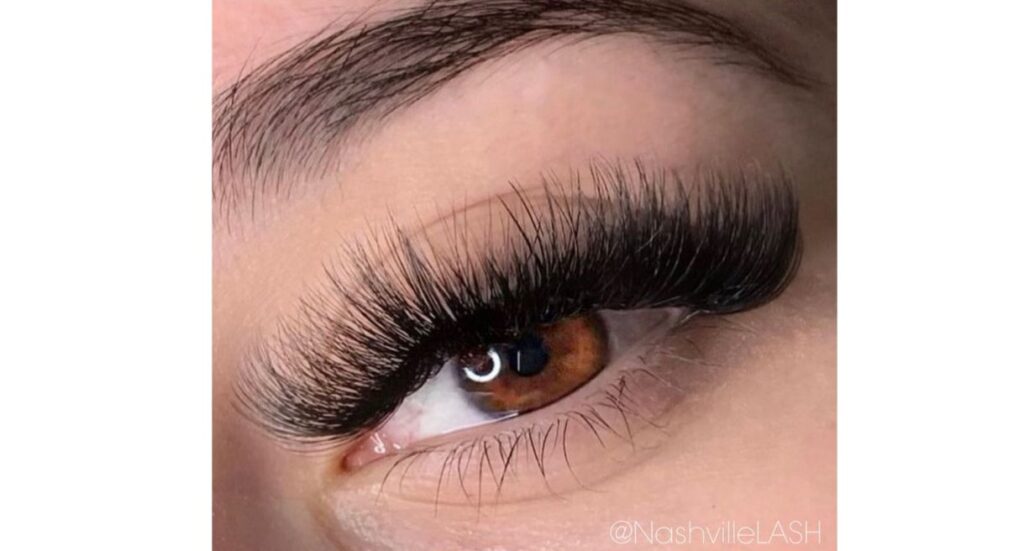 One satisfied customer gushed, "100% the nicest place with the highest quality lashes you could go in Nashville," and another raved, "Lash is the absolute best lash extensions Nashville. Amy and the rest of the team are amazing. They are always on the cutting edge of lash technology before anyone else, and the service is spectacular. Once you go here, you won't want to go anywhere else." 
| | |
| --- | --- |
| Address | 211 Louise Ave, Nashville, TN 37203, United States |
| Contact | |
8. Lashes by Kedrin
If you're in Nashville and on the lookout for a lash extension treasure, Lashes by Kedrin in Stanford Square off Harding Pike might just be that. Kedrin Meehan's talent is truly something to behold, and it's no wonder she's a favorite among both local residents and Nashville celebrities. Her work is not just lovely; it's remarkably long-lasting, with most clients enjoying an impressive two-and-a-half weeks of retention.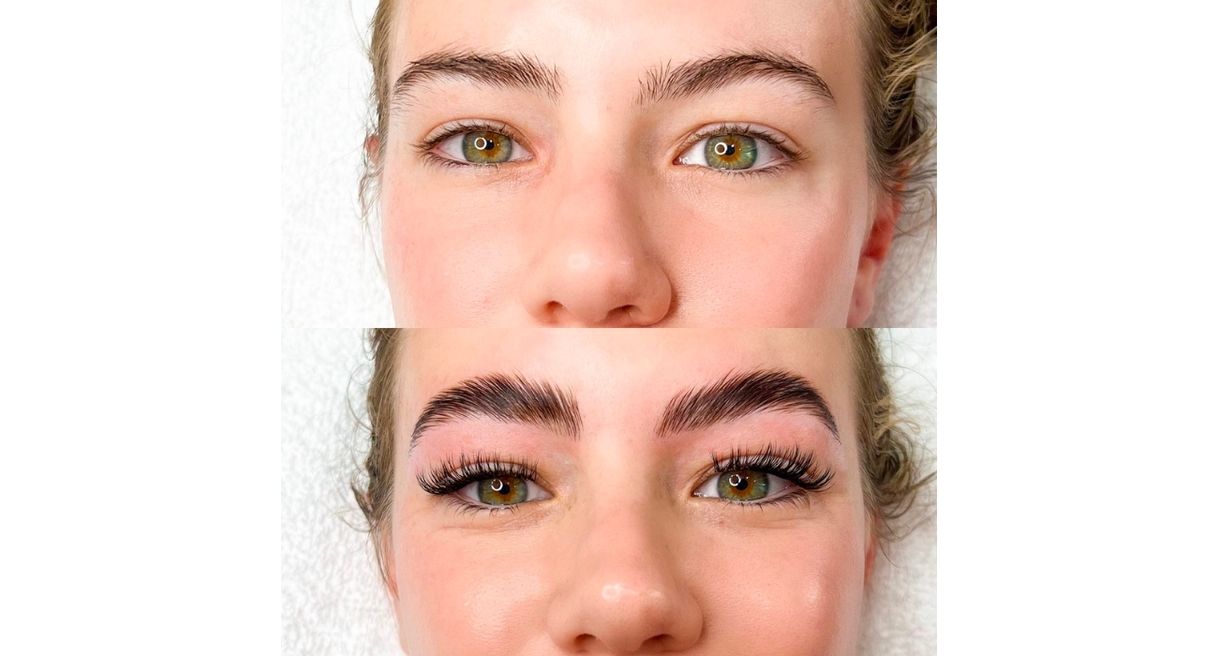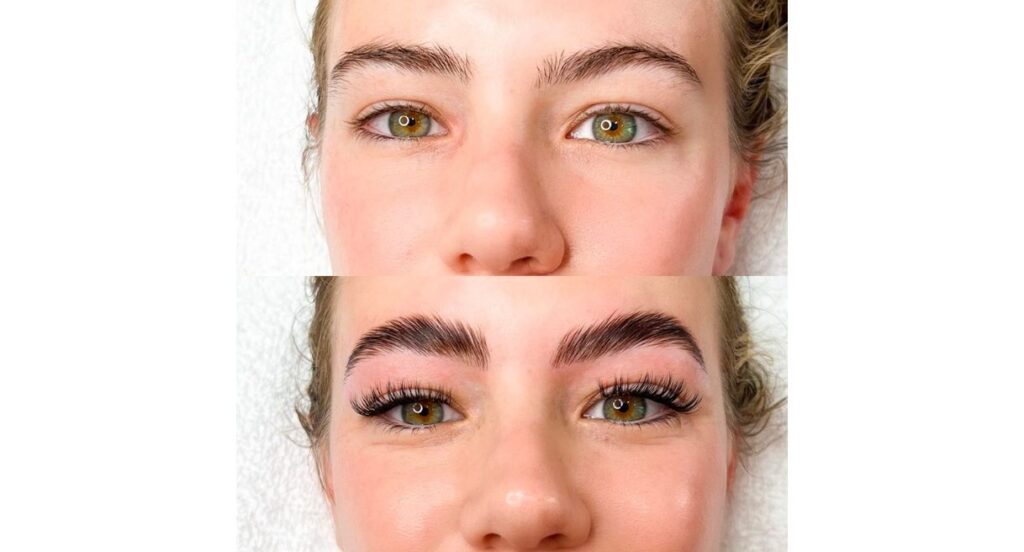 One delighted customer, new to Nashville, shared her experience, saying, "Kedrin is THE BEST!!! I was new to Nashville and already had been getting extensions from where I lived before and was so scared to try a new place because I've had some bad lash experiences before. I got in with Kedrin, and she exceeded every expectation I had for lashes! I have great retention all the time; she is so quick and does an amazing job! Not only does she do the best lash extensions Nashville, she is the best to talk to! So grateful to have found this business!" 
| | |
| --- | --- |
| Address | 4308 Charlotte Ave, Nashville, TN 37209, United States |
| Contact | +1 919-656-9588 |
9. Wink Lash Parlor
This place is an absolute gem when it comes to enhancing your natural beauty. They offer a wide range of options, from classic lashes to hybrid, volume, and even mega volume lashes. But that's not all—they also offer an exciting twist with color lashes, glitter, crystals, decals, and UV glow lashes for those who want to add a touch of extra flair to their look. It's a lash lover's paradise, and the possibilities are endless!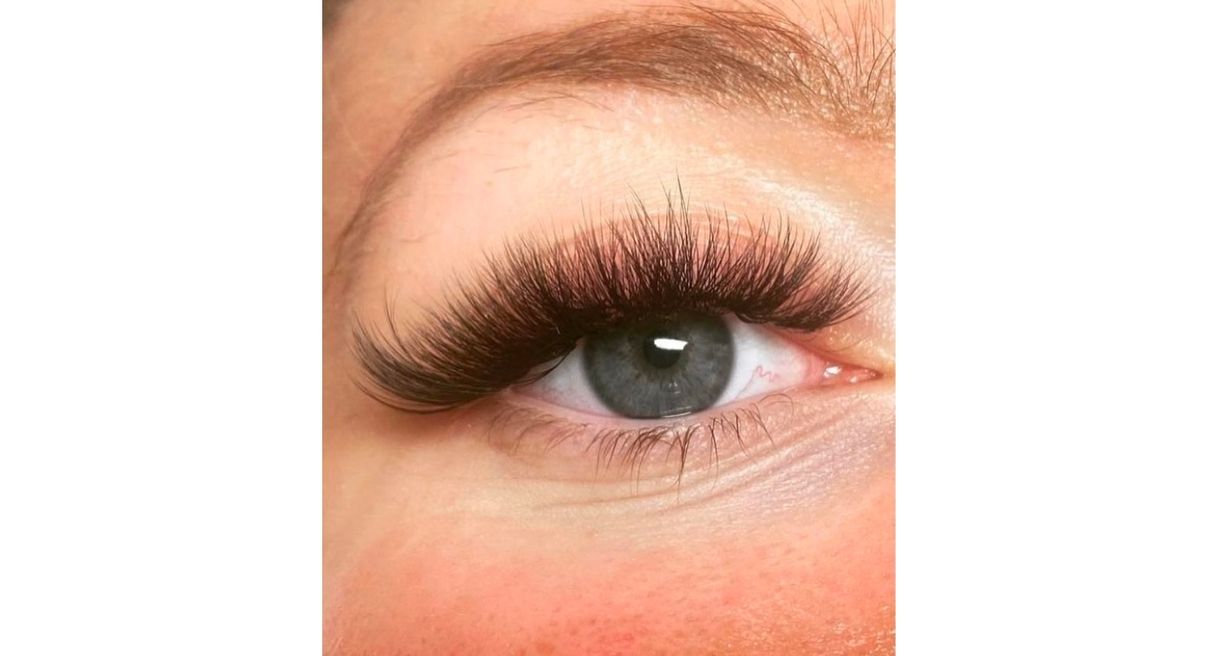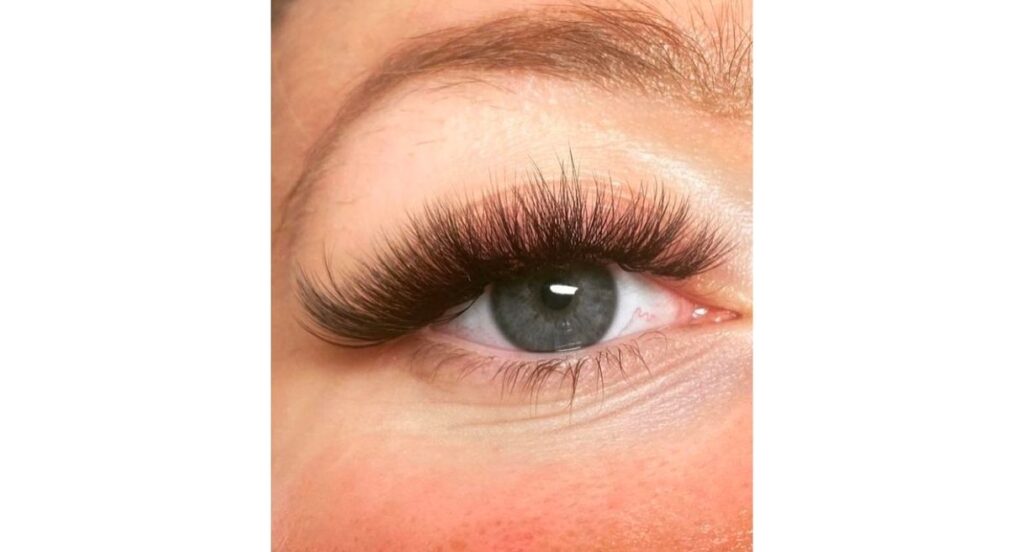 One of their customers, who goes by the name of Jordan, raves about her experience at Wink: "I have been going to Wink for about a year now, and I absolutely love the work they do. I see Jordan and she is a sweetheart who cares a lot about her work and making her clients look amazing. I personally do not have very great natural lashes, however she works her magic and I still come out with full and beautiful lashes. Wink also does a great job at explaining how to maintain your lashes by giving specific instructions and recommending products. This studio is very professional, cute and in my opinion, the best Nashville lash extensions!"
| | |
| --- | --- |
| Address | 4210 25th Ave N, Nashville, TN 37203, United States |
| Contact | +1 615-440-6379 |
Red Rose Lash Bar Nashville 
This gem is a true haven for all things lashes, thanks to the talented Emily, the owner and Master Lash Artist extraordinaire. With a whopping 10 years of experience under her belt, Emily has truly honed her craft to perfection. You can trust her expertise to deliver stunning results that will leave your lashes looking luscious and captivating.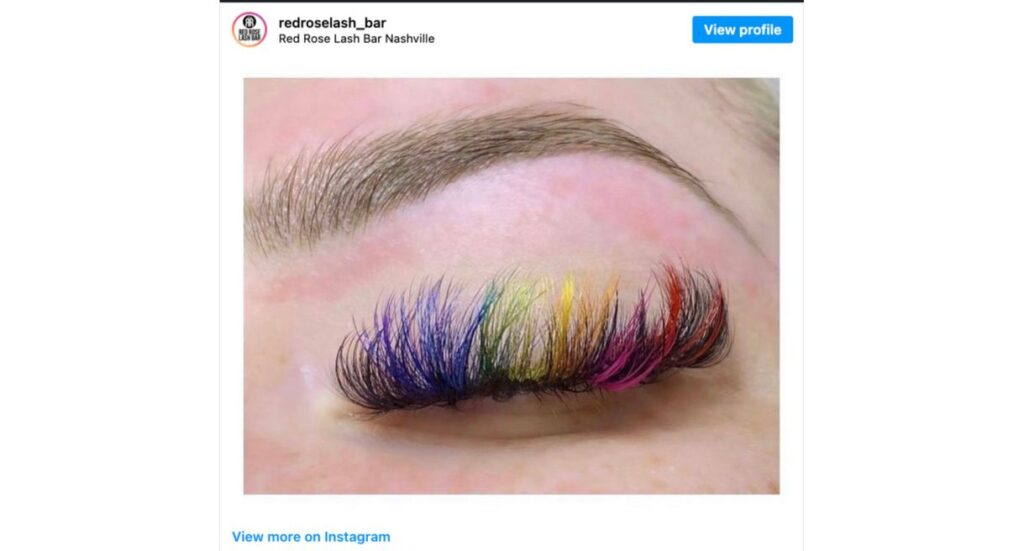 But don't just take our word for it; the undeniable proof of Red Rose Lash Bar's excellence can be found in the glistening reviews from countless satisfied customers. A customer said: "So glad I found Ashley! She does such amazing work and is very knowledgeable about lashes. I've had extensions for 5 years and it's important to find someone who knows what they're doing so that you don't damage your natural lashes!"
| | |
| --- | --- |
| Address | 442 E Iris Dr. Suite A & E Nashville, TN 37204 |
| Contact | |
Conclusion
As we wrap up our tour of the best lash extensions Nashville, one thing's for sure – Music City knows how to do lashes right. Whether you're looking to turn heads on Broadway or simply want to feel fabulous, these lash artists have you covered. It's time to embrace those mesmerizing eyes and make every blink count. So, if you find yourself in the heart of Tennessee, don't miss the chance to experience the perfect blend of Southern hospitality and stunning lash transformations. Nashville is the place to be for lashes and love!
Visit our website for more updated information: https://vietnamlash.com/
> Read more
Wow! Here are 8 eyelash extensions boston ranked top
Exploring The Best Eyelash Extensions Denver, United States
Top 12 Best Lash Extensions Dallas That'll Smash All Up