A lash curl chart is one of the important factors that allow you to customize your customers' styles. However, have you known all about lash curl? Let's learn more by reading our post carefully.
Lash mapping is not fit for everyone, that's why you need to know the lash mapping style perfect for your clients, and a lash curl chart is one element in consideration. If you master it, you can take the clients' facial features to the next level. 
In this article, we will provide you with full information about lash curl charts from types of curls, choosing proper curl types, the client's desired look, and more. You will opt for the excellent curl for your clients soon. Let's dive into our content now!
Lash Extensions Curl Chart
When it comes to eyelash extensions, there is not a universal rule for all people, that's why you need to choose the correct lash extensions curl chart for prettifying people. In this post, we only mention eyelash extensions that are made from PBT or polybutylene terephthalate since they can hold curls well.
Numerous curls are available on the market now, they are usually presented in different alphabets. Let's see what they are!
I Curl
Just a few clients know I curl eyelash extensions, they are almost straight in shape which is compatible with those having straight natural lashes. You can use I curl for males who are looking for thick lashes instead of the curl ones. Moreover, if you work with aged clients who've lost their curliness and want to have a natural look, I curl lashes are a good option. 
In case your clients have too short original lashes, you can suggest they wear I curl lash extensions to enhance the length. Remember that these lashes are only suitable for straight lashes, not for upward or downward natural lashes. 
J Curl
J curl lash extensions will offer you the most natural appearance. J curl lashes are especially perfect for those who want straight lashes pointing straight or upward and their look will be brighter. They will help you to slightly tilt or curl the straight lashes without going over the top.
The angle of J curl lash extensions is a 30-degree angle. They are also an ideal option for the inner corners of any eye with any natural lash kind. A note for you is not to use them for downward lashes since they can make the eyes look heavy, small, and tiresome. 
B Curl
B curl lashes bring you a little more lift than J curl eyelashes. Despite that, they are a good candidate for people with straight lashes pointing straight or upward. Their soft curl will enhance a natural look with superb repetitiveness. 
The angle of B curl lashes is 45 degrees which are also excellent for inner corner lashes. They will add a considerable length and volume to the original lashes. If your clients are looking for a natural appearance with little attraction and vigor, you can recommend B curl lashes for them. B-curl eyelashes are not an ideal choice for people with downward lashes. 
C Curl
C-curl eyelash extensions are the most popular lashes. They are an excellent choice for those who have a slight curl in their original lashes and they help you to open up the eyes and make your clients look bright, alert, and energetic. 
C curl lashes can enhance many types of natural lashes. If your clients have eyelashes that curve horizontally, wearing C curl lashes will create the doll eye look. In case they have slightly downward lashes, these eyelash extensions will offer them a satisfying lash lift look. For those who have straight lashes, C curl eyelashes will open up the eyes. 
The appropriate degree for C-curl eyelashes is 60 degrees. However, for heavily downward lashes, we recommend you choose D curl instead of C type. 
CC Curl
Don't assume CC curl is the same as D curl. In fact, they are different. CC curl lashes are the curler version of C curl ones, their proper angle is 65 degrees. CC curl lash extensions will give your clients who have naturally curled lashes a slightly accented look since the volume is added. They are a favorite option of many teenagers.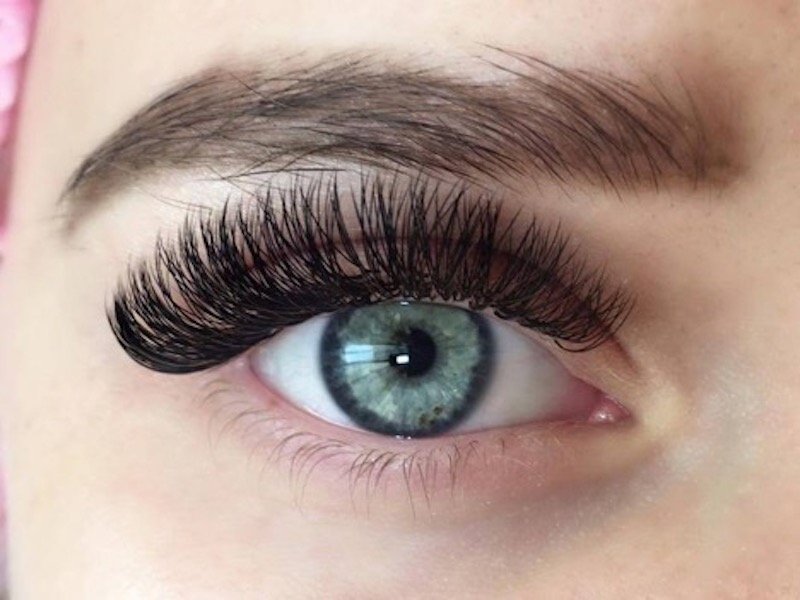 For naturally downward-angled lashes, CC curls can open up the eyes while for straight eyelashes, they can create a doll eye look if you apply them properly. You should not choose these lashes for upward-angle eyelashes. 
D Curl
The degree angle of D curl lashes is between CC curl and U curl, can you guess that? The answer is 70 degrees, which means they are curlier than CC and less curly than U. You will get an open-eye effect when applying them for downward lashes. Besides, they also help to brighten and widen the eyes to have a noticeable curled look. 
For customers with straight eyelashes, D curl can create a doll eye appearance. Lash artists usually use them to achieve a dramatic look for the clients. D curl lashes don't fit upward-facing lashes or heavily hooded eyes since their dramatic upward curl will prick the eyelids. 
D curl is not excellent for straight lashes but if you attach them correctly, they can add drama and open the eyes. Moreover, they are especially great for small eyes since they will widen, brighten and enhance the eye shape. 
U Curls
You can find U curl lashes under the "DD curl eyelash extensions" name. They are the curliest lash extensions you can find in the market with a 180-degree angle. However, this figure can vary for every producer. As the D curl eyelashes, you should not apply them to upward-facing lashes, greatly hooded eyelids, or droopy eyes to avoid pricking to the upper eyelids. However, this feature is exclusively perfect for downward-angled lashes. 
They can transform straight and downward eyelashes into a wide doll-eye appearance in a wink thanks to their obvious curls and dramatic effect. They are a reasonable choice for those who want to have a volume and mega-volume appearance with fluffy and stunning eyelashes. 
M Curl 
M curl eyelashes are lifted-up curls. They bring you the effect that is opposite to what J curl offers. They are designed with a small surface for a flat base and a glamorous curl upwards, M curl lashes act as a lash lift for downward-facing lashes. Thanks to their noticeable upward angle, they can widen the eyes except for hooded eyes and upward-angled natural lashes. 
LC Curl 
LC curl lashes have a straight base similar to I curl eyelash extensions and are curled the same as C curl ones at their tip. The flat base especially curves from the middle area of LC curl lashes to help you achieve a charming look with an open-up eye effect.
They can create a natural-looking length and exceptional effect for people who have downfacing and arrow-straight original lashes. They can also add volume to natural lashes that range from barely-there lash appearance to mega-volume eyelashes.
L Curl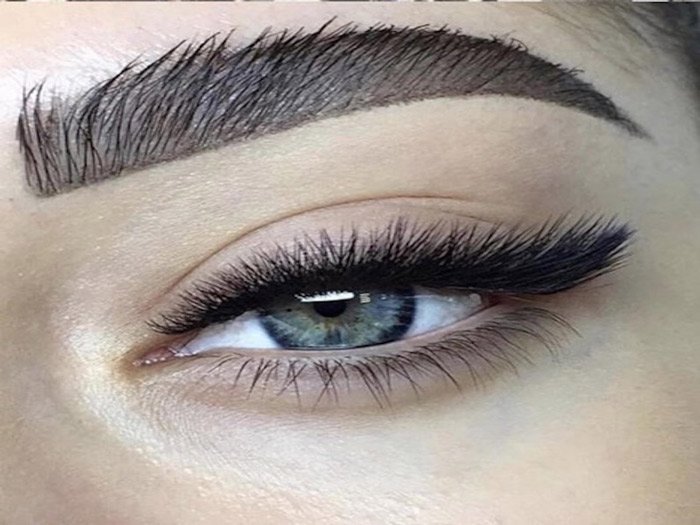 L curl lashes were designed firstly for Asian women since they were born to lift up the originally straight lashes. Their shape is generally straight with a slight curl at the tip to offer the best retention. 
L curl eyelash extensions are the best selection for volume and a classic set of lashes. For deep-set and hooded eyes, L curl lashes will help you to achieve a lifting effect. They also can make the eye look wider for straight lashes but they are not a good option for upward-angled or downward-angled lashes. 
L+ Curl
Asian women usually have monolid eyes, and deep-set eyes, so L+ curl lashes are an outstanding option to enhance droopy eyes. L+ curl eyelashes curl in the middle of the eyelash extensions with their long and straight base. They are also curlier than L type but they don't make the look go over the top when you use them proportionately. The curl goes straight at an 85-degree angle.
They add a lift to the L curl lashes and can offer you a widened eye effect, especially for those who have straight eyelashes. You can use them to add volume to the original lashes as well. As L curl, you should not attach them for upward and downward lashes.
Tips For Choosing The Proper Curl Type Based On Eye Shapes
Depending on the eye shapes, you should apply different types of curls to them. Are you finding eyelashes that match your client's eye shapes? Let's get started.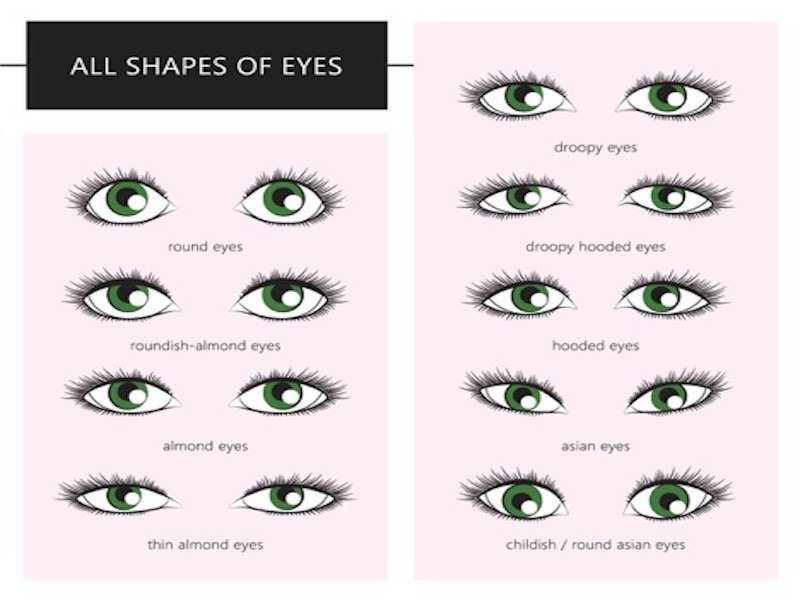 Hooded
Hooded eyes feature an additional layer of skin between the eyelid's crease. You need to opt for eyelash extension curls that can extend the hood of the eyes before they start to curl. Our suggestions are L, M, and L+. 
These lash curls can add depth to your customers' eyes and create a stunning appearance without wearing makeup. Moreover, they can cover and lift the downturned and droopy parts of the eyes. 
Upturned
Upturned eyes are featured by the outer corner of the eye higher than the inner corner. For those who have upturned eyelashes, you should not choose too curled eyelash extensions. If not, they can poke the eyelid and make your clients uncomfortable.
We highly recommend you choose C curl to achieve a full and dramatic look. You can choose a D curl for a spikey and sexy look. No matter which curls you pick, these eyelash extensions will enhance this eye shape. 
Downturned
For downturned eye shape, there is no better selection than the DD curl. These eyelash extensions will lift the eye up and bring your customers a dramatic appearance. You should not choose DD curl for upturned lashes since they can make your clients uncomfortable since the eyelashes can poke into the eyelids. 
Another excellent idea is you can use CC curl on 75 percent of the eyelid and combine it with D curl on the rest of the length. 
Monolid
The monolid eye shape does not have visible eyelids so your mission is to create a wide and large eye look. You need to open up the eyes and make the lash line less heavy. If you use CC curl or D curl, the appearance may go over the top and not be natural. 
It's a good option if you choose lift-up curls such as the M curl, L curl, and L+ curl. These curls have a straight base with the curl-up middle and tip of the eyelashes that help you to apply them easily and pair well with the original lashes. They will offer your clients comfortable feelings and stronger adhesive for a long time. 
The expected look should be wider and fuller. You need to ensure the look is dramatic and open without adding too much weight to natural lashes. 
Almond 
Almond eye shape is the most popular eye shape in the world. Hence, many people call it a universal eye shape and you can choose any type of curl and any kind of lash extensions for this shape. You just need to consider using curls and lengths as long as the natural lashes can support them. 
You can also refer to customers' preferences to help them achieve their desired look. You can combine the clients' ideas and your creativity to create a masterpiece.
Round
If you calculate customers' eyes and realize the wide and roundness of the eyes are similar, you can assume they have rounded eyes. This eye shape is originally bright but the result will be different in case you choose the wrong curls. For rounded eyes, you should try to mimic the almond eye shape by using the longest eyelash extensions to soften the eyes without making them too accented. 
You should extend the length of the lashes and narrow the outer corners to draw out the eyes. Therefore, people will think the eye shape is almond. We recommend you use C curl or B curl as they offer you a softly dramatic look to complement the round eye shape. Never choose the strong curl if you don't want your clients to look frightened. 
Protruding
Protruding eyes are defined by the length and height of the eye. For protruding eyes, you should use feather extensions to add more drama to their look. The best eyelash extension curl is the D curl. 
You can use a little bit of larger curls and short lengths of eyelash extensions to create your clients' desired look. Wearing a D curl also helps the eyes look round and bigger. A tip for you is to combine medium to dark-colored or bright colors to make the eyes accented. 
Wide Set
Wide-set eyes are quite similar to almond eyes so most eyelash curls can work well with this eye shape. However, if you ask us which eyelash curl enhances the wide-set eyes most, we will not hesitate to say B and C curls. 
You can attach charming longer-length lash extensions in the middle of the eyes and use short eyelash extensions to the outer corner to make the eyes look closer. 
Deep Set
Deep-set eyes have eyes set further back in the skull so you should not attach strong curls in shorter lengths. The tips of eyelash extensions may poke the prominent brow bone and the overall look will be unnatural. 
Instead of that, you can select eyelash extensions with slightly loose curls and longer lengths to elevate the appearance. You should select C curl to bring the eyes out from below the brow bone and open the eyes up.
Close Set
Close-set eyes are determined by checking the gap between the eyes and the width of one eye. If the gap is smaller than the width, your customers have close-set eyes. You should apply the longest eyelash extensions to the outer corners or where the brow arch to give an illusion that the eyes are wider. 
For choosing the correct lash curl, you need to pay extra attention to the natural lash direction. If the original lashes are upward, you can choose J curl or B curl. Otherwise, the CC curl or D curl is a good selection. 
Your Customer's Desired Look
If you understand different lash curls, it's time to learn how different eyelash curls take various lash styles to a new level. Let's check now!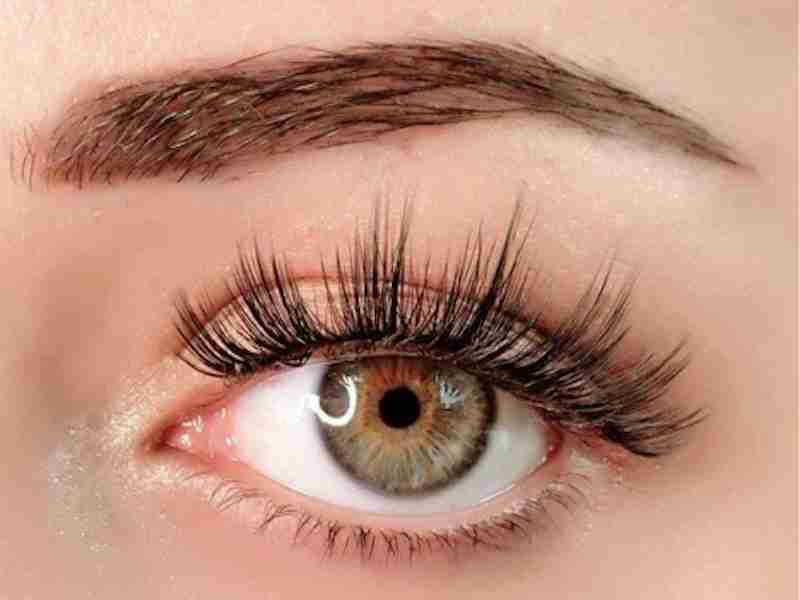 Read more: Lash Mapping – Equip Yourself With Necessary Knowledge
Natural
For natural style, you can use lash curls such as I, J, L, M, B, or C to attach to your customers. However, you should also depend on their natural lash type to choose the correct curls that are straight or curly original lashes. 
For example, the C curl can create a natural look for naturally-curly lashes but can bring a dramatic look for straight lashes. These curls are an ideal choice for mature people who wish to add length and volume instead of curls. 
Dramatic
To have a dramatic appearance, you should choose eyelash extensions that are curlier than your customers' original lashes. Therefore, there are no better options than C, D, and U curls. They will add volume to the natural lashes and make them look lush. 
Moreover, getting dramatic effects without going over the top is also your objective. If you want to have a more charming look, CC curl and DD curl are not bad ideas.
Lifted
Using lift-up lash curls like L+ is a smart way to enhance a natural eyelashes-lifted style. These curls will bring your tricky customers the ultimate lift and curls still adhere fully to the base of lashes. 
Besides, several eyelash curls also help you to achieve a slight lift and maintain a pure look. You can consider B, C or D lash curls. You surely will not disappoint with our suggestions. 
Wispy Eye
We will use 3 words to describe a wispy-eye look that is natural, feathery, and fluffy. Your clients will stand out among the crowd when wearing this style. That's why more and more people love this style. 
To create a perfect wispy eye appearance, you should combine individual lashes with eyelash extension fans or closed fans of various lengths and curls. In this way, your clients will have feathery eyelashes with noticeable spikes. The curls we recommend you use are C and D curls. 
Doll Eye 
If the clients want to have an illusion of bigger and doll-like eyes, look no further than CC, D, DD, and U curls. These curls are perfect selections for creating a doll-eye effect. Don't believe us? You can test and thank us later. 
These eyelash extensions will open up the eyes and your mission is to attach the longer lash extensions in the middle of the eyes and shorter extensions on the ends. This charming curled effect will attract people's attention at first sight. 
Cat Eye
Cat eye style is one of the most common lash styles of eyelash extensions. You should use M and C curls to bring your clients a cat-eye effect. In case they have thin and straight lashes, we suggest you use L and L+ lash curls.
You also should pick eyelash extensions shorter at the inner lash line and longer toward the ends. The length is changed gradually which provides a lifted lash effect to your clients as well. 
Conclusions
Choosing the right lash curls for your clients is not an easy task. However, your worry will be erased after reading our post. We have provided you with different types of lash curls, selecting lash curls based on eye shape and eyelash extension styles. You should combine these elements to have a perfect result. 
Moreover, don't skip the natural lash status. You have to ensure clients' original lashes can support the eyelash extensions without creating uncomfortable feelings. Please always analyze your clients' eyes so that you can offer them the best lash appearance and amaze them with your ability.
Visit our webpage for more updated information: https://vietnamlash.com/