Do you know the truth that the person who loves you the most is yourself? Have you ever looked back and realized that in life, you treated yourself the best you could? There are many ways to love yourself more every day, including beauty. Eyelash extensions are the most modern and interesting beauty trend today. To get a beautiful set of eyelash extensions, don't hesitate to treat yourself to an eyelash extension spa session at the most reputable and quality facilities. And in today's article, I will give you a list of 8 eyelash extensions Kansas City for your reference.
Top 8 eyelash extensions Kansas city that boost up your appearance
1. The Beauty studio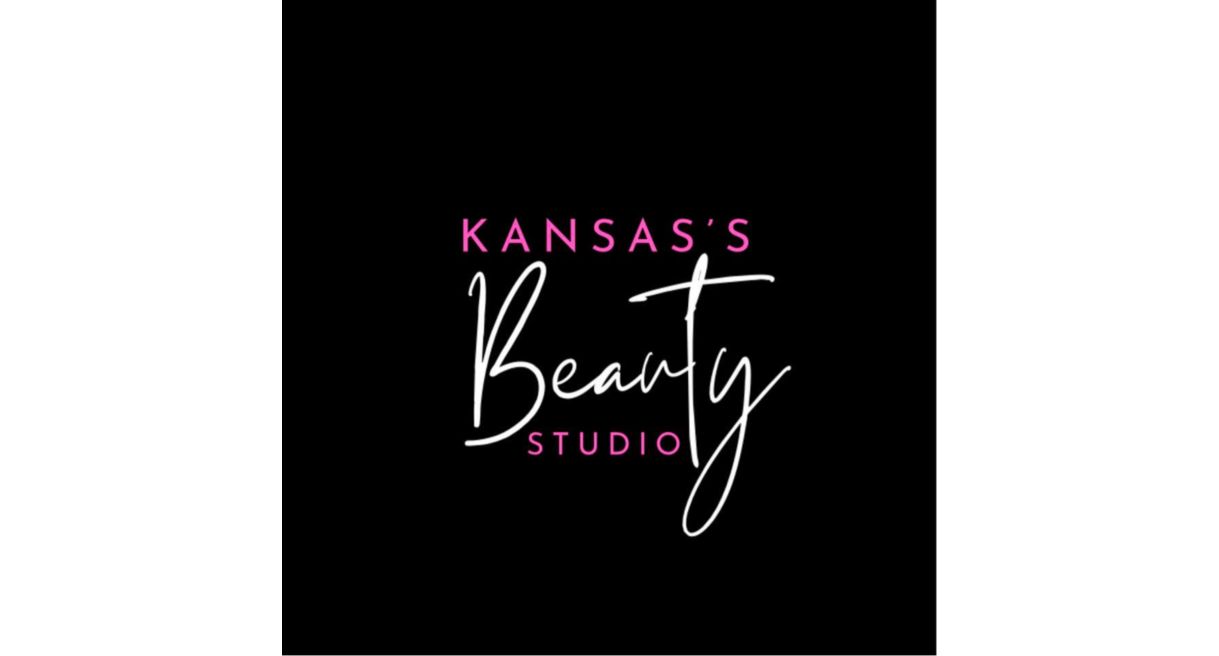 Founding

6 years

Services

Eyelash extension, lash tint, hair service

Rate

4.8 / 5

Address

12707 W 87th St Pkwy, Lenexa KS 66215

Opening – Closing time

Monday 5:30pm – 10pm

Tuesday 10am – 10pm

Wednesday 10am – 11pm

Thursday 10am – 10pm

Saturday 10am – 4pm

Hotline

913-636-6460
If you are a newbie who has never had eyelash extensions and does not understand this beauty segment, Beauty Studio is the most suitable destination for you among the 8 Kansas city lash extensions.
The eyelash extension technicians here are very friendly and attentive. Beauty studio brings beauty to customers in all aspects.
They have eyelash extension styles from classic to hybrid, volume and mega volume. The quality of eyelash extensions here is highly appreciated by customers because of its softness, curl and lightness.
Not only eyelash extensions, they also provide other hair and beauty services. Please book an appointment immediately with Beauty studio for more detailed advice.

2. Amazing lash studio in Kansas city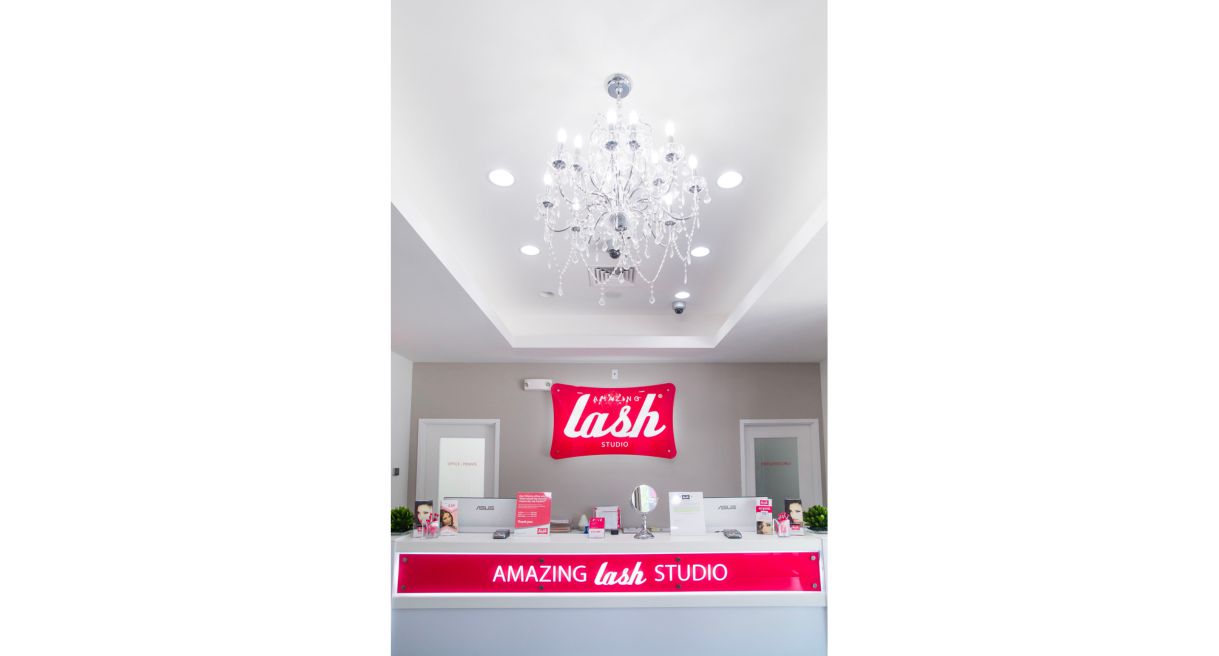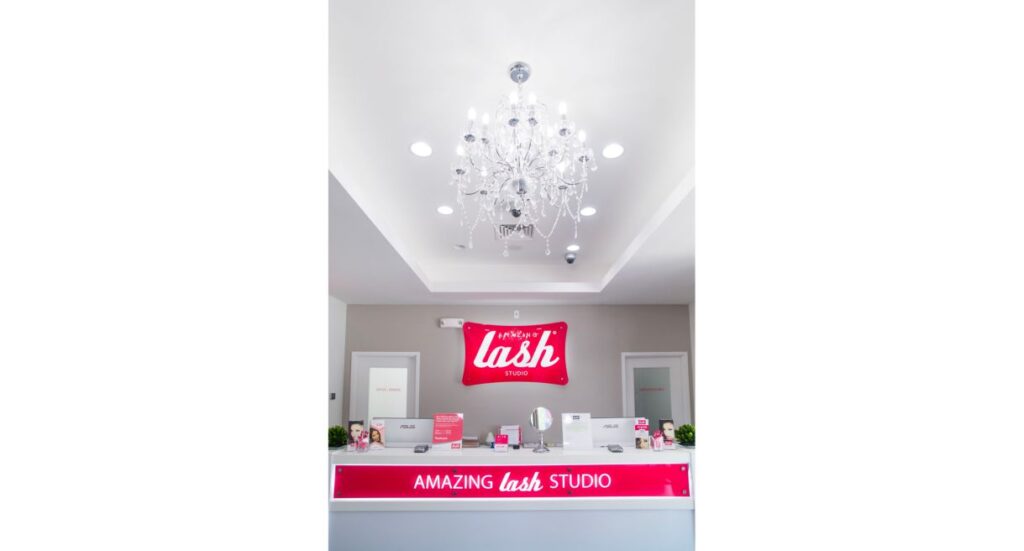 Founding

7 years

Services

Lash Extensions, Eyebrow, Waxing

Rate

4.9/ 5

Address

8510 NW Prairie View Road

Kansas City, MO 64153

 

Opening – Closing time

Mon- Sat

9am-8pm

Hotline

(816) 281-9980 
If you plan to spend about 90 minutes to 2 hours on an eyelash extension session, pick up your device and make an appointment with Amazing Lash right away. Even if it's just a small thing like being on time, they still deserve to be in the top 8 lash extensions kansas city you must try.
When you come to Amazing Lash, you only need to wear a bare face. Everything is already there and waiting for you to enjoy the eyelash extension process. You will have relaxing moments like in a massage room and after about 2 hours, you will leave with lashes personalized to your appearance.
The eyelash extensions here are always high quality and have top durability. After getting eyelash extensions, you will also be given an eyelash extension care set including lash cleanser, mascara remover for lash extensions,…

3. La Trease Starr
Founding

4  years

Services

Eyelash extensions, hair service

Rate

4.7 /

5

Address

220B W. 39th St., Kansas City, MO 64111

Opening – Closing time

Wed- Sat

11:30am-5:30pm

Hotline

8163592110

Sun- Tue

Off
La Trease Starr is a famous hair and eyelash spa in Kansas City. Up until now, it seems people have heard of its reputation more for hair services than for eyelash extensions. However, customers who have had eyelash extensions here all say that the technique and quality of their eyelash extensions are amazing.
La Trease Starr's eyelash extension styles tend to enhance the natural look. It will suit gentle, romantic girls. However, girls with bold personalities are not suitable for this place. Try contacting us now!
4. Pretty Soul
Founding

3 years

Services

Lash Extensions, lash lift, lash tint, body slimming

Rate

4.8 / 5

Opening – Closing time

Sun 

close

Address

700 East 8th Street Suite 800 Kansas City, MO 64106

Mon-Fri

10am – 7pm

Sat

10am – 2pm

Hotline
It is said that no one or thing is perfect, and the same goes for eyelash extensions. But Pretty Soul is a different story. They are a professional eyelash extension spa, although they won't be able to make an ordinary girl become a beauty queen, they can make customers the most beautiful and attractive according to their appearance.
The favorite types of eyelash extensions here are hybrid eyelash extensions and volume eyelash extensions. There have been hundreds of compliments for the techniques of lash techs.
In particular, in addition to regular eyelash extensions, there is also an impressive bottom extension. Don't miss this interesting thing in one of the best Kansas city lash extensions !
5. The Glam Room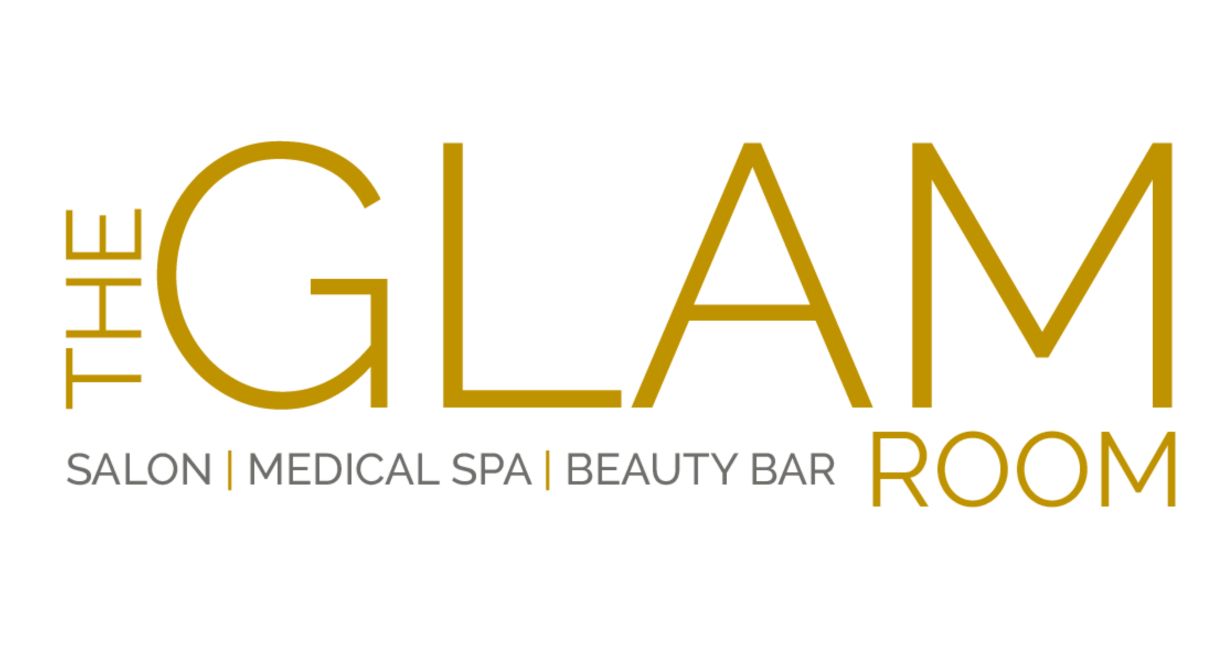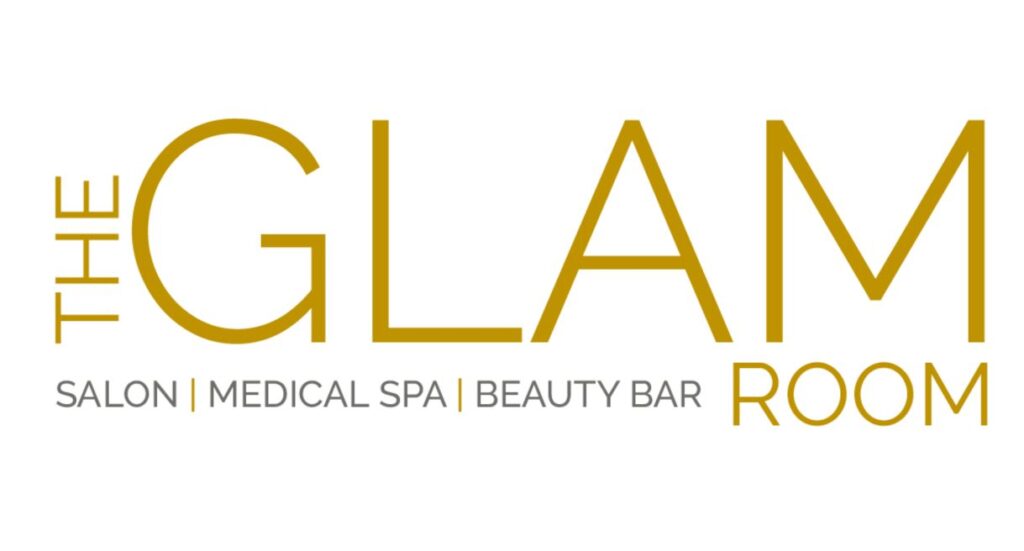 Founding

6 years

Services

Eyelash Extensions, Eyebrow, medical service

Rate

4.9 / 5

Address

8611 COLLEGE BLVD,OVERLAND PARK,KS,66210 

308 DELAWARE STREET,KANSAS CITY,MO,64105

Opening – Closing time

Mon – Sat

8:30am – 9pm

Sun

11am -5pm

Hotline

9137258520 (location 1)

8166051940 (location 2)
If your daily makeup routine before leaving the house takes too much time, let the Glam Room help you shorten that time with eyelash extensions.
The Glam Room offers one of the best eyelash extensions kansas city service. They help your eyelashes stay long, curled and full every morning before leaving the house.
The eyelash artists here are well-trained to perform different types of eyelash extensions. From classic to mega volume lashes, from black lashes to colored lashes you can find them all here.
6. The Lash Lounge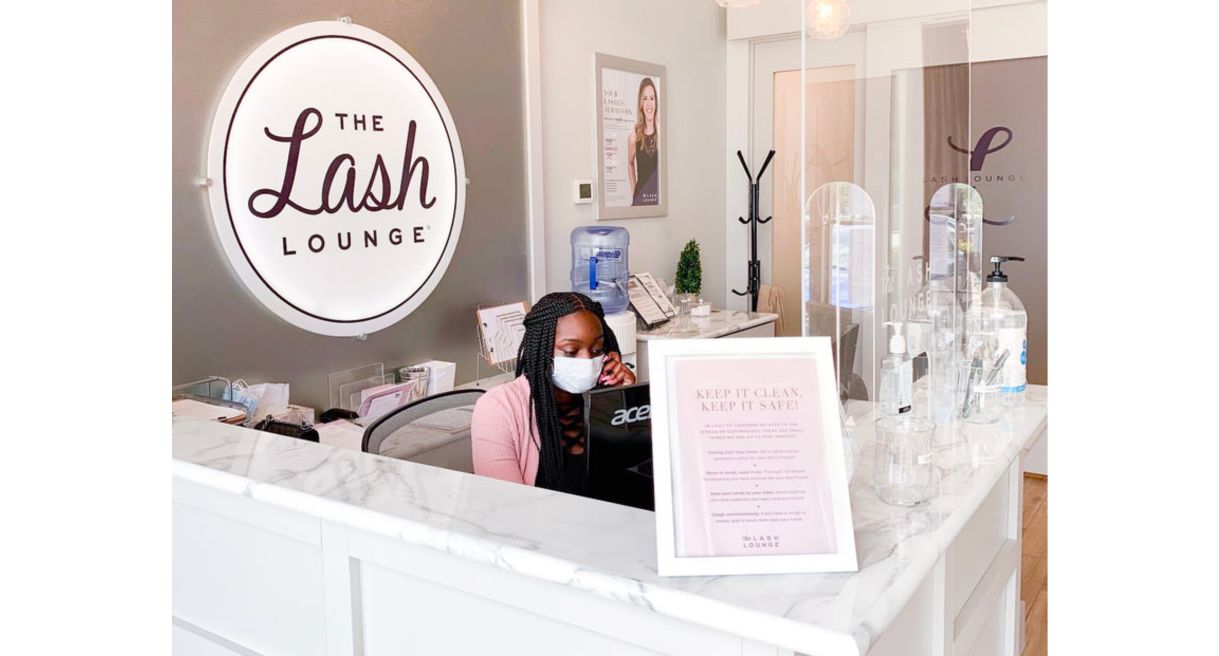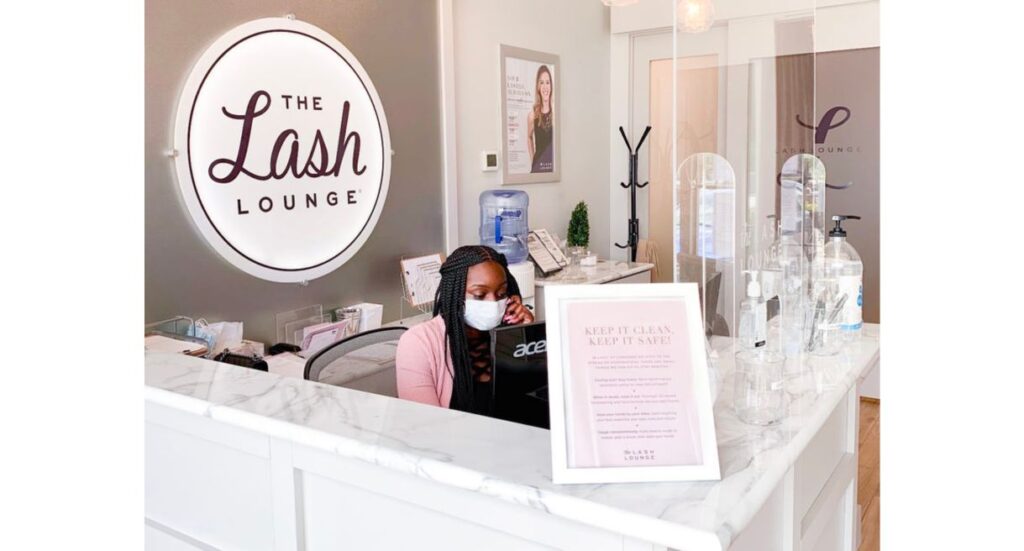 Founding

8 years

Services

Lash and brow, waxing, tinting, brow lamination

Rate

4.9 / 5

Address

6435 W. 135TH ST.

OVERLAND PARK, KS 66223

Opening – Closing time

Mon-Fri

9:00 AM – 7:00 PM

Hotline

913.270.0710

Sat

Sun

10:00 AM – 3:00 PM

Off
The Lash Lounge Overland Park – Corbin Park, is a great eyelash extension spa in this list of lash extensions kansas city. Here, you will gain more than elegant lashes, it is confidence. Lash Lounge helps each customer become the best version of themselves.
Their eyelash extension products are 100% vegan and animal-free and 100% safe. They are made of premium synthetic materials and undergo a dual heat-rolling process to ensure beautiful, long-lasting curls.
Their lash artists will evaluate the customer's natural lashes through meticulous steps to choose a safe extension length and thickness for the natural lashes. For Lash Lounge, the health and safety of our customers is what sets us apart from other beauty salons.
What are you waiting for? Take a look at the different types of eyelash extensions available at The Lash Lounge and learn more about their custom eyelash design consultation service now.
7. Style and Faces studio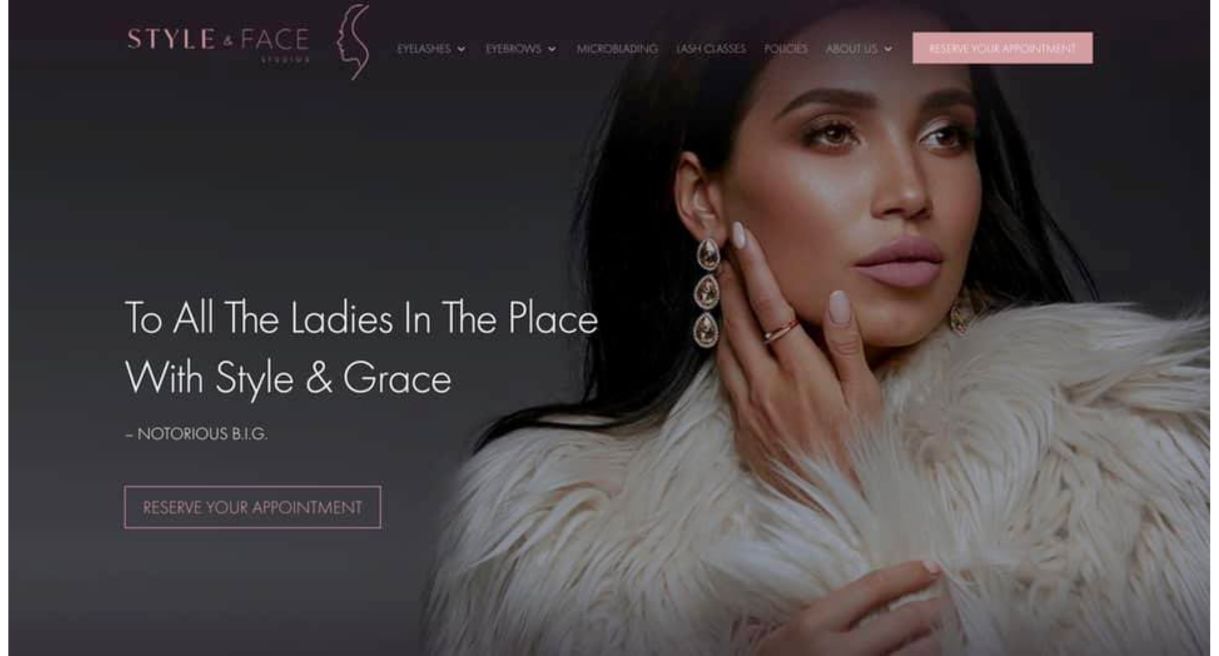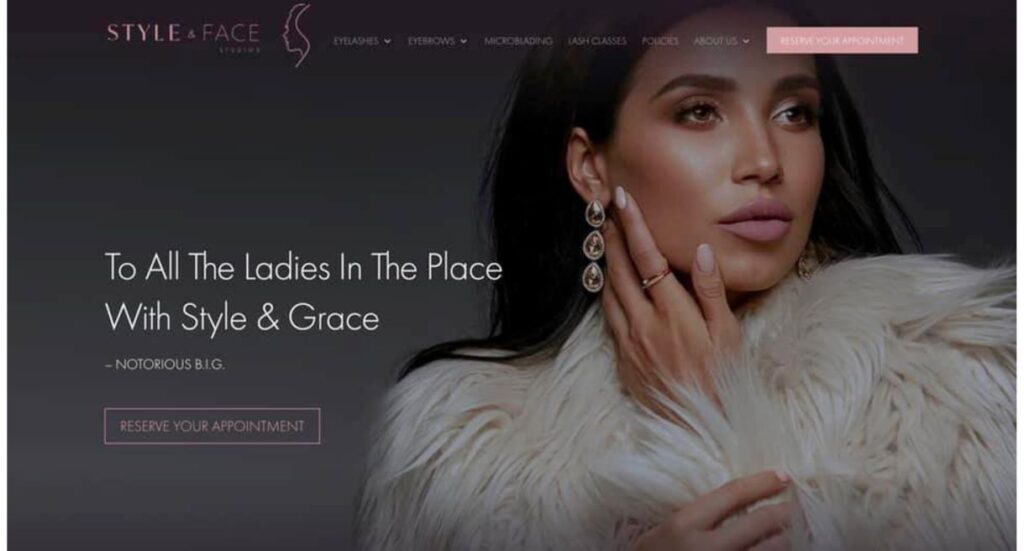 Founding

9 years

Services

Eyelash and eyebrow

Rate

4.9 / 5

Address

6706 NW Tower Dr




Kansas City, MO 64151

Opening – Closing time

Tue-Sat

10:00 AM – 6:00 PM

Hotline

(816) 800-5131

Sun-Mon

Close
Style & Face Studios is leading the way in eyelash and eyebrow services in Kansas City by teaching women the value of investing in beauty and self-care services. They are a luxury salon where clients- amazing women can come to enhance their natural beauty and pamper themselves.
The eyelash extensions here are very diverse in style and material. All materials are vegan and highly safe for customers, even those with the most sensitive skin.
If there is a place that brings you the most comfortable care, I believe it is Style and Face Studio – top of the best eyelash extensions Kansas city
8. Lash company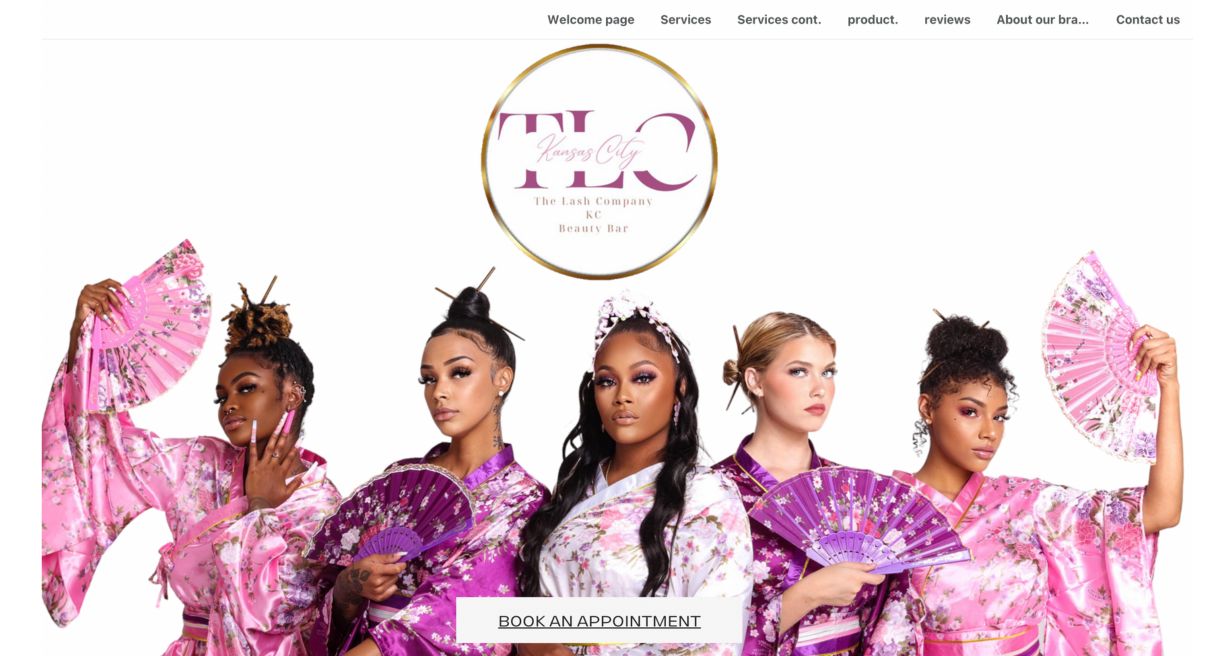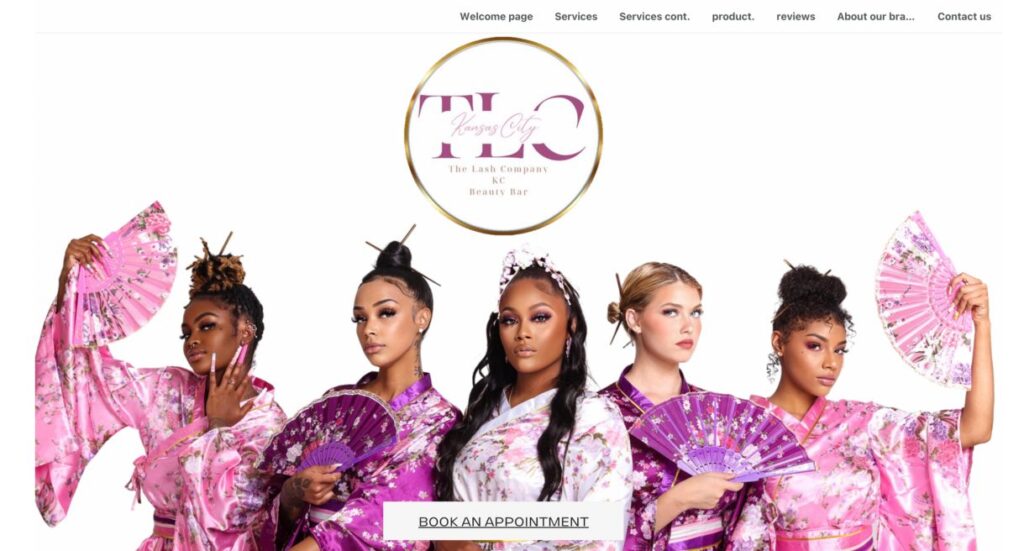 Founding

7 years

Services

Eyelash and eyebrow, tinting, waxing

Rate

4.9 / 5

Address

3500 W 95th Street

Leawood, KS 66206

Opening – Closing time

Tue-Sat

9:00 AM – 7:00 PM

Hotline

+1 913-438-4080

Mon-sun

close
Being last on the list doesn't disappoint. Lash company is a famous person in spas about eyelash extensions kansas city ks.
If you have ever passed by it, you will be impressed by the luxurious appearance of the spa. The staff, service and quality of eyelash extensions here will also bring you many surprises.
They provide the safest eyelash extension services to customers. Lash artists are enthusiastic young people and always keep up to date with new trends in beauty.
If you are looking for the latest eyelash extension trends in the game, then none other than Lash company can bring you satisfaction.
Just one call, you will be well taken care of afterwards. Let your appearance explode with the enthusiasm of the staff at Lash company. I'm sure you won't want to go to another eyelash spa again.
Conclusion
And above is a list of 8 best eyelash extensions Kansas City that you should try. If you are in Kansas, the surrounding areas or are planning to move here, I'm sure this will be an important list for you to choose the right eyelash extension place. Let your appearance shine with thick, curled eyelashes and seductive eyes. I know that these 9 spas are not the final number. There are certainly many quality local spas that I have not yet experienced. So if you have any suggestions, please leave me a comment below. Now I have to say goodbye. If you find my article useful, please share it with your friends and relatives for reference. Finally, don't forget to leave me a like!
Go slay, and visit our website for more updated information, as well: https://vietnamlash.com/
Read more
10 Best Lash Extensions Seattle You Cannot Handle!
Exploring The Best Eyelash Extensions Denver, United States
Top 12 Best Lash Extensions Dallas That'll Smash All Up