Premade mega volume fans are winning a lot of interest in many people in the eyelash industry today. More recently, the charming beauty is making a lot of interest in all women worldwide. Therefore, many people consider mega volume premade fans a "main spice" that created an impressive, decided style.
1. WHAT IS PREMADE MEGA VOLUME FANS?
Premade mega volume fans are handmade lashes from Korean PBT (Polybutylene Terephthalate) fibers. They have a smooth and extremely comfortable texture so you can connect them to natural eyelashes.
In detail, mega volume lash extensions are usually from 10D to 16D. In other words, that every fan has 10 to 16 lashes. Besides, the most suitable thickness are 0.03 and 0.05 and the maximum can be up to 0.07mm.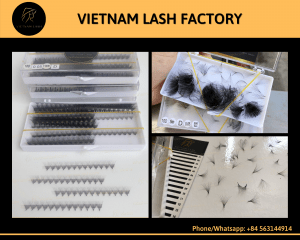 Are premade mega volume lashes safe?
This type is completely safe to clients. Similar to other volume lashes, this type is harmless for clients' natural eyelashes – as long as lash artists apply them properly. In addition, taking care of eyelashes after connecting eyelashes is really crucial.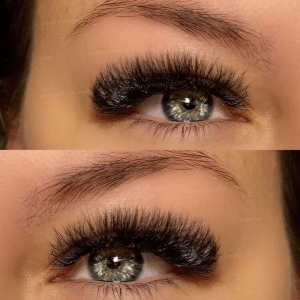 Benefits of mega volume lashes bring back to clients:
Dense and curved eyelashes naturally
Create depth and attraction for eyes.
Keeping durable, do not takes too much time to create a beautiful eyelash sets.
2. WHY PREMADE MEGA VOLUME FANS ARE BECOMING MORE AND MORE POPULAR? 
Normally, it takes a lot of time for lash artists to create a mega volume fans. Because the fans are so wide, they have to be very careful so that the glue doesn't stick to other lashes and also make sure that the fans base has a strong bond.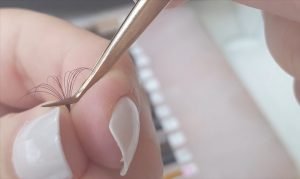 Many lash artists often make their own fans so that they can create a mega volume set for customers as quickly as possible. However, creating such fans over a long period can adversely affect your thumb as it takes a certain amount of time to create fans and meticulousness is essential. Therefore, premade mega volume lashes are like a savior for your beautiful hands to avoid arthritis or something related to your fingers.
Not only that, sometimes you make broken or not as nice ones as you wanted and you have to spend extra time creating other fans. Meanwhile, premade mega volume lashes are both perfect quality and save you a lot of time. You can use that time to take care of yourself or do what you want.
3. PREMADE MEGA VOLUME LASH EXTENSIONS IS PERFECT FOR WHAT CASES?
This type of lashes are the perfect choice for lash artists who are not able to create mega volume fans yet.
Not only that, the premade fans is extremely good for professional lash artists who want to create "express" sets. Because there are clients having only a certain period of time for each appointment like celebrities or those who have too many jobs at that time.
Last but not least, premade mega volume lashes is also fitness to your emergencies. For instance, you drop tweeezwer case, a need for lash extensions when you traveling, or extra-late clients who desperately need you.
4. WHAT ARE BEAUTIFUL MEGA VOLUME PREMADE FANS?
Firstly, most importantly, mega volume lashes requires the appropriate distance between lashes. If fans are not properly isolated, the extensions and nature lashes will stick together. This causes pain to your clients and also damages their natural eyelashes.
Secondly, the weight of mega volume fans is also crucial with long eyelashes, avoiding breaking natural eyelashes and the lash extensions from dropping. Mega volume premade fans do take a little a bit more calculated to find the appropriate weight. You just need to know the weight of the eyelashes of the diameter you use to create fans. By this way, you will know how many extensions you can put into fans to keep your client's nature lashes healthy and strong.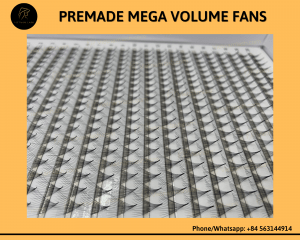 And finally, symmetrical fans are very vital with mega volume lashes. As you know, creating a fan where each other extensions come out not only gives clients a beautiful look but also creates a weight balance. Above all, this will provide your customers with great maintenance and beautiful mega volume sets
5. WHERE SHOULD YOU BUY PREMADE MEGA VOLUME FANS?
Vietnam Lash Factory, located in Hanoi Capital in Vietnam, had been operated for 12 years before launching in 2022. They provide high-quality lashes and eyelash glue extensions, including premade mega volume fans.
Vietnam Lash Factory is a lash manufacturer and supplier that support every customer's needs possible.Vietnam Lash develop their distribution network around the world and aim to become a wholesale distributor to the US, the UK, EU, and Australia.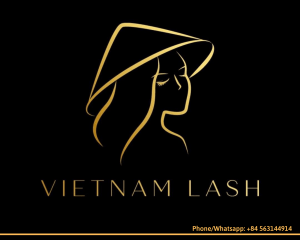 Vietnam Lash has quickly increased to become one of the world's leading wholesale lash extension suppliers. To achieve this, a dedicated team of inventory management, eyelash experts along with factories always try their best to ensure complete orders on schedule with highest quality. Hurry up and order to own the perfect products at the best price!
Adress and contact information:
VIETNAM LASH FACTORY
Address: 143 Nguyen Chinh, Hoang Mai, Hanoi, 100000, Vietnam
Whatsapp: +84 563144914 (Ms.Quiin)
Email: quiin.vietnamlash@gmail.com
Russia Representative Office:
 No 4-3, Obrucheva Street, Moscow City Russia
Phone: +7 999 798 40 35
Japan Representative Office:
Okayama Ken, Okayama Shi, Kitaku, Japan
Phone: +81 70 3841 8494