Your wedding day is the epitome of elegance, and every detail counts. Among the many considerations that enhance your bridal charm, lash extensions for wedding stand out as a key element. Imagine fluttering lashes that beautifully frame your eyes, exuding grace and confidence as you say "I do." Let's embark on a journey through the world of bridal lash extensions, exploring how they can make your special day even more enchanting.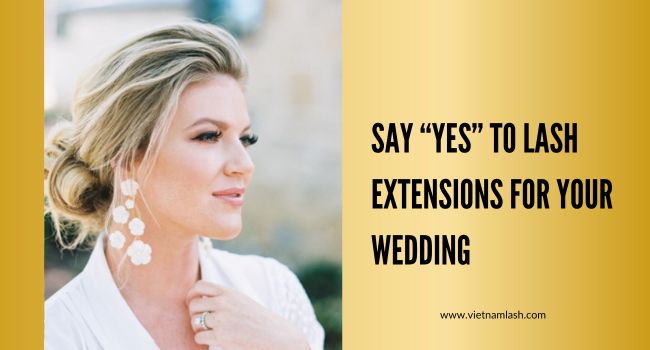 Should I Get Eyelash Extensions for My Wedding?
The answer is YES, your wedding day is a reflection of elegance, and every detail matters. Here's why wedding eyelash extensions should be a part of your bridal journey:
Naturally Captivating:

Lash technicians choose suitable extensions, creating lashes that look naturally ideal in length and thickness. Paired with skillful makeup, the bride's eyes will radiate with a natural, stunning allure.

Worry-Free Experience

: No more concerns about lashes falling off due to humidity or the hot and humid climate. Worries about mascara smudging and ruining carefully applied eye makeup? Lash extensions eliminate those fears.

Long-Lasting Beauty

: Unlike traditional false lashes that might need constant readjustment, lash extensions can last weeks with proper care. After the wedding, they continue to shine, making honeymoon moments picture-perfect without the need for mascara or falsies.
When to Get Eyelash Extensions Before Wedding?
When it comes to getting eyelash extensions for wedding, timing is key:
Two Weeks Before: Optimal Timing
Booking your eyelash extension appointment two weeks before your wedding day is ideal. This timing allows for any initial shedding of natural lashes to occur, ensuring your extensions are at their best for your big day. It also provides enough time to adjust to the new lashes and address any possible sensitivities.
One Week Before: Last-Minute Option
If you're a last-minute planner, getting your eyelash extensions one week before your wedding is a feasible option. However, be aware that this timing leaves less room for any adjustments or potential reactions, so it's best for those who have prior experience with extensions and know their tolerance.
Avoid the Day Before: Give Yourself Breathing Room
It's strongly recommended not to get eyelash extensions the day before your wedding. This is to ensure that any possible reactions, adjustments, or preferences can be addressed before your special day. Plus, it avoids unnecessary stress on the eve of your wedding.
If you've never had eyelash extensions before, it's advisable to have a trial run a few months before your wedding. This helps you understand how your body reacts to the extensions and gives you time to make any necessary adjustments for your wedding day look.
Choosing the Perfect Lash Style
Selecting the ideal lash style is a pivotal step in achieving your desired bridal look. Lash extensions offer a spectrum of choices, ranging from the delicate and natural to the bold and dramatic. Your choice should harmonize with both your wedding theme and your personal style, creating a seamless blend of elegance and individuality.
For brides who lean towards a more subtle appearance, the natural and wispy lash styles might be the perfect match. These extensions add a gentle flutter to your eyes without overpowering your features. They're an excellent choice for outdoor or daytime weddings, exuding an effortless charm that complements various settings.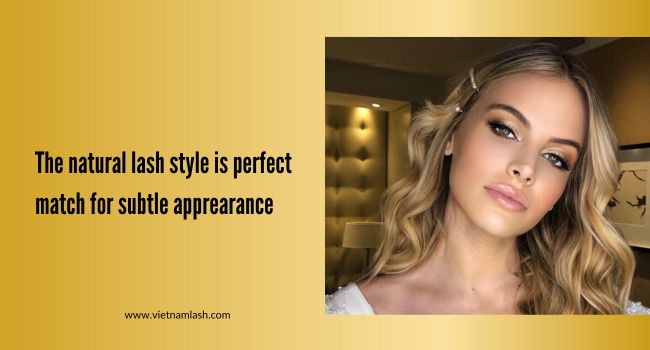 On the other end of the spectrum are the dramatic and voluminous lash styles, which make a striking statement. These lashes create an alluring and captivating gaze that demands attention. If your wedding is set against a glamorous backdrop, such as an upscale ballroom or an evening affair, these lashes can be your go-to choice.
Consider the interplay between your wedding theme and your personal style. If you're embracing a vintage-inspired wedding, longer lashes with a slight curl can beautifully accentuate the classic vibe. For modern brides, experimenting with length and volume can contribute to a contemporary and trendy look.
Furthermore, take into account the other elements of your bridal ensemble. Your hairstyle, makeup, and dress style all contribute to the overall aesthetic, and your lash extensions should harmonize with these elements. Consult with a professional lash artist who can provide valuable insights based on their expertise and experience.
Makeup Tips to Complement Your Lashes
Now that you've chosen the beauty of lash extensions to grace your wedding day, it's time to explore how your eye makeup can harmonize with those gorgeous lashes. The key is to strike a delicate balance – your eye makeup should complement your lashes, not steal their spotlight. Here's a closer look at some makeup tips that will help you achieve that perfect harmony:
When it comes to eyeshadows, think of your lash extensions as the star of the show. Opt for neutral shades that enhance your eyes without overshadowing the beauty of your lashes. Soft, earthy tones like beige, taupe, and light browns work wonders. These shades create a seamless transition from your lashes to your lids, giving your eyes a natural yet captivating allure.
Title: Opt for neutral shades that enhance your eyes without overshadowing
Eyeliner is a magical tool to define your eyes, but for your wedding day with lash extensions, subtlety is key. Opt for a thin line along your upper lash line to emphasize your lashes without making them look too heavy. A soft brown or gray eyeliner can create a gentle contrast, enhancing the overall beauty of your eyes while letting your lashes remain the focal point.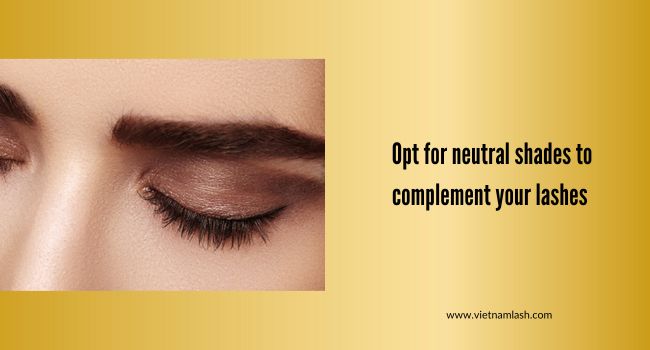 Adding a touch of highlighter to the inner corners of your eyes can instantly make them appear more awake and radiant. This simple trick complements your lashes by drawing attention to your eyes' natural beauty. Choose a soft, champagne or pearl-toned highlighter for a subtle shimmer that enhances without overpowering.
In summary
Your wedding day is a celebration of love, style, and individuality. With lash extensions, you not only enhance your outer beauty but also embody the confidence that comes from looking and feeling your best. So, as you prepare to walk down the aisle with grace and elegance, remember that your eyes hold the power to captivate hearts and create memories that will be cherished for a lifetime. 
For further insights and inspirations, please visit our website: www.vietnamlash.com