Lash artists work their magic in life. They not only assist us in maintaining our looks for all of life's special events, but also sympathetically lend an ear to whenever we are in trouble with our lashes. Or it can be said, they are among the best partners of our beauty journeys, right? There will be times when you expect to present them something or so-called "lash tech gifts". And, we're here to help you with some suggestions of the best gifts for lash techs. Let's go!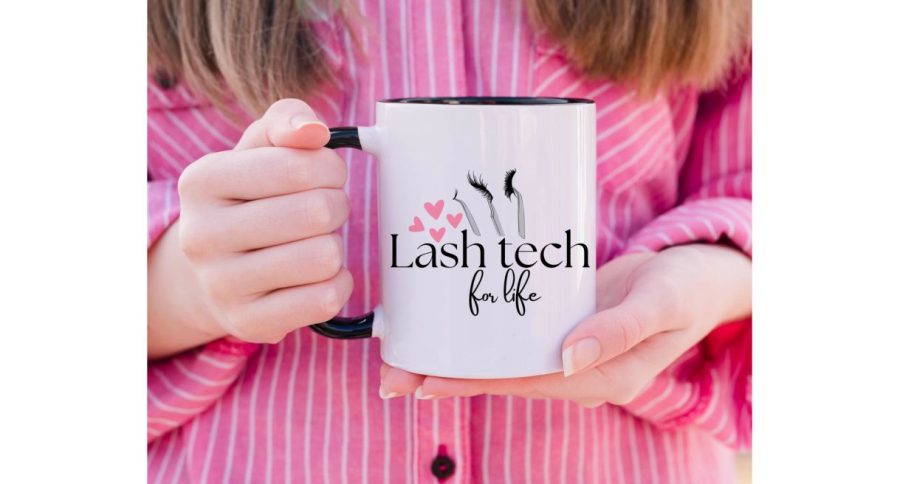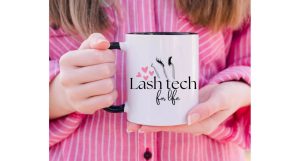 Who Are Lash Techs And What Are Their Jobs?
Before getting into choosing the best gifts for lash techs we need to know who they really are and what they do as lash artists. An expert in cosmetics, who focuses on performing eyelash extensions, is known as a "lash technician." They are taught to attach individual eyelashes to every lid, making sure that they are even and seem real.
Lash techs' main job is to provide customers with longer, fuller, and more voluminous lashes by applying individual synthetic, or mink lashes. To accommodate diverse preferences, all of them are educated in different styles, from classic, volume, to hybrid lashes; and procedures like removals, tinting, and lash lifts.
Lash techs are responsible for giving clients advice on how to care for their eyes after having treatment. They are required to adhere to all state laws governing the cleaning and sanitizing of tools and materials; and are in charge of instructing the clients on: how to properly care for their brand-new lashes like how to properly clean them or how to refrain from scratching their eyes to preserve the glue holding the eyelashes in place.
To avoid contracting infections and other dangerous situations, lash technicians must always keep themselves clean. They'll offer details on post-treatment care and aftercare items, from using them properly, how long results should last, to what to do if an infection develops. How busy they are, we all can make it clear via their performances.
Why There Should Be Gifts For Lash Techs?
Gifts for lash techs benefit both parties more than you have expected. While it is not needed for you to get your eyelash artist a lot of gifts, you do know that we always advocate "quality over quantity," right? We are happy to share the following pros of your lovely lash tech gifts if they do come from the heartfelt inner of yours: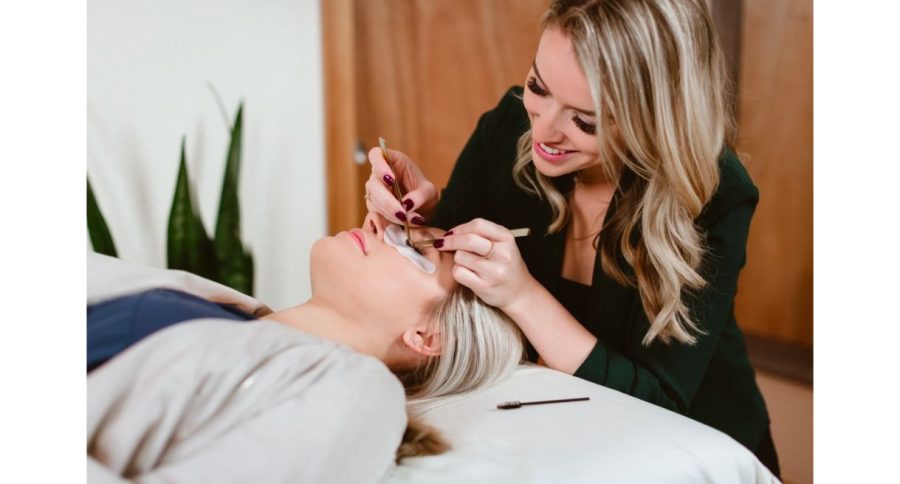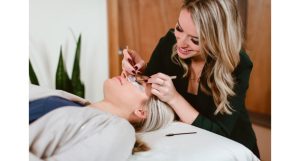 1. To Show Gratitude
Preparing gifts for lash techs is a way to show gratitude for the effort and commitment of lash artists. They put in a lot of time honing their art and increasing the beauty of their customers. A nice gift can be a wonderful way to appreciate their work and recognize their efforts for the service they render.
2. To Evoke Inspiration
Like everyone in any career, lash technicians require encouragement and inspiration to keep giving their all. Giving and receiving presents inspire people and improve their spirits. It does serve to reaffirm that their efforts are respected and acknowledged which will improve output and job happiness, all thanks to your lash tech gifts.
3. To Build Relationship
Gifts for lash techs can help you and your lash artists build enduring and fruitful connections. It can establish a relationship that is intimate, and encourages loyalty. Lash tech gifts greatly demonstrate your appreciation for their work and commitment to the partnership, too!
4. To Promote Word-Of-Mouth
Lash techs depend on favorable word-of-mouth recommendations to grow their clientele. So, gifts for lash techs will help spread the word about their offerings. You and other clients may tell your friends and families about the gifts, which could help to promote the lash technology and draw in more of the potential ones.
Even a small act of gratitude can brighten one's day. The act itself has meaning, whether it's a handwritten note of gratitude, a thoughtful gift card, or a modest item, which were specially chosen for the recipient. It conveys to your lash techs their importance that'll greatly motivate them to keep producing their best work.
What Can Be Ideal Gifts For Lash Techs?
There is a gift for everyone, whether you want to get your lash artist a lash hustle hoodie or a lesson to help them improve in their jobs. Whatever present you have for the offer is all great and, you might ask, we'll share with you all a list of perfect gifts for lash techs right below:
1. Lash Pillow For Artists
The most useful and luxurious cushion for a lash artist is this one, which has four pockets on each side for extra storage and a raised flat surface for lash techs to place their lash tiles on. The foam is hard enough to allow them to operate on it while also facilitating easy shaping to their clients' natural neck curvatures.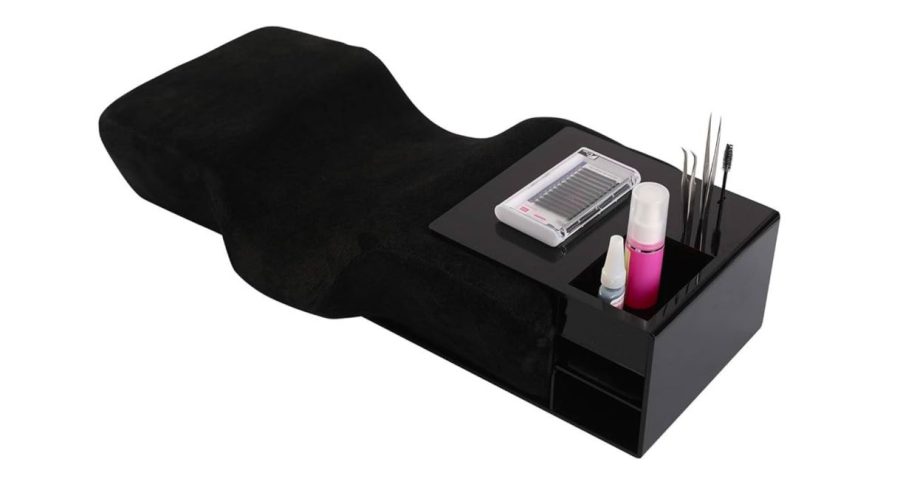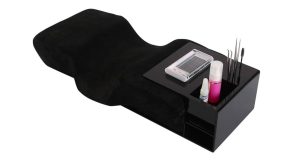 You can go above and beyond by adding a pillow shelf if you expect to amaze your lash tech even more. This can make a fine lashing area for them and accommodate practically all lash cushions on this market. The selected shelf should have a stable, flat surface for the lash tile and a mechanism for organizing trays, eyelash glue, and lash tweezers. The artists will have straightaway access to all of their supplies in need!
2. UV Sterilizer
Let's face it, there are far too many issues that will arise when bacteria invade your eye. This is the reason a UV sterilizer is a vital present for all lash artists. The sterilizer is the ideal tool and is one of the most favorable gifts for lash techs looking for fine approaches to clean their lash equipment.
Tweezers, jade stones, and mascara wands are just a few of the tools that the sanitizer may be used on. It also comes with a USB, power adapter, and wires so that your lash artists can carry it with them wherever they go, and have clean equipment in 15 minutes.
3. A Fine Lash Tool Kit
Easy lash tech gifts will make the lash studio even cozier! Lash kits do offer incredible health advantages beside establishing the ambiance for the entire space. Diffusers will even help to lessen dry skin since they add humidity to the air. Who would not want that as a lash artist?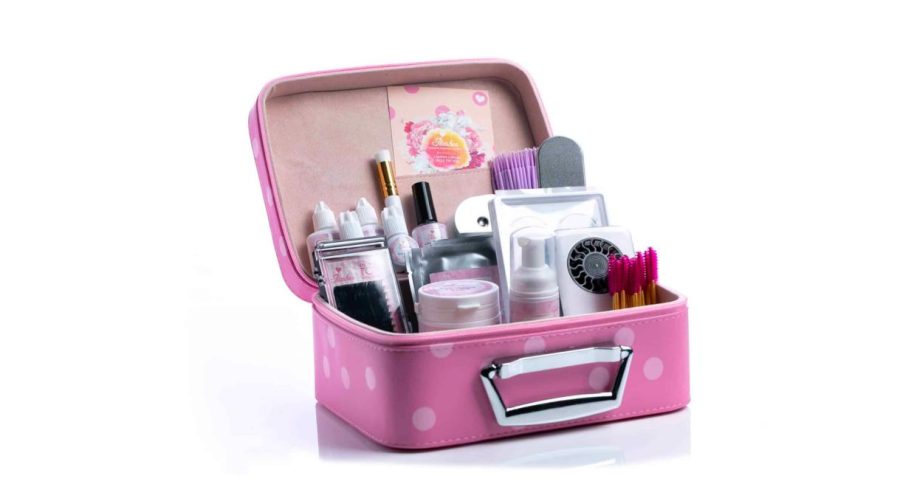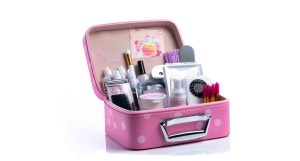 4. Bose Speakers
There is no time like the moment when you are lashing to multitask! Most lash artists will like to focus on their jobs while zoning out to music or picking up new information from podcasts. Both scenarios can benefit from these Bluetooth speakers!
5. Lash Organiser
Your lash artist needs to be organized if you want them to perform their duties properly. Your lash artist will appreciate a lash organizer since it'll give them a place to store their supplies.
The lash organizer has multiple pockets for things, like gel pads and a lash tray. Also, it does feature non-slip pads, so the lash lech won't be worried about the organizer tipping over and spilling all of their goods on the floor.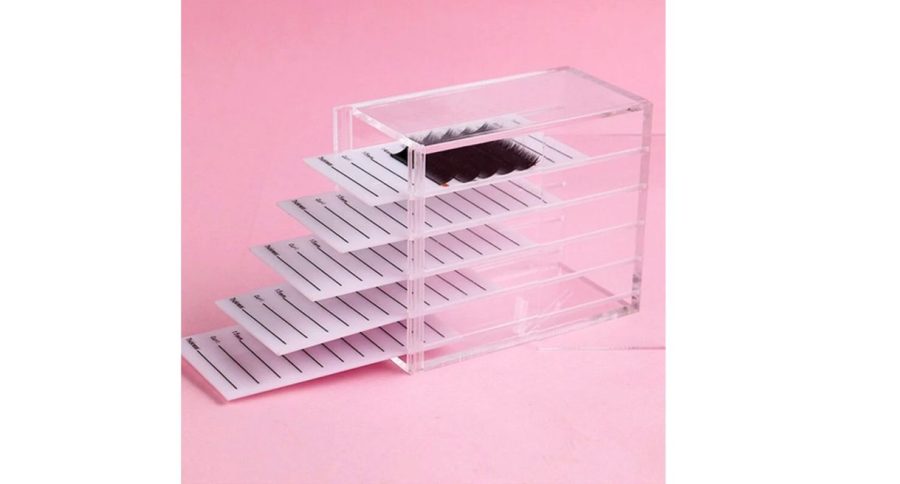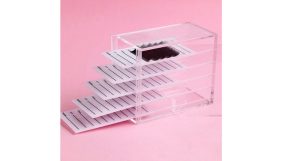 You are not only giving them a present, you are also assisting them in running their business more successfully. It is perfect to be listed as ideal gifts for lash techs, isn't it? Trust us, you'll be appreciated and engraved in your lash artist's mind!
6. Lash Lamination Class
There are many fresh lash trends developing. Giving your lash artist a laminating class is the best way to keep them at the top of the game. Make a smart selection from the opportunities before enrolling them in a course, as well.
You can pick from a number of programs that all teach various things to lash artists. They will be able to take on more clients thanks to the courses. They'll enable them to get another skill to their toolkits for applying lashes. You'll have a choice between online or in-person courses so this idea of lash tech gifts is totally helpful.
7. Scented Candle And Pillow
Invest in a cushion with a lash theme to help the lash tech spruce up her/his interior. A house or lash studio would benefit greatly from that cozy accent pillow. Also, a cute, fragrant candle with a lash theme is hand-poured and comes in staggering flavors. It is great for a lash salon or for lighting on a chill Sunday afternoon spent in bed.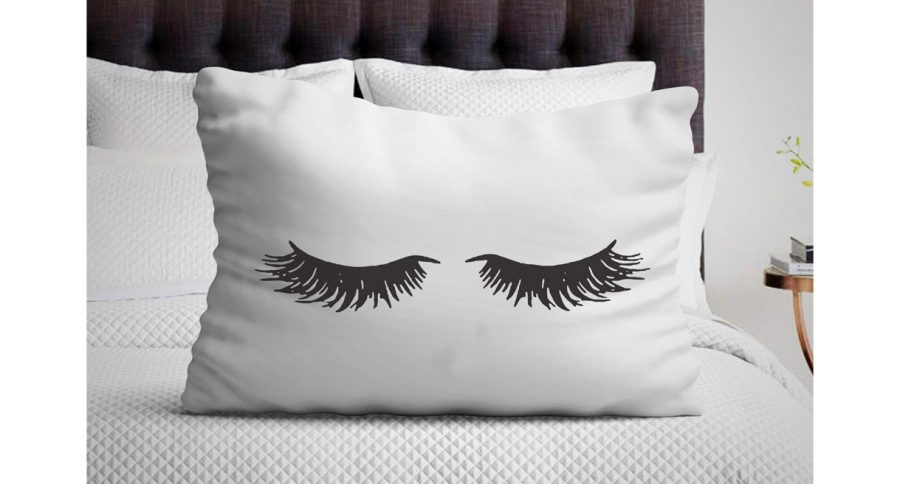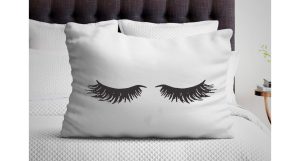 8. Massage Tool
The time your lash artist spends bending over clients to do their eyelashes is considerable. A massage is one of the best presents since over time this will help with the pain in their backs and arms. Getting a massage has many pros from lowering physical stress to lessening pain in the muscles. Your lash artist will resume doing what they like most after their pain is gone!
Conclusion
You don't really need to wait until Christmas to show your love for your lash tech, even when the holidays are right around the corner. There are many occasions in the year to show her/ him that you appreciate them, whether it is a birthday, the opening of a new lash studio, or a present for a freshly certified lash artist. No time to wait, get down on preparing the best gifts for lash techs of your favs, beauties! Visit our website for more updated information, too: https://vietnamlash.com/
Read more: How Much Should You Tip for Eyelash Extensions?