The availability of premade lash fans boasting a huge number of benefits has raised the bar in today's cosmetic industry. And having our lashes fitted with extensions is like perfecting a sculpture. If truth be told, such eyelash extension procedures need to guarantee the weight, diameter, and length aspects.
It takes a worker who has an in-depth knowledge of eyelash extensions and ingenuity for the product to create best premade fans. Even the production of the best premade lash fans has to be ensured with care to preserve the client's lashes' authentic look.
You wanna be stunning? Scroll down for the best premade lash fans to purchase this 2023!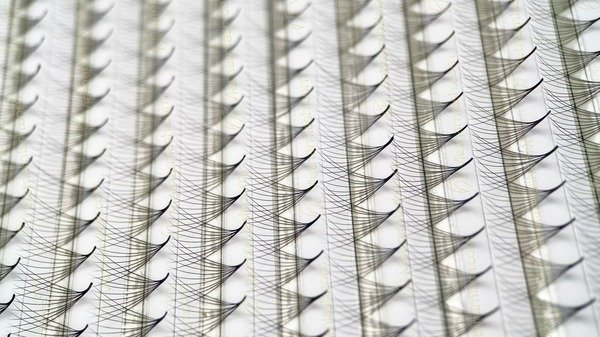 Why Are Premade Lash Fans A Smart Choice?
Time-saving is the key benefit of using premade lash fans. The lashes extension stylist must be able to ensure both quickness and quality during the performance. Furthermore, they will get access to a source of potential clients with their credibility remarkably rising.
Best premade lash fans also make it simple to conceal eyelash flaws. With smart choices of lashes, loose or uneven natural lashes can be well managed. Not to mention, premade fans enhance profitability because they allow eyelash artists to service numerous clients at once.
Way To Choose The Best Premade Lash Fans
To best meet consumer expectations for beauty, the cosmetics industry today offers a wide range of premade lash fan alternatives. Before applying an extension to the client's natural lashes, a skilled eyelash artist must take into account every lash's weight, health, diameter, length, curvature, and growing direction.
Even a master artist may run into catastrophic outcomes if these minimal prerequisites aren't met. Then, the first step to the best premade lash fans is to be the master yourself!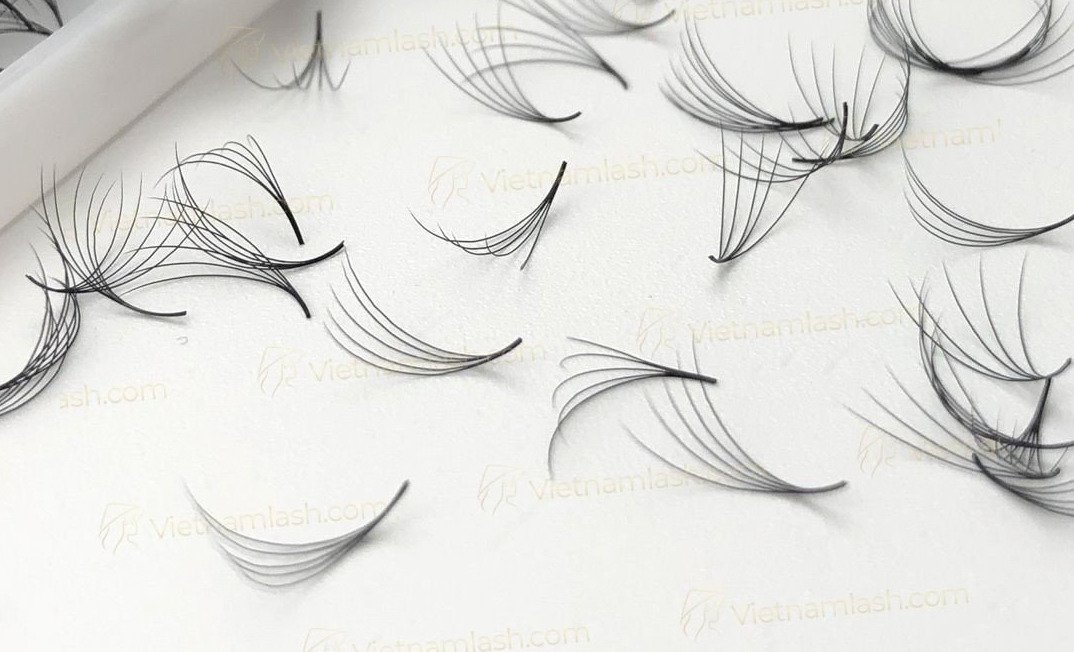 1. Your Desired Premade Lash Fans? Figure It Out!
Simple, isn't it? Head out and discover it! Which will make your lashes look gorgeous? The mysterious classic fans or the dramatic ones?
2. 2D, 3D Short-stem Premade Fans For Natural Look
Apply short-stem fans with fewer extensions, such as a 2D or 3D, to your lashes for greater volume without sacrificing their natural looks.
3. 4D, 5D, 6D Short-stem Premade Fans For Fluffy Look
For a fluffy look, premade lash fans that are moderately wide, 4D, 5D, and 6D are definitely brainy choices. Use short-stem fan-shaped eyelash extensions to achieve that beauty.
4. 10D, 20D Short-stem Premade Fans For Dramatic Look
The best option for a dramatic look on your lashes is 10D to 20D lash fans with an ultra fine thickness of 0.03 to 0.05. Originally, the way to get these lashes was to make them yourself, or manually, but now you can upgrade your beauty with 10D and 20D best premade fans.
5. 3D, 5D Long-stem Premade Fans For Eyeliner Effect
Clear eyeliner-like effect can be achieved with long, lush lash fans. Use long-stem premade fans, such as 3D and 5D, to get the ideal thick lashes within two hours. Every customer will like these full and thick lash fans as there is no doubt!
6. 5D Mixed Premade Fans For Feathery Effect
These lash fans are ideal for a delicate and silky look. The 5D mixed premade fans, indeed, enhance the beauty of the customer's lashes for a more voluminous natural look by utilizing five distinct lengths of extensions.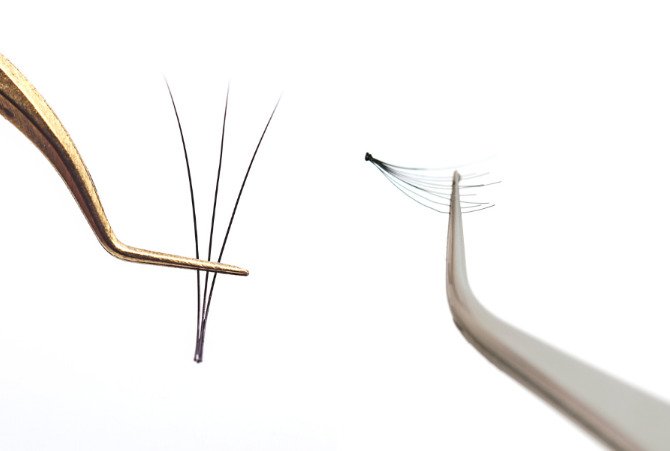 Proper Steps To Apply Premade Lash Fans
The available fan blades and every other product are accompanied by an instruction manual. The technique for applying eyelash extensions might have a lot of negative effects on clients' natural lashes if the process is not carried out in the right way. So that applying the fan would be simpler since we'd love to suggest to you a brief and logical process right below!
1. Gently pick up the fans
With the tweezers, gently grip the base of the pre-made fan before lifting and removing it off the strip.
2. Reposition
Reattach the fan blades to the adhesive strip and set them aside in another location so they can be picked up without losing their initial grip.
3. Take a dip in the glue
A slowly drying eyelash glue is advised. Depending on the length of the volume fan, lift the lid of the lash fan and dip it into the glue to a depth of 1 to 3 mm. Consider applying a bit of additional glue if you use the quick drying one to make sure the fans match the real lashes.
FAQs
1. Why Are Premade Lash Fans Worth It?
Premade fan lashes are impressively well-worth the cost, especially for those who work as lash stylists since they are wonderful for saving time and bringing in more potential clients.
2. Are Premade Lash Fans Safe For Natural Lashes?
Applying premade lash fans correctly is important as the improper application may result in harm. If you apply it too close to the eyelid, use too much glue, purely fail to examine your client's eyelashes' condition before applying, you'll hardly develop your eyelash extension.
3. How Long Can Premade Lash Fans Last?
Premade lashes can last from 2 to 4 weeks yet are not always fixed in terms of time frames. This comes from many factors that affect the ability to maintain eyelash extensions and the durability of the customer's lashes. Therefore, a client can choose methods such as refill to recover the beauty of their lashes like when they had just been applied.
Read more: Vietnam Lash review: Top 5 best premade lashes wholesale vendors
Conclusion
Choosing the best premade lash fans for your customers should always be your first priority since the right choice can help make the hassle of doing it yourself lessened. Although the market is filled with excellent fan lash items, only eyelash experts have the talent to select the best lashes. If you're self-assured and diligent in your research, nothing can bother you!
With over ten years of expertise in the eyelash business, Vietnam Lash Factory has proven our place as the nation's top eyelash producer and attempted to get a foothold in the global market for eyelash extensions. Because our customers are our first concern, we believe in designing the ideal interface for each of them. It is never too late to give it a try, isn't it?
Visit our webpage for more updated information: https://vietnamlash.com/