Whether we are purchasing a vehicle or, merely, searching for any upcoming pair of trousers to go with a stylish top, it appears like we have been overrun with options for so many things for as long as the majority of us can remember! Some decisions may be more important than others when working as a lash technician, since you may wonder with the images of yourself holding the best lash tweezers in hand.
In your company, especially if you are just getting started, the ideal lash extension tweezers, or the best lash extension tweezers, might spell the difference between success and failure. Today, we are all here to assist any new faces of lash artists entering this market, even if you just expect to update your tweezers to be the best tweezers for eyelash extensions in sorting through the wide variety of lash extension tweezers available in various designs.
Stick with us and travel till the very end of this blog, promising lash artists!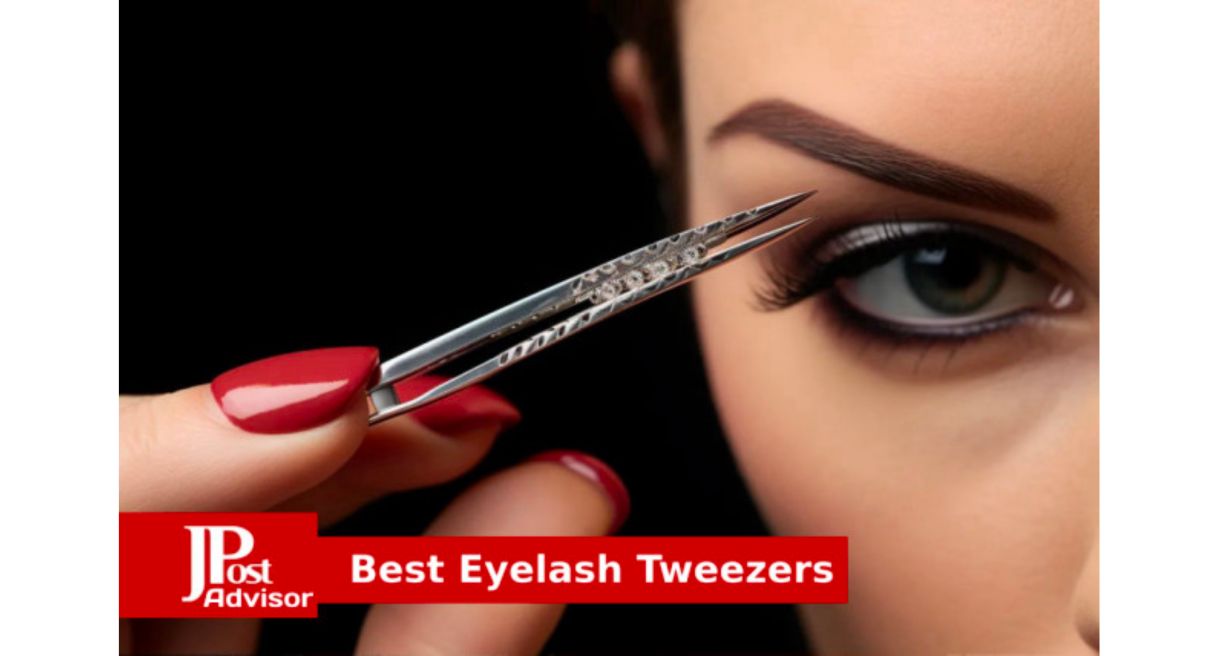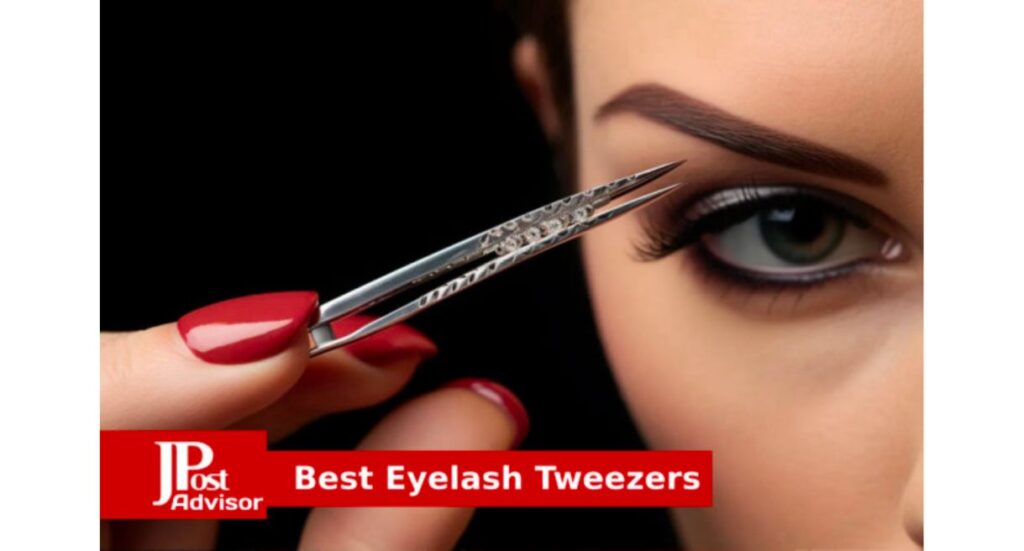 Differentiating The Best Lash Extensions Tweezers
The ultra-luxury tweezers on the market may not appear to differ from the standard tweezers found in drugstores. The difference can, in fact, be jarring. The quality of their performances, however, is not decided by their brands, or price. In fact, looking for the best lash extensions tweezers matters, as much as determining your type of extension technique. Let's see when to use the best lash extensions tweezers for specific lash procedures:
For Classic Extensions:

a lot of tweezer manufacturers offer eyelash extension tweezers specifically designed for classic extensions.
Many lash pros would suggest using straight tweezers for picking up individual lashes during classic eyelash extension, where a single lash extension is applied to a natural lash. Straight tweezers are often the starting point for beginners. However, for classic extensions we would recommend using classic pick-up tweezers, which feature a gentle hook that is similar to that version of more subtle volume tweezers.
These classic pick-up tweezers are intelligently designed to simplify the application of classic lashes, making them highly beneficial for beginners. They also serve as a great introduction to hooked tweezers, which are needed for lash technicians aiming to master Russian volume eyelash extension techniques.
For Russian Volumes:

It is very easy to make homemade volume fans, and pick them up for connection using tweezers designed for volume extensions.
Volume tweezers are characterized by their longer lengths and curved shapes distinguishing them from regular tweezers. They are named based on the angle or shape of the curve such as 45-degree tweezers referred to as J curve and 90-degree tweezers known as L curve.
There are popular designs of volume tweezers and the choice of which one is best ultimately comes down to personal preference. Many individuals prefer 45-degree tweezers for 2D, 3D, and 4D lashes, while 90-degree tweezers are favored for 5 to 8D looks mostly thanks to their larger gripping area.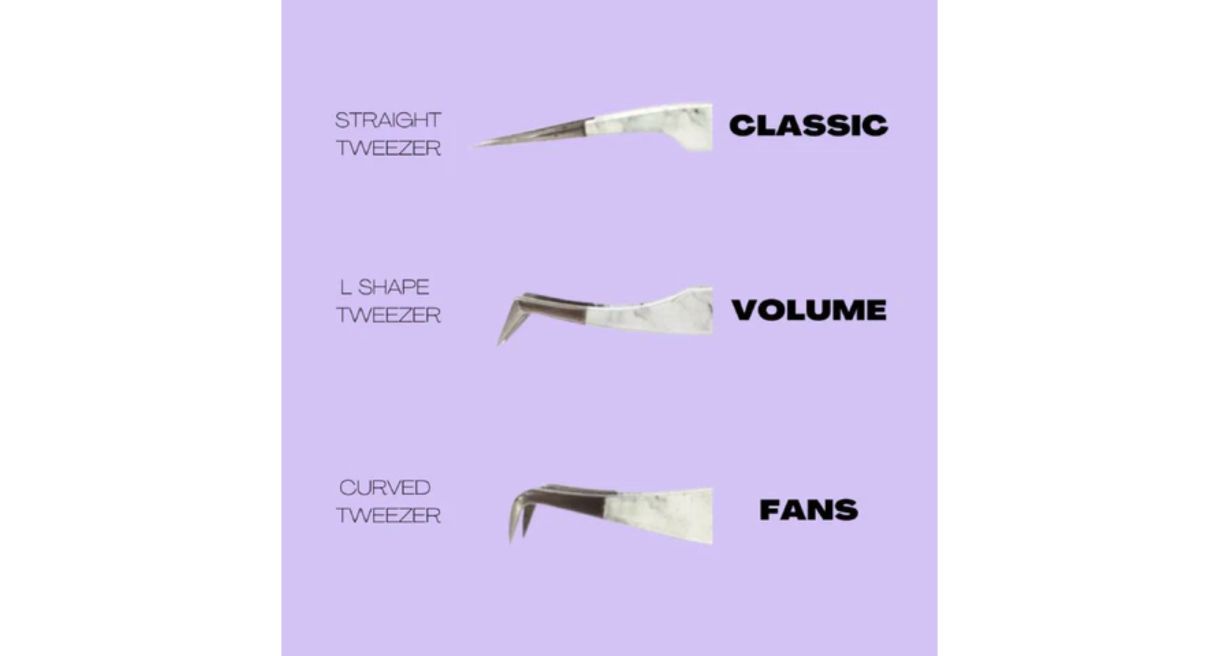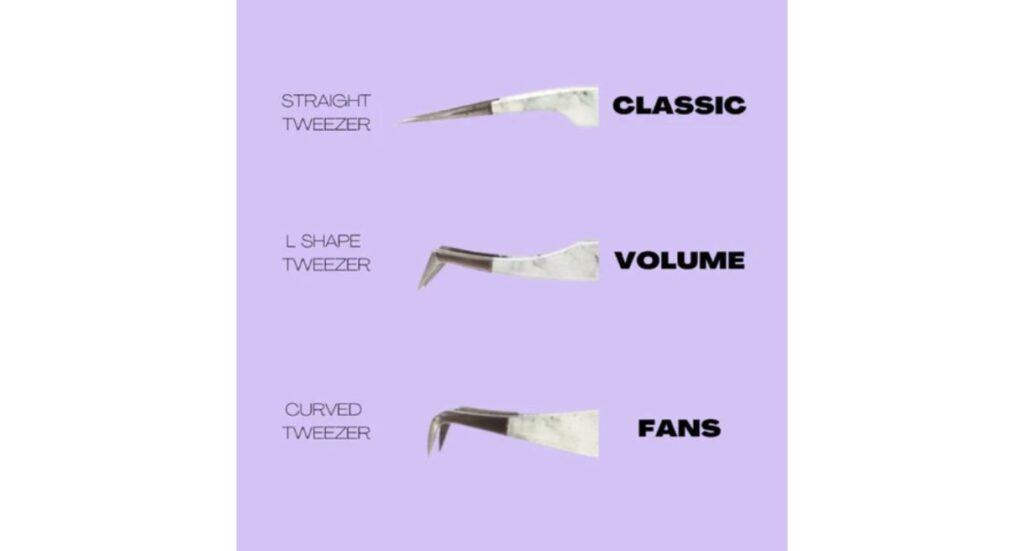 Volume tweezers are specifically created to facilitate any process of pinching multiple lashes together to create a fan, and applying them to the single natural lash. The curved tip of these tweezers enables the efficient pick-up and grip of multiple lashes simultaneously.
Creating and manipulating fans of many lashes is a highly technical procedure that becomes significantly challenging without investing in, at least, 1 pair of volume tweezers. After all, the choice of the best volume lash tweezers should be based on personal comfort as well as the technique that works best for you.
For Premade Fan Extensions:

These tweezers have a unique shape and grip that allows for easy handling and application of premade fans onto natural lashes.
Premade fans are clusters of lash extensions already fanned out and bonded together at the base. They make a time-saving option for lash techs who wish to achieve a volume lash look without the need for manually creating fans.
Premade fan tweezers are used when applying  premade fans onto individual natural lashes. They provide a secure grip on your fan allowing for precise placement and attachment to the natural eyelashes. These tweezers are great for lash artists who aren't yet proficient in hand making volume fans, or for those who expect to expedite the lash application process.
It is important to note that premade fan tweezers are specifically designed for premade fans, and may not be suitable for other lash application techniques. When working on your client's individual lash extensions or other lash styles, different types of tweezers are better to use.
Other Lash Tweezers And What To Notice For Practice
Isolation tweezers are purposefully designed for eyelash extensions, featuring finely pointed ends. These tweezers are utilized to delicately separate and isolate individual natural lashes that enable precise placement of lash extensions onto each individual lash. Straight isolation tweezers and curved isolation tweezers are commonly found options.
Pick-up and fanning tweezers, as suggested by their names, are versatile tools with multiple functions for lash extensions. These tweezers typically possess longer, wider, and/or curved heads, allowing lash techs to pick up multiple lashes, at once. There are many collections of tweezers on the lash market with each offering a range of shapes and colors such as galaxy, white, gold, silver, and black.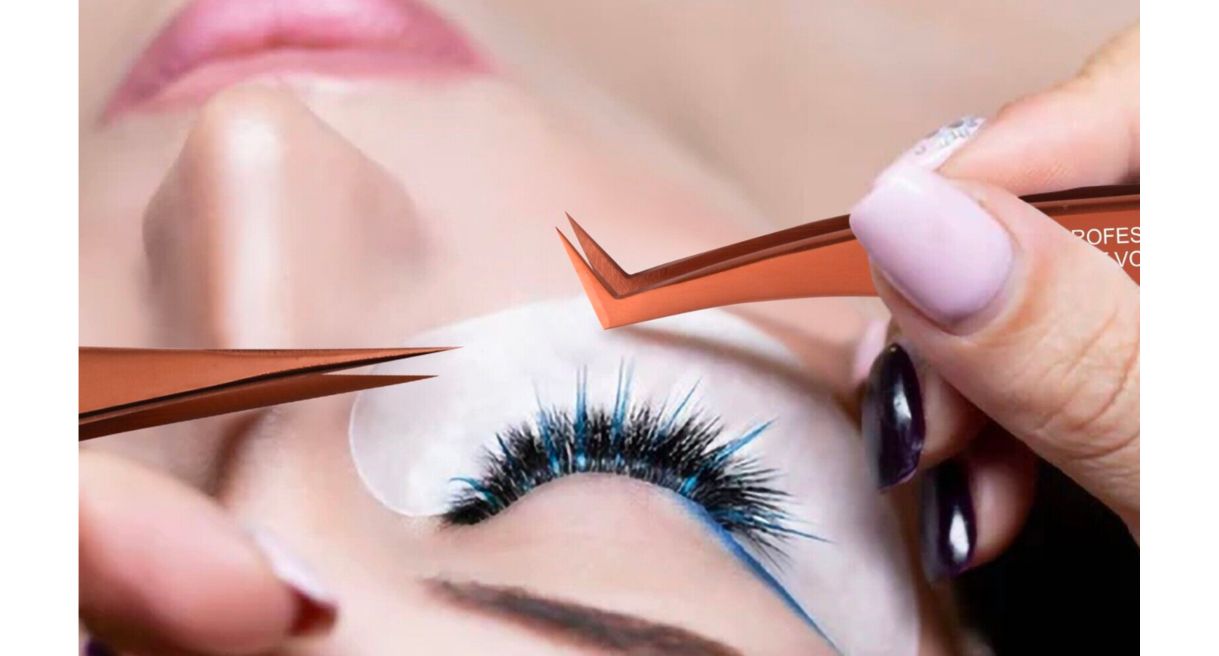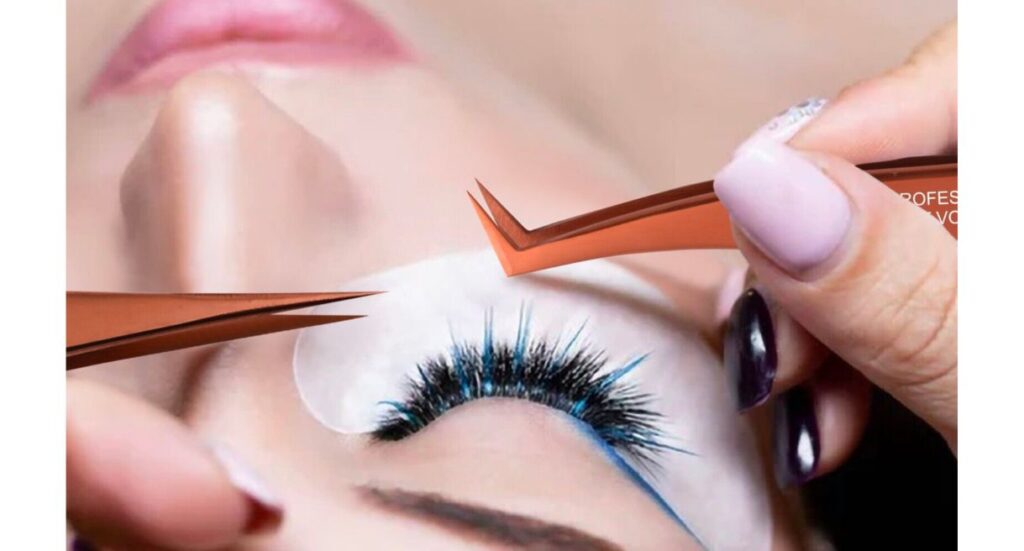 Proper usage of eyelash extension tweezers is vital to avoid any unforeseen, and potentially harmful incidents. These tweezers, despite their sharp tips, have the potential to cause harm if not handled with care. Every lash artist must remain vigilant, and mindful of the direction in which the tweezers' tips are pointing.
Clients may unexpectedly move their faces during their lash process, and if they accidentally puncture themselves on the tweezers, it would lead to serious injuries. Hence, it is a must to exercise caution and be sure that the tweezers are always kept away from your clients' faces to prevent any unintentional injury.
How To Choose The Best Lash Extensions Tweezers
It is vital to choose the best professional eyelash extensions tweezers for your performances to be artistically comfy, isn't it? There are a few things that must be taken into account while wavering your mind for what tweezers to use for eyelash extension tweezers for professional lash procedures, so keep your eyes moving with our words being shown:
1. Good materials for the best lash extension tweezers
It'll be tempting to choose the best lash tweezers with appealing colors, patterns, or finishes, but the trick is to choose ones made of surgical-grade steel. This offers simple sanitation and stops corrosion for your lash extension performances.
2. Well-made to be the best lash extension tweezers
Lightweight, or simple to close and keep closed, comfortable for prolonged use, and expertly constructed are all qualities of the best tweezers for eyelash extensions. It is often advisable to purchase from a reputable retailer specializing in eyelashes and read customer reviews to ensure quality of your lash services in general.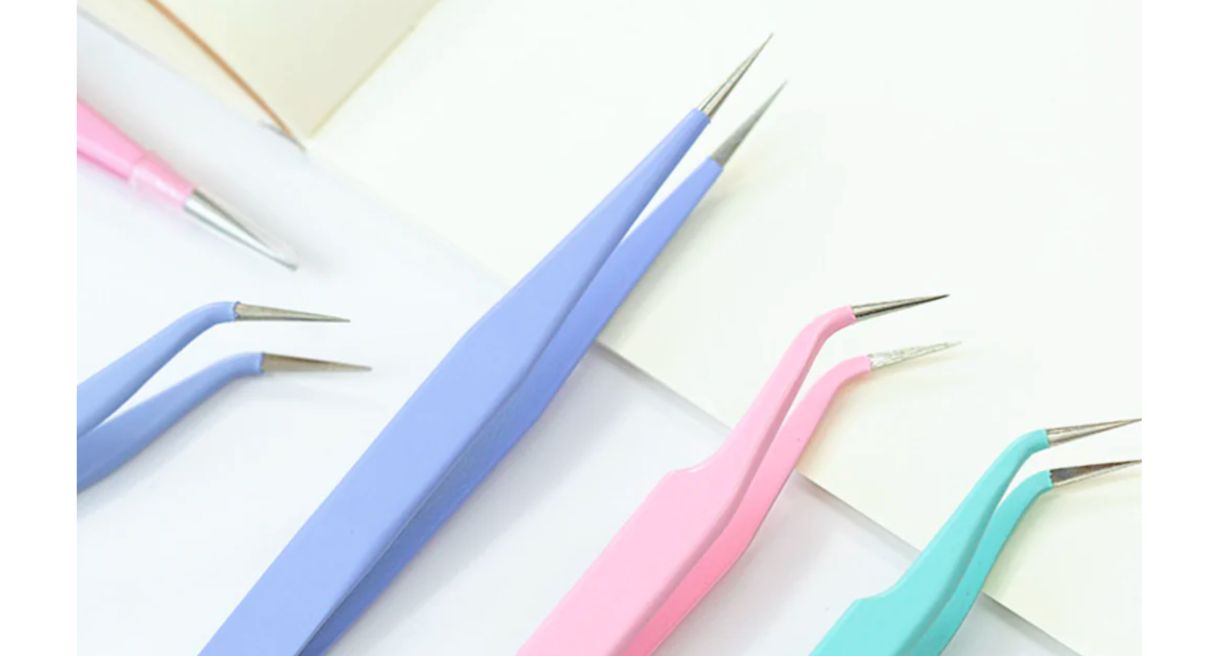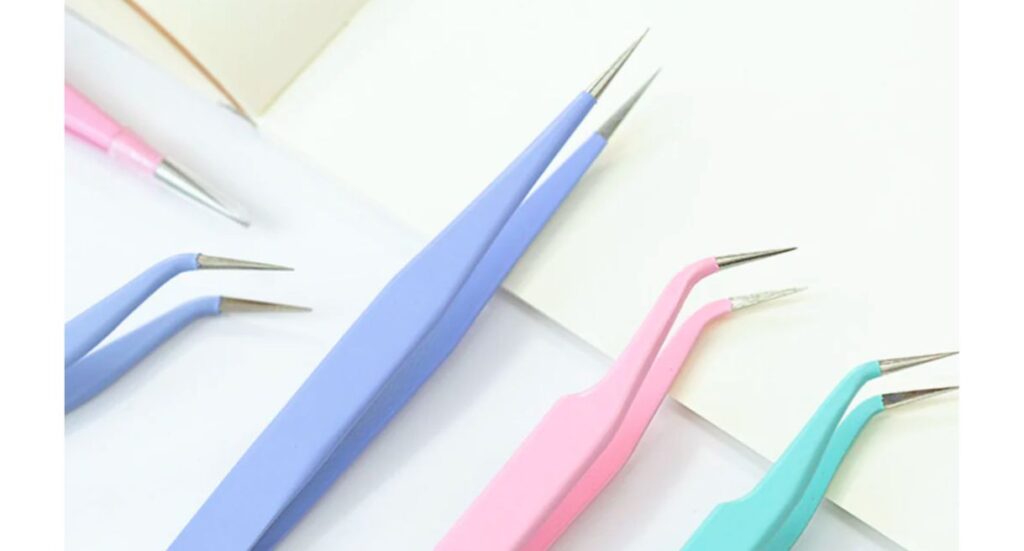 3. Reasonable pricing as the best lash extension tweezers
Though it may be tempting to opt for the cheapest pair available, it is important to remember that saying of "buy cheap, buy twice." Since you will be using these tweezers frequently as a professional lash technician, purchasing high-quality ones is crucial. Not only will high-quality tools last longer, but they will also make your work easier.
4. Suitability in being the best lash extension tweezers
After identifying the preferred style and finding a reputable retailer, who you've believed to be able to provide the best lash tweezers, you'd better try using the tweezers to make sure they suit your needs as well as lashing styles.
Oh, handmade tweezers, since you might ask, often have slight variations between pairs, so look for a retailer that inspects all their tweezers before shipping, and perhaps most crucially, offers a return policy whenever the case of unsuitability happens to you.
List Of The Best Lash Extensions Tweezers
Below are the most popular styles of tweezers for beginners and advanced artists, as well as for classic and volume lash styles. No worry, these best lash extension tweezers are favored by lash artists at different skill levels and cater to various lash styles, providing the necessary precision and control for optimal results of eyelashes!
1. The best lash tweezers for beginners
LashBase Premium Classic Swoop Tweezers: are greatly recommended for isolation, and classic lash application. They allow for precise handling and styling your client's eyelashes.
Straight Fine Point Lash Tweezers: these go-to ones are among those best lash extension tweezers for isolation and classic lash applications. They do offer accuracy as well as control during any of your lash extension processes.
Volume Pickup or Isolation Tweezers: these tweezers are always versatile and suitable for isolation, classic, and volume lash application. They are also compatible with a great number of fanning techniques for the best looks of eyelashes.
2. The best lash tweezers for pro artists
LashBase Premium Swan Angled Tweezers: these tweezers excel in isolation, classic and volume lash application. They are particularly recommended for all fanning techniques.
Vetus Professional Tweezers ESD15: with curved fine point tips these tweezers are always gold for isolation, classic, and volume applications. They may also be used for different techs for lash fan extensions.
Expert Volume And Isolation Tweezers: superior amazingly produced for isolation, classic, volume, and mega volume lash applications with control and precision.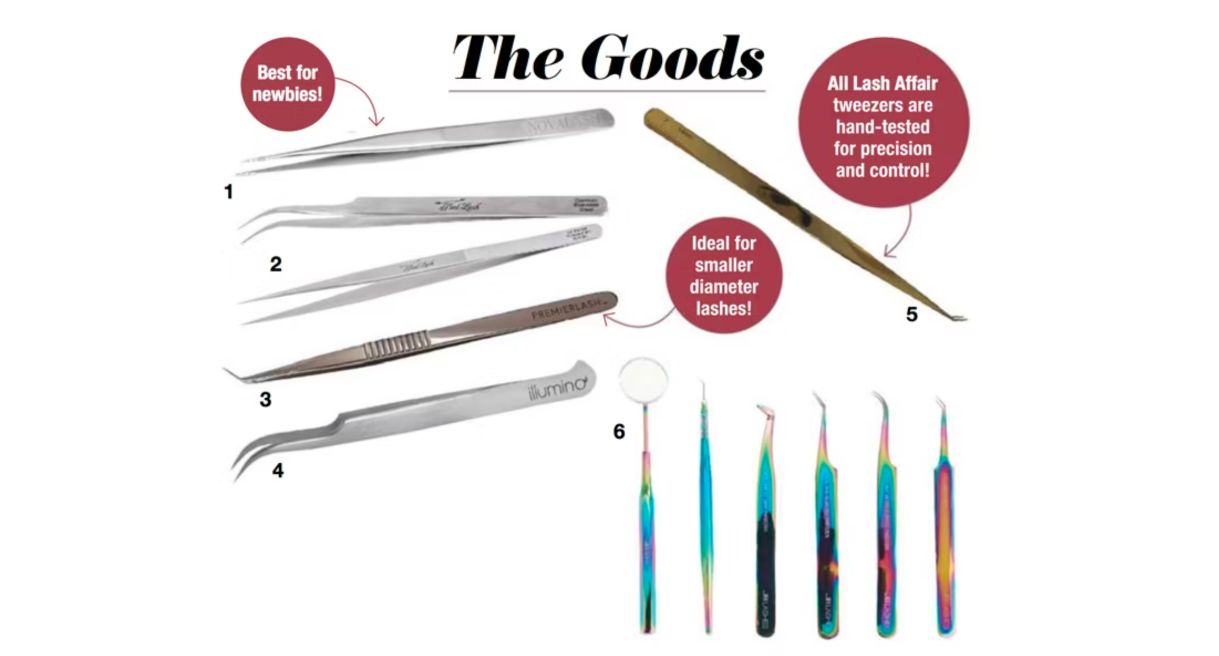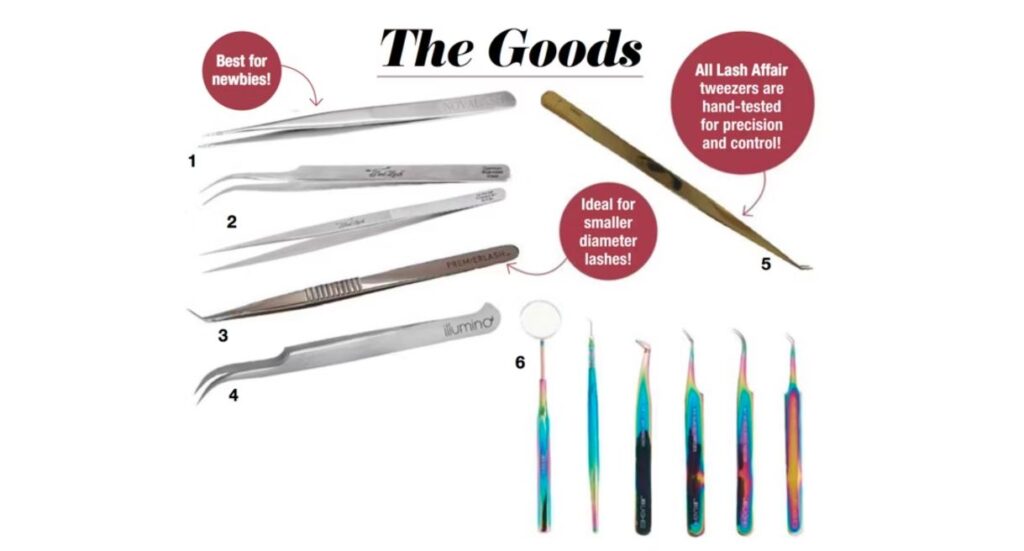 3. The best lash tweezers for classic lash styles
LashBase Premium Straight Curve Tweezers: these tweezers are a smart addition to any lash kit, perfect for isolation, classic, volume, and mega volume lash application.
Straight Fine Point Lash Tweezers: they are truly reliable tools for all isolations, as well as classic lash applications, providing great levels of precision and control.
S-curved Fine Point Tweezers: created for eyelash isolation, and classic application, these tweezers are among the best lash extension tweezers for achieving desired results.
4. The best lash tweezers for volume lash styles
Premium Slim Boot Tweezers: all your fanning methods, with the exception of finger pinch, finger roll, and finger wiggle, are advised for volume lash applications. These offer accuracy as well as ease of use during lash extension processes.
Round Foot Angled Volume Tweezer: great for all fanning techs, excluding the fingers and wiggles listed above; offer control and precision while applying volume lashes.
Vetus Professional Tweezers 6ASA: these genuine Vetus precision tweezers are smart for classic, volume, and of course, mega volume extensions. They are compatible with so many fanning techniques, excluding finger pinch and finger roll.
When using tweezers to create fans for volume lashes, it is crucial to locate the "sweet spot." This refers to a specific point on the tweezers, where picking up a cluster of lashes allows for consistent and effortless fan creation without any lash extensions dislodging.
Conclusion
Having the best lash extension tweezers equipment is essential for producing quality works. When using the wrong tweezers, you risk both immediate and long-term harm which will also make you work much more slowly. Always be sure to make space for people to move behind you, just in case there was an accidental push from behind that could potentially result in the sharp tweezers and cause injury to the client in your care.
If you expect to be the best lash artist you can be, make sure you have high-quality tweezers for applying lash extensions. Why? Eyelash extensions are "easy cheesy" and quick to apply with the best lash extensions tweezers. You will work more efficiently and even can't help but love everything about eyelash extensions by using those tweezers that are top quality.
Check out more related articles!
What Are Types Of Tweezers For Eyelash Extensions? It's All Here!
How To Choose Right Lash Tweezers? It's Never Been Easier!
How to clean lash tweezers for eyelash extensions
How to Hold Tweezers for Eyelash Extensions
Visit our website for more updated information: https://vietnamlash.com/