The beauty of eyelashes is decided by different factors, from false lashes to eyelash glue. It can be said that no matter, if you ask for a natural or dramatic, voluminous look, having on a pair of eyelash extensions, can give your makeup a pop of color.
The best eyelash glue is obviously what we all need to keep our eyelashes in the right place. Impressive changes and effects can be gained by locating a lash glue product working well on natural lashes, as it is undeniably confirmed.
What then distinguishes a quality eyelash glue? Let's look at the standards for selecting the best lash glue for types of eyelashes. Please note that this is based on comprehensive pieces of information about the relationship between lashes and eyelash glue. Follow through!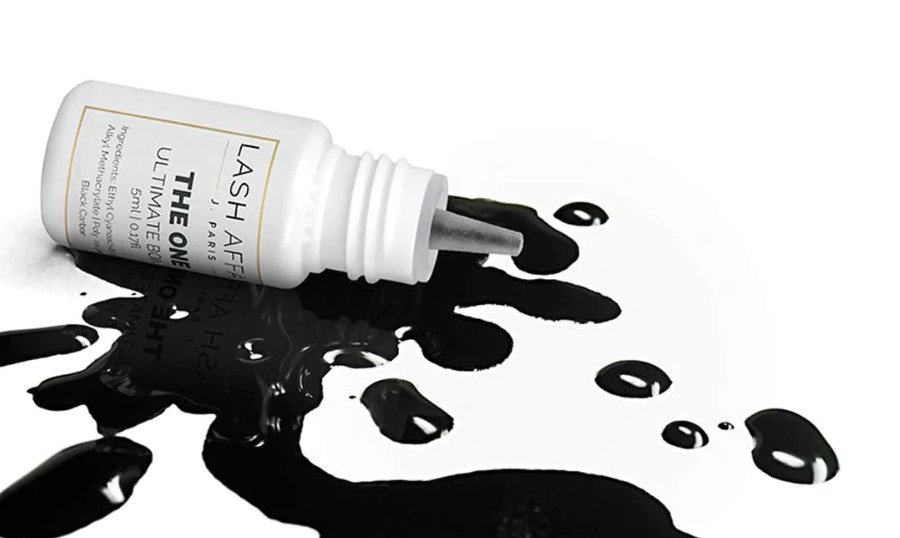 What Is Eyelash Glue?
A particular kind of adhesive called lash glue, commonly referred to as eyelash adhesive, is used to adhere artificial lashes to natural ones. The liquid is clear or black, dries quickly, and forms a solid bond. False eyelashes or eyelash extensions will be left in place for hours thanks to eyelash glue, which is typically waterproof and made to last. To ensure safety and effectiveness, it's vital to choose the premium glue that is produced especially for use on the eyes.
Eyelash glue itself is made up of a number of chemical components that have the potential to irritate the lashes, such as Acrylates Copolymer, Butylene Glycol, Polyvinyl Alcohol, etc. Hence, if your lashes begin to sting, stop using them or switch to products with fewer irritants.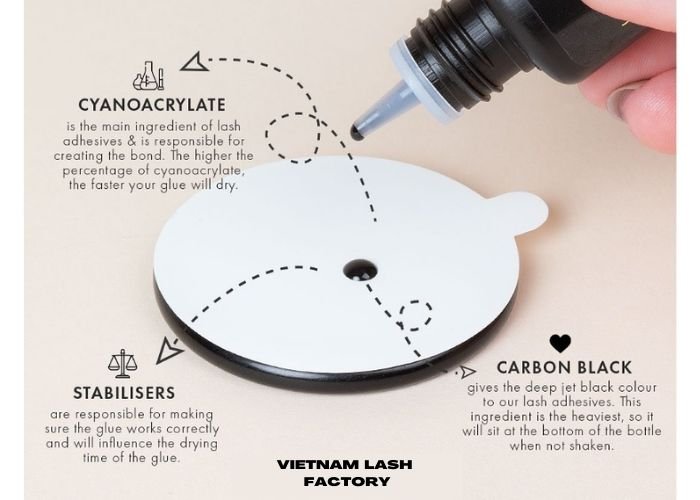 In general, every eyelash glue contains the following four main ingredients:
Cyanoacrylate: A prominent type of adhesive found in lash glues is cyanoacrylate. A link is created between the artificial lashes and your natural lashes thanks to the great help of this quick drying glue. It is also a preferred ingredient for formulations of eyelash glue via its short curing time and durability. Cyanoacrylates of Ethyl, Butyl, Ethoxyethyl, and Alkoxy are common varieties.
Polymethyl Methacrylate: A well-known acrylic polymer used in the creation of stiff plastics such as plexiglass, or sticky acrylic glass is polymethyl methacrylate (PMMA). It gives a thickener to every good eyelash glues. It also forms a link with Cyanoacrylate causing drying times to be faster and retention time to be longer. The longevity of eyelash extensions is based on the content of PMMA.
Hydroquinone: Hydroquinone, a chemical component often used in skincare products for its skin-lightening qualities, will also be present in minute amounts in eyelash glue. It frequently appears in products used to cure hyperpigmentation or skin blemishes. Besides, it functions to prevent eyelash polymerization that helps stabilize your eyelash glue, and stops it from drying out or even hardening while not in use.
Carbon Black: The eyelash glue's rich, dark hue is achieved by using carbon black, a black pigment, which also lends the glue its ability to blend it in with natural lashes. The intensity and depth of the black hue are further increased by using this ingredient in a variety of cosmetic products, for example, eyeliners, mascaras, nail polishes, and eyeshadows.
Read more:
What Is The Best Eyelash Glue?
We're all entitled to choose what is best for ourselves, especially when it's about our beauty and health. As a favorable eyelash extension producer, we'd love to suggest you the best lash glue of 2023 from our studies on the eyelash lash glue relation!
1. Beau Lashes Sky Glue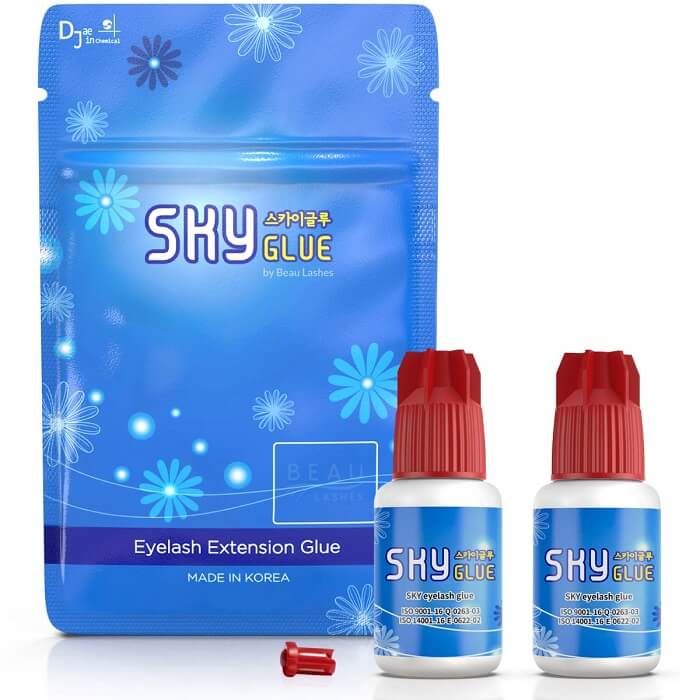 This semi-permanent adhesive aids in producing thick, full eyelashes that look natural. It's a glossy black glue with excellent retention, waterproof, and a formula that dries quickly. The simplicity of use will be appreciated by even inexperienced lash technicians.
This eyelash glue comes in more affordable packaging and has some outstanding qualities, from fast drying time (1 to 2 seconds), a retention span (6 to 7 weeks), and low viscosity to prevent clumping.
Understanding your demand, Vietnam Lash is offerring this kind of glue with the most favourable prices, do not hesitate to contact us via hotline: +84 924851724 for the best guidance to purchase it
2. Miya Lash Ultra Bond Glue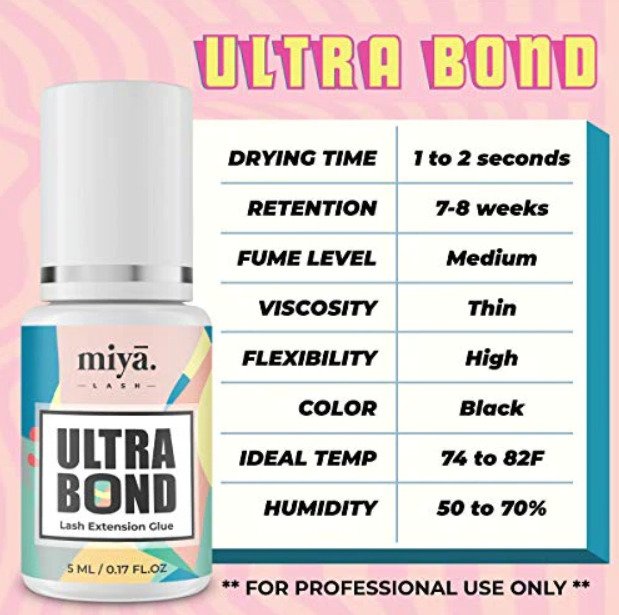 The super strong bond, black adhesive, cruelty-free, latex- and formaldehyde-free eyelash glue forms a strong attachment while still being gentle on natural lashes. You can use this glue to eyelash extensions of Japanese feathering, classic or mega volume.
It lasts up to eight weeks and dries in only one to two seconds. The recommended settings for the salon's temperature and humidity range are 74°F to 82°F for best results.
3. LashView Individual Lash Glue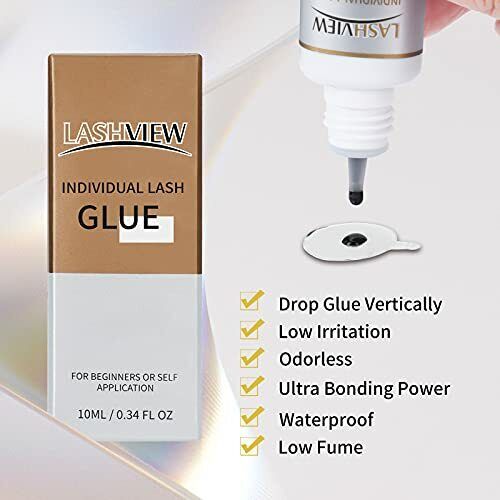 The gentle and low-irritating formula, odorless, waterproof, and cruelty-free attributes of this product reduce potential irritation and make it fitable for self-application and sensitive eyes.
This eyelash glue dries in 3 to 5 seconds with a 2-to-3 week shelf life, and a high degree of elasticity that keeps lashes intact. The fact that it has great bonding power ensures that the eyelash extensions will remain safe and flexible no matter what you do.
4. Stacy Lash Crystal Clear Glue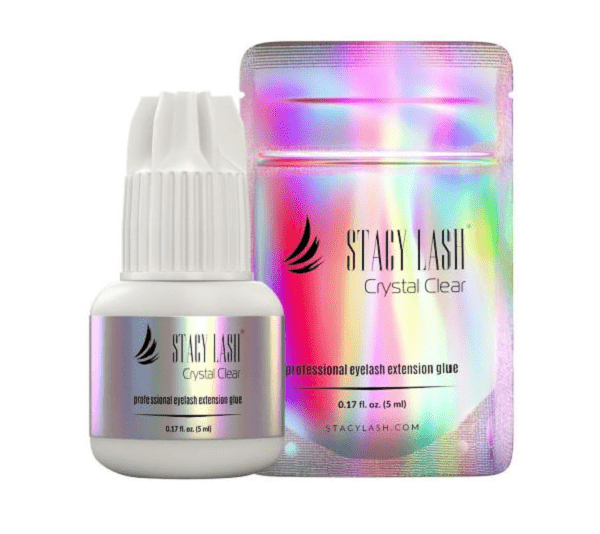 This eyelash glue is a kinder and more adaptable formula with strong grip, high retention, and minimal fumes; high flexibility; clear adhesive; cruelty-free; and ISO quality certified.
It has a one to two second drying time, a strong grip that lasts up to eight weeks, and an ultra-thin consistency for accurate lash application. It works well on both black and colored lashes in a range of humidity levels (50% to 70%) and temperatures between 70°F and 75°F.
5. Lyon Lash SpeedMax Glue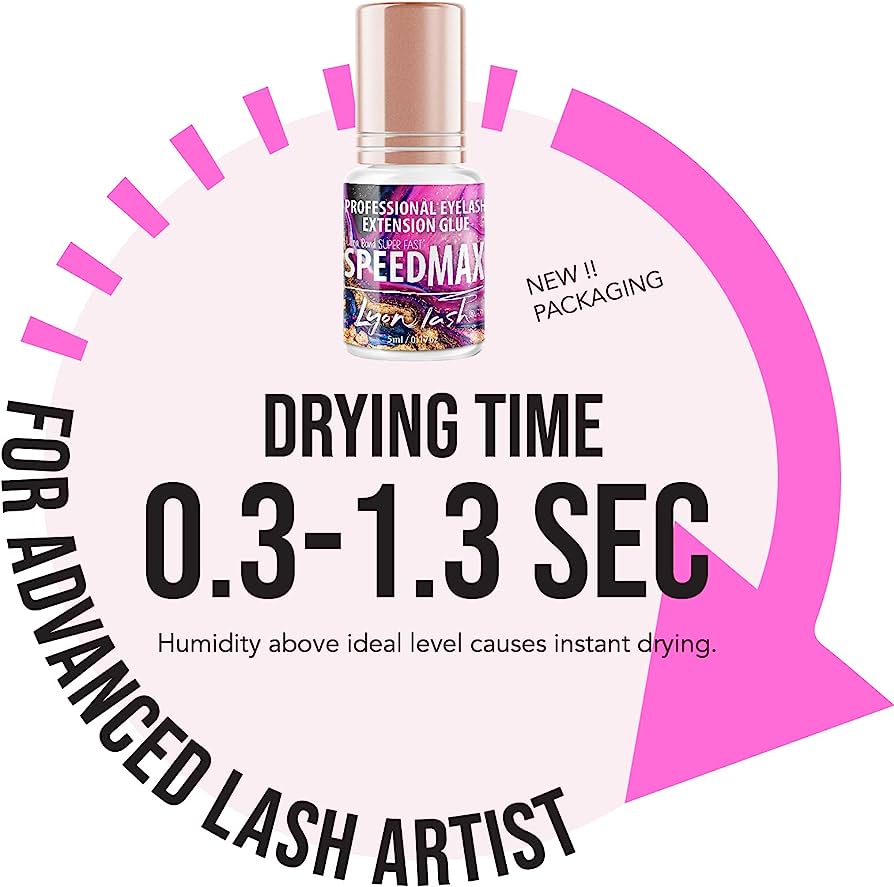 Your toolbox for lash extensions would benefit greatly from this eyelash glue.It contains a solution that dries extremely quickly, is vegan and cruelty-free, low-fume, and non-irritating. You may get extremely bold lashes quickly with this product of lash glue.
It boasts an unmatched drying time (0.5 to 1 second), retention time of up to 8 weeks, and very thin viscosities enabling quicker curing times. You'll have an unheard-of drying time of less than a second along with a recipe that is at its greatest potency.
There are many more products of eyelash glue for you to choose on today's market. Always remember to consider their features and benefits for best results of your lash extensions.
FAQs
Q1: What is the temperature for good eyelash glue?
The tendency of lash adhesive to solidify when the temperature drops is the same as that of any other liquid. The optimal conditions for most lash glues are between 20 and 22 degrees Celsius and 45 to 55% humidity. Drying time is also affected by the room's temperature. The adhesive will cure more quickly in an extremely hot environment than in a frozen one.
Q2: Does eyelash glue damage my eyelashes?
When applied correctly, lash glue won't cause harm to your natural lashes. However, having the wrong application or removal steps potentially results in short-term irritation and redness
or even damages. Your natural lashes may be pulled out or made to fall off if the lash glue is overused, which will require less than eight weeks to regrow on different levels.
Read more: How To Remove Lash Glue From Skin Correctly?
Conclusion
A glam makeup look should always start with selecting the greatest lash glue for yourselves. In the Vietnam Lash Factory, we have suggested our clients have Sky Glue and Lady Black lash glues for professional and unprofessional uses in turn. 
In the end, the best eyelash glue will rely on your individual demands, preferences, and sorts of lashes you are wearing. Are you confident in your research since there is a wide variety of top-notch eyelash glue available on the market these days? It's your time to shine!
Visit our website for more updated information: https://vietnamlash.com/