You want to discover the ultimate guide to volume lash trays. You need to learn about the different types, styles, and materials available, along with expert tips on selection, application techniques, and maintenance to enhance your lash extension skills and achieve stunning voluminous looks for your clients with this comprehensive resource on volume lash trays. Let us show you!
General introduction of volume lash trays
Volume lash trays are a popular type of eyelash extension product used in the beauty industry. They are designed to create fuller and more dramatic lash looks by applying multiple lash extensions to a single natural lash. Here are some key features of volume lash trays.
Definition of volume lash trays
Volume lash trays are specially designed containers that hold individual volume lashes. These lashes come in various lengths, thicknesses, and curl types, allowing you to create customized looks. The volume lash trays usually contain multiple rows of volume eyelashes, making them a convenient and organized tool for lash artists and beauty enthusiasts.
Major characteristic of volume lash trays
Volume lash trays contain multiple lash extensions attached to a single strip. These lashes are typically ultra-fine and lightweight, offer a range of lengths and diameters to cater to different client preferences and desired looks. The volume lash trays contain lashes' lengths usually range from 6mm to 20mm, while the diameters can vary from 0.03mm to 0.07mm and curl types various such as C curl, CC curl, and D curl. 
Benefit of volume lash trays
Volume lash trays serve the purpose of providing lash artists with a convenient and time-saving solution for creating volume lash sets. It contributes to the organization and cleanliness of the lash artist's workspace. The lashes in volume lash trays are designed to be easily fanned, allowing lash artists to create handmade volume fans quickly and efficiently.
Volume lash trays often come in compact, organized packaging to keep the lash extensions safe and prevent tangling or damage. The packaging may have individual lines for different lash lengths, curls, or diameters, making it convenient for lash artists to select the desired lashes during application.
What problems does volume lash trays solve for customers?
Volume lash trays are available in different formats. Some trays feature lash extensions attached to a strip, where each extension is adhered to the strip at its base. Other trays come in a tile format, where the lashes are attached to a flat surface, making it easier to access and pick up individual lashes during the application process.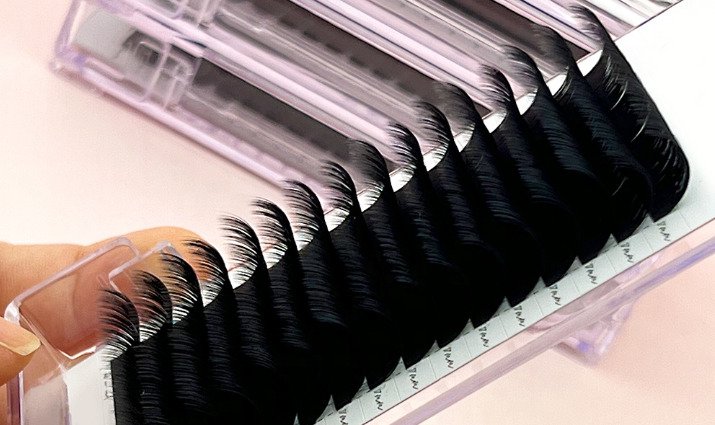 Volume lash trays are produced in Vietnam Lash 
In Vietnam Lash, we produce volume lash trays with various lash styles, from a natural-looking enhancement to a dramatic and glamorous effect. Moreover, when coming to Vietnam Lash, customers have more choices than just volume lash trays
Types of volume lash trays we have
Volume lashes can indeed be made from various materials, including synthetic silk, mink, or faux mink and come in various sizes and shapes to accommodate individual preferences and desired lash styles.
Based on material, in Vietnam Lash has 2 main types: synthetic silk lashes and faux mink lashes. 
Synthetic silk lashes are made from man-made fibers, designed to imitate the look and feel of natural silk lashes. They are lightweight, soft, and flexible. Synthetic silk volume lash trays are a popular choice due to their affordability and durability. 

Faux mink lashes are made from synthetic materials such as PBT (polybutylene terephthalate), which is a type of polyester. Faux mink lashes are often favored by those who prefer cruelty-free and vegan options, as they provide a similar appearance to mink lashes without the use of animal fur. 
Based on size and shape, there are several types of volume lash trays available, each designed to cater to different needs and preferences of lash artists.
Mixed length volume lash trays contain a variety of lash lengths within a single tray. They are ideal for creating a natural and textured look, as well as for lash artists who prefer to have multiple length options readily available during the application process.

Single length volume lash trays consist of individual rows of lash extensions, all of the same length. These trays are suitable for lash artists who prefer working with a specific lash length consistently or for creating more uniform lash sets.

Assorted curl volume lash trays feature multiple rows of lashes with different curl types, such as C, CC, D curls – common curl; or even special curvatures like M-curl, L-curl, LC-curl; LD-curl. They are beneficial for lash artists who want to add more dimension and variety to their lash sets or cater to clients with specific curl preferences.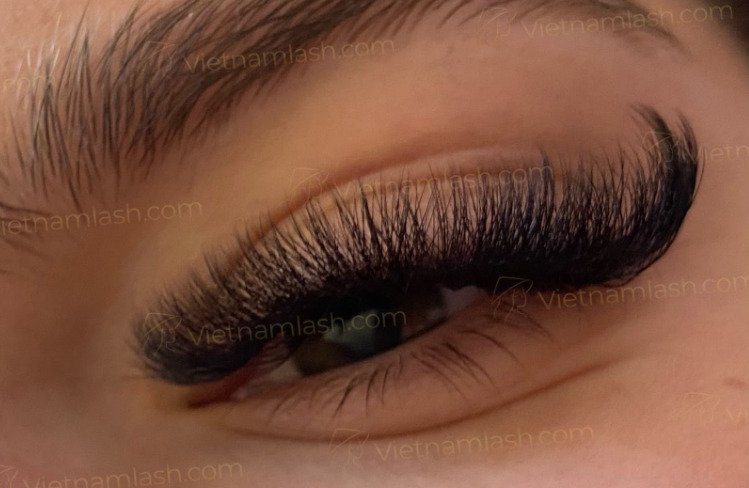 Quality of Vietnam Lash's volume lash trays
It's important to note that not all lash trays are of the same quality, and there can be variations in terms of craftsmanship, durability, and material selection among eyelashes extension brands.
To assess the quality of volume lash trays, it's advisable to consider materials, craftsmanship, brand reputation and customer reviews. Vietnam Lash is confident to provide customers high quality of a wide range of eyelash extension options, including volume lash trays, at competitive prices.
We provide volume lash trays made from high-quality PBT fiber imports from Korea. The craftsmanship in the volume lash trays in Vietnam Lash are careful into details. The lashes should be neatly arranged and securely attached to the tray. Customers will experience high-quality lash trays which have consistent spacing between the lashes, ensuring ease of application.
The reputation of our brand producing the volume lash trays is trusted in the markets. Customer reviews and feedback into the quality and performance of our products are extremely good.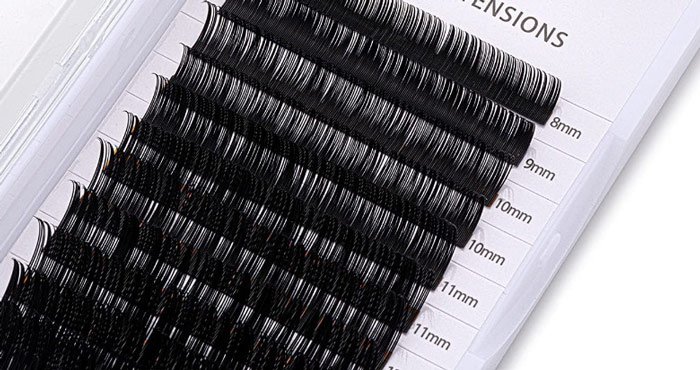 Customer experience when using volume lash trays
Customers using volume lash trays can experience enhanced fullness, customizable lash styles, time efficiency, consistency in lash sets, and long-lasting results.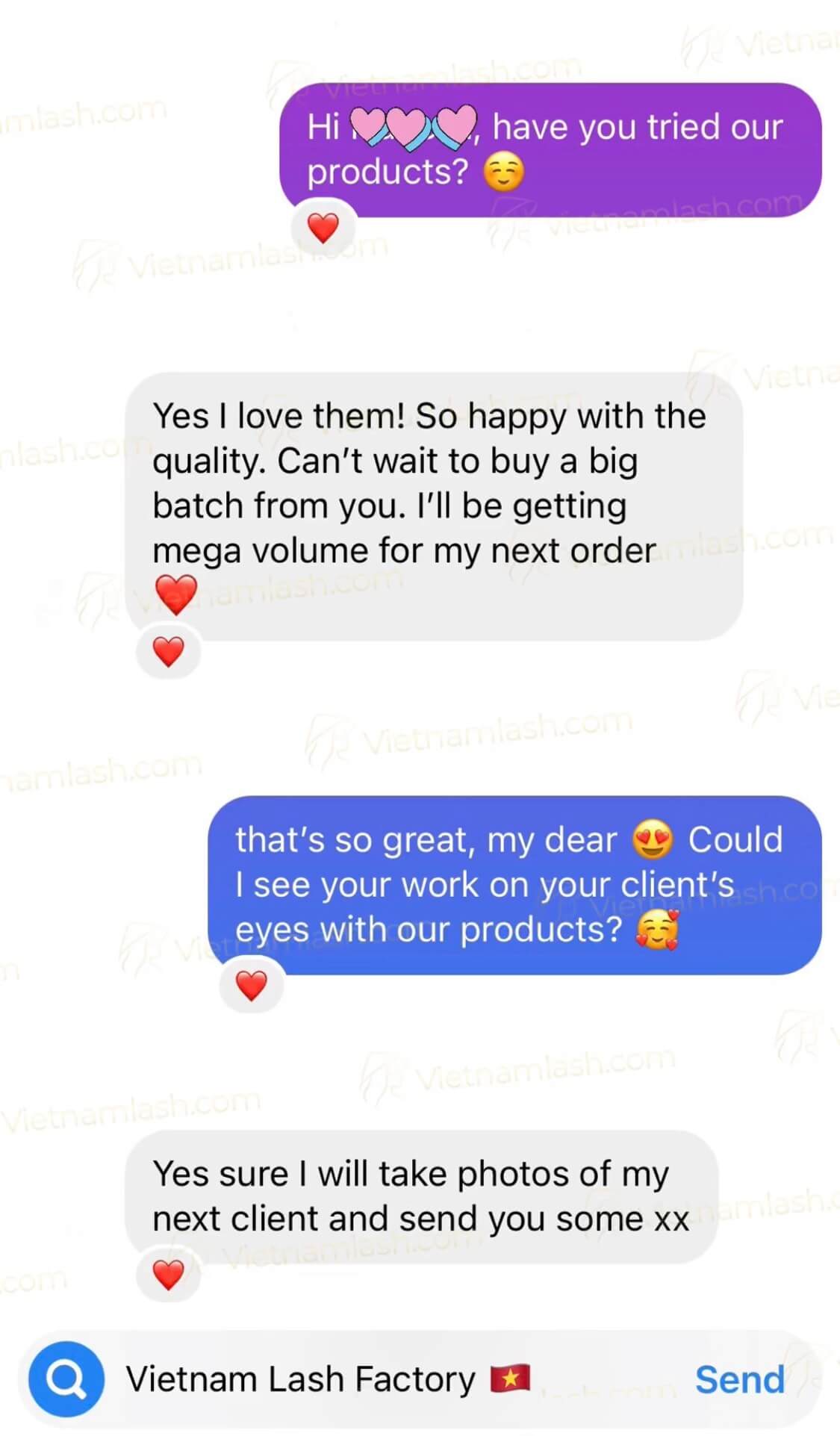 International trade is associated with risks, and it can be challenging to find a trustworthy company to purchase from. Unfortunately, not all customers have been fortunate in their previous purchases. One of our customers expressed their disillusionment, stating that they had bought various products but were consistently disappointed with the results.
Their disappointment stemmed from receiving products that did not meet their requirements, with confusing and inaccurate product specifications. Additionally, they faced delays in production time, resulting in extended wait times for their goods. This was their experience before discovering Vietnam Lash.
However, the feedback we have received from customers in Australia has been overwhelmingly positive after they started using Vietnam Lash products for their own businesses. This feedback has been a source of great joy for us, as it inspires us to continually enhance our products and services. We are grateful for the support and love from all our customers!
Purchase volume lash trays information 
As the eyelash extension market is expanding, there are also many suppliers of poor quality volume lash trays. Therefore, to buy good eyelash extension trays, you need to pay attention to a few things about the distributor.
Product list of Vietnam Lash
Each customer from different countries and regions often has different requirements for using different types of eyelashes. As mentioned above, volume lash trays at Vietnam Lash have many different models to meet all the needs of customers.
In addition to volume lash trays, Vietnam Lash also offers classic lash or hybrid lash with the best quality and reasonable price. If you are a professional eyelash extensionist, we are sure that your customers will be satisfied when using our products.Visit our webpage for more updated information: https://vietnamlash.com/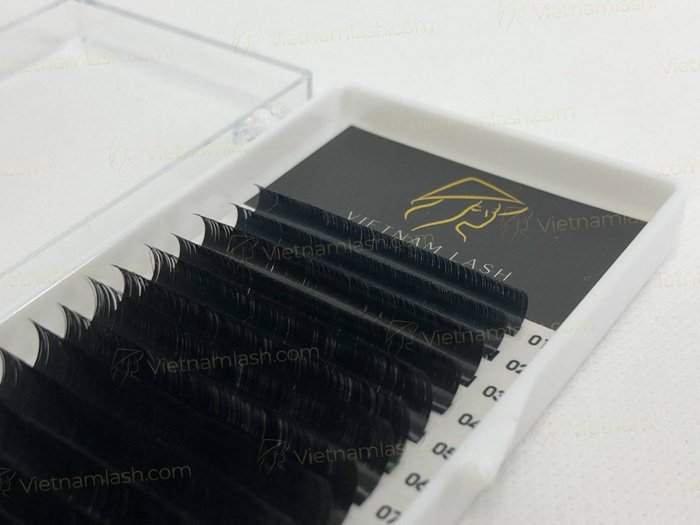 Overall, volume lash trays are a valuable resource for achieving voluminous lash looks, offering customization, longevity, and convenience for both lash artists and customers. With their ability to create fuller and more striking lash styles, volume lash trays contribute to enhancing the beauty and confidence of those who desire stunning, voluminous lashes.
Volume lash trays of Vietnam Lash are high quality products that any lash artist should try. Vietnam Lash is committed to giving you the best experience when using our services!