Immerse yourself in the artistry of lash enhancement and discover the timeless allure of classic lash trays to elevate your eyelash extension to new heights. In this blog, you will understand in detail about classic lash extension trays and how to get the best from Vietnam Lash. Let's go!
General introduction of classic lash trays
Discover the world of classic lash trays, the fundamental type of eyelash products catering to the timeless needs of both professionals and enthusiasts. Continue reading to explore the essence of classic eyelash extensions and their distinctive qualities.
Definition of classic lash trays
Classic lash trays are essential tools in the world of eyelash extensions, designed to enhance the natural beauty of the eyes. These trays consist of individual lash extensions meticulously arranged in rows, allowing lash artists to easily access and apply them during the lash extension process.
Major characteristic of classic lash trays
Classic lash trays are a staple in the lash extension industry and are widely used by lash artists to create beautiful lash sets for their clients. The major characteristic of classic lash trays is that the individual lashes are designed in various lengths and diameters. These lash 
extensions typically mimic the natural lashes.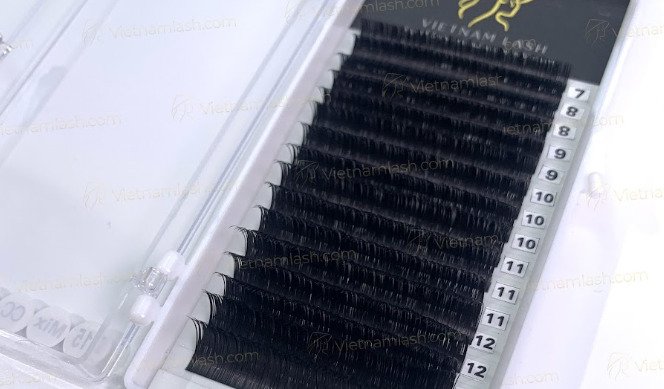 Benefit of classic lash trays
The lashes in classic lash trays are typically made from high-quality materials such as synthetic fibers or false mink, ensuring durability and a realistic appearance. This ensures that the lash extensions blend seamlessly with the client's natural lashes, creating a cohesive and natural-looking lash line.
One of the key advantages of classic lash trays is their convenience and efficiency. The organized arrangement of lashes in rows makes it easy for lash artists to select and apply the extensions with precision and consistency. 
What problems do classic lash trays solve for customers?
The major thing that classic lash trays can help customers lies in their ability to provide elegant lash enhancements. By using classic lash trays, lash artists can create individual lash extensions that blend seamlessly with the client's natural lashes, resulting in a fuller and more defined lash line. The trays offer convenience and efficiency during the application process, allowing for precise and consistent results.
Whether you are a professional lash artist or someone looking to enhance your own lashes, classic lash trays provide a versatile and effective solution for achieving beautiful and long-lasting lash extensions.
Classic lash trays are produced in Vietnam Lash 
Vietnam Lash prioritizes the creation of classic eyelash extension trays in a range of styles, encompassing various materials, sizes, and shapes. What distinguishes Vietnam Lash is our commitment to offering customers premium materials that ensure the safety and quality of our lashes.
Types of classic lash trays we have  
We manufacture classic lash trays with different lash thicknesses from 0.1 to 0.2 mm. Various lengths help customers have more choices when eyelash extensions.
Besides, based on the customer's preference for curvature and length of eyelash extensions, our classic lash trays are also classified based on these criteria. Thus you can  have both long classic lashes which are 20mm long and short classic lash extensions that are about 7mm in length  in one tray. The usual length of classic eyelash extension trays is from 9mm to 14mm and curvatures like C, CC, D,…
In addition, customers can also choose from different types of classic lash trays according to the material. There are three main types of materials used to produce classic lash trays at Vietnam Lash such as silk for softness, mink for personality and flat for a thin, natural lash.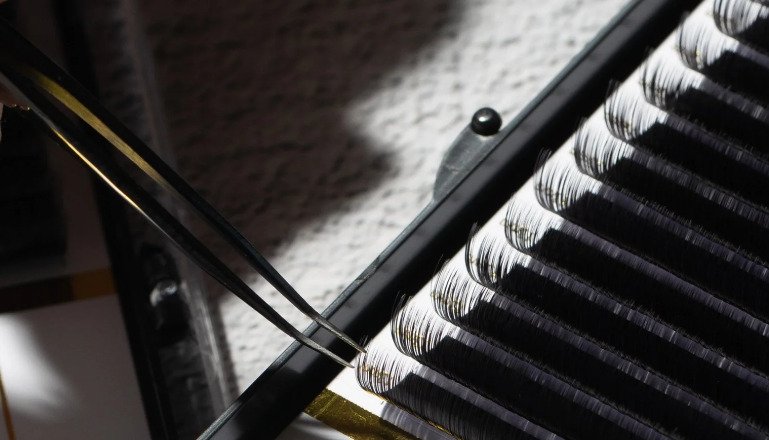 Quality of Vietnam Lash's classic lash trays
Vietnam Lash prides itself on utilizing top-notch PBT fibers sourced from Korea to create classic lash trays, ensuring both safety and comfort for clients. These lashes are expertly crafted from synthetic fibers that closely resemble the appearance and texture of natural lashes.
In particular, our products are not derived from animals, ensuring humanity and not causing any allergic phenomena for customers.
Customer experience when using our classic lash trays
We would like to express our sincere gratitude to our esteemed customer, a lash supplier located in the United States, for sharing their valuable feedback regarding our products. Their feedback is incredibly important to us, and we appreciate the opportunity to serve you.
They bought from us a large number of classic lash trays. At first, they only came to us for reference, but after successfully receiving the goods from Vietnam Lash, they shared that: "Although I came to you by accident, right from the moment we talked to your consultant, we have decided you are our long-term wholesaler"
We are thrilled to know that they were impressed with the classic lash trays we provided. It brings us immense joy to contribute to the growth and success of your lash career, and we are honored to be a reliable partner on their journey.
Building a long-standing partnership with you is a privilege for us. We are committed to consistently delivering lash products of exceptional quality that meet your high standards and contribute to the advancement of your lash business.
If you are a lash business in search of dependable and top-notch lashes, we would be delighted to assist you. Place an order with us today and witness the transformative difference our products can make for your business!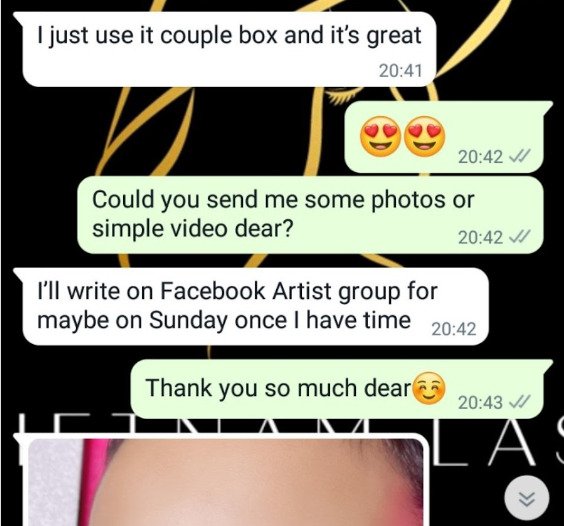 Purchase classic lash trays' information 
Within this guide, we aim to equip you with vital information to ensure an informed purchasing decision. We'll explore the various types of lash trays available at Vietnam Lash and direct contact information, allowing you to reach out to us for any further inquiries or assistance you may require.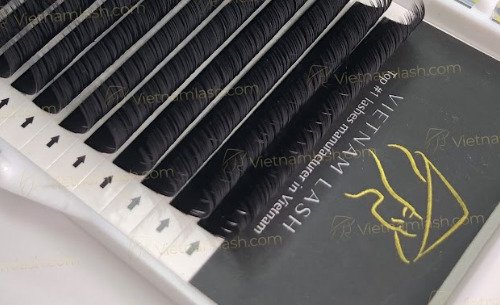 Products list of Vietnam Lash
With many years of experience in the market, we realize that customers from all around the world love using classic lash trays. It seems to be designed to meet the most basic requirements of our customers. 
In addition to offering a wide range of classic lash trays, we also provide an extensive variety of other options, including volume lash trays and flat lash trays, available in different colors. Our products can be ordered in various lengths, thicknesses, and curves, allowing for customization or even a mix of different styles. Conveniently explore and purchase all these exceptional lash products on our online store.
Vietnam Lash takes immense pride in the superior quality of our products. We are committed to delivering lashes that adhere to the highest standards while remaining affordable. When you choose us, you can have full confidence in the quality and dependability of our lash products.
For professional eyelash extension artists, we are confident that our products will not only meet but surpass both your expectations and those of your clients.
Visit our webpage for more updated information: https://vietnamlash.com/
The position of classic lash trays has remained unchanged in the realm of lash extensions, providing a secure and effective solution for both lash artists and clients. With a diverse selection of styles available, classic lash extension trays guarantee a flawless and authentic appearance, consistently delivering breathtaking outcomes.
Integrating classic lash extensions into your lash services not only enhances your efficiency but also expands your repertoire of lash styles, enabling you to deliver exceptional results to your clients.
Embrace the ease, reliability, and adaptability offered by classic lash trays. Immerse yourself in the transformative power and self-assurance that accompany striking lash extensions, all made possible by classic lash trays.